Gamification and Virtual Reality Being a Trend Setter in eLearning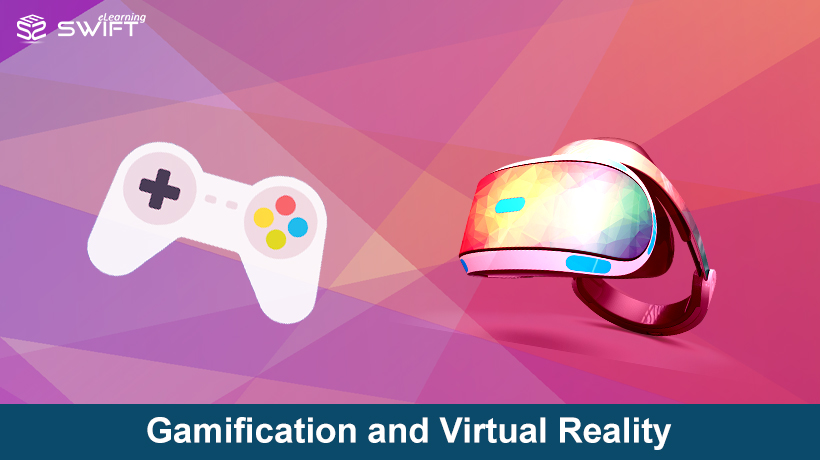 When you feel like nothing is important more than learning, then you can think out of the box and add new dimensions to your ideas. In this context, Gamification has evolved by bringing online learning as a game to immerse the learners in life-like scenarios by virtual walkthroughs smearing virtual reality with it. Virtual reality and Gamification for training will transform the future learning process of any industry in more than one way.
Combining Gamification and Virtual Reality will be a game-changer technology and unlocks the smart learning possibilities that give the real meaning of hands-on-experience. This can be one kind of Mixed Reality in normal terms.
A hybrid technology that combines both AR and VR is Mixed Reality. Mixed reality is a more advanced technology where it scans the physical environment and creates a 3D map and place digital content into that space such that you can interact with it. This gives you a realistic feeling where you can immerse yourself and interact with real-time digital content.
A virtual environment in 3600 view provides a head-turning learning experience to the learners. In addition to that, providing game-like interactions in a virtual environment will engage the learners completely and push them to over the edge. Especially Gamification in sales attained the highest priority in eLearning requirements. Encompassing these courses is to meet the business objectives of the sales staff which in turn increases the revenue.
You can also leverage mixed reality in the induction program when you hire new people. The application of game mechanics along with virtual reality in the induction training program makes it more engaging and impacts the performance of the employees before they actually step into the real environment.
A self-assess would give the most effective results than anything. Thus, make sure to leverage the appropriate technology in your eLearning development that meets the learner specific needs. However, if any technology that is not utilized to its potential extent, it surely affects your eLearning ROI.
Tags: elearning solutions, blended learning solutions, articulate storyline 360 tutorials, elearning translation services, flash to html5 conversion services
https://www.swiftelearningservices.com/wp-content/uploads/2018/11/Gamification-and-Virtual-Reality-1.jpg
460
820
Swift Elearning Services
https://www.swiftelearningservices.com/wp-content/uploads/2022/09/Swift-eLearning-Services-logo_220.png
Swift Elearning Services
2018-12-11 17:36:55
2023-10-27 18:26:40
Gamification and Virtual Reality Being a Trend Setter in eLearning