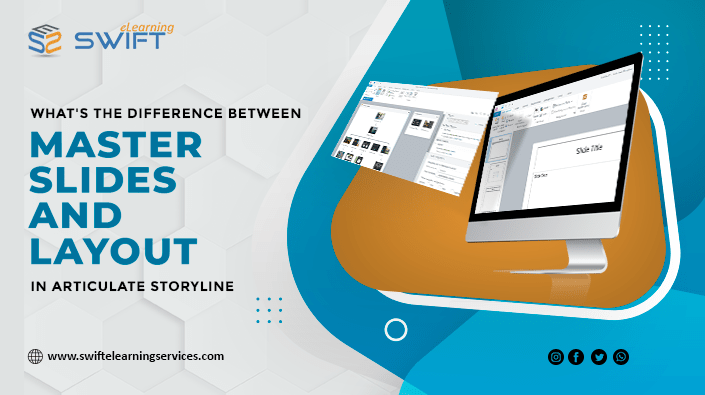 Articulate Storyline 360 Tips and Training – Difference Between Master Slides and Layouts
Few things outshine the proper use of Slide Masters when it comes to working effectively in Articulate Storyline 360. To understand the difference between master slides and layout slides, let take an example of a parent and the child. The parent may have one or more children. While a child's appearance and behaviour which vary significantly from that of his or her parent and siblings. Each child inherits a variety of traits from their parents. None of a child's characteristics are passed down to siblings, and none of a child's characteristics are reminiscent to the parent.
Consider a slide master as a parent and the children are the layout slides.
Slide Masters:
Slide masters in Articulate Storyline are similar to those used in Microsoft PowerPoint. You can use as many slide masters as you want to manage the default themes, colours, fonts, text, and artefacts for slides in your course.
In Articulate Storyline, go to the Slide Master tab or the View tab to access slide masters. There are several templates included within Storyline. You can also save any Storyline project as a prototype. The file will be saved in the My Articulate Projects Storyline Templates folder with the extension *.story template.
Layouts:
A layout inherits all of its parent slide master's assets, but you can modify each layout to view content in a particular way. The term "slide master" refers to a series of slide templates.
Let's look at an example.
In a Storyline project, open Master View by selecting View > Slide Master as shown in the image below. Every new project comes with one Slide Master (parent) and five Layouts by design (children).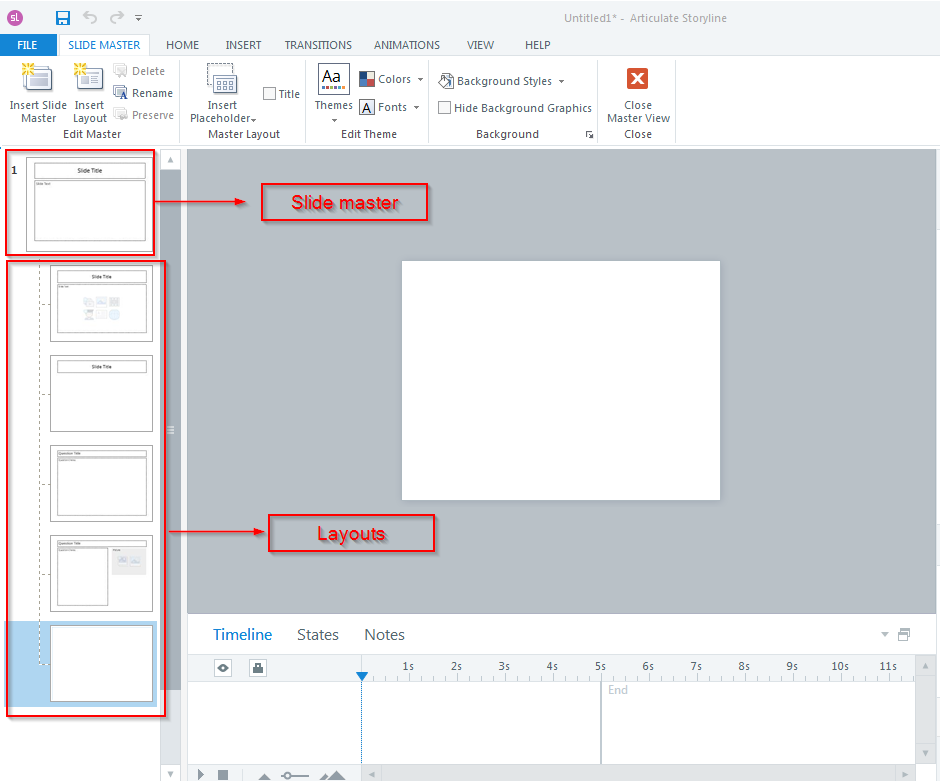 Adding a form to a Slide Master is the simplest and most visually appealing way to demonstrate the relationship between the Slide Master and its layouts. By selecting Insert > Shape on the Slide Master, lets add a simple star in the image below.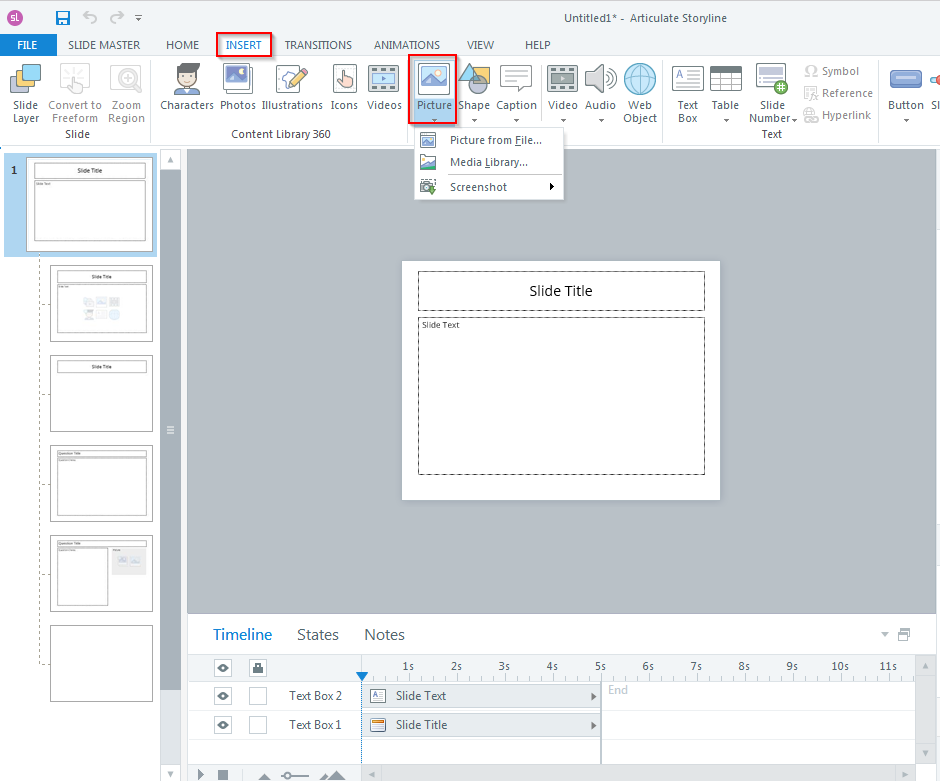 A logo is inserted in the Slide Master, which is reflected onto all of the child-layouts by default.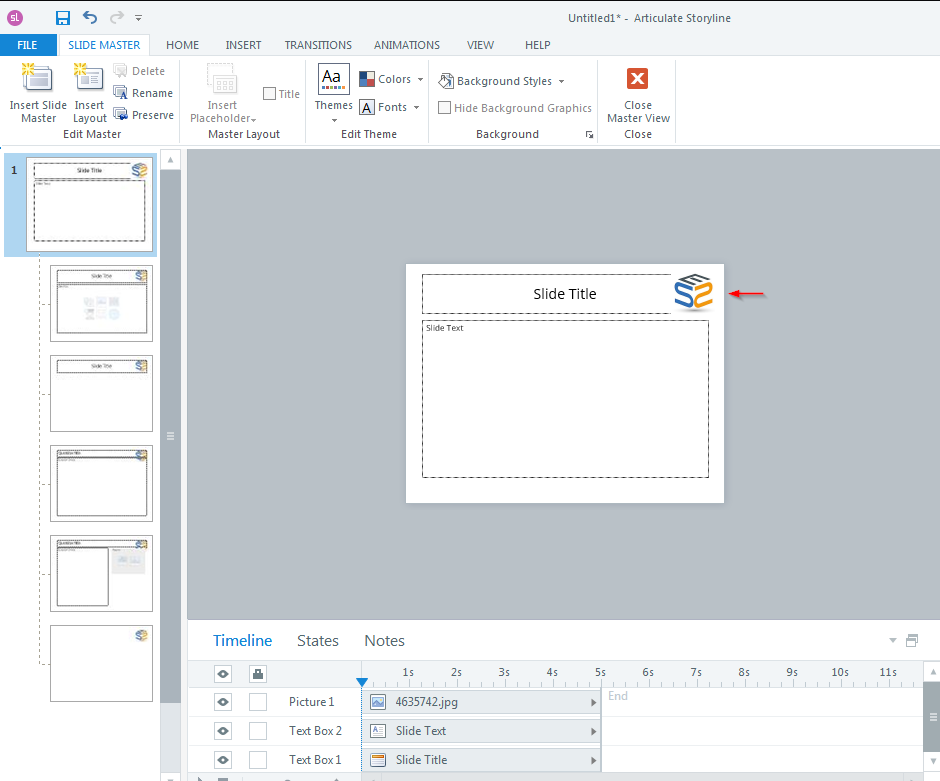 On the first layout slide in the list, let's add an object.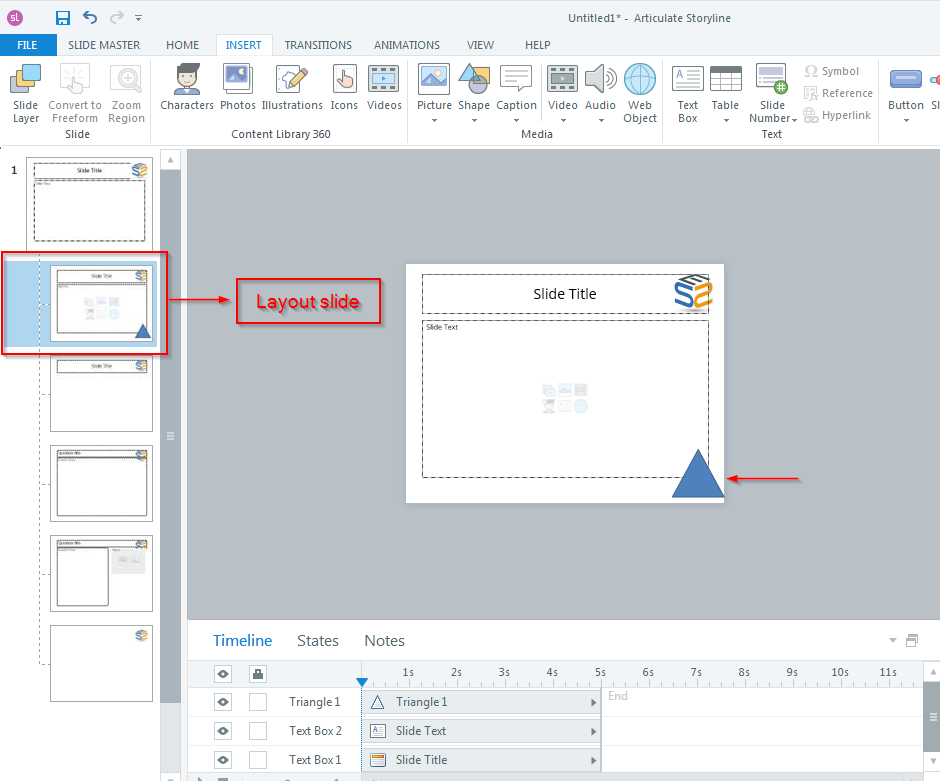 Notice that the triangle does not appear on any of the other layouts or the Slide Master.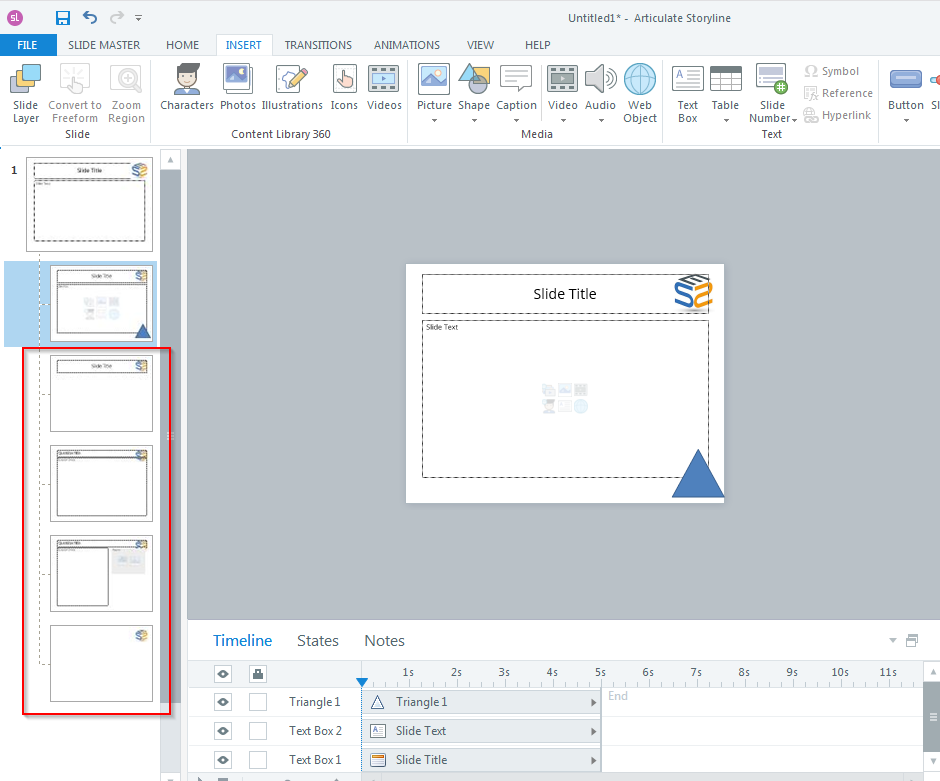 Now, go to STORY VIEW, you'll find that this single slide already has the logo because all slides use the Slide Master's material by default.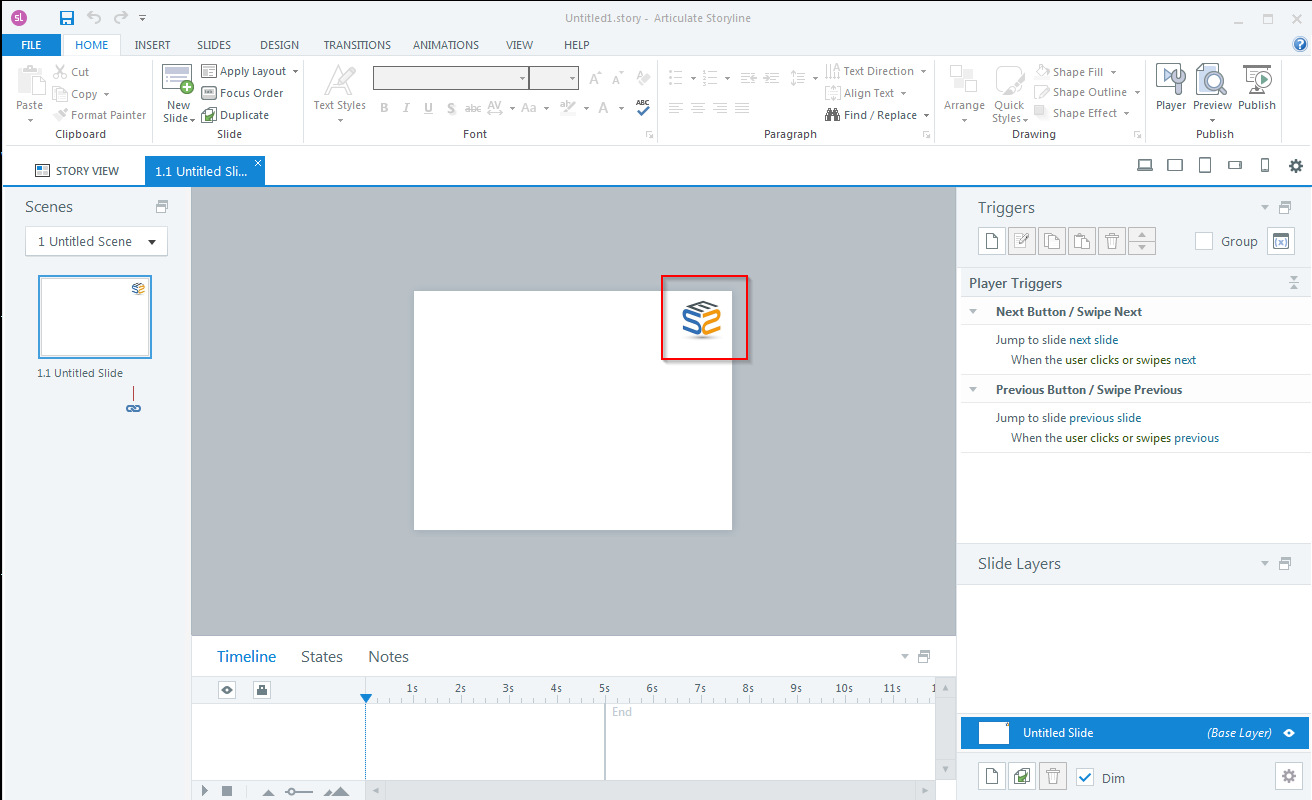 Right-click and select Apply Layout to apply one of the master templates to this slide.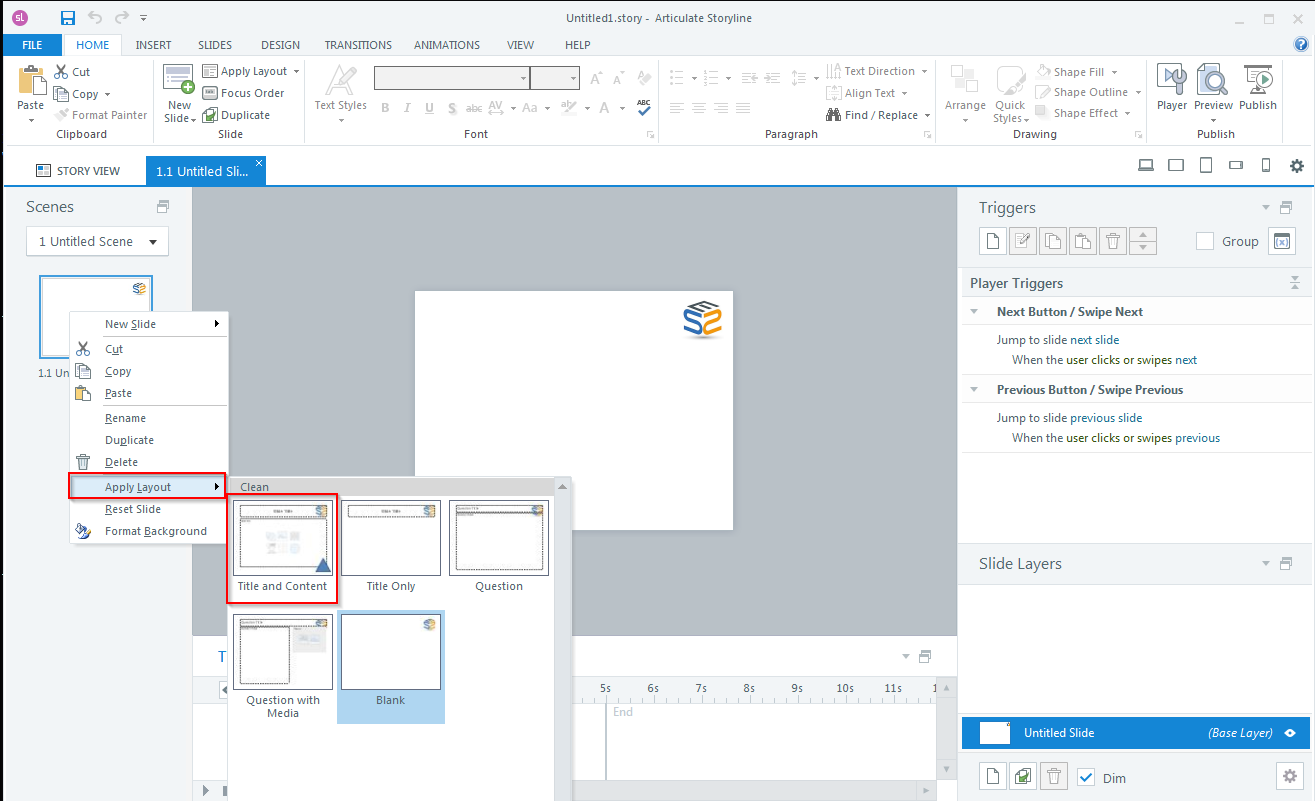 Now you can see all the elements (Logo and shapes).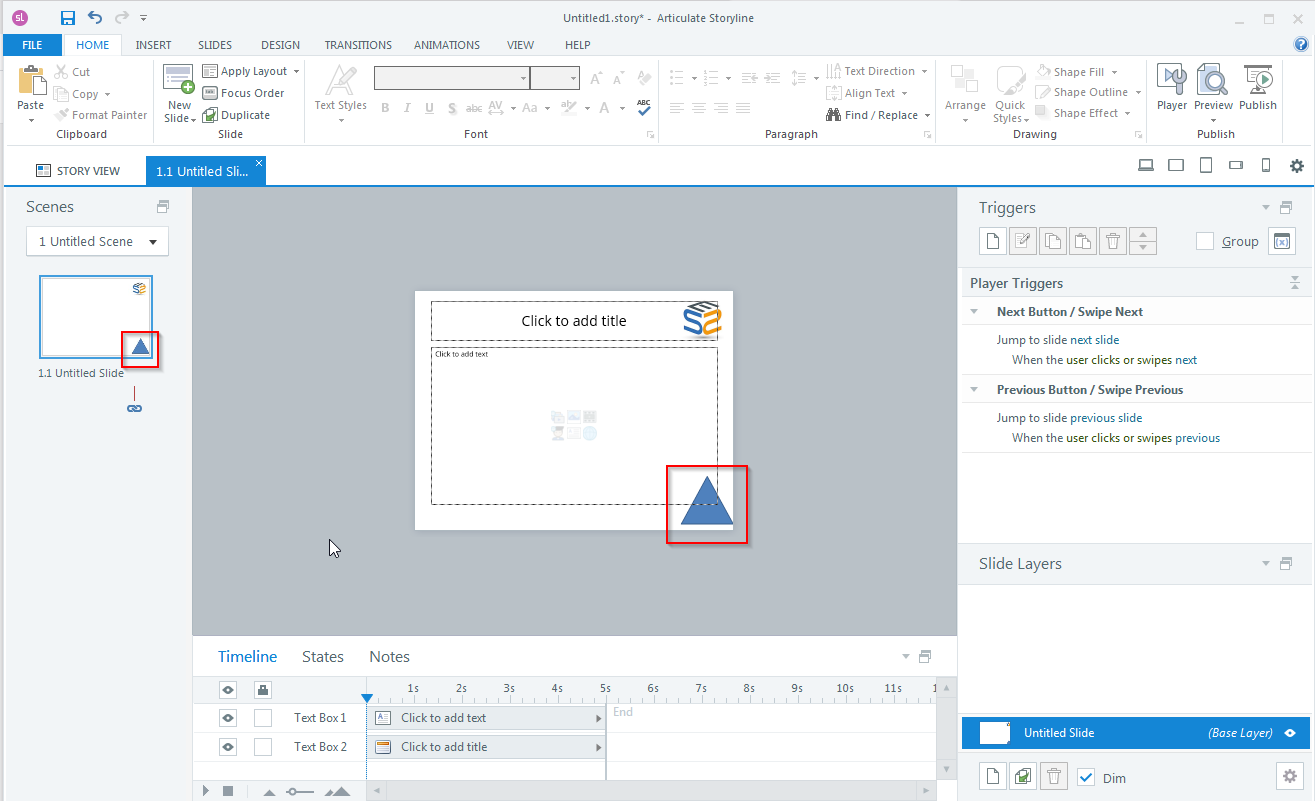 Both Slide Masters and layout masters can be formatted and used for a variety of purposes. Adjust the appearance of the Slide Master, for example, if you need a consistent picture or background color across all slides. Similarly use layout masters if you want a slide in specific scenes to have different colors or backgrounds.
You can also add new Slide Masters or templates to your project as shown in the image. Each time you make a new Slide Master, you get a new family of slides (one parent and few children slides), giving you an endless number of design/layout choices to use from slide to slide and throughout the scenes.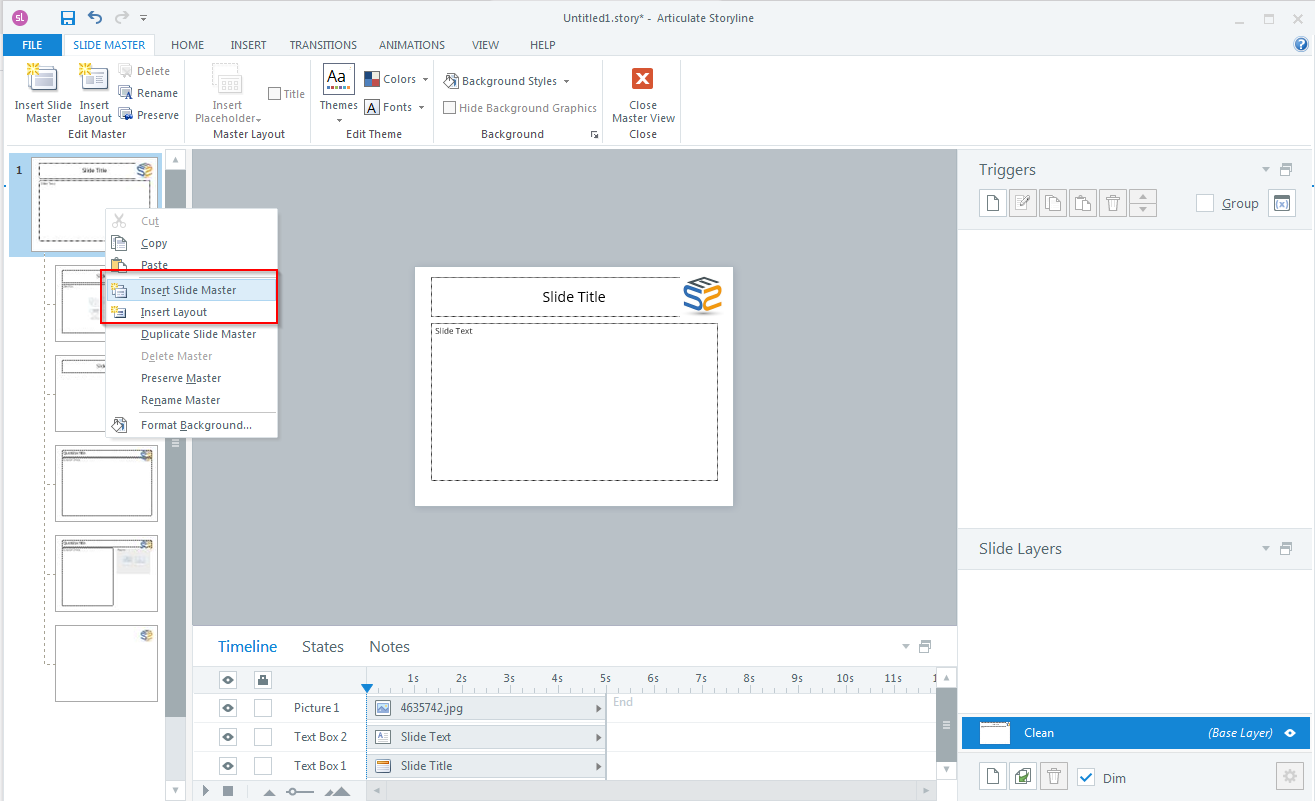 https://www.swiftelearningservices.com/wp-content/uploads/2021/08/Whats-the-different-between-master-slides-and-layout-in-articulate-storyline.png
395
705
Swift Elearning Services
https://www.swiftelearningservices.com/wp-content/uploads/2022/09/Swift-eLearning-Services-logo_220.png
Swift Elearning Services
2021-08-17 10:27:22
2021-08-21 13:06:07
Articulate Storyline 360 Tips and Training – Difference Between Master Slides and Layouts