Top 6 eLearning Trends to Watch Out For 2017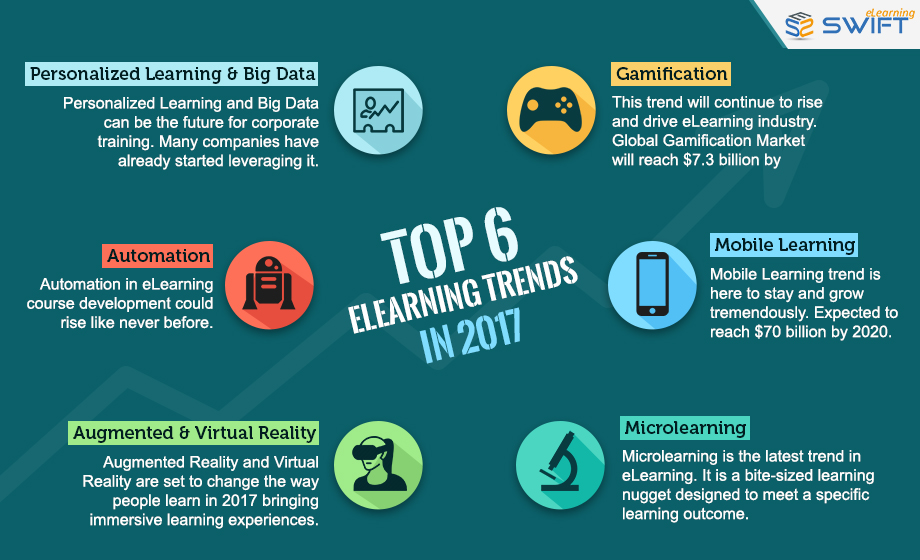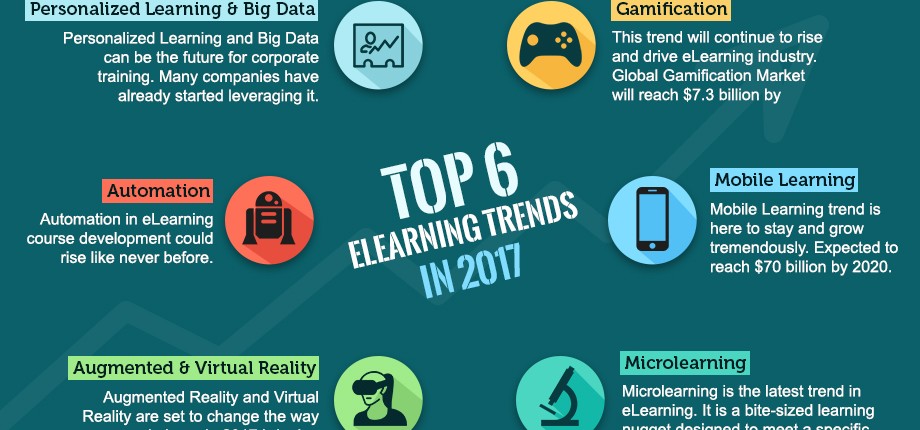 What do you think will be the next big things in eLearning industry?
There seems to be a massive development in online training methods. Let's take a glimpse at the emerging eLearning trends based on insights from eLearning industry experts. Analysts predict that global e-Learning market is expected to grow at an average of 23%.
The global corporate eLearning market is projected to reach an approximate revenue of USD $31 billion by the end of 2020. [Elearning Market Trends and Forecast 2017-2021 Report by Docebo]