A Case Study on Microlearning as Performance Support to Reinforce Existing Training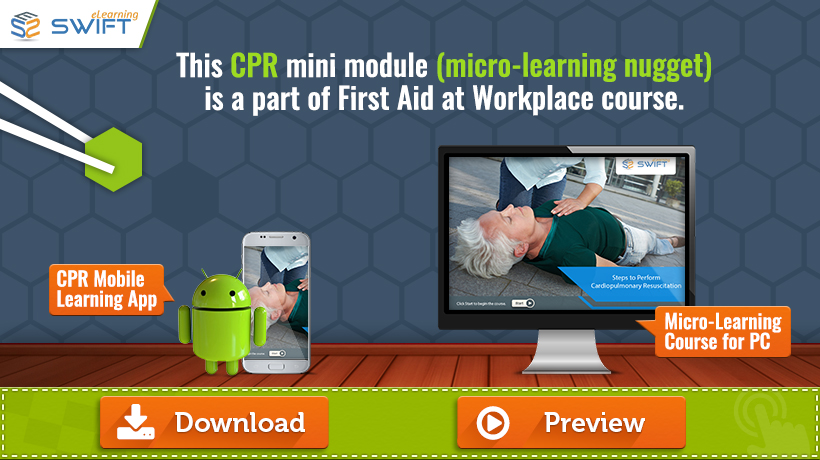 Microlearning, one of the hottest eLearning trends, is catching attention amongst eLearning fraternity like never before. Our recent discussion on a LinkedIn group received a stream of thoughts and perspectives on microlearning. In this blog, we will discuss the microlearning case study that illustrates how we've developed and delivered microlearning course/application as performance support to reinforce existing training.
Before we could explore the case study, let's first understand what microlearning actually means. "Microlearning is not just bite-sized eLearning content that is chunked to deliver short bursts of information, but it is more than that…"
Then What is Microlearning?
Microlearning is a modern instructional design strategy that:
Aligns with the modern, tech-savvy workforce with shorter attention spans
Focusses on one specific learning outcome
Provides just-in-time performance support to reinforce learning and improves retention
Enables learners to choose when and what they need to learn at the moment of need
Is most cost-effective way to develop and deliver online training
Microlearning Case Study Overview:
Instructional Design Strategy: Microlearning Solution as performance support
Industry: Agriculture – Livestock Industry
Target Audience: Veterinary Paraprofessionals
Technology: HTML5 & Adobe Captivate and Android
About Client
Our client, a reputed Veterinary Research agency, is responsible to control and prevent the spread of livestock diseases. As part of their mission, they hired young veterinary professionals and trained them on:
preventive measures,
recognition of clinical signs and
veterinary best practices to minimize the diseases and improve animal health.
What was the Challenge?
The paraprofessionals will go through the online training which will be 2 hours seat, attempt the final quiz and get certified. On the field it was difficult for the paraprofessionals to remember every bit they learned in the training. And when they are on field they cannot access the course and look for the symptoms.
As a result, they couldn't translate their learning on the field. Most of them would call the agency or their peers to identify clinical signs and other issues instead of resolving themselves.
Our client realized these shortcomings and approached Swift for a better learning solution that could be developed cost-effectively in a shorter timeframe.
How Did We Help?
The long training sessions and lengthy eLearning courses loaded with lots of information, but everything cannot be remembered all the time. We then proposed bite-sized microlearning approach to provide just-in-time information to supplement primary eLearning or ILT programs.
Our Microlearning Strategy Was Simple…
We ensured that the microlearning content is:
Well organized and easily accessible – Allowing learners to search and sort the required learning content needed at that point of time
Concise and contextual with bite-sized learning nuggets of 5-7 minutes focused towards one specific learning objective
Interactive and visually appealing with simple interface to drive learner engagement through mobile learning
Cross-device compatible, delivered through mobile platform – multi-device learning
Embedded with short videos highlighting the best practices
Mobile friendly and responsive – published in HTML5 via Adobe Captivate
What Was the Impact?
The quick and cost-effective Microlearning strategy yielded better results. Learners could pick and choose the relevant lessons at the point of need. There was a drastic improvement in their performance.
Short and specific learning nuggets along with reduced cognitive overload and reinforced what has been learnt. This just-in-time solution resulted in active learning.
Though microlearning is a good strategy, it is not a silver bullet for every learning solution. We must be wise enough to choose the appropriate learning strategies before we could actually design it.
Based on the same strategy, we've created a sample mobile learning app on Cardiopulmonary Resuscitation (CPR) Steps which is a free download. Click the button to access the learning nugget.
Our Services: eLearning Services, Convert PPT to eLearning, eLearning Localization Services
https://www.swiftelearningservices.com/wp-content/uploads/2022/09/Swift-eLearning-Services-logo_220.png
0
0
Santosh Borse
https://www.swiftelearningservices.com/wp-content/uploads/2022/09/Swift-eLearning-Services-logo_220.png
Santosh Borse
2017-01-14 21:28:09
2023-11-10 12:09:36
A Case Study on Microlearning as Performance Support to Reinforce Existing Training