Is Elucidat Analytics a Replacement to Traditional LMS?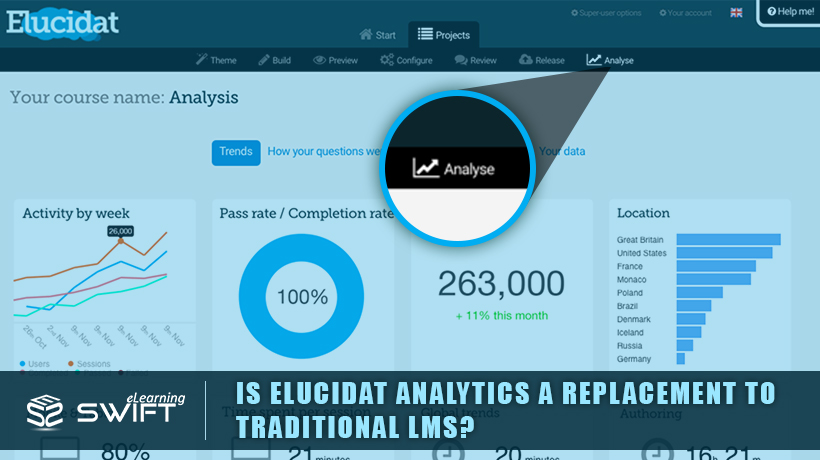 Elucidat is a cloud-based eLearning Authoring Tool which provides responsive eLearning courses faster and easier. Elucidat makes eLearning development smooth and easy through its pre-built functionalities that are readily available for us to use. Elucidat Analytics is one of such functionalities that has been recently introduced.
Analytics in general are quite essential to track learner progress and calculate eLearning ROI no matter what the eLearning format is – custom eLearning, rapid eLearning, mobile learning, microlearning and blended learning solutions.
Elucidat Analytics:
Elucidat analytics allows you to track data about your learner's interaction with the course. For example, when your project is being accessed, through which devices they are being accessed and for how much time a learner is spending on a course.
The best part of the analytics feature is, we can easily track whether the learner has passed or failed in an assessment. This helps us in designing better assessments for the learners.
Getting started with Elucidat Analytics:
Create a course with an assessment in it
Release the course using any of these options – "online publish" or "SCORM package for learning Management system"
Share the course through the URL link or by asking learners to get registered on the LMS.
Once the learner starts viewing the course, Elucidat Analytics will automatically start collecting the data.
Let's look at a couple of features in Elucidat Analytics:
You can access this feature by clicking on the Analyse Button:

Elucidat Analytics consists of the following components:
Trends
How your questions were answered?
Page Progress
Your Data
Trends:
This option allows you to analyze,
How much activity took place in the course on a given day?
What's the completion rate of the course?
How long did the learners spend on the course?
From where the course has been accessed most?
What is the major device used to access the course?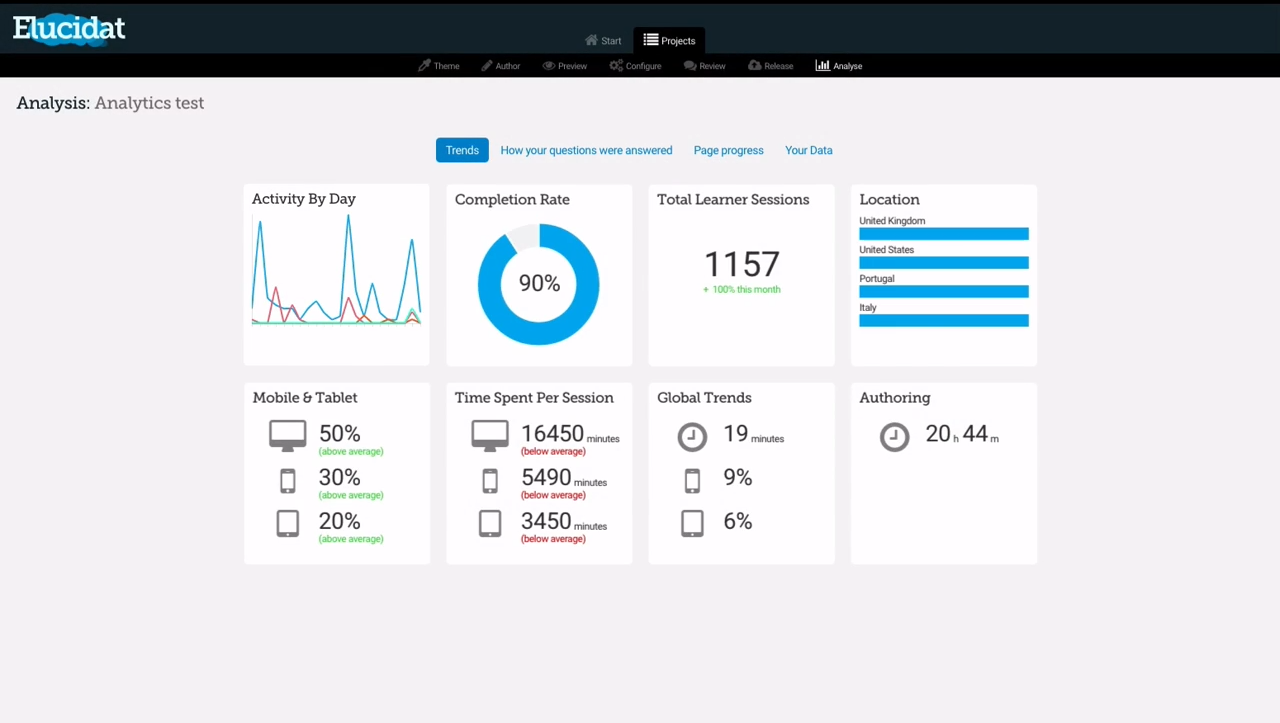 How the assessments were answered:
It allows to know how learner has answered a particular page in a particular course.
The results are presented using graphs and charts making it easy for us to analyze the data.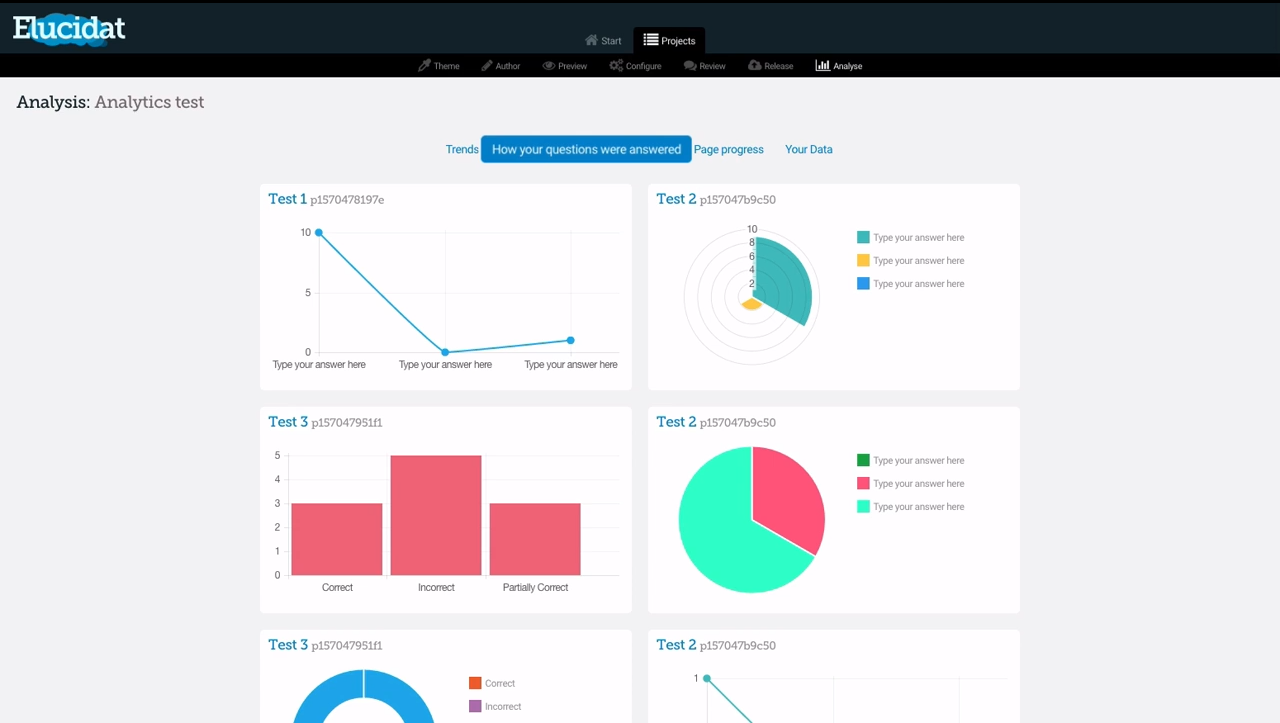 Page Progress:
It enables you to know how learner progress in the course through each page.
It helps you get an idea where the course is less interactive or failing to keep the learner engaged.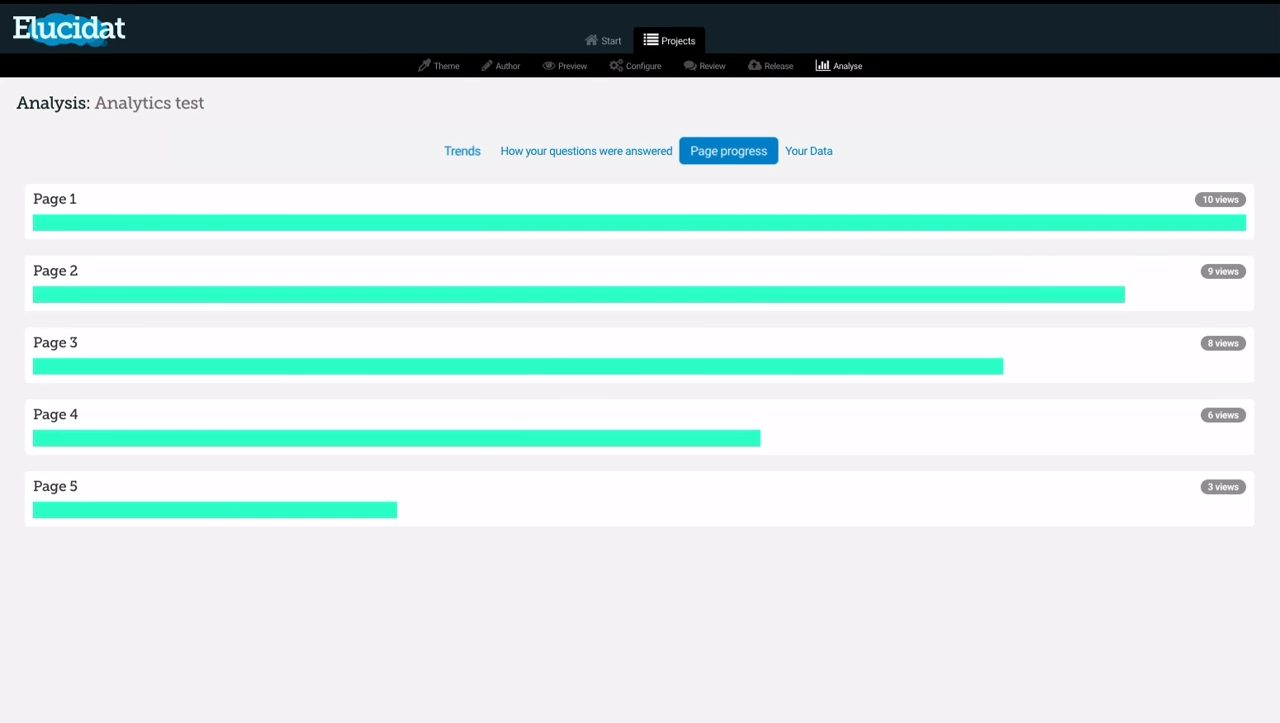 Learners Data:
It provides the information about how many learners have visited the courses and the number of pages a learner has viewed it.
It displays the score a learner has achieved just like a traditional LMS does.
Elucidat Analytics allows you to download the data which will be emailed to in CSV format.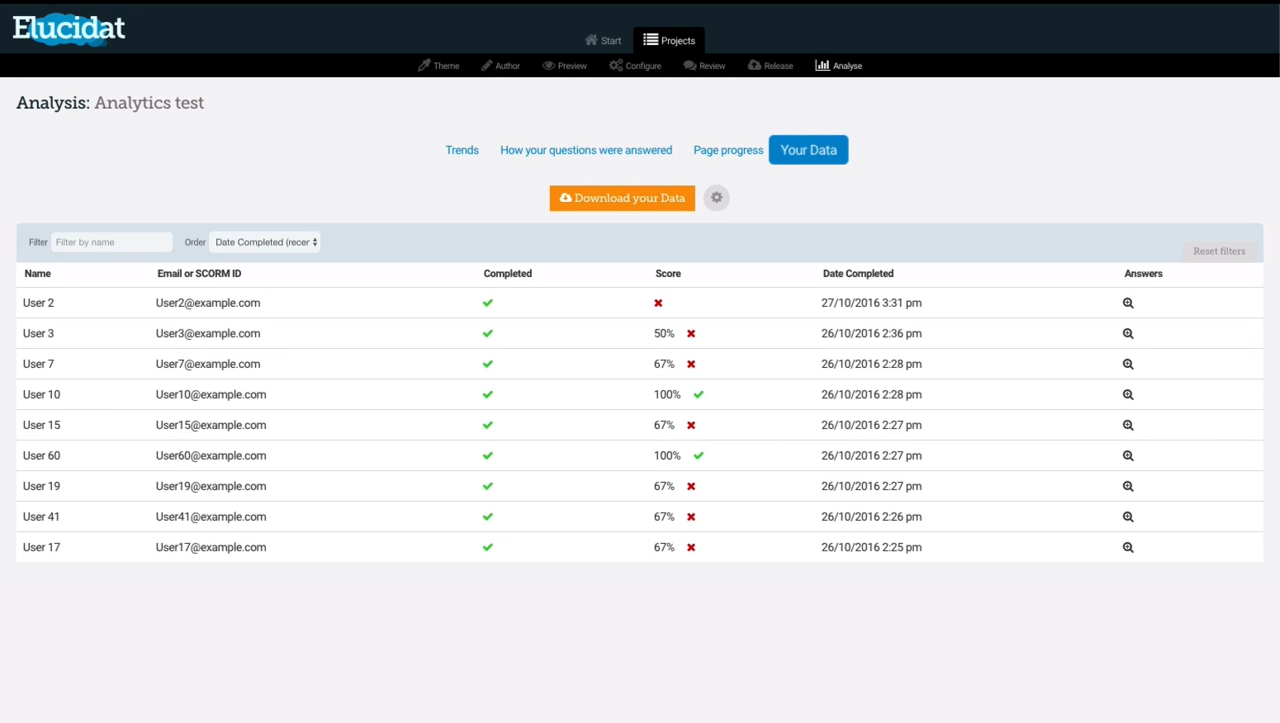 Conclusion:
Elucidat Analytics gives an understanding on how learners interact with eLearning course and based on this you can fine tune the course to reap the maximum benefits of eLearning.
Our Services: eLearning Solutions Company, Rapid Development Solutions, Custom eLearning Services
https://www.swiftelearningservices.com/wp-content/uploads/2022/09/Swift-eLearning-Services-logo_220.png
0
0
Zameer Hasan
https://www.swiftelearningservices.com/wp-content/uploads/2022/09/Swift-eLearning-Services-logo_220.png
Zameer Hasan
2017-01-13 18:53:32
2021-07-12 16:06:04
Is Elucidat Analytics a Replacement to Traditional LMS?