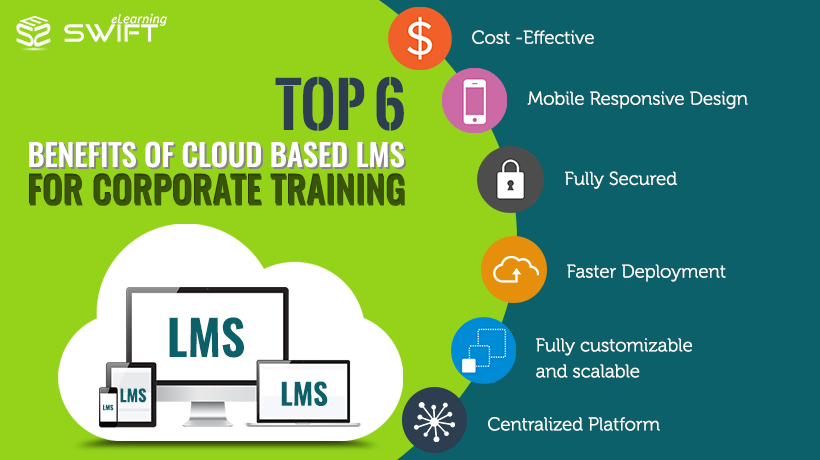 Looking for a hassle-free Learning Management System that provides the best features at affordable prices for your corporate training? Then you must choose a cloud-based Learning Management System (LMS) that meets the training requirements of your organization.
With the growing popularity of flipped classrooms, social learning, mobile learning and microlearning, deploying the cloud-based learning management systems that provides a real value to the employee training has become a rationale.
In this blog, we will take you through the top 6 benefits of a Cloud-Based LMS software which has widely surpassed traditional LMS in the eLearning industry.