All You Need to Know About SCORM and LMS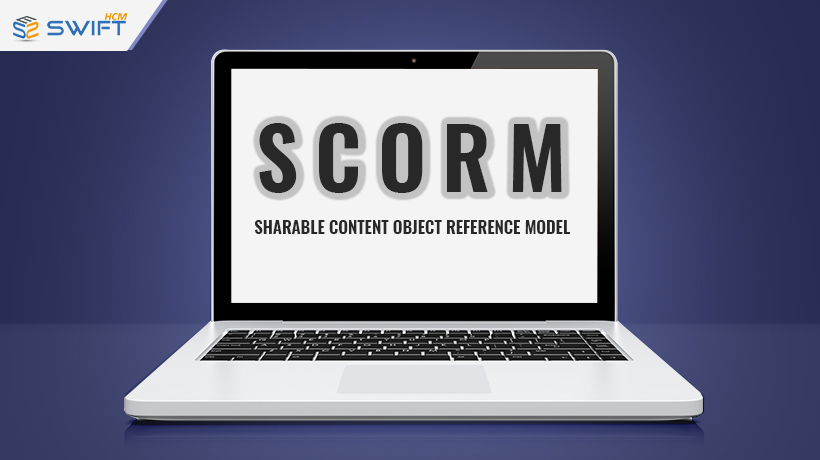 Elearning has evolved over the years and has overtaken live classroom trainings. Most of the companies now make use of an LMS (learning management system), to provide and track all eLearning courses. Some will subscribe to an LMS service while others build their own. No matter what, all the companies want their eLearning training courses to work on their LMS' and that's where SCORM and Tin Can API get into the picture.
In this blog, I'll explain all you need to know about SCORM 1.1, SCORM 1.2, SCORM 2004 and Tin Can API, and how they are different from each other and why they are so important in the eLearning world.
Let's start by understating the relationship between SCORM and LMS. For eLearning designers, it's crucial to know about an LMS. LMS (Learning management system) is a place where all our eLearning courses are hosted. Enrolled Learners will then log into the LMS to access courses.
Yet, LMS is not just a place to host our courses; it does a lot more. It helps us to manage all our courses while keeping a track on learners' performance and progress. Few LMS' also provide learners to take the advantage of interactive features like discussion forums, emails, white board, live chat, etc.
What is SCORM?
SCORM stands for Shareable Content Object Reference Model. In simple terms, SCORM is an object reference model or a basic set of instructions object or fragments of content you want to share. These shareable objects are the eLearning courses and their components that we build using different tools or eLearning authoring tools such as Storyline, Lectora Inspire, and Adobe Captivate, etc. Most of these eLearning authoring tools handle the job of making our courses to SCORM compliant so that they are ready for us to host them on an LMS.
History of SCORM
In the late 1990s, it was the time when the U.S. Government has started to develop a lot of online training courses aka eLearning courses for its various departments.
But every department was developing its own eLearning course individually and was delivering it through an LMS of their choice. This resulted in a lot of chaos and duplications as these departments were working autonomously. Each department method of reporting was different and did not match with another.
One department's content would work on its own LMS but not on other department's LMS. To put an end to this problem, the U.S. Government called up the Department of Defense and assigned a task to develop a set of standards for eLearning. This group of research was called as ADL (Advanced Distribute Learning). The standards that were set up by this group have become SCORM what we know today.
It was actually back in 2001 when the ADL completed its first set of standards, which became the very first production version of SCORM, and that was version 1.1. The first version of SCORM was actually based on the best of existing standards already created by the Aviation Industry Computer-Based Training Committee, also known as "AICC".
So in 2001 the first widely adopted version of SCORM, version 1.2 was released. This allowed developers the option to tag content objects and assets. Then in 2004 came the first edition of SCORM 2004, which came with new standards for API communication, that's the "Application Program Interface", as well as the use of learning objectives for sharing of competencies across content objects.
Many more additions of SCORM 2004 came up over years, each with their own improvements. The last edition, edition four, which debuted in 2009, dealt with known issues in the previous editions but also included increased interoperability across all known assets. The next generation of SCORM continues to develop, and is currently known by a few different names, like "Tin Can API", "Experience API", or even "xAPI".
Is SCORM mandatory for eLearning Courses?
To be specific, it's not mandatory for an e-learning course to be SCORM compliant, unless we are planning to upload it to an LMS. We can also host an eLearning course on our local server and share it with the rest of the world. But, if you need to track the progress and performance of users, it is mandatory to make the course SCORM compliant and must be hosted on an LMS. As SCORM follows a set of standards, all the learning management systems are bound to support these courses and they can be use a wide range of frame works without any complications.
We can easily pass the course contents from one LMS to another without the need to redesign or recode them.
How SCORM works?
First, we develop our eLearning courses, maybe, using authoring tools like Adobe Captivate, Lectora inspire, Articulate Storyline, etc. These courses comprises chapters. And inside those chapters, we have pages or slides depending on the tool you're using. These are the sharable objects that we want to share with our learners by eventually publishing them to an LMS or even more than one LMS. If the LMS is SCORM-compliant, we need to ensure our courses are also SCORM-compliant to ensure learners access them and have their records stored in that LMS. This is done by selecting the SCORM complaint option within the tool before we publish.
Now the learners can log into the LMS to access the courseware. By creating SCORM-compliant courses, we can be confident that our content will work with any LMS.
If you are looking for an easy-to-use LMS then you are in the right place as we provide an easy-to-use cloud-based LMS that meets all your learning needs.
Our Services: Custom e-learning Services, eLearning Translation and Localization Services, eLearning Provider
https://www.swiftelearningservices.com/wp-content/uploads/2022/09/Swift-eLearning-Services-logo_220.png
0
0
Godwin
https://www.swiftelearningservices.com/wp-content/uploads/2022/09/Swift-eLearning-Services-logo_220.png
Godwin
2017-02-25 18:01:33
2022-08-18 19:54:46
All You Need to Know About SCORM and LMS