Outsourcing eLearning: 5 Questions You Should Ask While Selecting an Elearning Vendor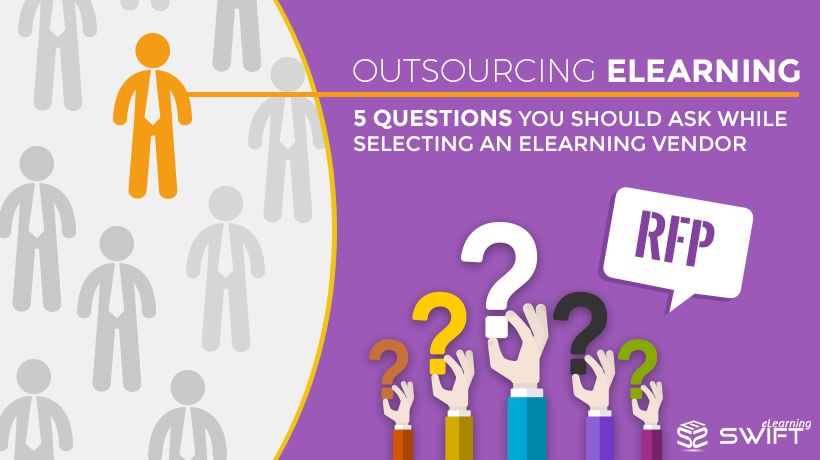 For training managers, outsourcing eLearning could be a viable option as managing eLearning in-house is expensive and a clumsy job. Outsourcing eLearning can provide you a quick, cost-effective and customized solution as eLearning companies have the right expertise to resolve your online training needs.
👉 Selecting a Right eLearning Vendor is Akin to Ordering Your Favorite Food! 🍛
If effective online training is organization's favorite dish 🍛 then to prepare it deliciously requires all the essential ingredients. Similarly, in custom eLearning development, the ingredients required are Instructional Designers 👩‍🏫, Content Writers 📝, Graphic Designers 🎨, Quality Analyst 🔎 and Program Developers 👨‍💻.
Having said that, a 🍳 master chef is required to use these ingredients in an efficient way to create a perfect dish 🍲. Likewise, in our context, we need an eLearning vendor with right experience – expertise – resources whilst utilizing them in an effective way to deliver the best eLearning experience aligned with your business needs.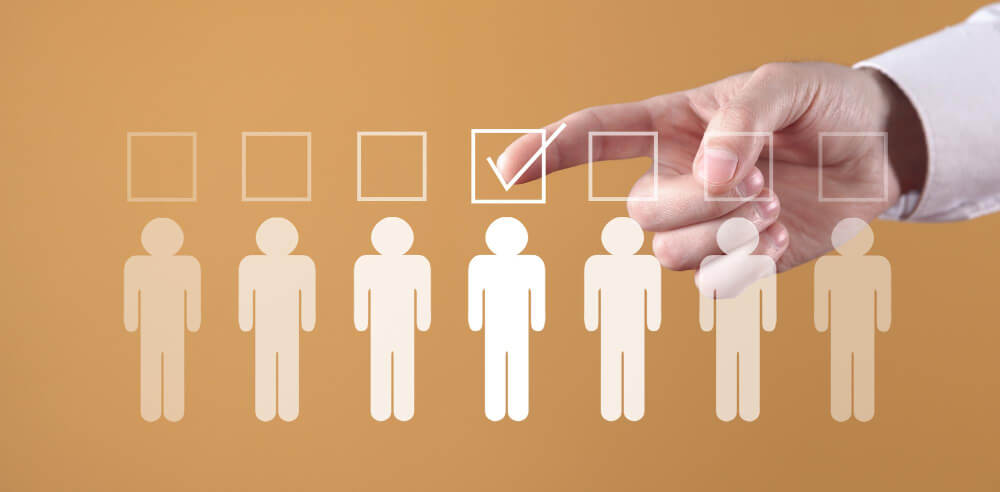 🌱 Let's say your company has decided to invest in custom e-learning or outsource it to an eLearning solutions provider. What next?
💼 You might want to outsource eLearning to a vendor!
🏦 Wait! No just an eLearning vendor, but a "competent" eLearning vendor!
📋 Among several eLearning content providers available in the market, how do you decide which eLearning provider is right for your eLearning initiative?
"SOMETIMES QUESTIONS ARE MORE IMPORTANT THAN ANSWERS" – Nancy Willard (American Poet)
Here are the 5 important questions you have to ask to eLearning vendors before you could partner with them❓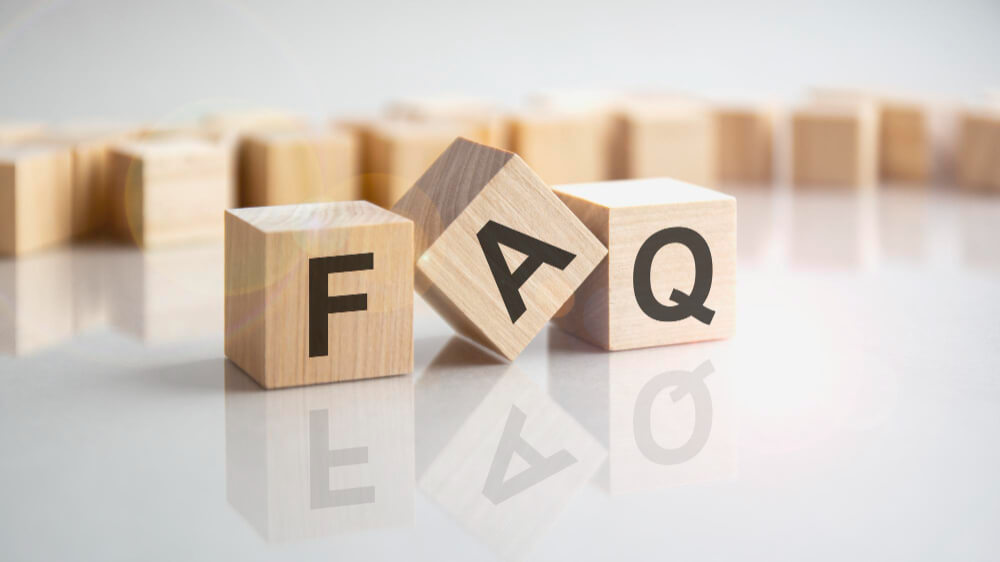 Question #1. How long have you been into eLearning business?
Selecting vendors whose primary area of business is eLearning could be an agile option to move towards success. This question enables you to find the experience of eLearning professionals in the company. Note: Don't simply exclude the vendors who have lesser experience or the smaller ones instead pursue a team that is passionate about training and has a plethora of prior experience in all areas of eLearning content development solutions and facilitation.
Question #2. What are the available resources and how qualified is the staff?
You must ensure that if in future an eLearning project is assigned, then the company has a well qualified and dedicated development team of Instructional Designers, Graphic Designers, Visual Designers, and Elearning Developers, Dedicated Project Managers to produce quality eLearning courses on time.
Question #3. Ask for the eLearning samples of completed projects?
This is the most essential question you should ask to your eLearning providers. Competent eLearning vendors must be able to provide multiple examples of their work. For example, an interactive game or a branching scenario-based learning. If the eLearning vendor could not showcase their work samples, they should be steered away without a second thought.
Question #4. How long will the vendor continue?
Addressing a right eLearning vendor isn't a piece of cake you eat at the bakery. It is probably a time taking and significant investment. To ensure long term association with a vendor who can continue to meet with the latest trends at a minimal cost. This reckons your flexibility and scalability,
Question #5. Do they have the required technical expertise?
An effective eLearning vendor must be able to host their eLearning courses through Learning Management System and have experience in developing SCORM/AICC compliant courses and Authoring tools.
Final Thoughts:
Outsourcing your learning needs to right eLearning vendor can bring better reputation and business outcomes for your organization. Despite the size or scope of your project, you should ask these five questions before choosing an eLearning vendor.
We hope these questions can get you out of muddle in choosing a right eLearning vendor.
Before you leave, we would like you to take a look at our eLearning showcase.
Click the button to gain access to our showcase courses/eLearning portfolio.

Our Services: eLearning Service Provider, eLearning Content Development, Flash to HTML5 Conversion
https://www.swiftelearningservices.com/wp-content/uploads/2022/09/Swift-eLearning-Services-logo_220.png
0
0
Sairam Chawhan
https://www.swiftelearningservices.com/wp-content/uploads/2022/09/Swift-eLearning-Services-logo_220.png
Sairam Chawhan
2017-04-14 18:50:12
2023-08-30 14:21:09
Outsourcing eLearning: 5 Questions You Should Ask While Selecting an Elearning Vendor