Custom Volume Control – Articulate Storyline 3 or Articulate Storyline 360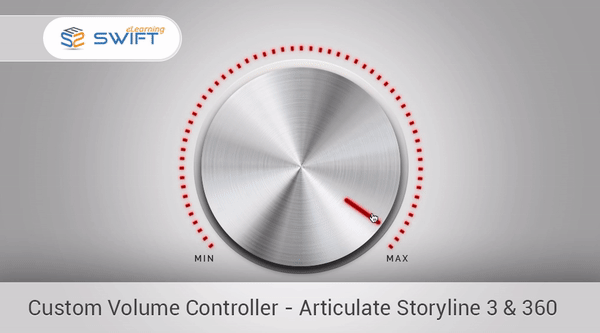 In this blog we will see how to add a custom volume controller in Articulate Storyline 3 or SL 360.
The latest release of Articulate Storyline 360 or Storyline 3 has number of exciting new features allowing eLearning developers to explore many more creative ways in developing new interactions.
Yet, we still have a few things that cannot be achieved using the native options of Articulate Storyline 360. One such, most requested functionality is, the ability to control volume of the course without the default storyline player. Our previous blog on how to achieve this functionality in Articulate Storyline 2 has helped many to include a volume controller in custom players. But, since there have been many changes done under the hood in Storyline 360. We need a new approach for this functionality to work.
Click here to Preview Sample or Download Source files