Articulate Storyline 360 – Course Completion Trigger Feature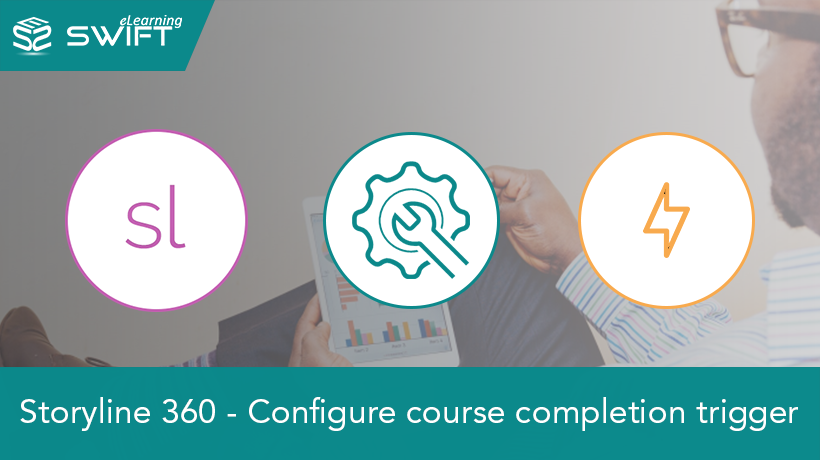 In this blog, we are going to discuss about the new feature introduced in Articulate Storyline 360 – Course completion trigger.
If we compare the courses developed in Adobe Flash and manually coded in HTML, then we can send the course completion status to the LMS as per our requirement. Whereas in the earlier version of Articulate Storyline, a course completion trigger can be sent to the LMS on two predefined conditions – Upon visiting the last screen of the course or based on the quiz score.
With the introduction of complete course feature in Articulate Storyline 360, we can now send the course status to the LMS as per the requirement.
Here are the steps to setup the course completion criteria:
Step 1
Create trigger in the trigger panel.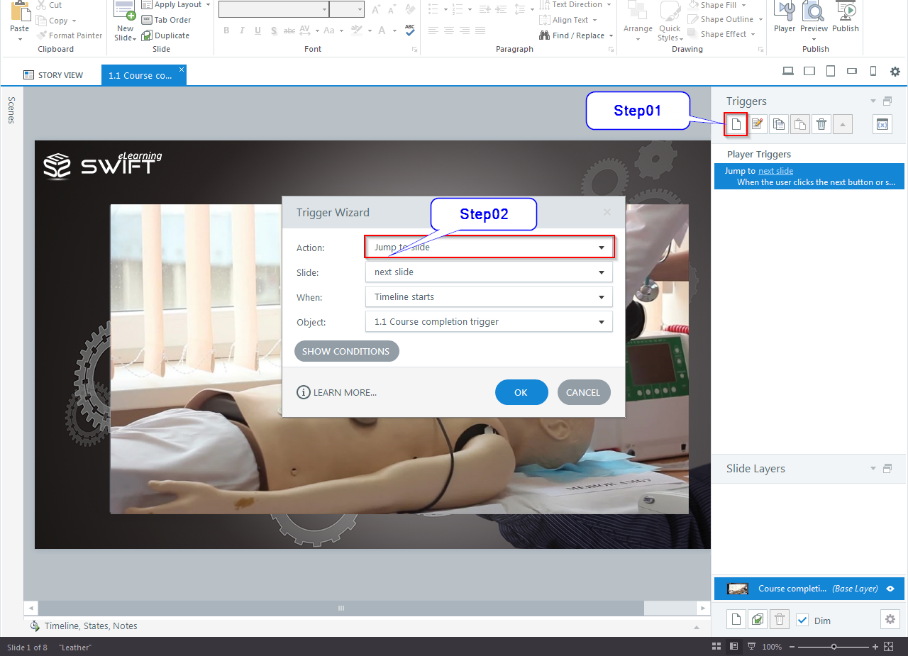 Step 2
In the trigger wizard, select the action list and choose "Complete Course".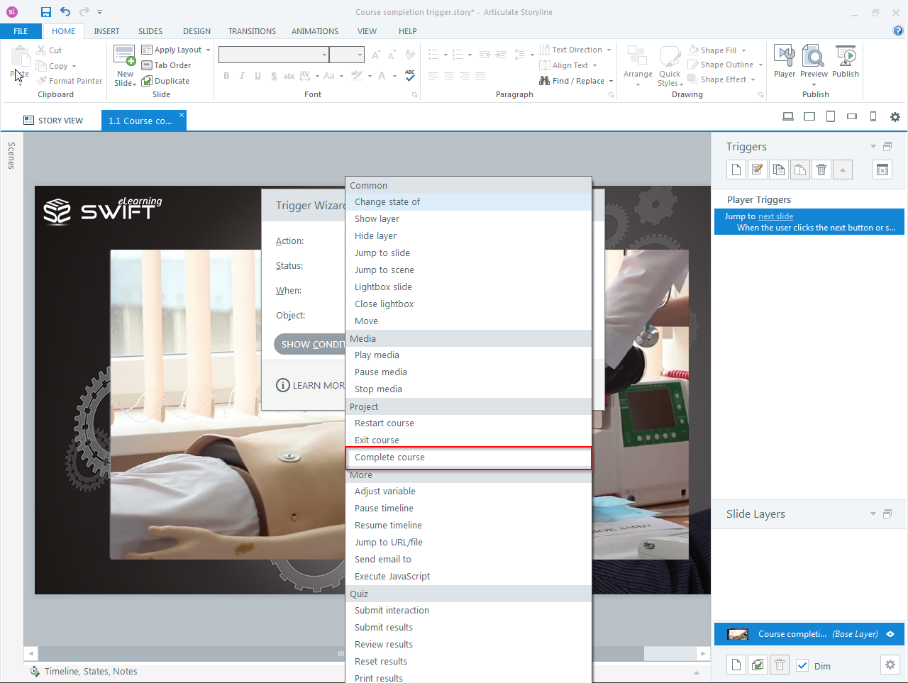 Step 3
Then, click the Status list and select "Completed/Passed".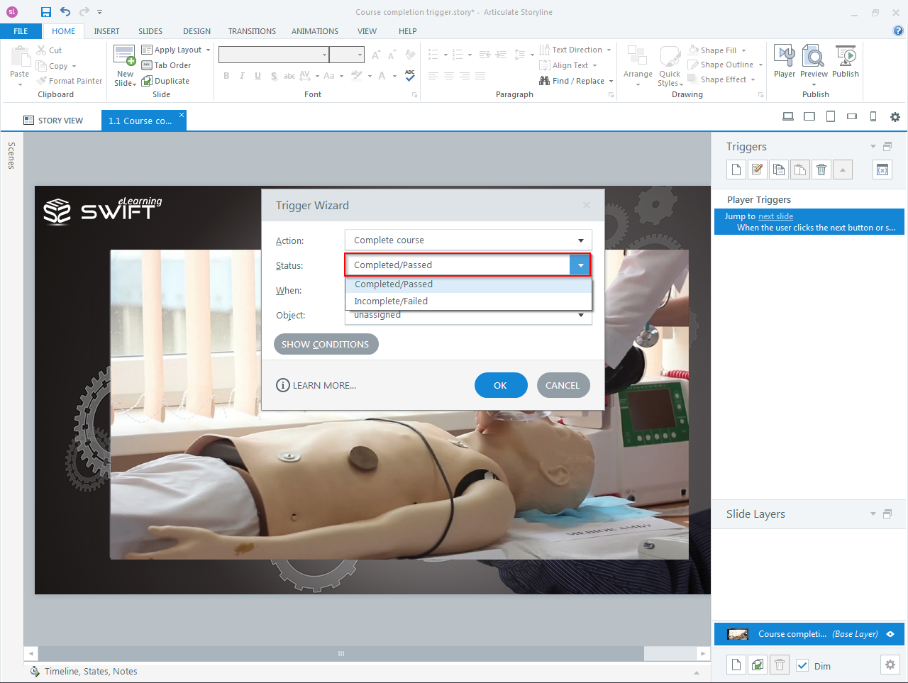 Step 4
Now, you can set the action on which the course completion status will be send to the LMS.
Example, when "Media completes" action sent to LMS.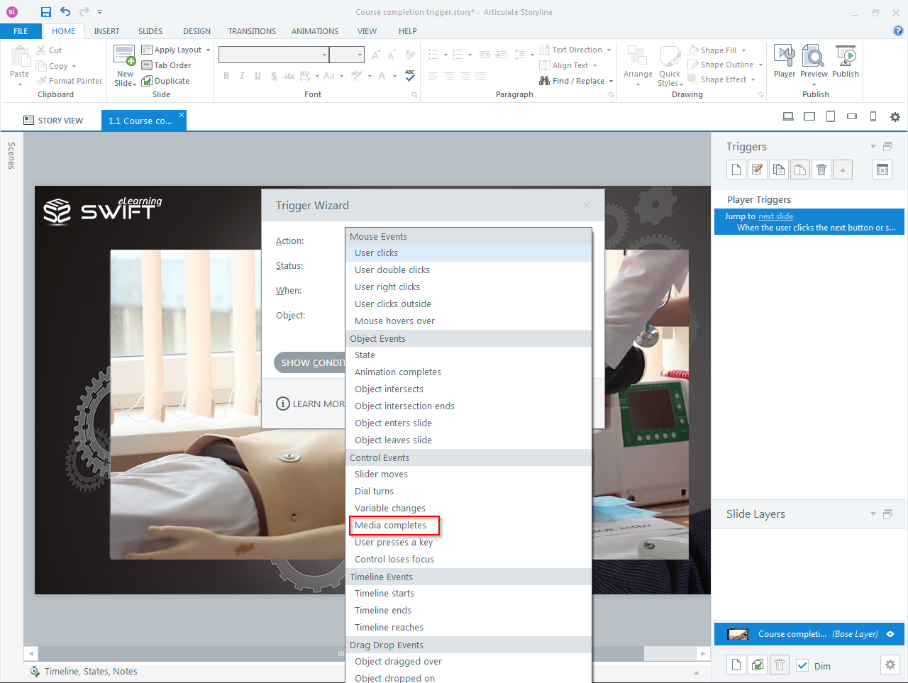 Step 5
Now, let us set the "object" as video that will trigger the course completion.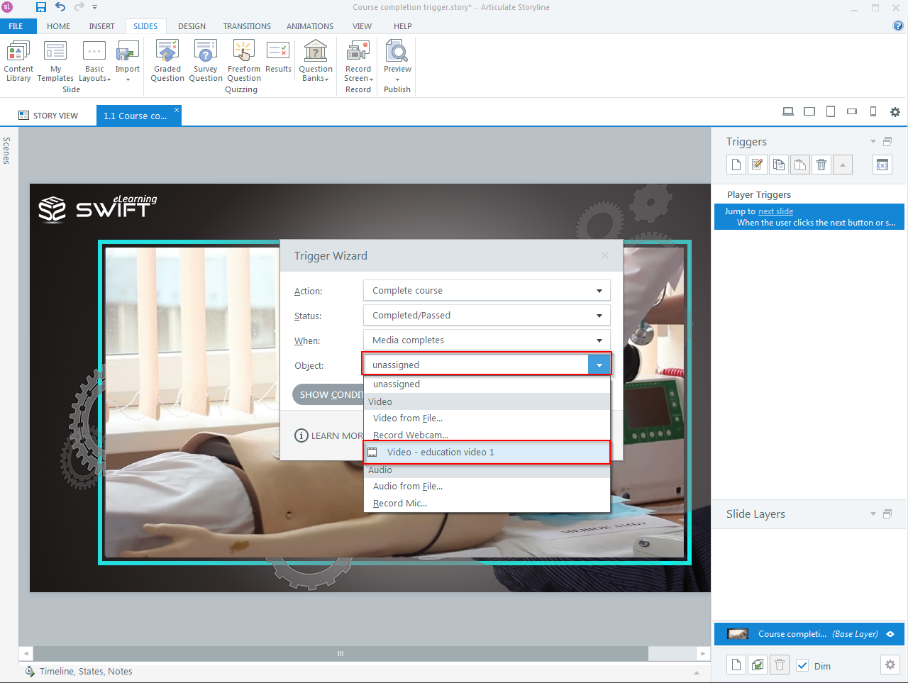 Step 6
Select OK. The "course completion trigger" is added to trigger layer.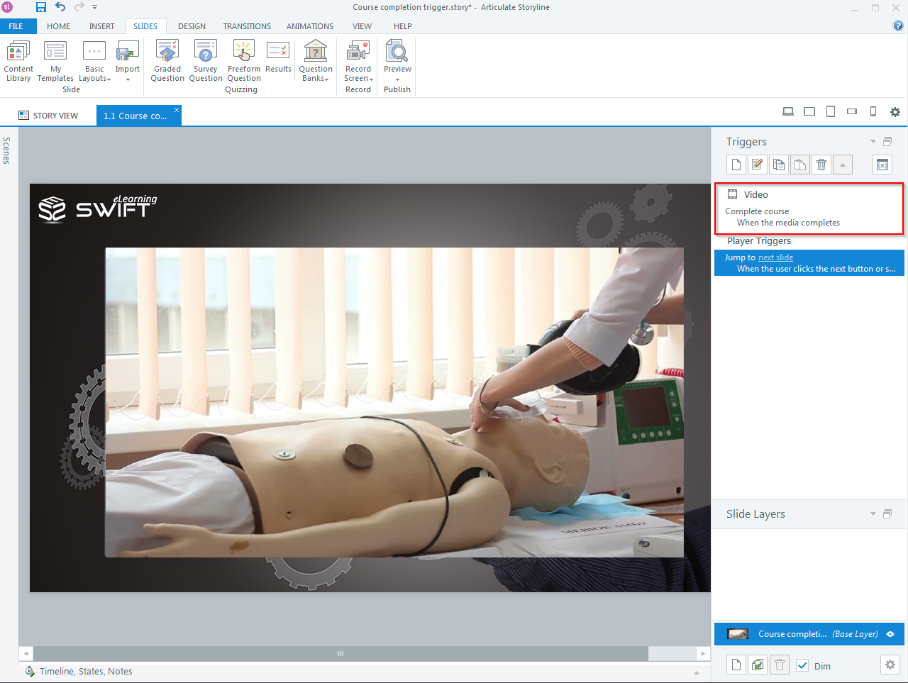 Finally, publish the file to view the output.
Checkout Articulate Storyline 360 elearning sample:

Our Services: Flash to HTML5 Migration, eLearning Content Development, eLearning Service Provider
https://www.swiftelearningservices.com/wp-content/uploads/2022/09/Swift-eLearning-Services-logo_220.png
0
0
Swift Elearning Services
https://www.swiftelearningservices.com/wp-content/uploads/2022/09/Swift-eLearning-Services-logo_220.png
Swift Elearning Services
2018-05-21 18:12:33
2022-01-06 14:19:01
Articulate Storyline 360 – Course Completion Trigger Feature