5 Types of Templates to Present Simple Text in Effective Way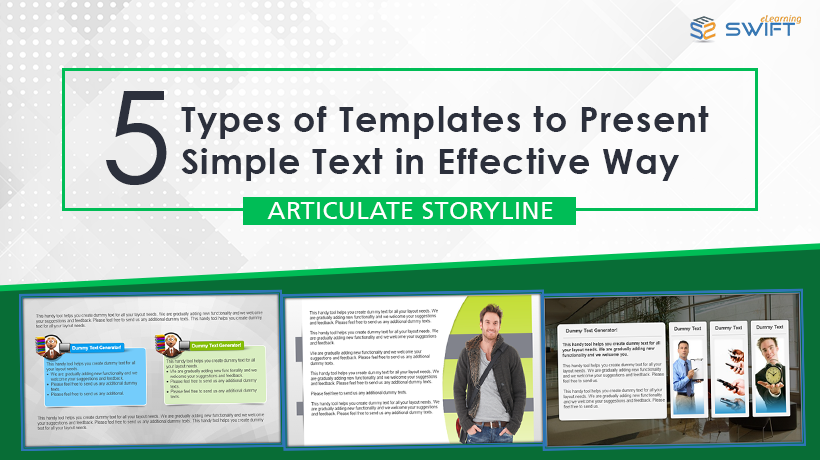 Swift eLearning designed rapid e-learning course template library and easy to import within Articulate Storyline to build effective eLearning courses.
Take a look at engaging eLearning layouts for Content Presentation:
Text and graphic template 1
An exquisite template designed to depict the classification of concept into two contrasting categories. On the top, you can add introductory part followed by two sections at the center of the screen. These sections are supported by relevant icons.
The template can be used to present contrasting ideas such as advantages and disadvantages, myths and facts, pros and cons, benefits and challenges, dos and don'ts or any other content related to comparison between two concepts. At the bottom, a placeholder for summary or objectives of the concept is provided. This template provides visual representation of the data, making it easy to interpret.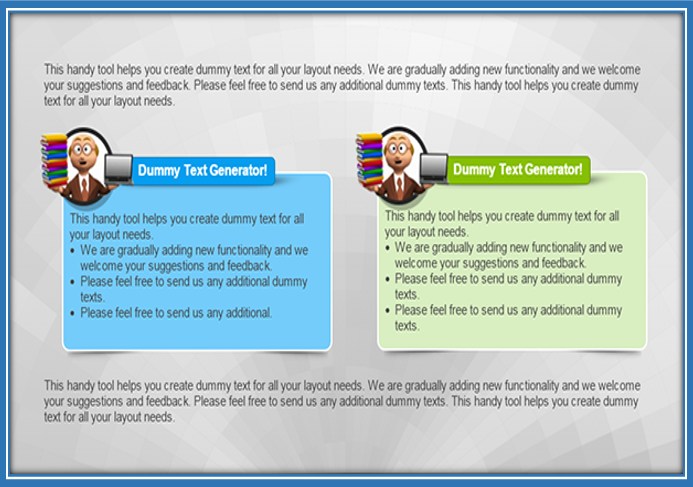 Text and graphic template 2
A simple yet attractive template with content on the left side and a cutout image on the right side of the screen. This template animates to display the text one after the other.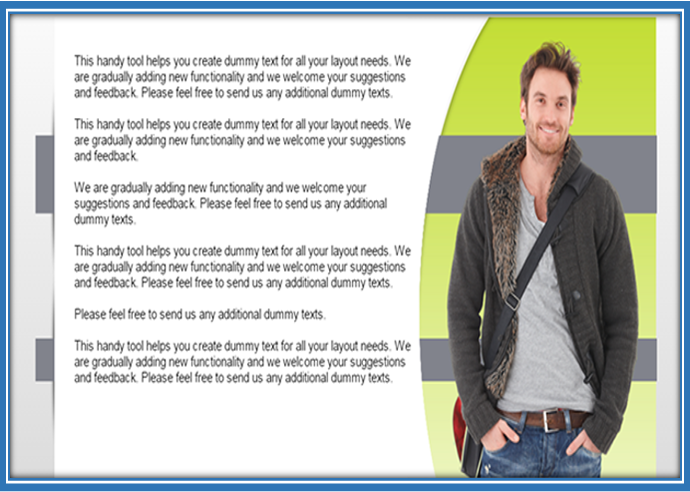 Text and graphic template 3
A simple animated template designed with Articulate Storyline that is ideal for presenting introductory content, summary, key learning points, guidelines, etc. The screen is divided into two sections to present the content. To the right side of the screen, you can add a detailed content. On the left side of the screen, three text boxes are provided for adding objectives or classification of the concept.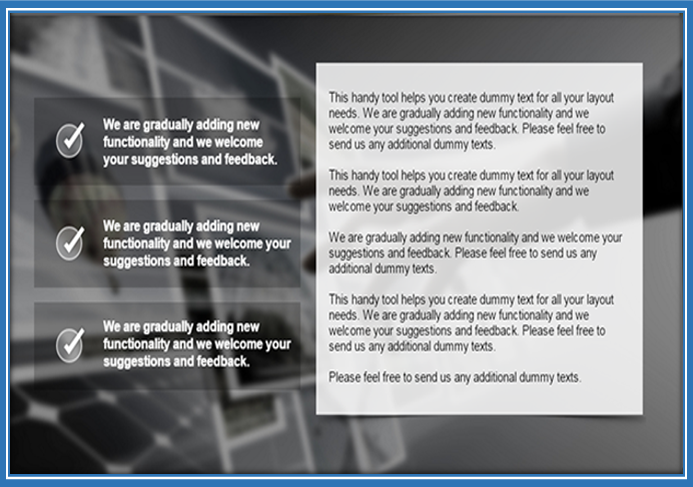 Text and graphic template 4
This is a simple but eye-catching template designed to represent sequential content like a process or steps. On the top of the screen, it has a text placeholder to add description or intro text. The middle section of the screen has three text placeholders represented with numerical labels. This type of template is suitable to chunk large piece of content into steps or small chunks which help learner's to understand the concept easily. It can be made more attractive by changing the numeric icons with graphical icons based on the content.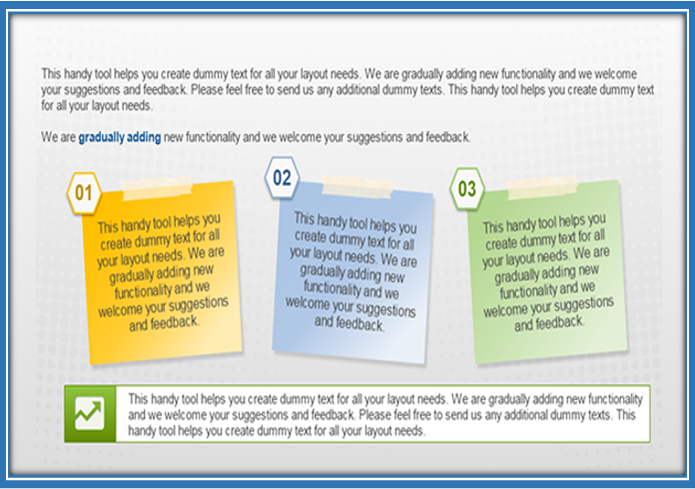 Text and graphic template 5
An aesthetically designed template that provides descriptive text on the left side of the screen and supporting images on the right side of the screen. The template can be used to present concepts like key learning points, guidelines, steps, etc.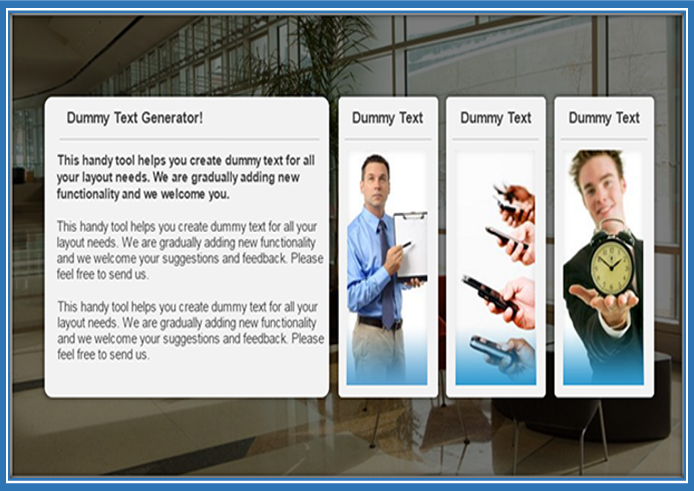 Compatibility – Features:
These templates are compatible with SCORM 1.2, SCORM 2004, LMS, Moodle, AICC, HTML5 and Articulate Mobile Player (AMP), they can be accessed across all devices such as desktop, laptop, IOS devices and mobile devices providing ease of accessibility – anywhere, anytime.
Customize Content, Illustration and graphic:
These templates are designed in Articulate Storyline and it is completely customizable such as fonts, sizes, colors, spacing, and images etc… with just a few clicks.
No additional coding is required! You will have complete control over all elements and appearance of the templates.
Choose from a vast variety of Course-Starters templates, Text and Graphic templates, Quiz templates, Video presentation templates and Interaction templates and so on. Swift eLearning is a one stop to create an eLearning course!
Create a Free Account and get access to unlimited templates.
Our Services: eLearning Solutions Company, Convert PowerPoint to eLearning, Rapid Development Solutions
https://www.swiftelearningservices.com/wp-content/uploads/2022/09/Swift-eLearning-Services-logo_220.png
0
0
Swift Elearning Services
https://www.swiftelearningservices.com/wp-content/uploads/2022/09/Swift-eLearning-Services-logo_220.png
Swift Elearning Services
2018-05-23 18:53:18
2021-08-23 14:48:11
5 Types of Templates to Present Simple Text in Effective Way