Tips To Develop AODA Compliance For Courses In Articulate Storyline 360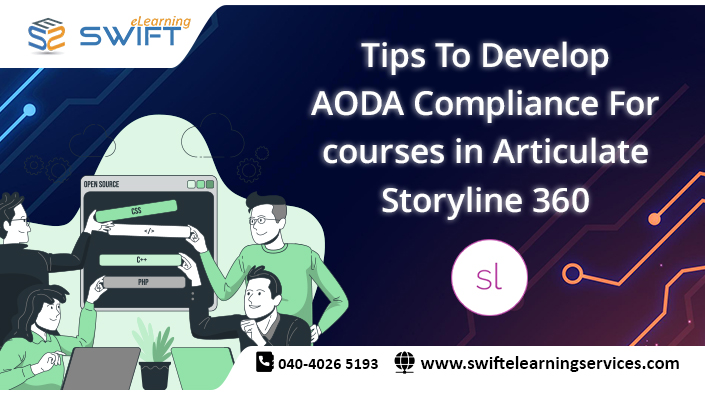 AODA (Accessibility for Ontarians with Disabilities Act) is an act created by the Ontario government with the objective to remove all barriers for activities and opportunities for disabled individuals by the year 2025.
It is important to ensure that the online training content you develop should be AODA compliant. The compliance eLearning content must be accessible to people with a wide range of disabilities such as blindness and low vision, learning disabilities, hearing impairment, cognitive impairment, mobility impairment, and speech impairment. The primary purpose of AODA compliance is to make the online training content easier for all users to view and listen to the content.