Lectora CourseMill LMS for A Better eLearning Course Implementation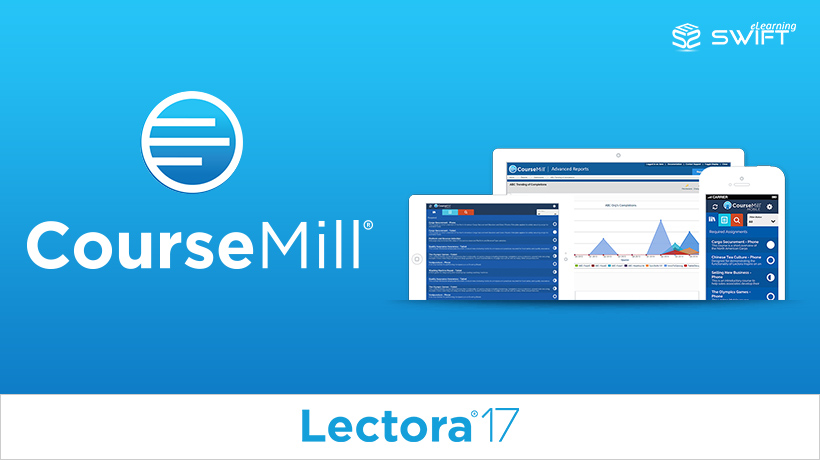 Lectora CourseMill Version 7 – An affordable and simpler Learning Management System (LMS) by Trivantis
Delivering eLearning to employees as part of corporate training has never been so easy.
Lectora CourseMill LMS is a cost-effective software application platform which is flexible and powerful to customize as per your organizational learning needs. It enables organizations to deliver, track and manage Learning effectively. CourseMill is a customizable and fully scalable LMS and enables you to host on your server or let Trivantis host the eLearning content for you.
Did you know?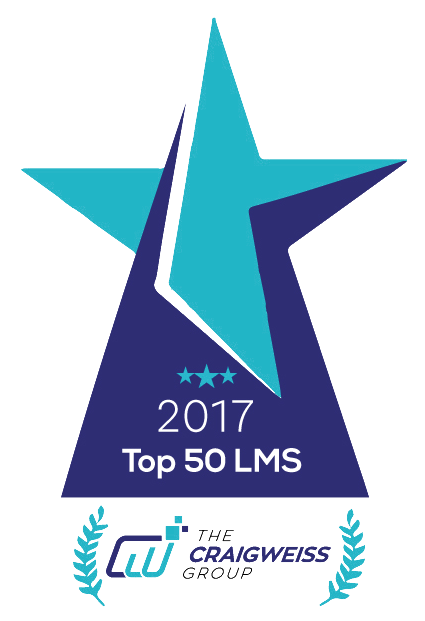 In year 2017, CourseMill featured in Top 50 LMS Report published by The Craig Weiss Group, LLC.
With Lectora CourseMill, you can plan for 50 MB per course and if course contains heavy videos or audios, plan for 100 MB. Per year 50 course storage paces can be planned.
The distinguishing features of Lectora CourseMill are…
Reports Made Easy – It provides detailed analytics to understand learner's progress and performance while empowering the decision making at your organization
Compliance Management – An effective software application to deliver compliance training
Easy to Use Interface – The current version features easy to comprehend and faster than ever – up and running within minutes
Mobile-ready – It enables mobile learning so that you can take eLearning courses on the go
CourseMill Mobile for Cost Effective Mobile Learning
Lectora CourseMill 7 is an App + LMS that makes it best platform for Mobile Learning. Let your workforce access courses wherever they are; even when they are offline. It is safe; it is compliant with all security requirements in the industry. CourseMill Mobile can deliver all the effective content types such as videos, PDFs, eBooks, podcasts, animated slide presentations, etc. It can deliver SCORM 1.2 content.
A Complete Solution for Multi-Device eLearning Course Delivery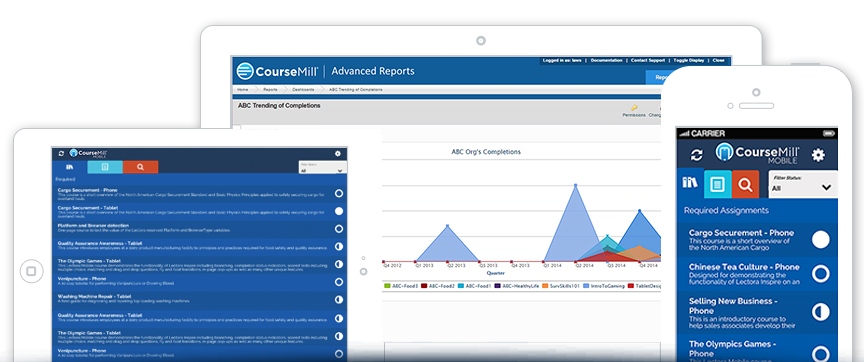 Key Features of Lectora CourseMill LMS:
On-premise solution – Requires no special hardware
Multi-Language support
Advanced quick search – Enabling learners to search for particular content
No plug-in required
Easy tracking of instructor-led training
Compliance status reports
Custom reports
Time saving email capabilities
Access training content even while offline
E-commerce shopping cart
Supports blended learning
Multiple instructors per course
Conclusion
Due to its ease-of-use and cost-effectiveness, Lectora CourseMill can be the best LMS to deliver, track and manage online training effectively. On top of that it is a part of Lectora, a prominent eLearning software platform in the world.
Our Services: Custom eLearning Solutions, eLearning Translation Services, Flash to HTML5 Conversion
https://www.swiftelearningservices.com/wp-content/uploads/2022/09/Swift-eLearning-Services-logo_220.png
0
0
Abdul Wahab
https://www.swiftelearningservices.com/wp-content/uploads/2022/09/Swift-eLearning-Services-logo_220.png
Abdul Wahab
2017-02-20 18:44:05
2021-07-12 17:11:32
Lectora CourseMill LMS for A Better eLearning Course Implementation