Is Video-Based Learning content the Future of Elearning?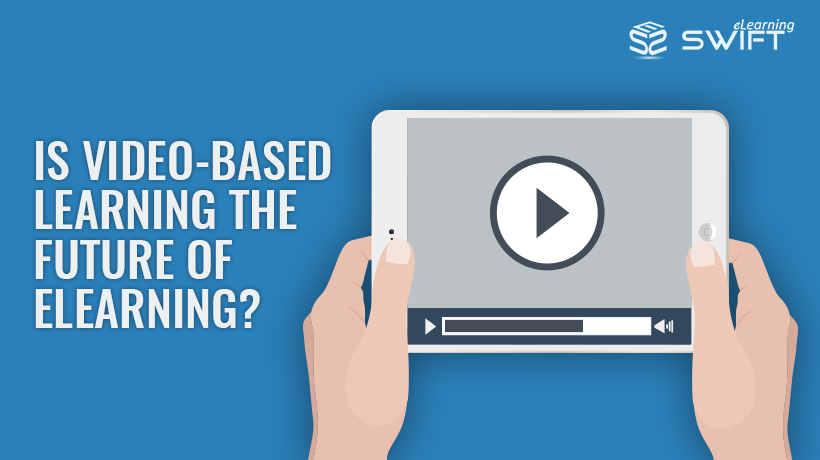 Video-Based Learning
The widely accepted eLearning trend, is gaining momentum like never before. Now what makes it trendy is, its shorter, crispier and engaging nature – changing the way how people learn. Video-Based e-Learning, if designed correctly, based on instructional design principles, could be the most engaging way to hold learner's attention. Gamification, Scenario-based eLearning along with Video-Based Learning could be the right approach to bid adieu to so called "Click Next" – traditional eLearning.
As videos have become a staple of today's generation, we can see a significant demand for video-based learning in the Learning and Development sector. In this blog, we will discuss why video-based Learning can be the future of eLearning.
What is Video-Based Learning?
Video-based Learning can be explained as a form of learning and cognition to depute knowledge or skills acquired by being taught via video. With changing technology, video-based learning has surpassed many transitions over the time.
Video-Based Learning is No More Optional
Yes, video-based learning is now no more an optional idea, but a basic training need. As per recent studies, corporate employees prefer watching a video over reading documents, emails or online articles.
The reasons for opting video-based Learning for eLearning could be:
Video is more persuasive compared to other content types
Addresses different learning styles of visual, auditory, and kinesthetic Learners
Increased usage of smartphones has also helped video-based learning as it provides training on the go
Supports on-demand bite-sized micro-learning. For instance, it teaches how to perform a job activity at the moment of the need
Interest of watching many video sharing websites like YouTube added fuel to it
Can be a cost effective solution to many organizations as part of corporate training
Supports the concept of flipped classroom
Benefits of Video-Based Learning
"If picture is worth a thousand words then video may be worth a million or more." Here are the few major benefits of video-based Learning.
Adds life into the eLearning course by making it effective and engaging
Increases learner engagement and participation
Reduces cognitive overload and maximizes retention
Provides simpler and practical learning experience
Can be a cost-effective training approach for many organizations
Conclusion
Video based Learning is the dish which will majorly stand out as a favorite one among the menu for longer times. As this eLearning trend has huge benefits which might perfectly feed the millennial learning requirements, it could continue ruling the current eLearning trends. Stay tuned to our blogs to know how to create effective Video-based Learning courses for elearning programs.
At Swift, we develop interactive video-based Learning content that caters to your learning needs. Contact us to discuss how we can maximize the impact of video-based Learning that could benefit your business.
Our Services: Rapid e-learning Development, eLearning Development, Flash to HTML5 Migration Service
https://www.swiftelearningservices.com/wp-content/uploads/2017/02/Video-Based-Learning.jpg
460
820
Santosh Borse
https://www.swiftelearningservices.com/wp-content/uploads/2022/09/Swift-eLearning-Services-logo_220.png
Santosh Borse
2017-02-23 10:44:12
2021-08-12 16:38:15
Is Video-Based Learning content the Future of Elearning?