Importance of e-governance and leveraging technology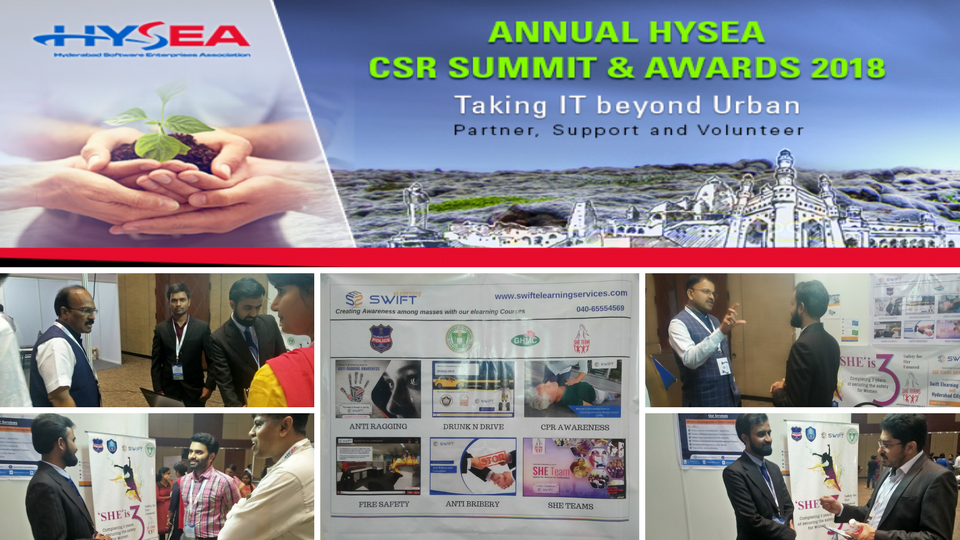 It is quite important that the administration leverages technology to increase citizen participation in order to spread their programs among masses. And this is not just the government authorities to take up the entire responsibility. It is the duty of the corporate organizations to lend their helping hand in whatever means they can to increase public participation. We, at Swift eLearning Services, recognize the need of the hour and do our bit to contribute towards a safe world. Our core expertise includes the design and development of elearning courses for corporates, educational institutions and any organization with training needs (Who doesn't need training these days!). We focused on what we can do the best and decided to be part of the system by creating online elearning courses with social impact. The main objective of these courses being – Create awareness as much as we can.
We have successfully collaborated with government agencies and provided them with free elearning courses on social initiatives such as…
There could not have been a better platform for us to showcase our initiatives at the recently held HYSEA CSR Annual Summit at HICC, Hyderabad. This one-day event held on 13 Feb 2018 saw corporates individuals and Government Agencies come down, meet and discuss on the theme "CSR – Beyond Urban". Our stall had visitors from all walks of life…Industrialists, Corporate officials, Government representatives, students, colleges and NGOs. We focused on getting more feedback and we were glad we received some tremendous advices. A few of them were from
Sri Janardhan Reddy, IAS, Commissioner, GHMC applauded our elearning course on Swacch Bharath – Solid Waste Management.
Sri Lakshmi Narayana, IPS, CBI Director – He congratulated Swift for the elearning course on Drunken Drive.
Awareness & SHE Teams Women Safety. His advice was to spread this course more among colleges and youth.
Students from Tata Institute of Social Sciences.
Students from National Institute of Fashion Technology who wanted us to conduct an awareness session on SHE Teams Elearning Program in their campus.
Kiran Cherukuri (Managing Committee member & Past Vice President HYSEA) – Congratulated on the Drunken Drive Awareness Program and provided us with tips on the next level programs.
Call Ambulance Team – Liked the awareness program on CPR and we are looking forward to work with them to spread the word on CPR Awareness.
AIESEC UNO Team – Their focus area being Skill Development, we hope our collaboration with them on Life Skills will be game changer.
Mr Vijay Vedantam of The Hyderabad Management Association.
Physical Literacy Team Initiated by Pullela Gopichand and many more dignitaries.
It was a memorable experience indeed and we would like to thank HYSEA and the entire team for having us and to allow us showcase our eLearning courses on social impact.
Our Services: eLearning Service Provider, Flash to HTML5 Conversion, eLearning Content Development
https://www.swiftelearningservices.com/wp-content/uploads/2022/09/Swift-eLearning-Services-logo_220.png
0
0
Swift Elearning Services
https://www.swiftelearningservices.com/wp-content/uploads/2022/09/Swift-eLearning-Services-logo_220.png
Swift Elearning Services
2018-03-20 18:15:07
2021-07-12 19:59:52
Importance of e-governance and leveraging technology