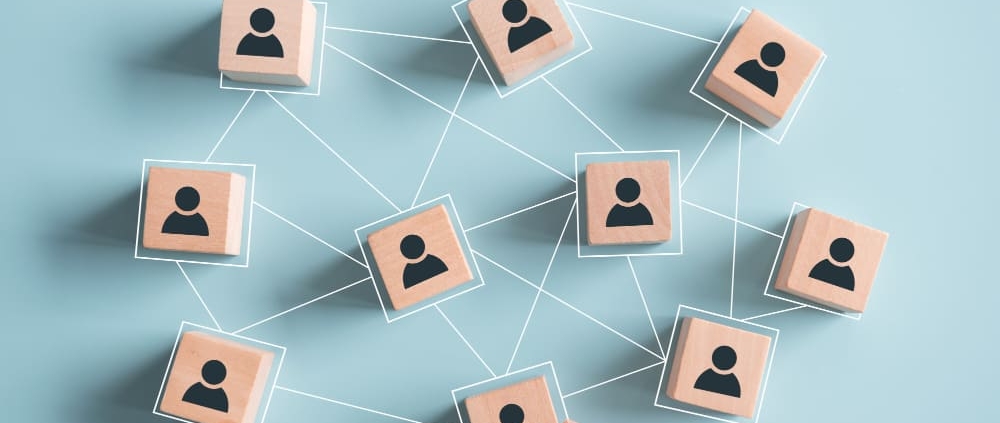 HRMS: Human Resource Management System – A Complete Guide
HRMS (Human Resource Management System) software plays a crucial role in maintaining a productive workplace with increased employee engagement and satisfaction. It is used by many companies to improve the executive experience by allowing HR managers to automate tedious operations and focus on more paperless processes, from attracting new applicants to keeping potential new recruits.
In this blog post, let us understand HRMS and its functions in building a successful workplace while maintaining growth and revenue.
What is HRMS?
HRMS (Human Resource Management System) is a type of software that organizations use to manage a variety of internal HR functions and processes.
It allows a company to have a complete understanding of its employees, from tracking and recruiting to payroll. It also helps HR professionals manage the modern workforce.
Because of the importance and manpower involved in these duties, many businesses are now using HRMS software to combine human resource management and information technology.
A human resource management system (HRMS) can be used for:
Employee recruitment
Payroll management
Leave approval
Succession planning
Attendance tracking
Career advancement
It is typically designed to boost a company's production and efficiency and encompasses all aspects of an HRIS (human resources information system).
What is HRIS, and How Do HRMS and HRIS Differ?
An HRIS (Human Resource Information System) is used to track numerical data as well as employee information such as schedules and Social Security numbers.
The terms HRMS and HRIS are sometimes used interchangeably, although an HRIS is actually a type of HRMS.
On one hand, HRIS is used to keep track of employee information such as schedules, tracking, reporting, administration, benefits, and so on. While HRMS combines IT and HR management technology to create and deliver a robust workplace environment.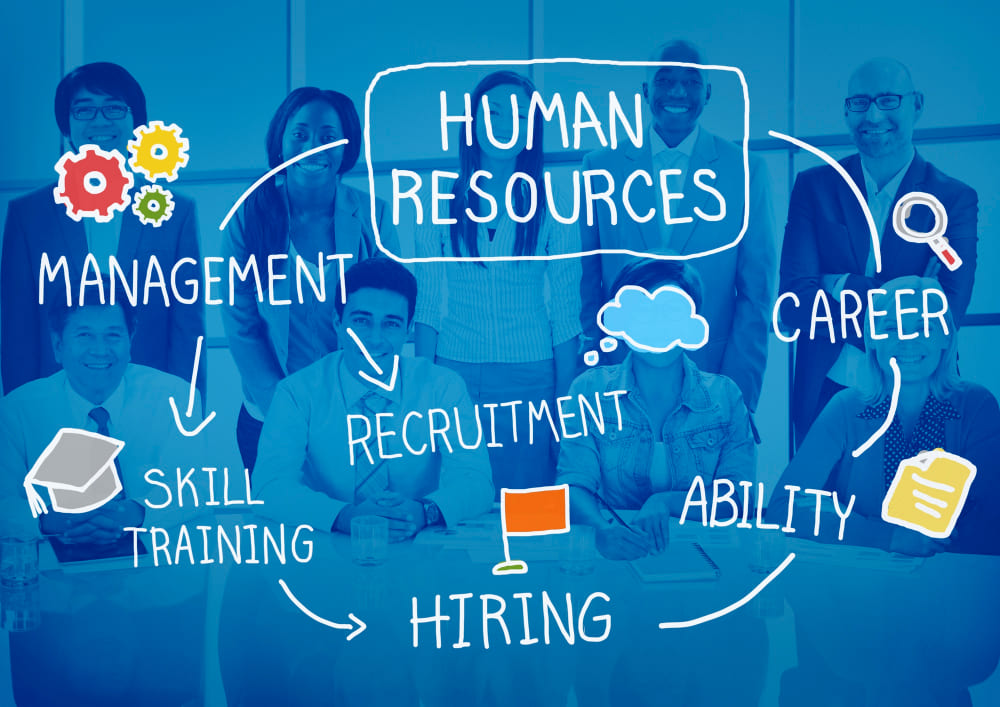 Functions of HRMS
HRMS is critical to the smooth operation of various HR functions, which include:
Employee data management
Payroll administration for employees
Recruitment management
Employee administration benefits
Contingent employee management
Easy tracking
Self-service for employees
Time management and attendance
Employee data management
An HR professional may easily handle employee information on the system with the help of HRMS. It minimises time-consuming employee record-keeping tasks such as job history, education qualifications, training certification, remuneration and benefits, and evidence of personal identification.
HRMS also aids in the speeding up of the documentation process for new hires, which is extremely beneficial throughout the hiring and onboarding processes.
Payroll administration for employees
HRMS can effectively manage all of the company's employees' payroll. Payroll administration is no longer restricted to the payment of wages. It covers a wide range of tasks that must be addressed as a part of employee pay administration.
HRMS can assist with important HR functions such as salary pay-outs, tax deductions, and leave encashment in a timely manner.
Recruitment management
It's crucial to find people with the correct balance of skills and abilities at the right moment. That's where HRMS software comes into play.
It is a simple, easy-to-use program that automates many areas of recruiting, such as sourcing, screening, verification, and on boarding, to drastically minimize human labour and time spent in hiring.
Employee administration benefits
HRMS aids in the efficient administration of the company's employee benefits program. By effectively managing overtime, workplace safety, bonuses, and insurance reimbursement with the help of HRMS, you can preserve the rights and benefits of your employees.
Employees and management can see the entitlement, allocation, and calculation of resources, thanks to HRMS. This aids in the resolution of numerous inconsistencies.
Contingent employee management
In every organization, managing contingent employees is essential because not every employee is full-time.
Because these employees are not always on the payroll and are usually not eligible for benefits and the HRMS does not fully manage these activities. However, the work they do is critical to the company's success, and it's important to keep track of how many contingent employees are on board at any given time as well as the total costs.
Easy tracking
Without any setup, an HRMS can generate a variety of predefined statutory and MIS reports right away. On the legislative front, reports such as the CLRA Report, the Shops and Establishment Act Report, and others can be acquired in their specific formats with little effort.
Furthermore, strong filters enable you to generate reports about the workforce on demand, usually at the request of senior management, based on a variety of parameters. As a result, HR dashboards provide a quick overview of essential data on a single screen.
Self-Service for employees
Employee Self Service refers to a central hub where employees can access a variety of information via HRMS.
Employee Self Service portals are included with modern HRMS, giving employees access to all of their own data. Such a comprehensive perspective of essential data, such as payroll, leave, and attendance, not only builds trust in the organisation, but also benefits employees on a number of levels. They can now view/download their pay stubs, leave updates, real-time attendance statistics, and tax liabilities for the month or year without having to contact HR.
Time management and attendance
Employee dedication is a critical component of the organization's success. Employee attendance and time management are also important factors in determining an employee's commitment to the organisation.
HRMS provides an effective Attendance Tracking System for the firm (ATS). This fantastic tool allows HR professionals or managers to keep track of an employee's attendance and leaves. It makes it easier for both parties to process requests.
Managers may instantly access the leaves database with the help of this integrated attendance system to identify an employee's total available leaves and approve or deny the request based on availability.
Key benefits of HRMS for various stakeholders
Department of Human Resources: HRMS allows HR professionals to automate the workflow steps and frees you up to concentrate on other jobs that demand more focus and interaction.
Organizations: Because all of the paperwork is taken care of, organizations will have more time to focus on candidate and staff engagement, allowing them to scale up more quickly. This will improve organizational productivity and generate growth revenue.
Employees: Employees can use the 'Employee Self-Service' site to get notifications and edit their profiles, which helps to reduce misconceptions and promote better engagement and satisfaction levels.
Conclusion
A cloud HRMS is the new automation paradigm in the HR business that is cost-effective and simple to implement. Such technology not only boosts your company's efficiency and productivity, but also provides the groundwork for organizational change.
HRMS (Human Resource Management System) Related FAQ
Why are companies moving to a cloud-based HRMS?
There are many reasons why organizations are preferring cloud HRMS. Some of it includes:
Adaptable and extensible platform
Global Capabilities and Reach
Data security and privacy
Complete human capital management
https://www.swiftelearningservices.com/wp-content/uploads/2022/09/HRMS-Human-Resource-Management-System-A-Complete-Guide.jpg
668
1000
Swift Elearning Services
https://www.swiftelearningservices.com/wp-content/uploads/2022/09/Swift-eLearning-Services-logo_220.png
Swift Elearning Services
2022-01-19 15:50:00
2022-09-19 15:51:27
HRMS: Human Resource Management System – A Complete Guide