How to Edit Your Vyond Videos Faster With the New Timeline Features
Click or tap on the play button below to watch the video for easier understanding.
In the fast-paced world of eLearning development, efficiency and speed in video editing are essential. Vyond, a renowned platform for crafting custom eLearning content, has recently introduced a game-changing update to its timeline features.
Vyond's latest timeline update significantly expedites and simplifies the editing process for custom eLearning videos. You can now directly preview audio from the timeline, enabling swift alignment of actions and effects with your audio.
Moreover, actions and effects are no longer constrained by scene length, facilitating rapid adjustments right on the timeline. Additionally, you have the ability to select multiple elements and move them collectively, streamlining custom eLearning content creation.
This blog post will guide you through the steps to utilise Vyond's latest timeline features.
Step 1: 
Open the Vyond video source file and right-click on the audio file in the timeline.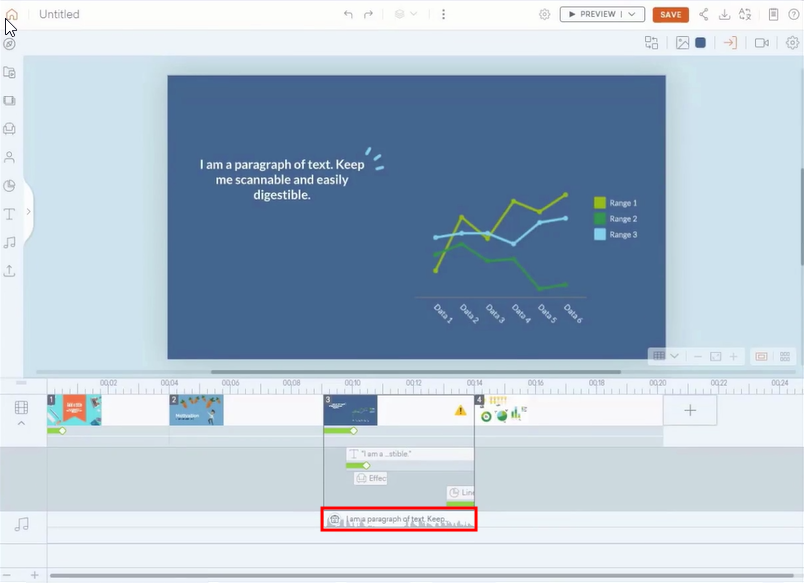 Step 2: 
Select 'Play from 11.646s (timeline seconds)' from the list of options.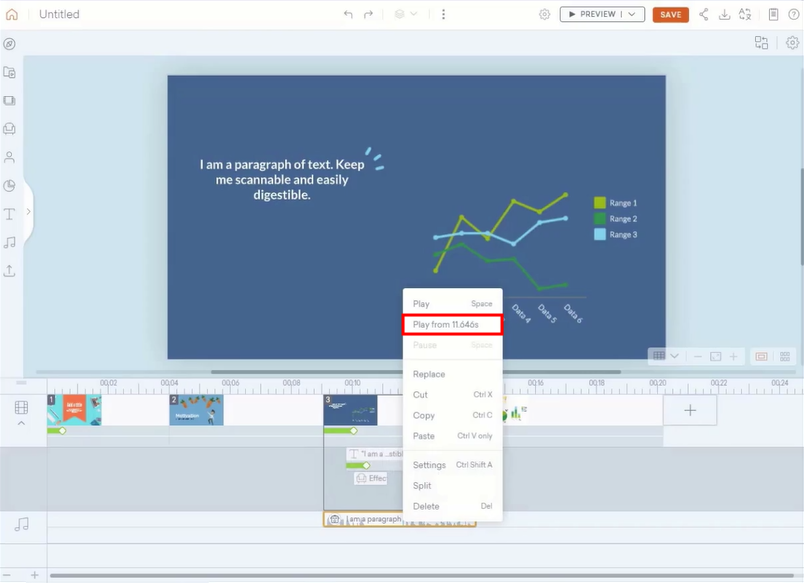 Step 3: 
You can see the player header move to the selected timeline, allowing you to adjust the elements on the timeline as needed.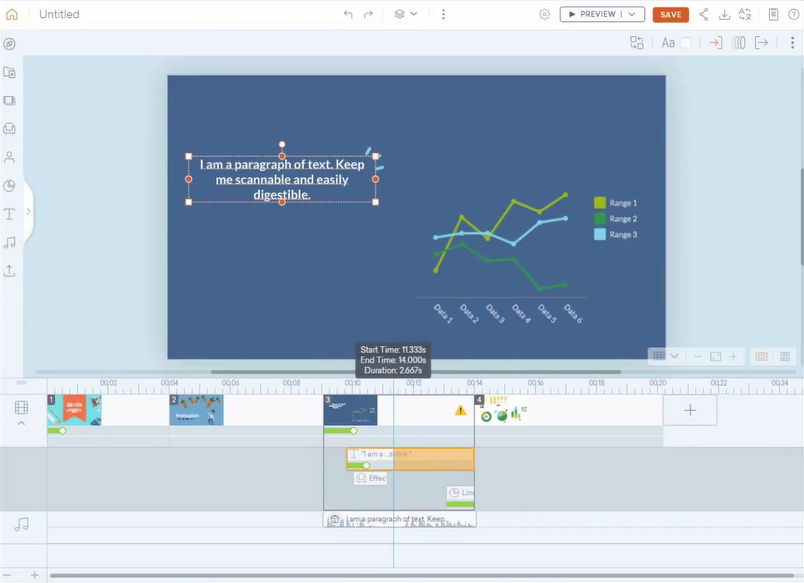 Step 4: 
You can adjust the timeline for the elements with a single click. Select the element from the timeline, click on the settings icon in the top right corner, and choose the 'AUTO FIT' option.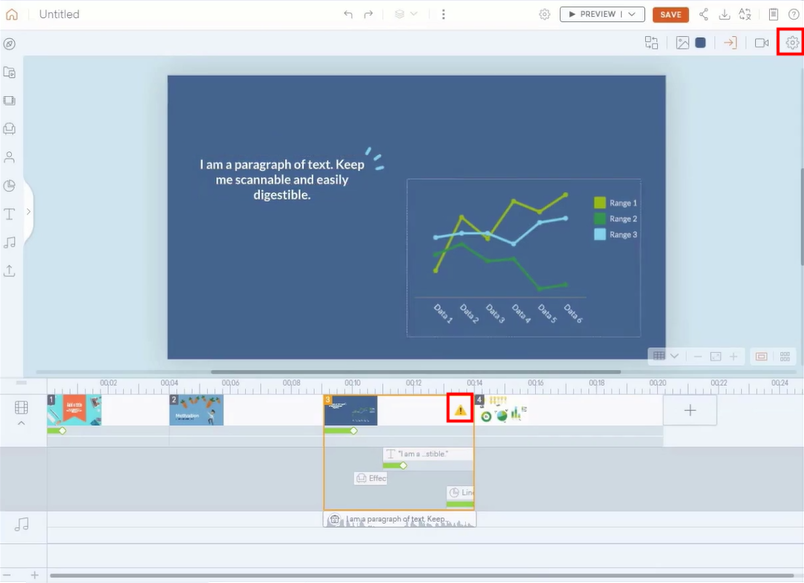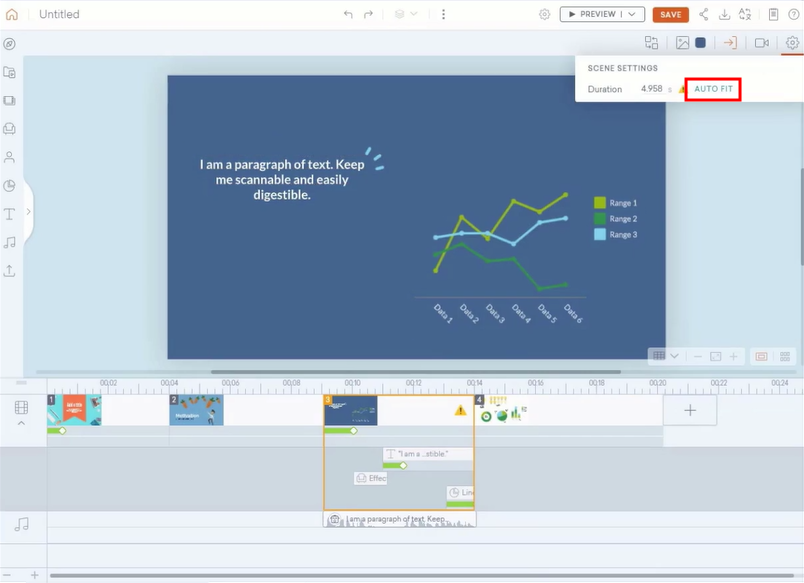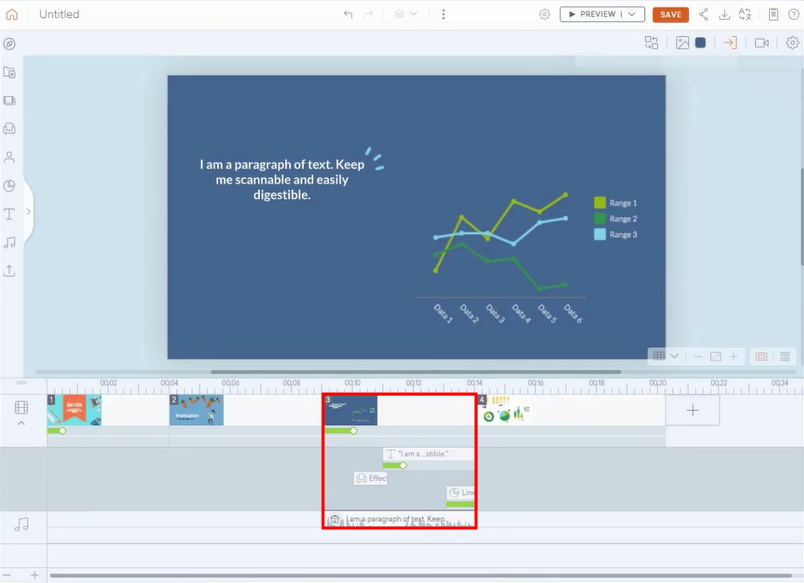 Step 5: 
Another new feature allows you to select multiple elements from the timeline and move them as needed.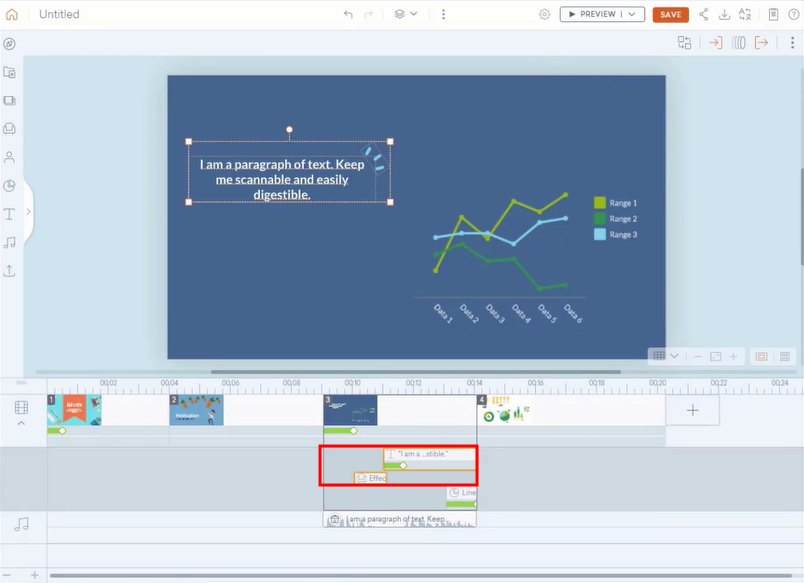 Conclusion:
In conclusion, Vyond's latest timeline update is a game-changer for eLearning developers and custom eLearning content creators. These new features – including seamless audio preview, unrestricted actions/effects, and batch element movement – empower you to edit your Vyond videos with unprecedented speed and precision.
By embracing these enhancements, you can elevate the quality of your custom eLearning content while reducing the time and effort needed for video editing. In the fast-paced world of eLearning development, Vyond's powerful timeline features give you the edge you need to create engaging, impactful, and efficient custom eLearning content. Your eLearning projects are about to reach new heights of creativity and efficiency!