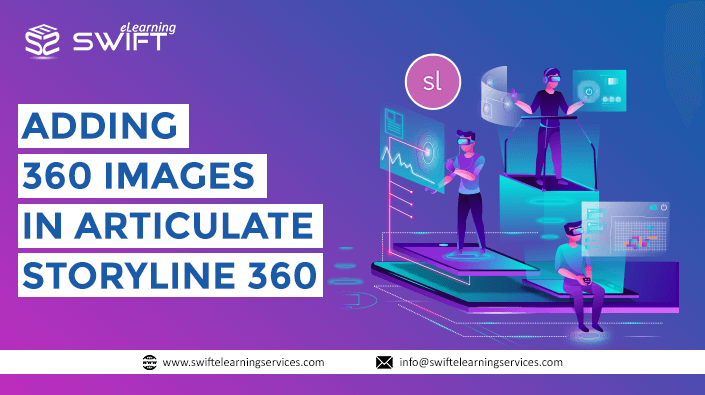 How to Add 360 Image in Articulate Storyline 360
Articulate Storyline 360 has added a new feature known as 360° images [Beta] which allow the eLearning developers to add 360° images in Storyline. With this feature learner can navigate through the image in all the directions and explore by clicking markers and hotspots. We can also customize the markers, add audio or video in the pop up of marker or hotspot.
Steps to add 360° images in Articulate Storyline 360
Step 1: Click on Insert and select 360° Image [Beta] option and select the image.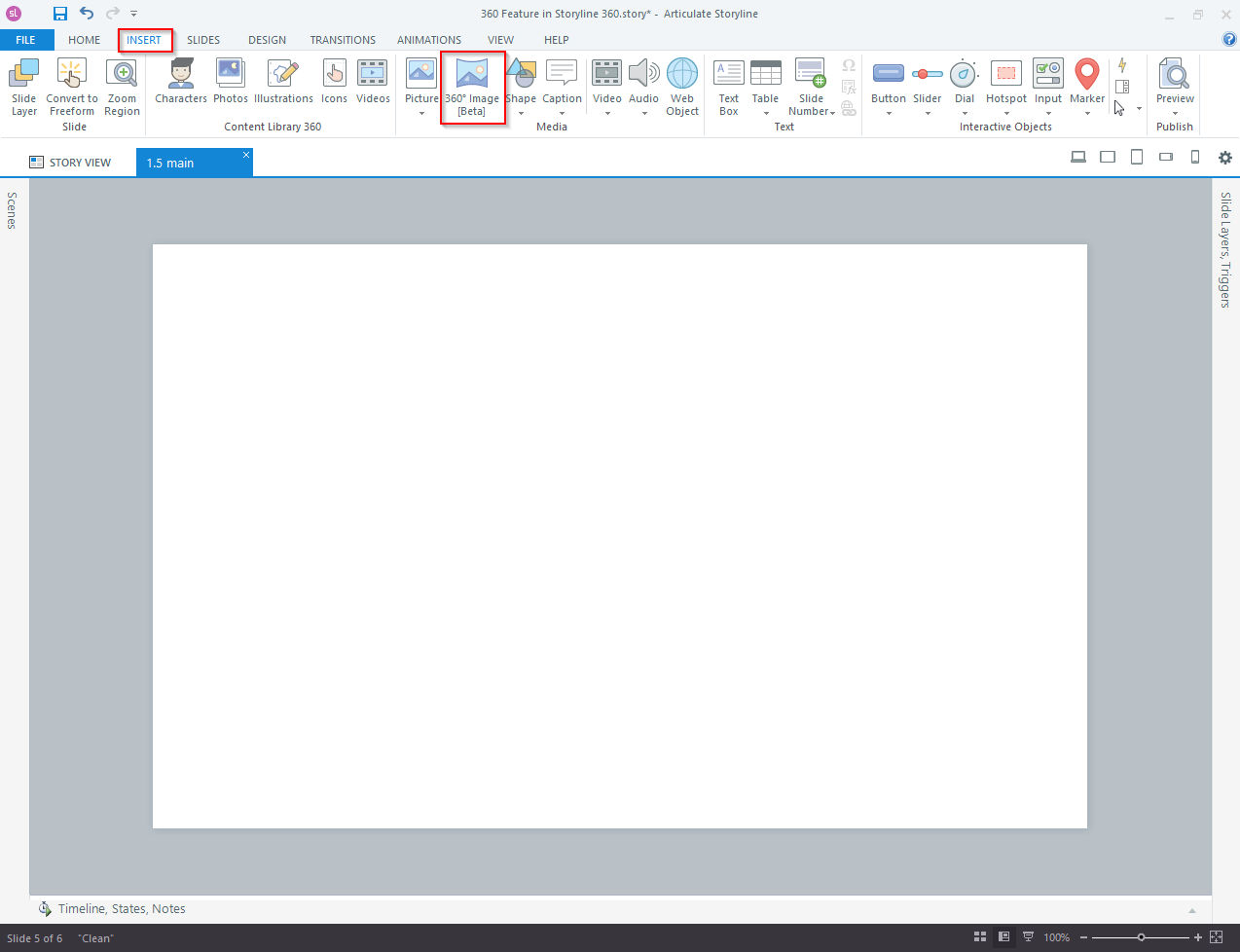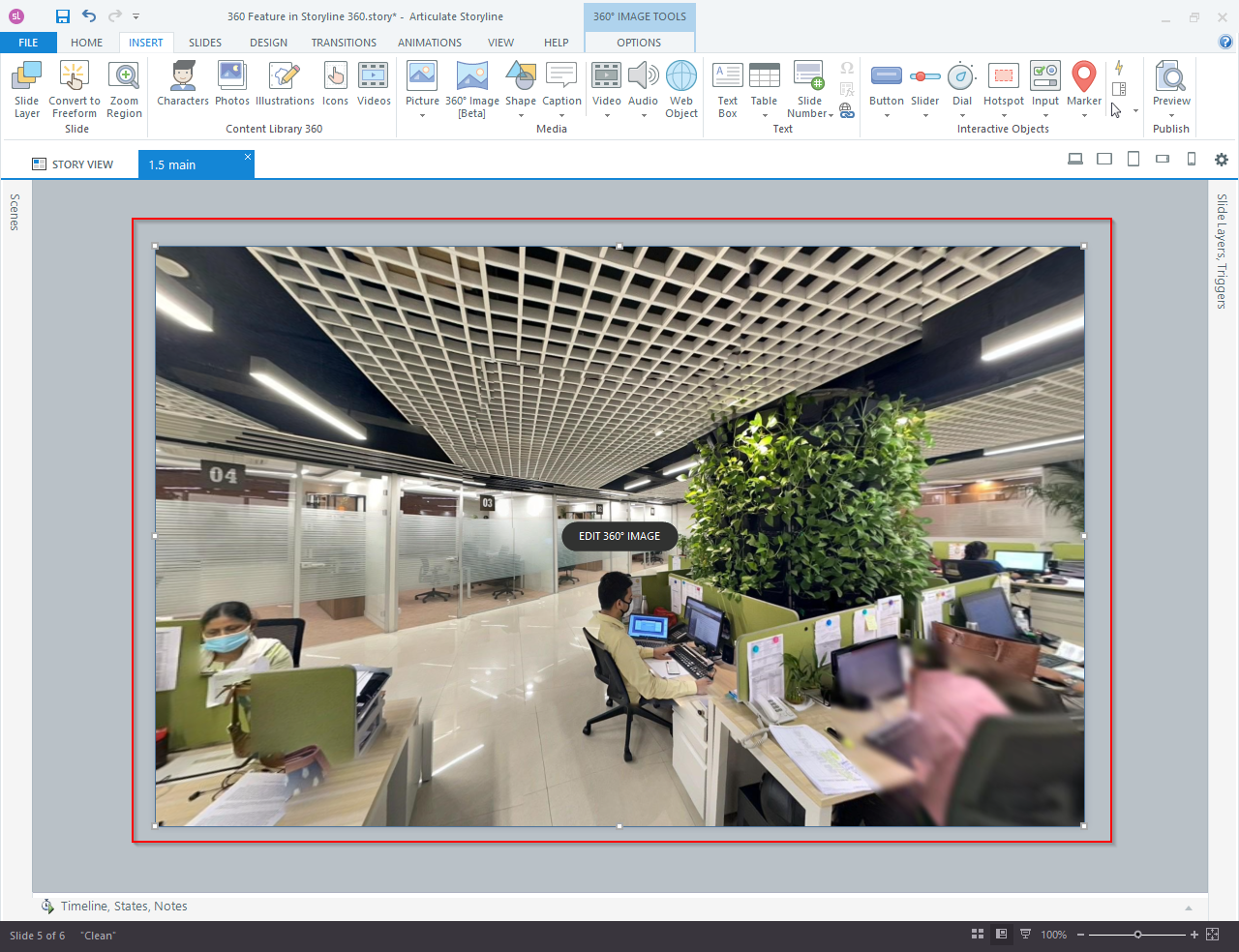 Steps To Add and Edit Markers and Hotspot
Step 2: For adding a marker, click on the EDIT 360° IMAGE button on the image.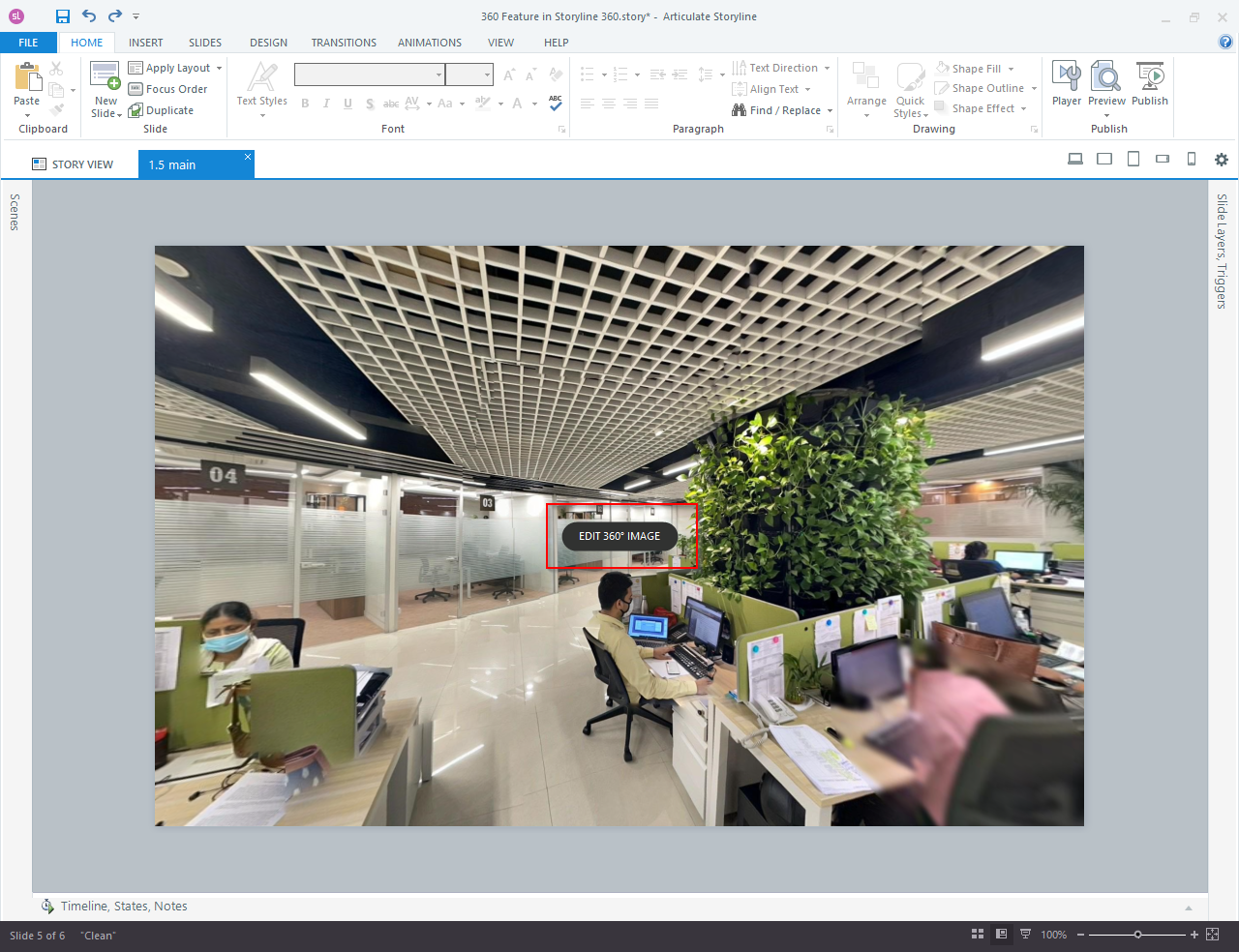 Step 3: You will see three options.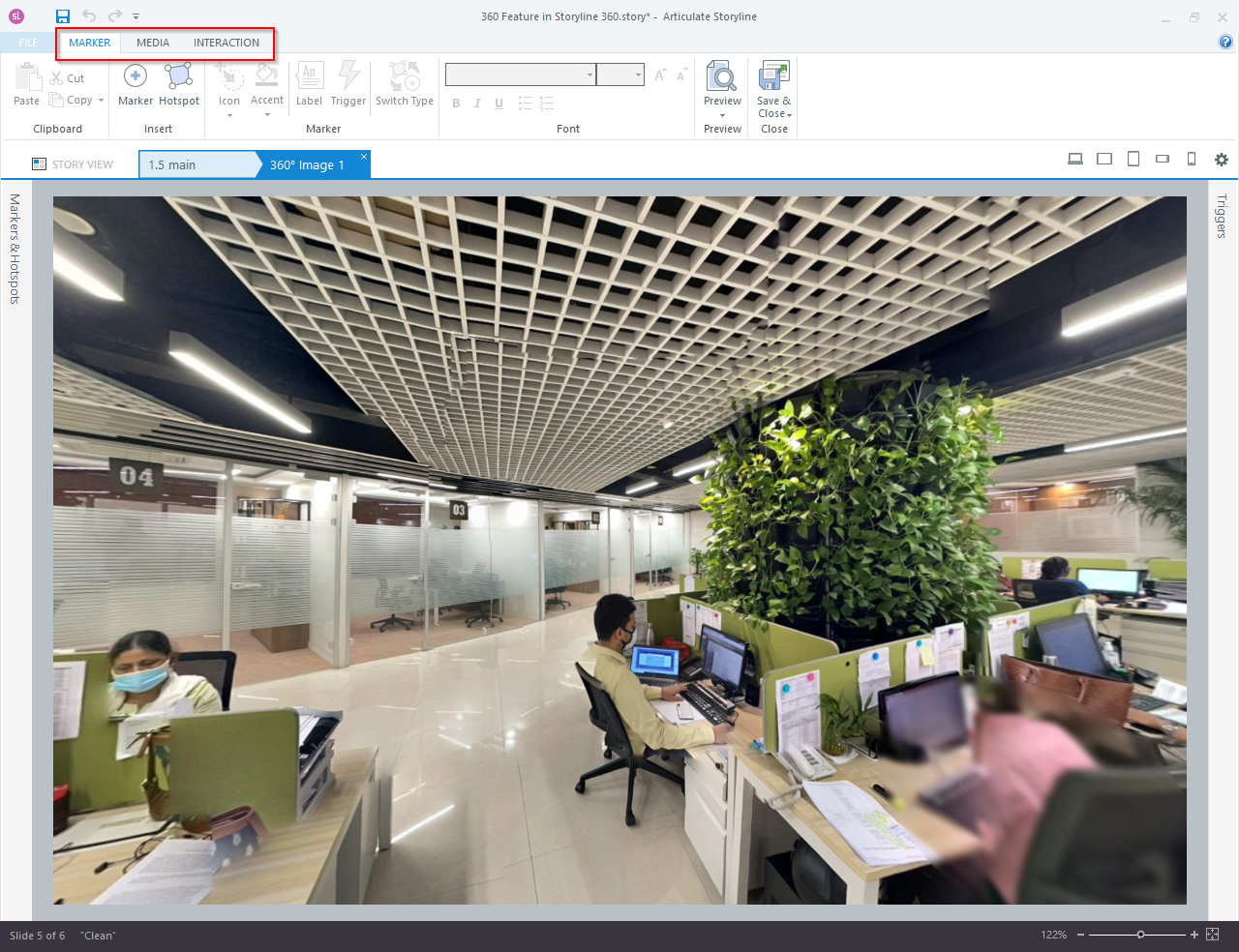 Step 4: Select the marker or hotspot and click on the area where you want to add the marker or hotspot.
Step 5: You can add the title and body text in the placeholders.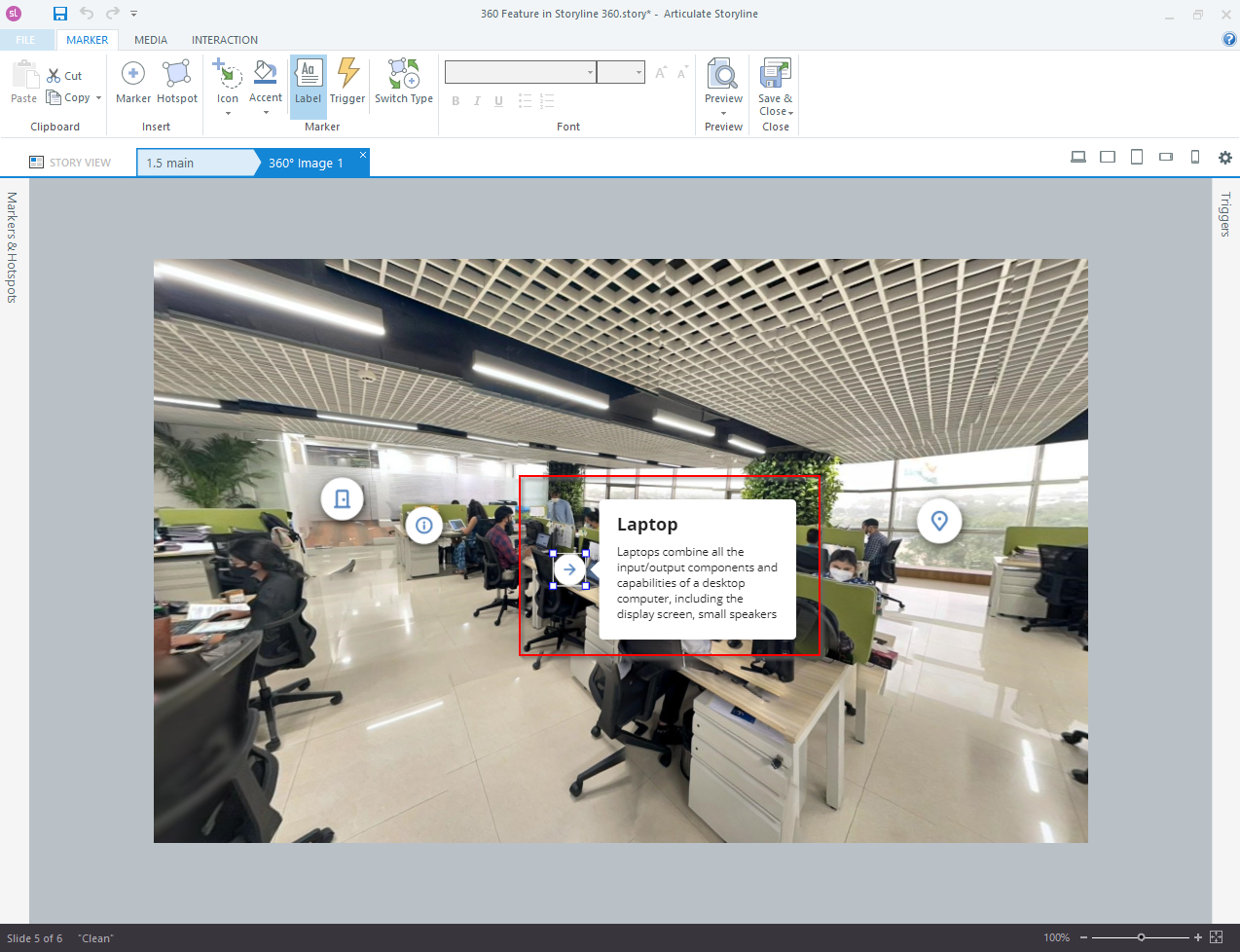 You can change the icon of the marker from MARKER > Icon.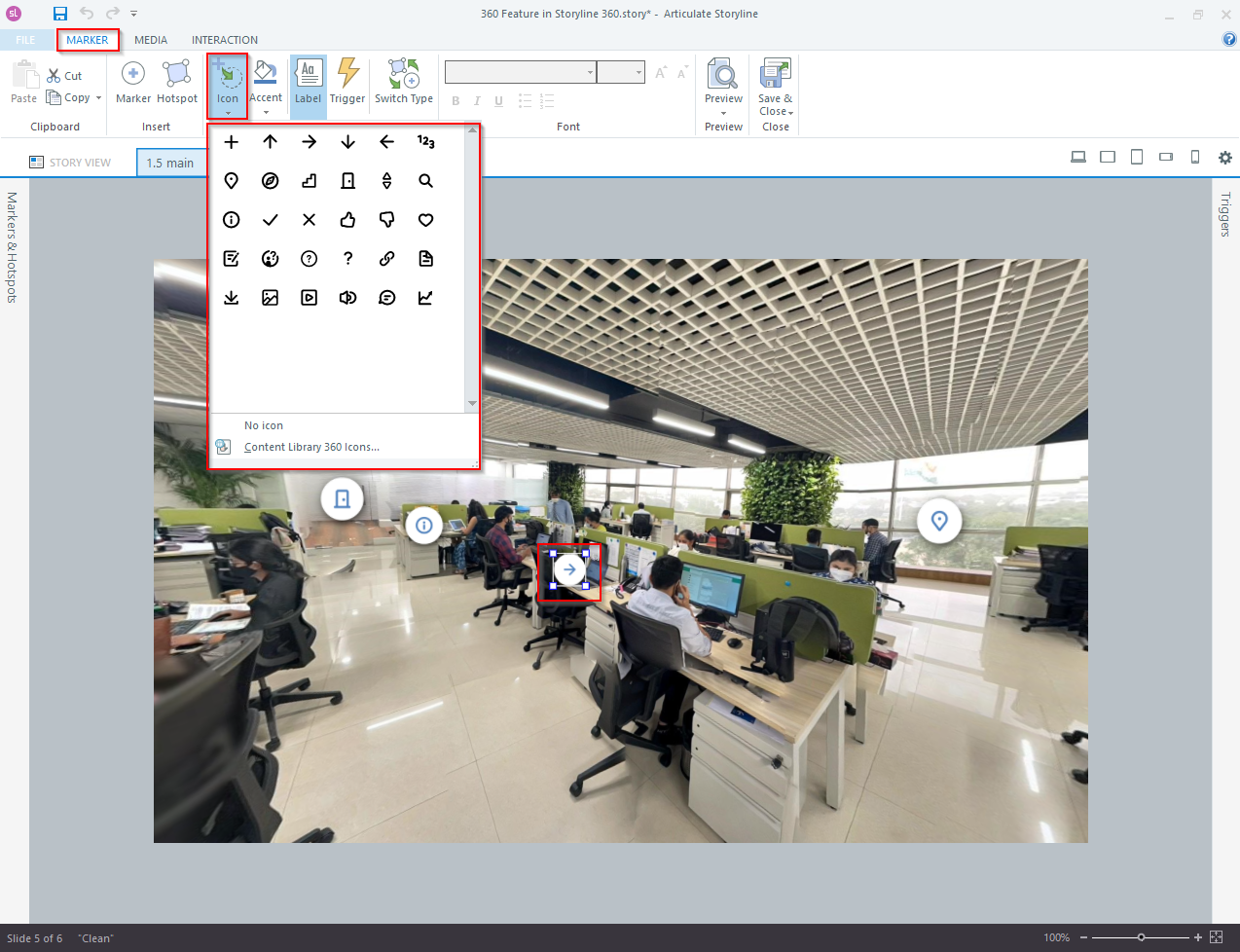 To change the colour of the icon, click the "accent" option and select the colour.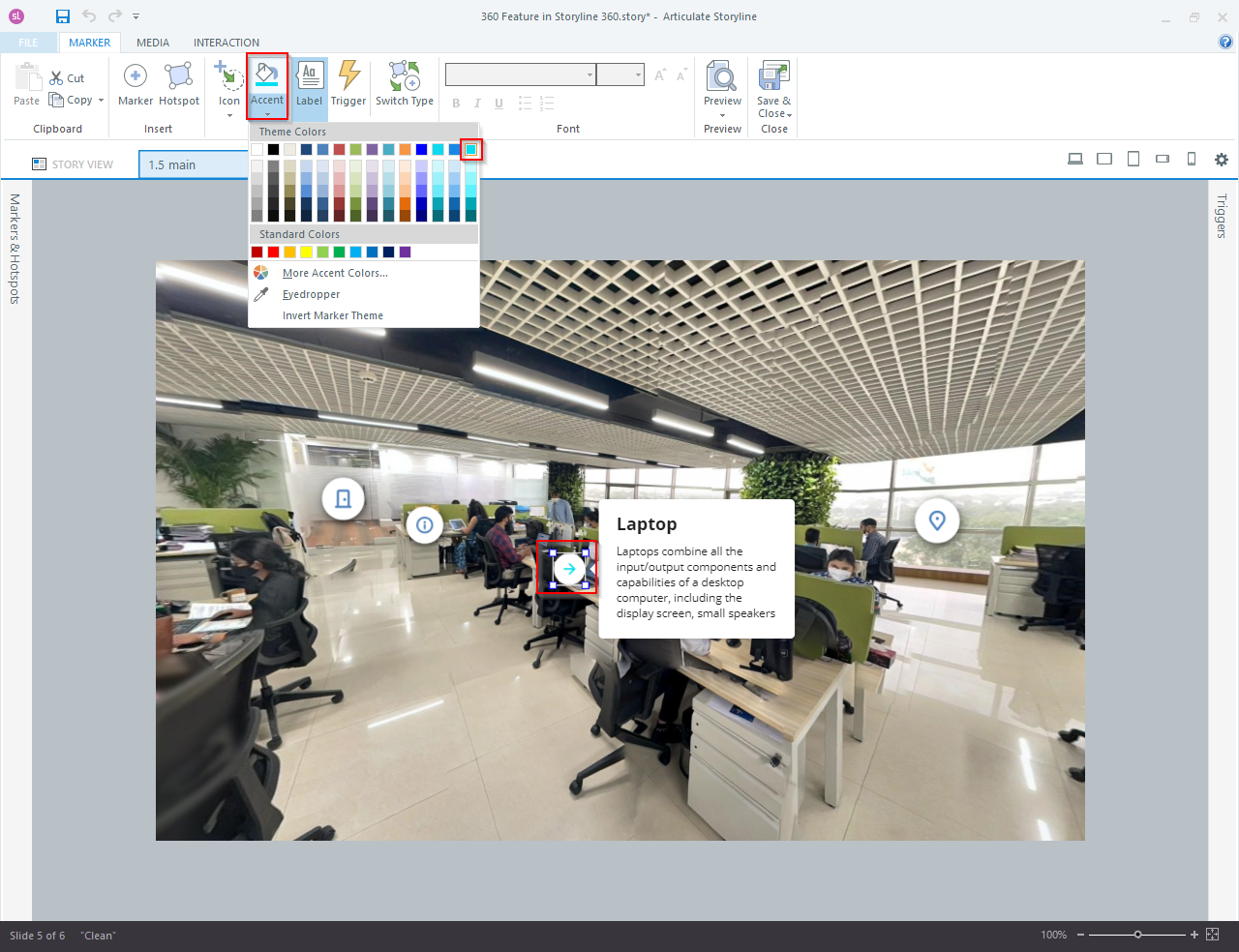 Steps to Add Audio, video, and image in the popup.
Step 6: Select the popup where you want to add the audio, video, or image.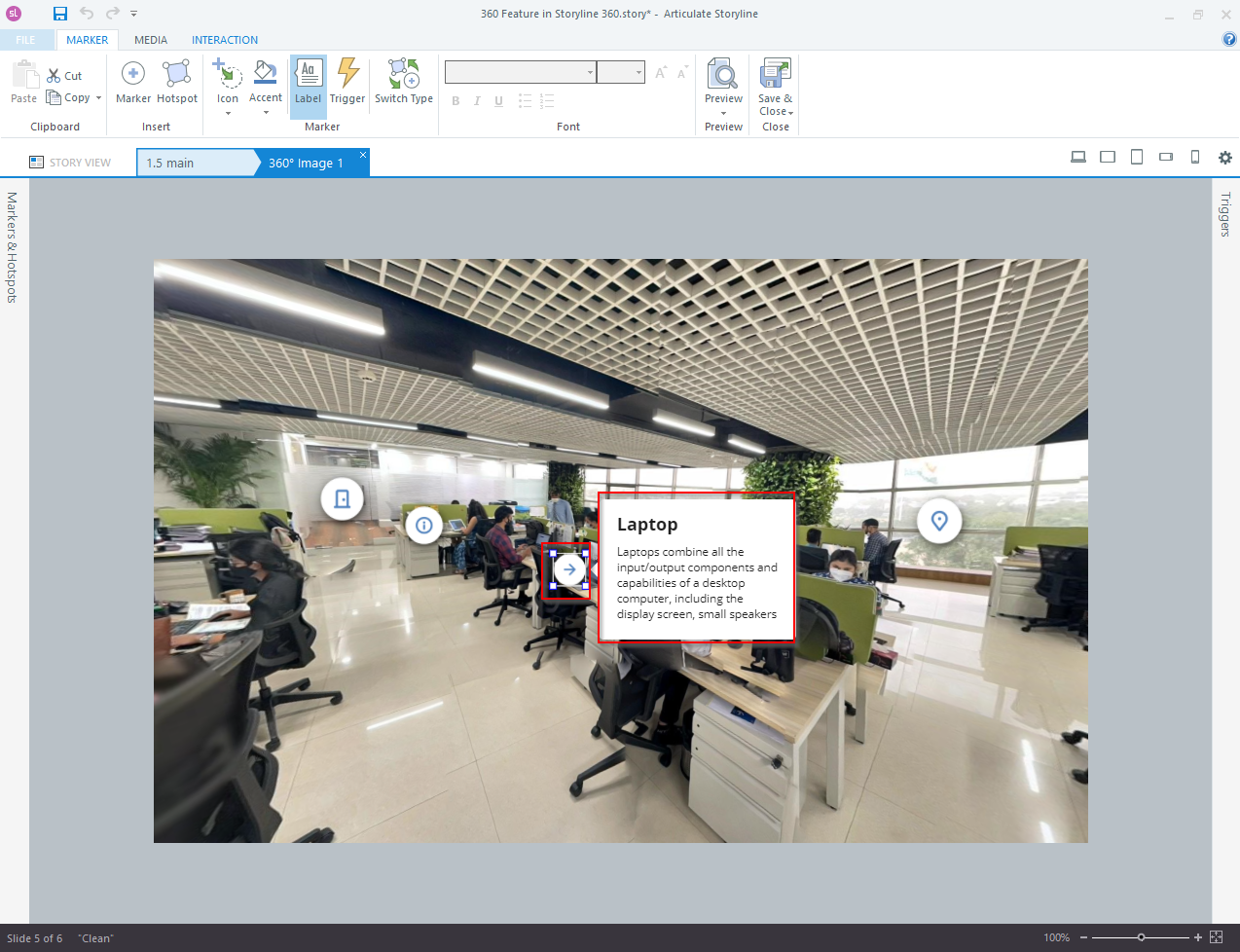 Step 7: Click on the media option from the top bar.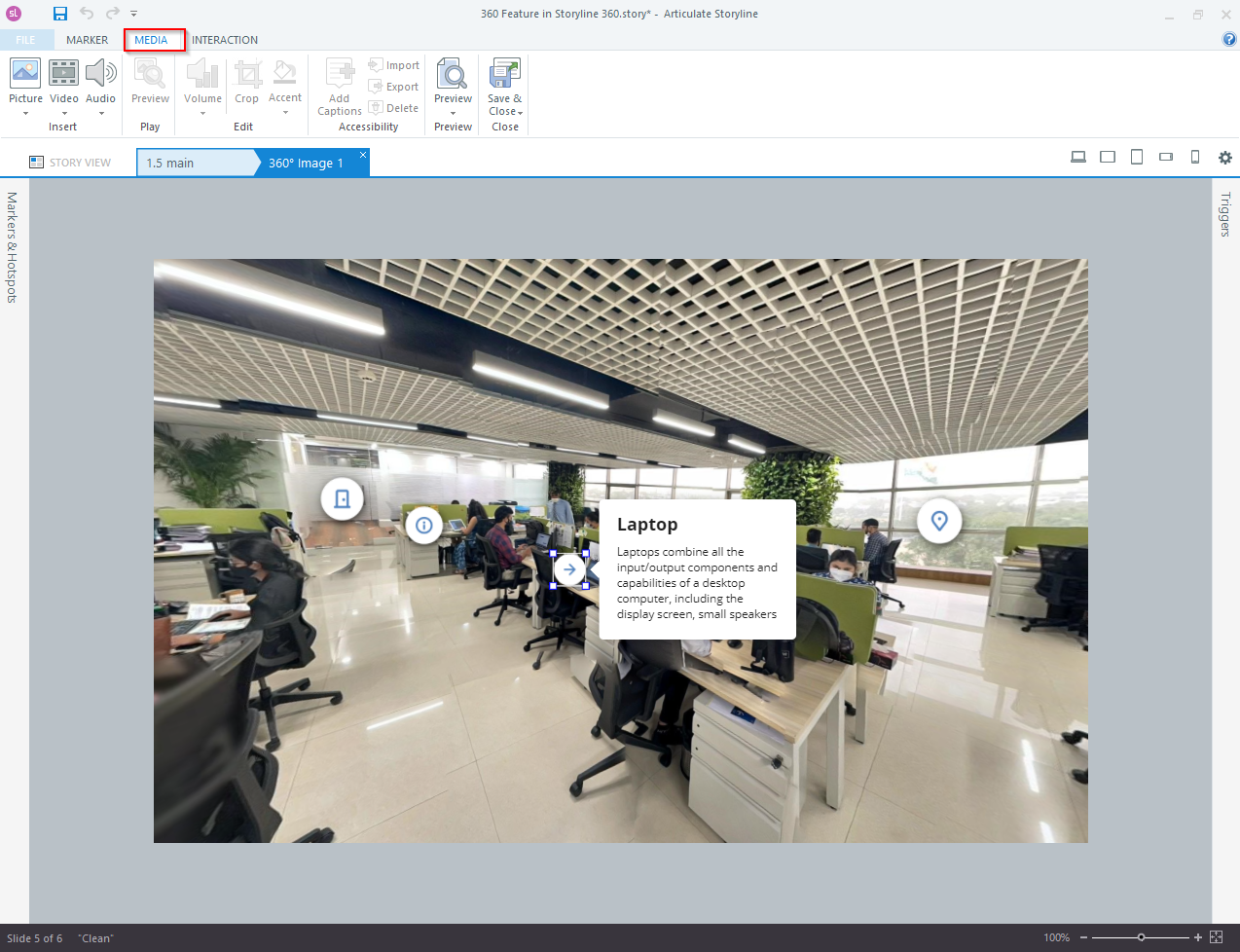 Step 8: Here you will see the picture video and audio button. Select the popup and add one element.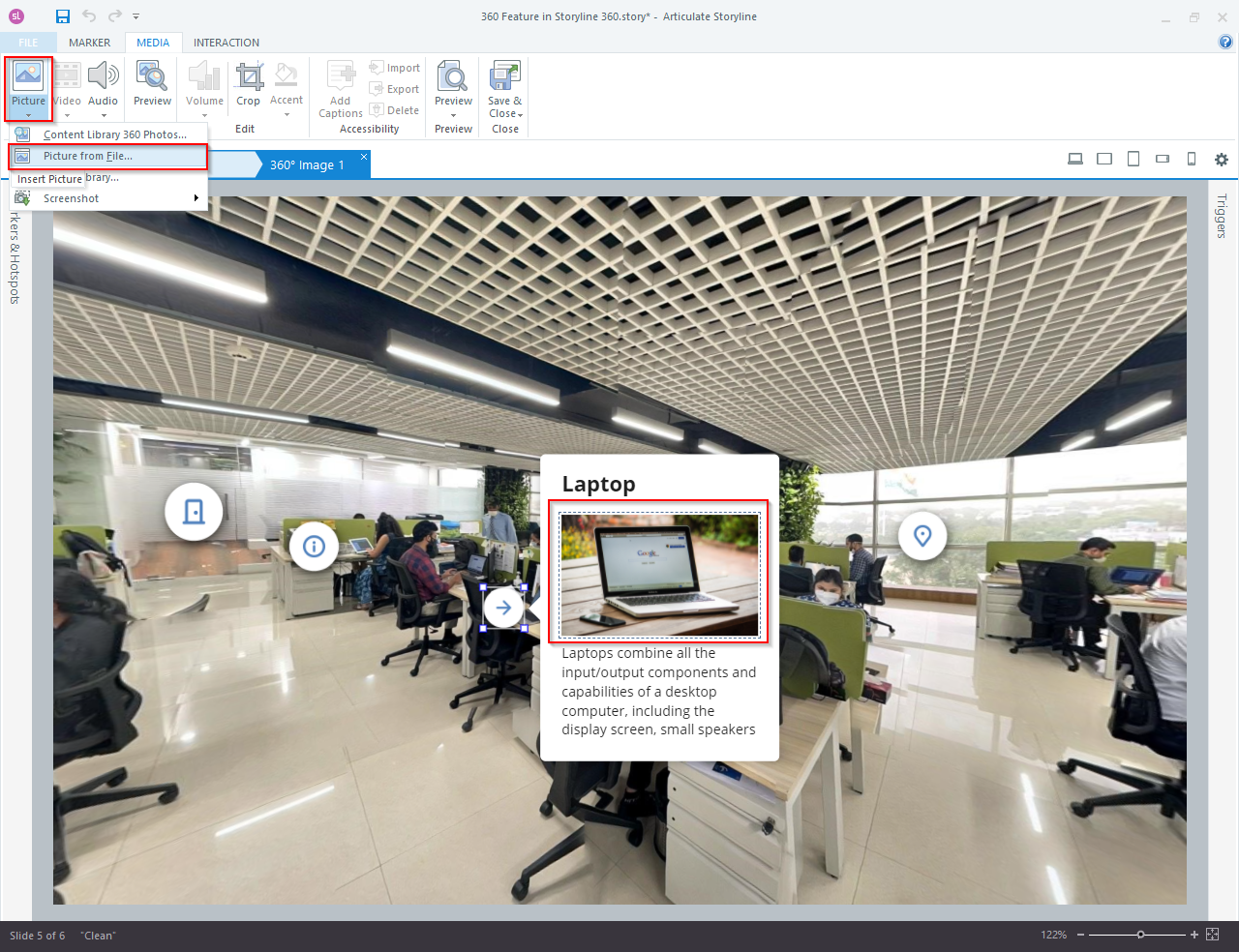 As we have inserted an image in this example, video option is disabled.
To add audio, go to MEDIA > Audio.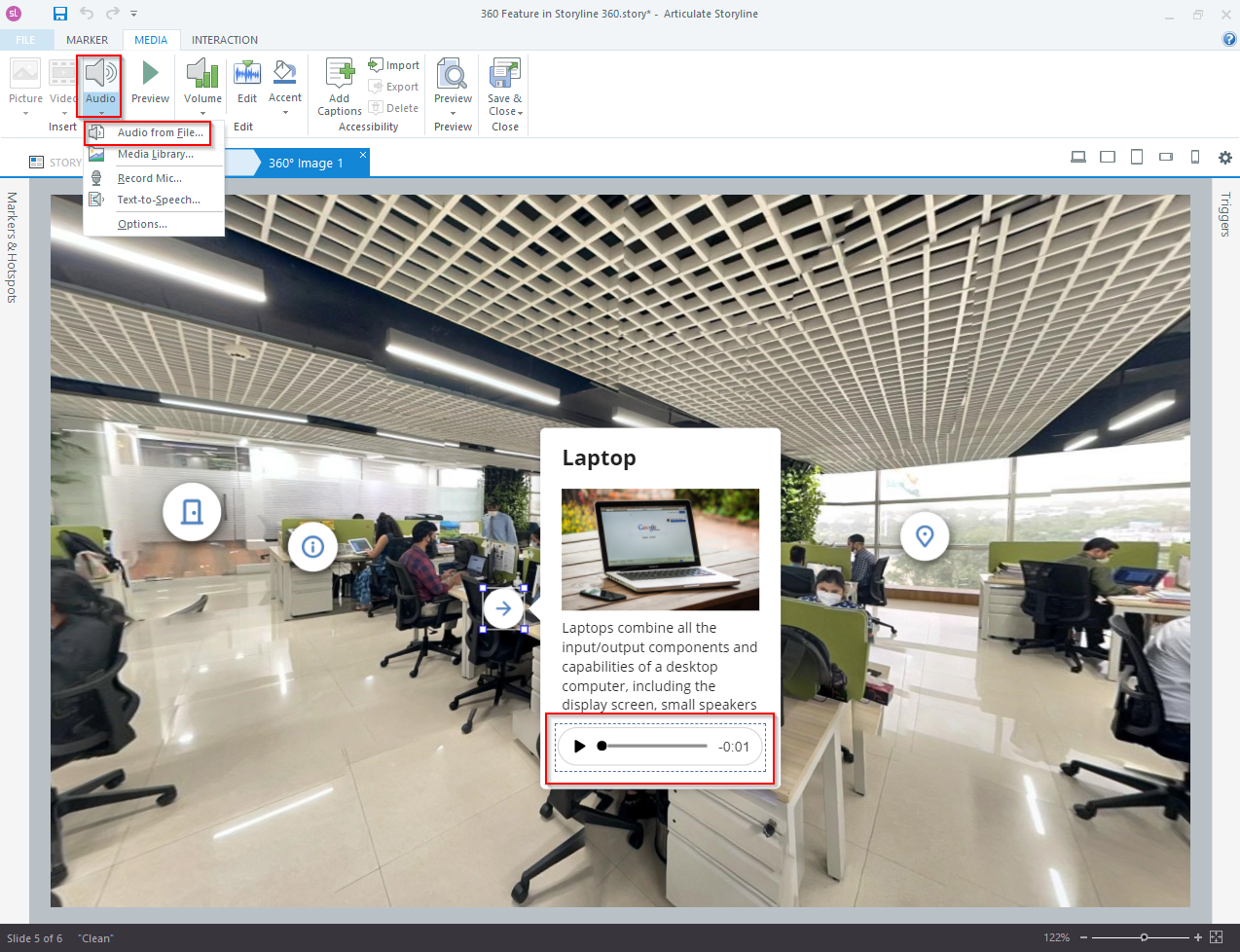 Step 9: For changing the audio button colour, click on Accent from the media option and select colour.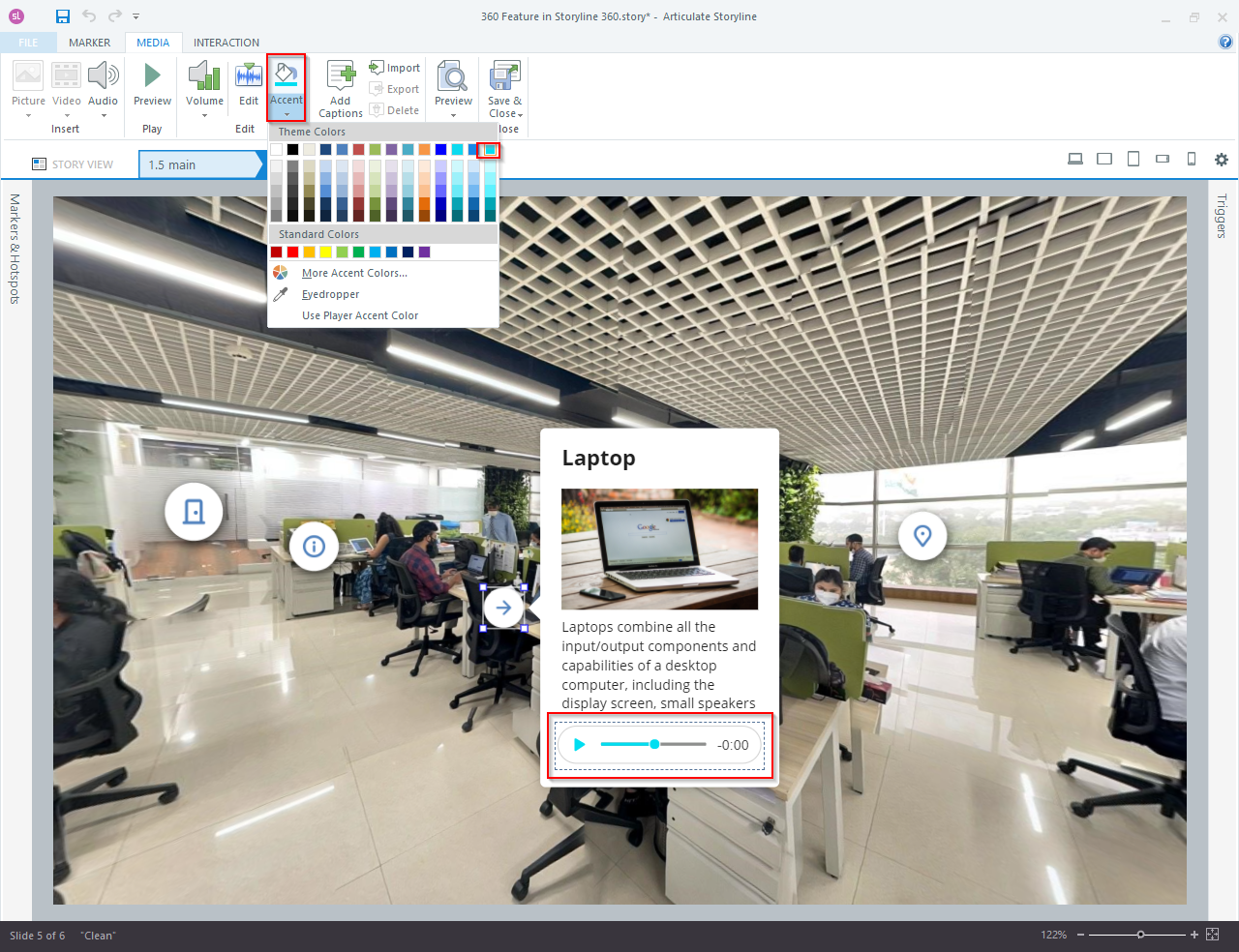 Steps to change the style and effects of the marker and popup.
Step 10: Click on interaction tab and select "Theme".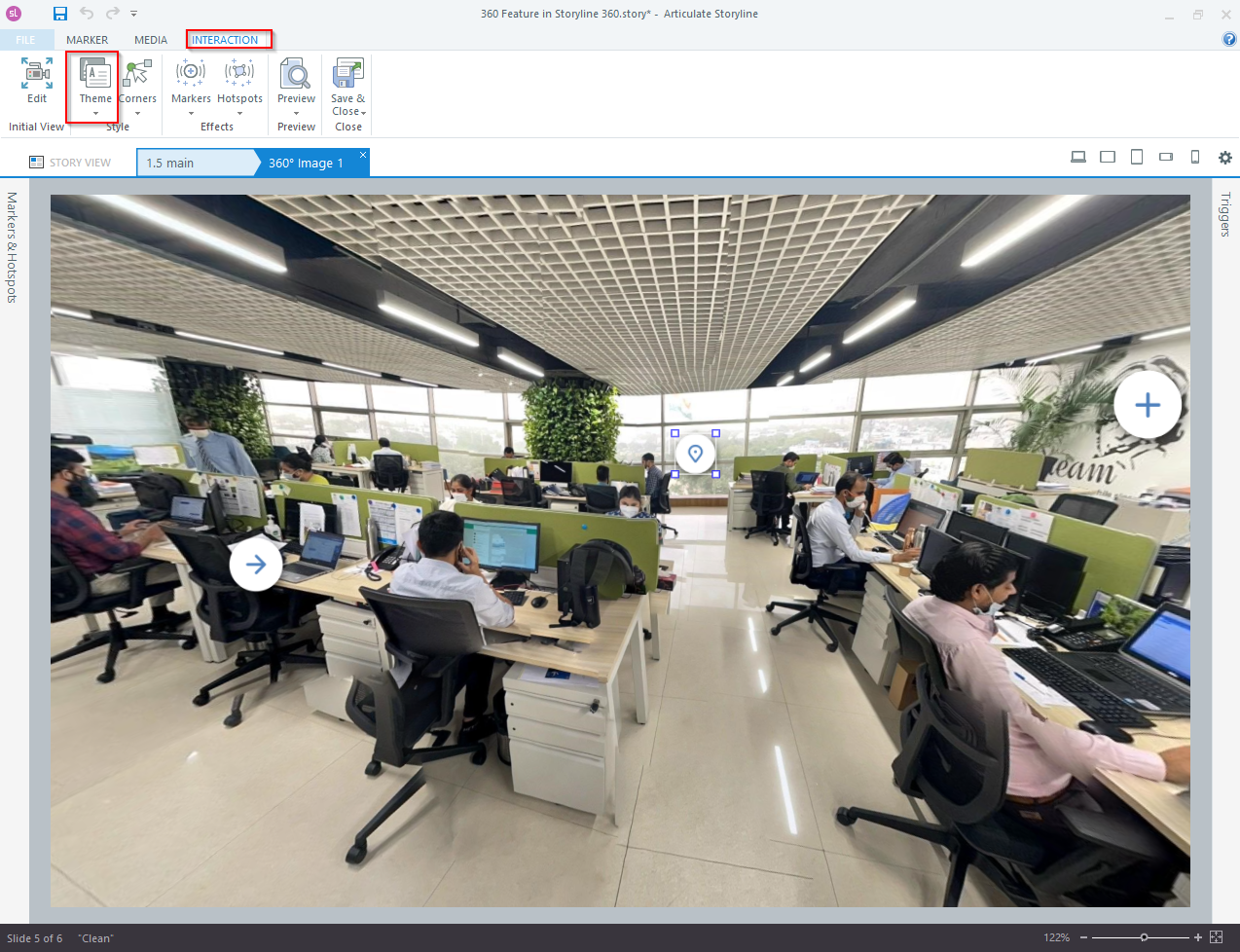 Step 11: Select the theme you want. This helps in customising the marker icons, markers, hotspot labels and progress indicator.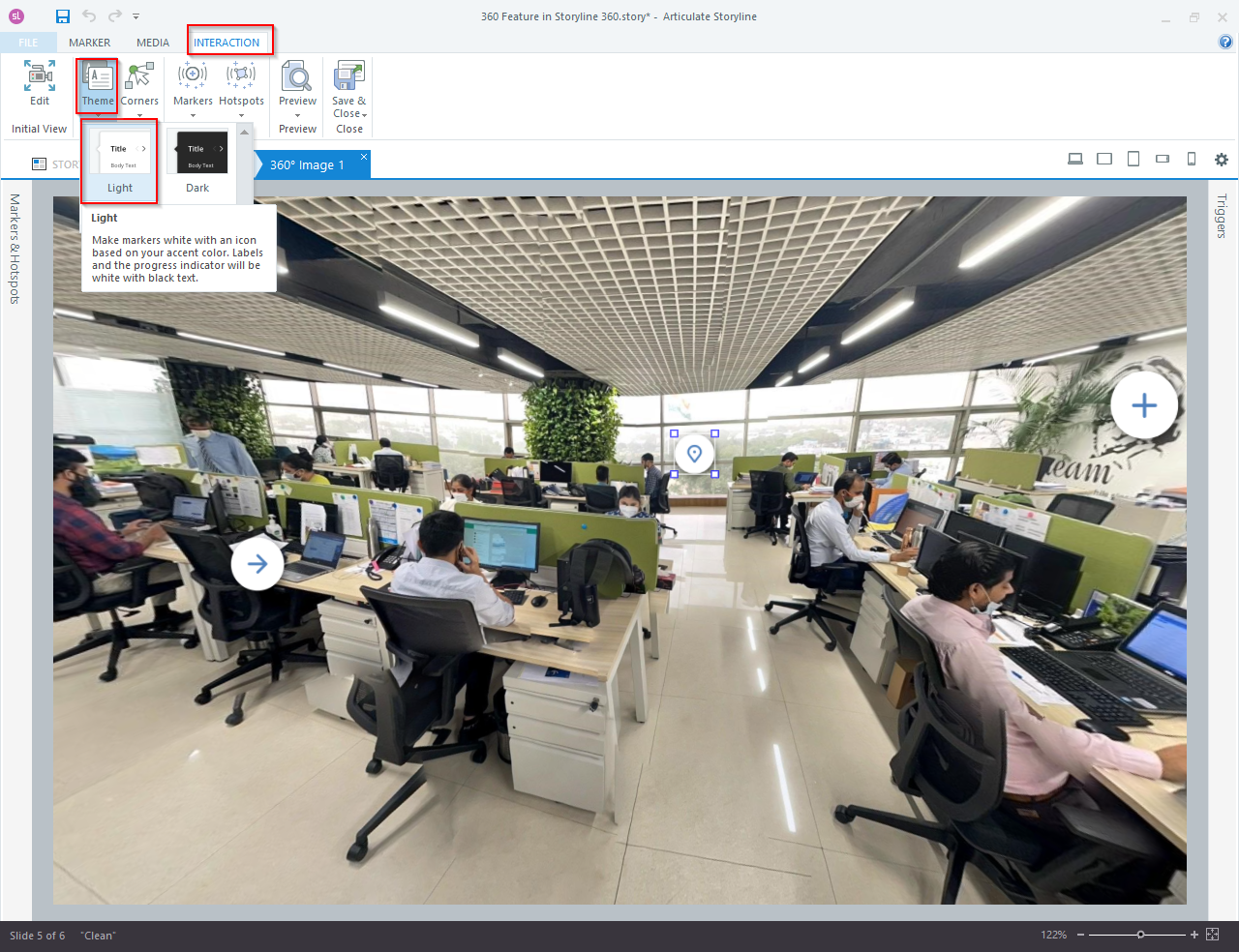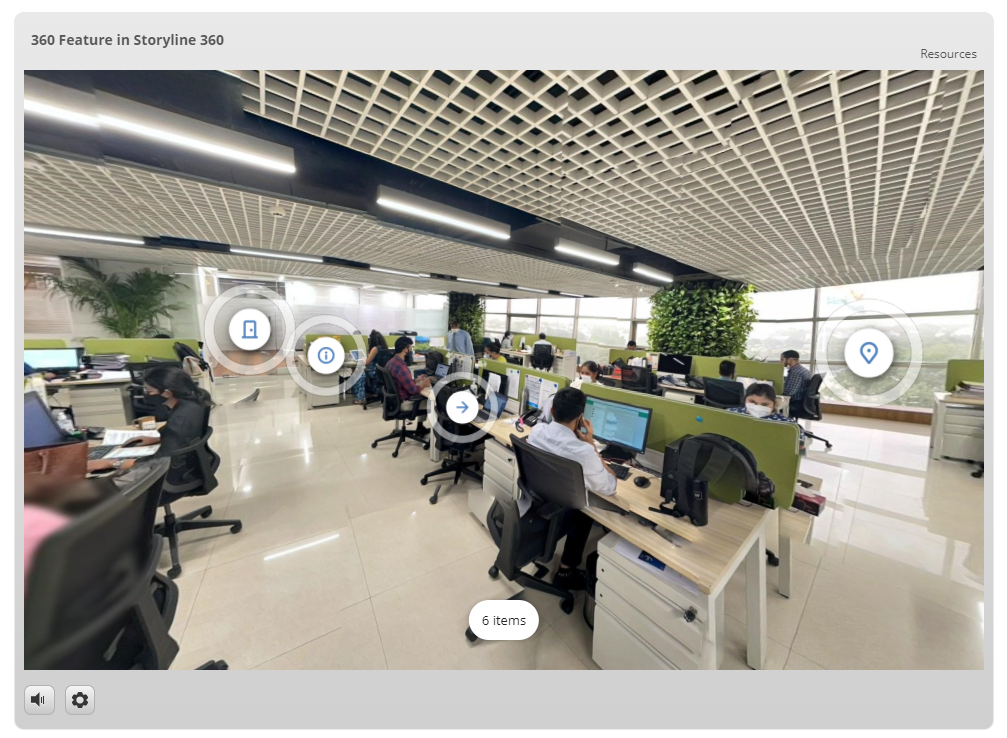 Select Dark theme to see the difference.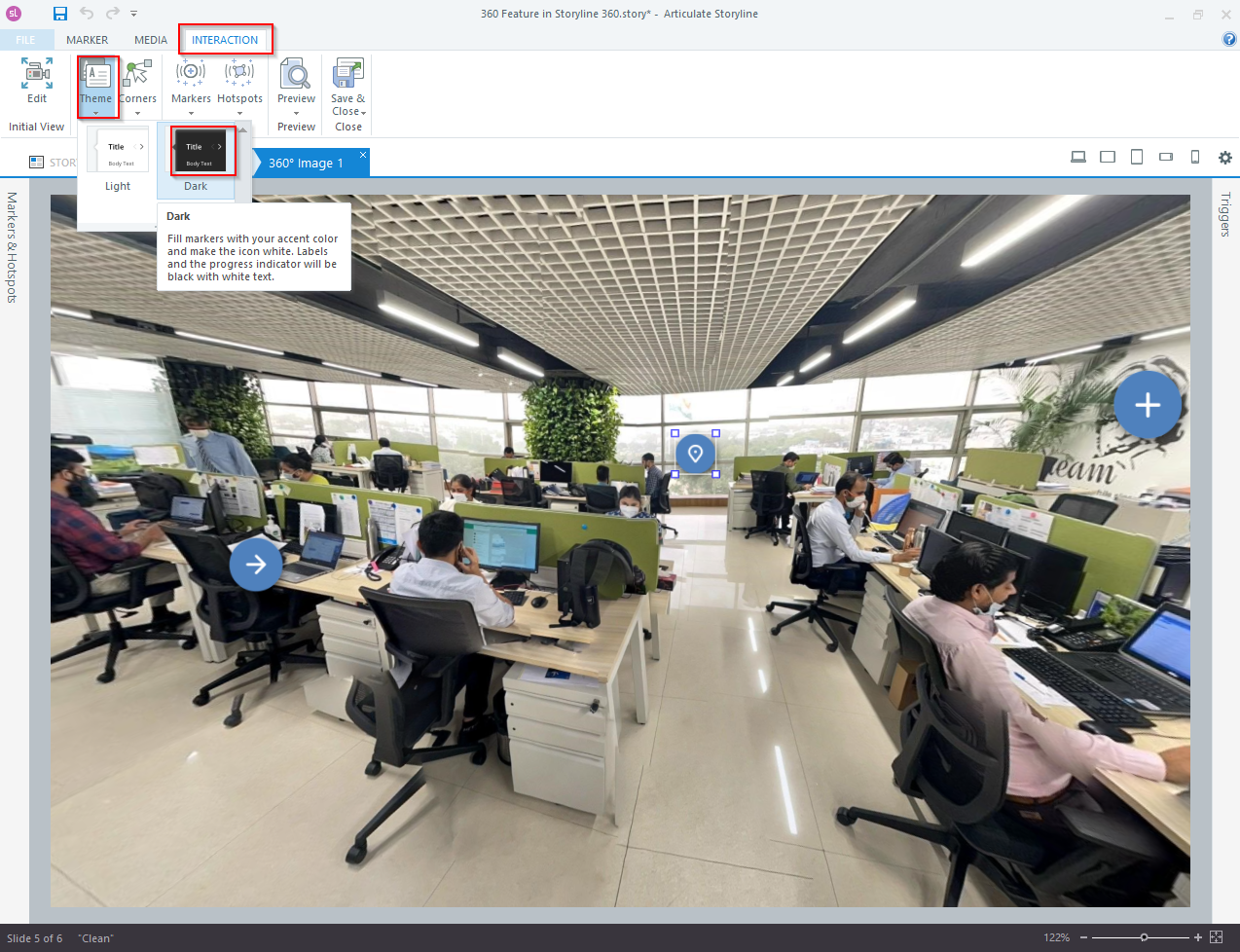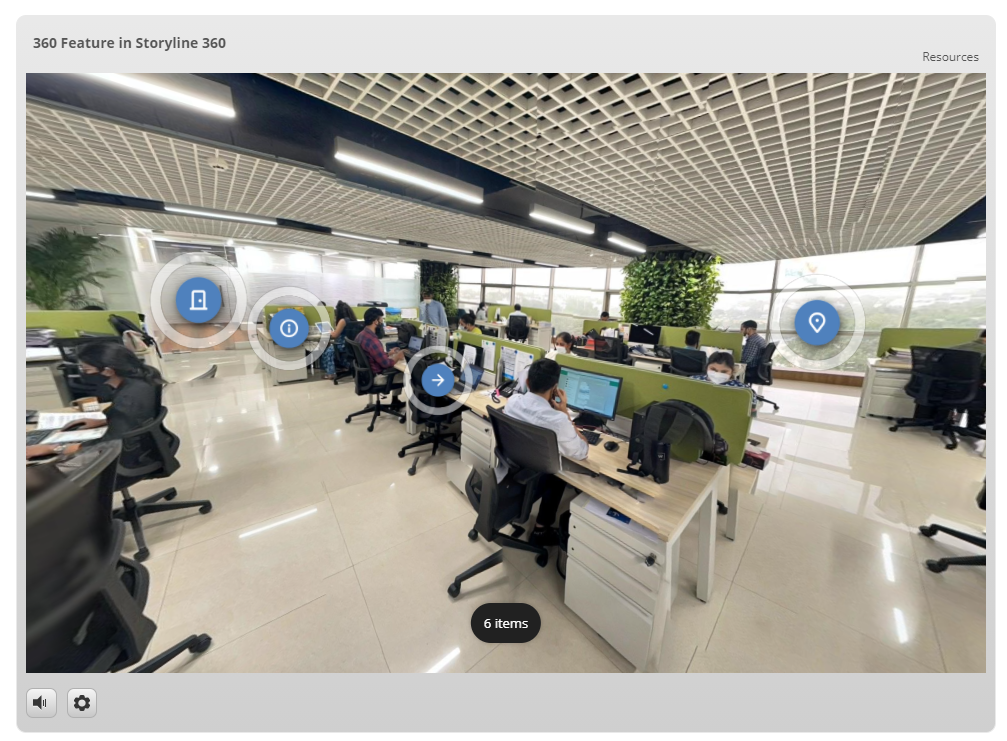 Step 12: For changing the corners of the popup, click the corners option and select the shape you want.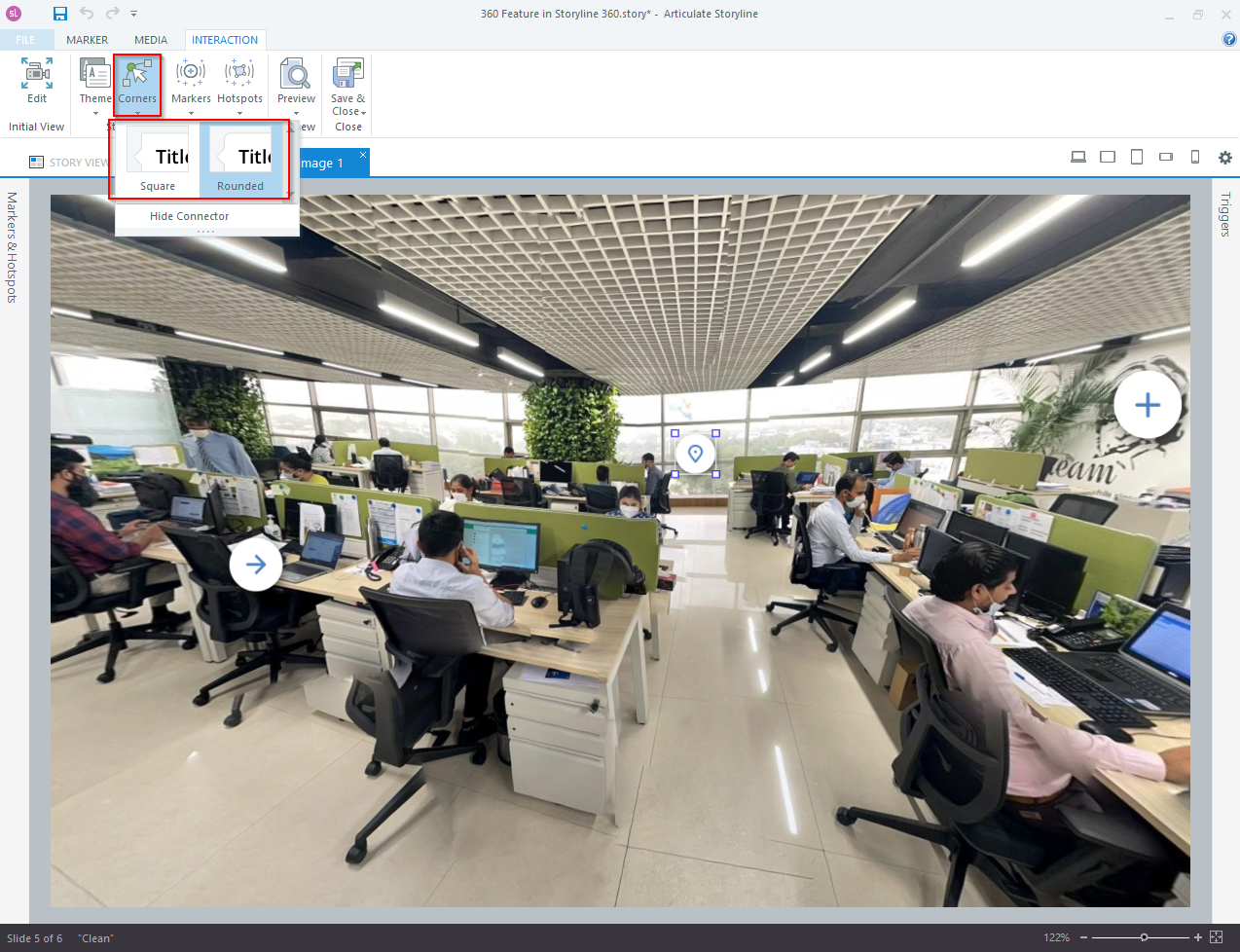 Step 13: Save changes and preview.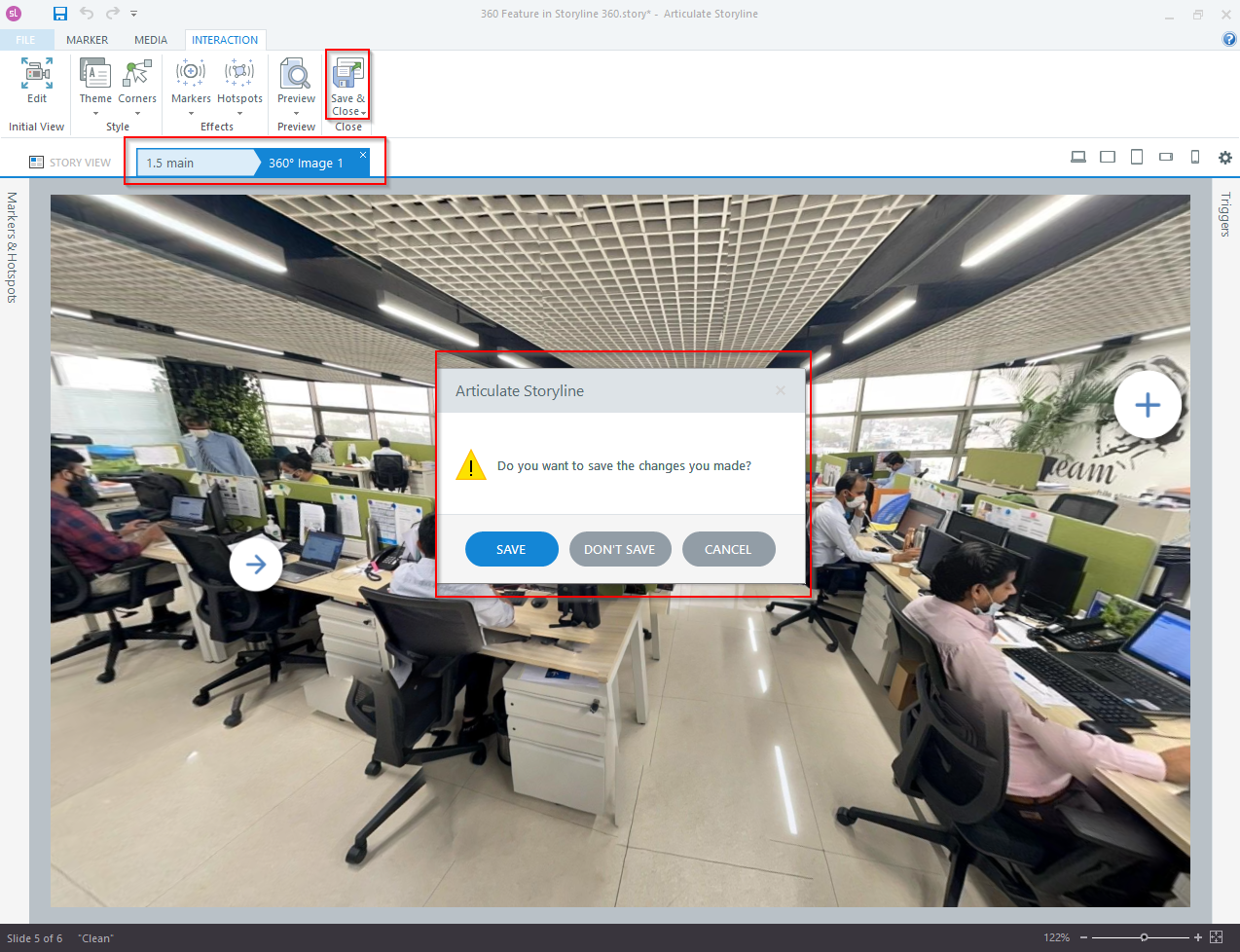 https://www.swiftelearningservices.com/wp-content/uploads/2022/01/Adding-360-images-in-Articulate-Storyline-360.png
395
705
Swift Elearning Services
https://www.swiftelearningservices.com/wp-content/uploads/2022/09/Swift-eLearning-Services-logo_220.png
Swift Elearning Services
2022-08-03 15:31:56
2022-08-03 15:31:56
How to Add 360 Image in Articulate Storyline 360