Case Study: Solid Waste Management eLearning Course by GHMC – Swachh Hyderabad Mission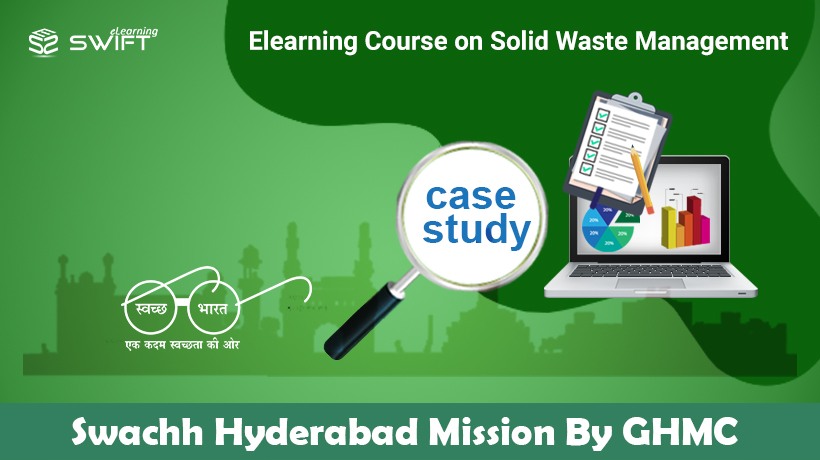 Abstract:
This case study mainly focuses on a successful ongoing e-course social awareness campaign of Solid Waste Management conducted by Greater Hyderabad Municipal Corporation (GHMC) launched on August 1st, 2018 with the collaboration of Swift eLearning Services to make Hyderabad a garbage-less city. This provoked the idea of Swachh Hyderabad Mission on proper waste management disposal from the household level.
Our Approach:
As an initial step, we approached GHMC on developing a course on proper waste management to bring accountability among the Hyderabadi's on cleanliness. Our previous course "Women Safety SHE Teams Awareness" was the base for us to reach them.
Challenge:
It is always a great challenge to bring any change in the society as it depends on thinking of every individual. Since this is the generation of eLearning, almost every individual using smartphone to meet their learning needs. Based on this point, we proposed our plan on solid waste management to GHMC and continued further in the development process.
Response:
Huge applause and positive response for the course from the date it had been released. It has crossed more than 3000 registrations in the short span and it will be increasing in the future too.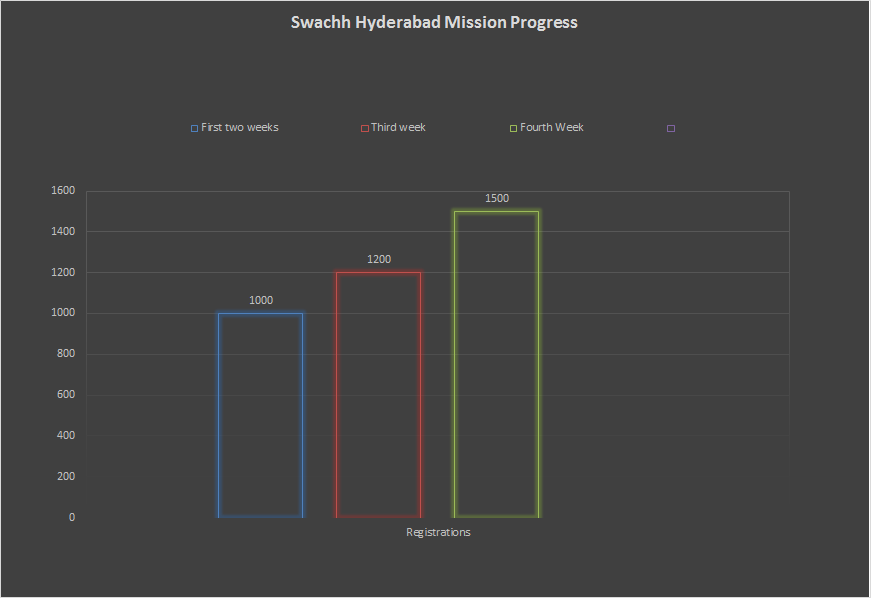 Offer from GHMC:
GHMC has made an offer "Earn while you Learn". On successful completion of this course, ten lucky winners will be selected randomly by GHMC and be awarded each of Rs. 10,000 every month.
Result:
People who are registered and completed the course on Solid Waste Management has recognized the importance of proper waste disposal and adapted the responsibility of making the city a better place. Some people certified from the GHMC has shared their result in Twitter and Facebook to show their responsibility towards a clean city.
An e-course on solid waste management by GHMC ignited the accountability of cleanliness from the household level. Emphasized the importance of segregating the waste, recycling and re-using which is otherwise disposed to the landfill.
Course Access:
Click the below button to get registered in the online course on Solid Waste Management:
Our Services: Custom eLearning Services, eLearning Solutions Company, Rapid Development Solutions
https://www.swiftelearningservices.com/wp-content/uploads/2022/09/Swift-eLearning-Services-logo_220.png
0
0
Swift Elearning Services
https://www.swiftelearningservices.com/wp-content/uploads/2022/09/Swift-eLearning-Services-logo_220.png
Swift Elearning Services
2018-09-04 12:01:19
2021-07-14 19:41:35
Case Study: Solid Waste Management eLearning Course by GHMC – Swachh Hyderabad Mission