Articulate Storyline 360 – How to embed Storyline blocks in Articulate Rise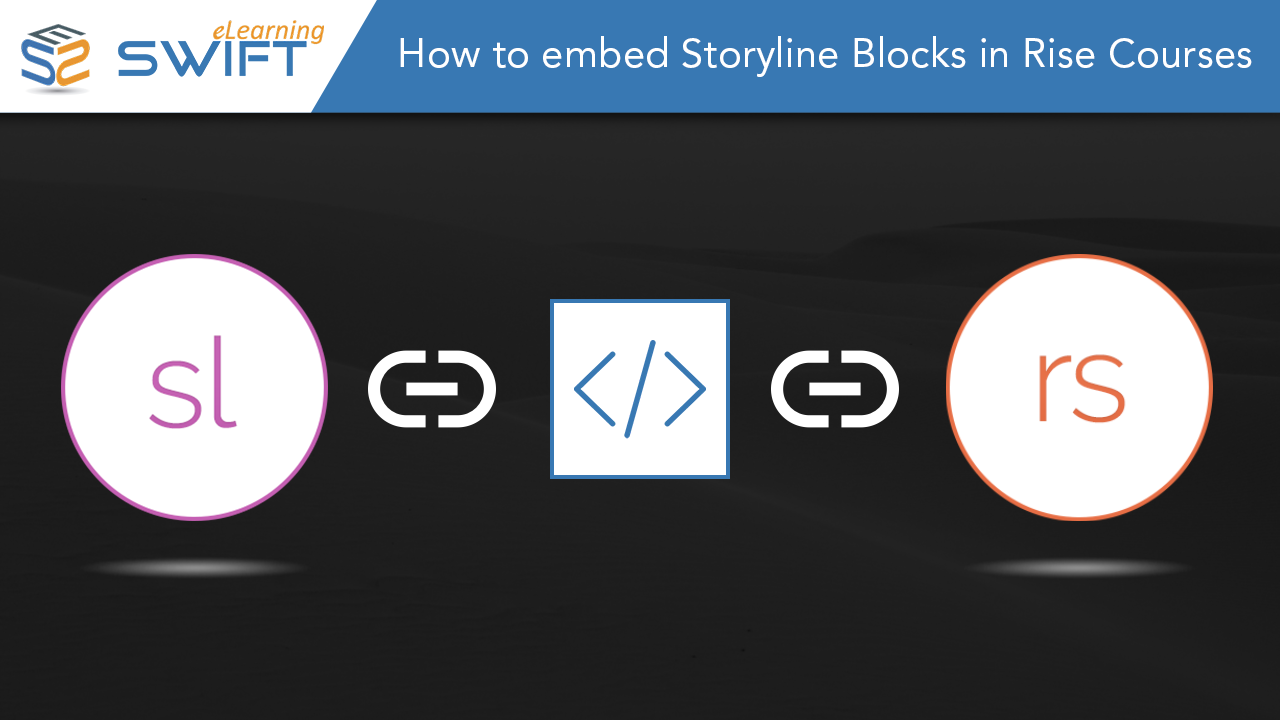 Articulate Rise is an easy to use, rapid authoring tool delivering mobile friendly and web responsive eLearning courses. Articulate Rise comes with some interactive templates but we don't find feasibility to customize the interactions in the way which Articulate Storyline does. But Articulate Rise has a feature which allows to embed content designed in Storyline. So if you need a template which is not available in Rise then you can design the screen in Storyline and embed it in Rise.
In this blog we will demonstrate how to embed Articulate Storyline 360 blocks in Articulate Rise.
Note: this feature is supported in Storyline 360 version 3.9.13488.0 or later (October 5, 2017 or later).
Step 1
Create the slide in Articulate Storyline 360. Here I have created one custom drag and drop interactivity.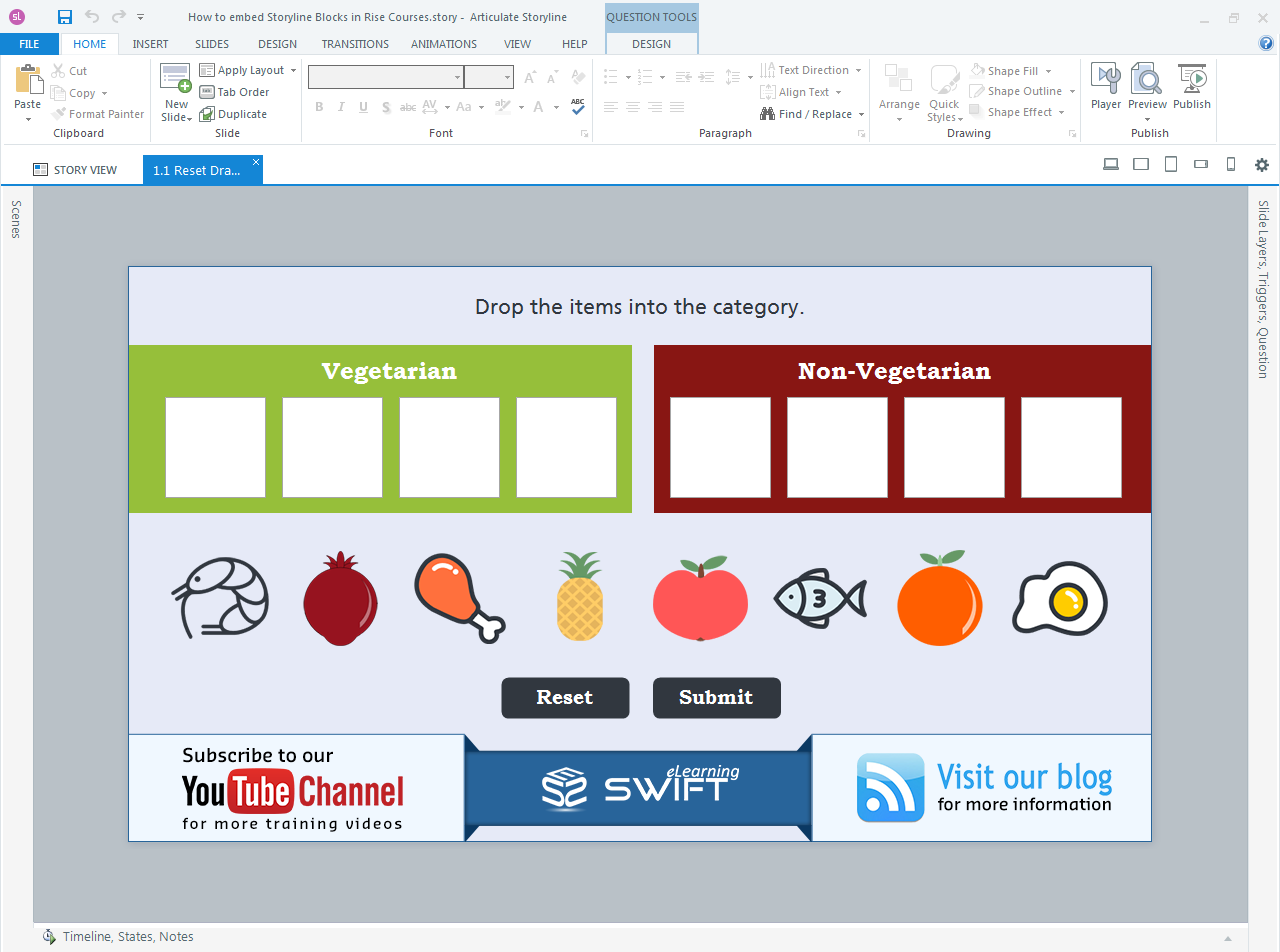 Step 2
Click on publish ribbon and select "Articulate 360" tab. Adjust the properties of your course if required. Then, click "Publish" button.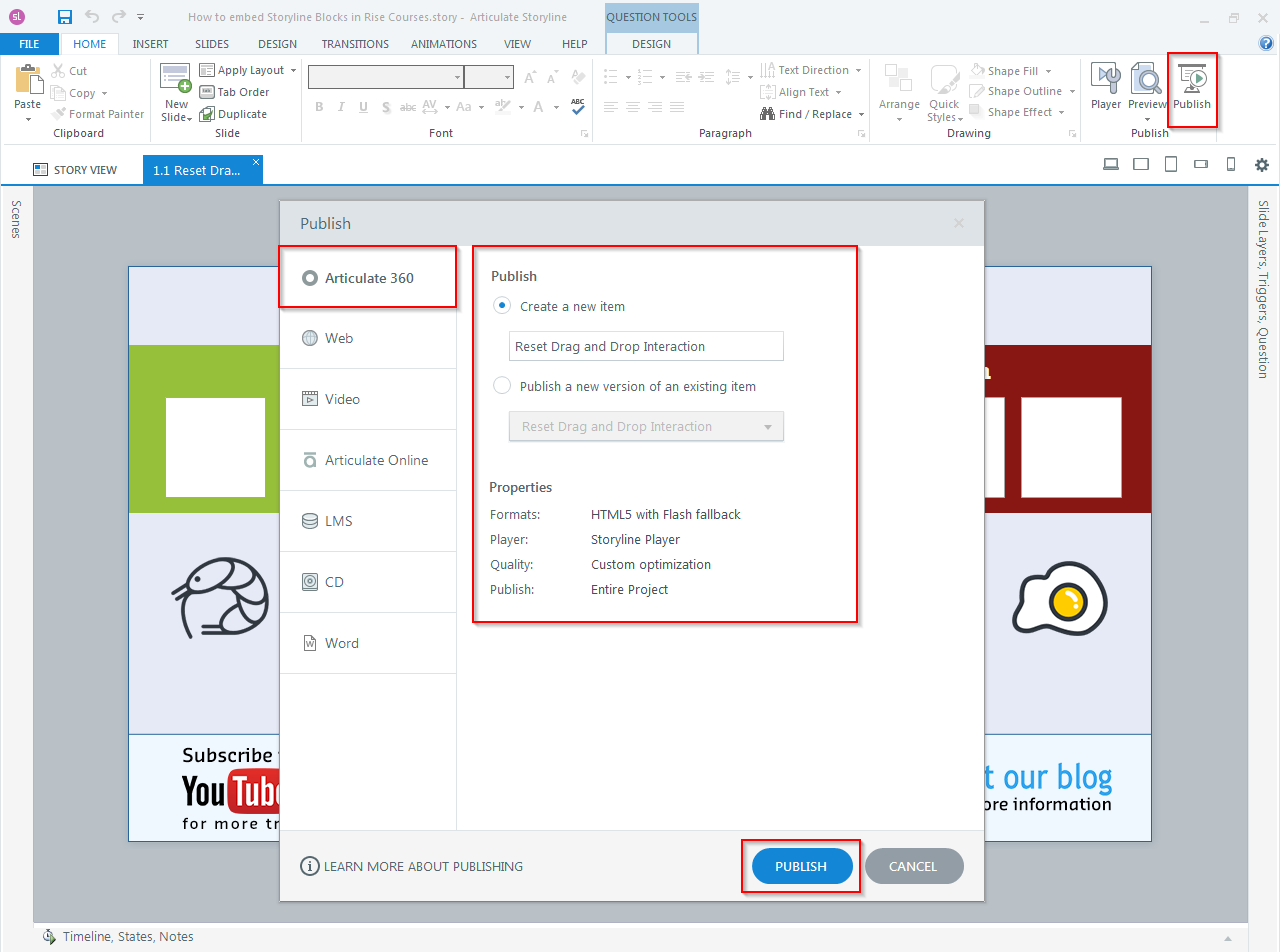 Step 3
Here are the process to embed our blocks in Rise
Open Articulate Rise course and click on "Edit content". Then, Click on "+" sign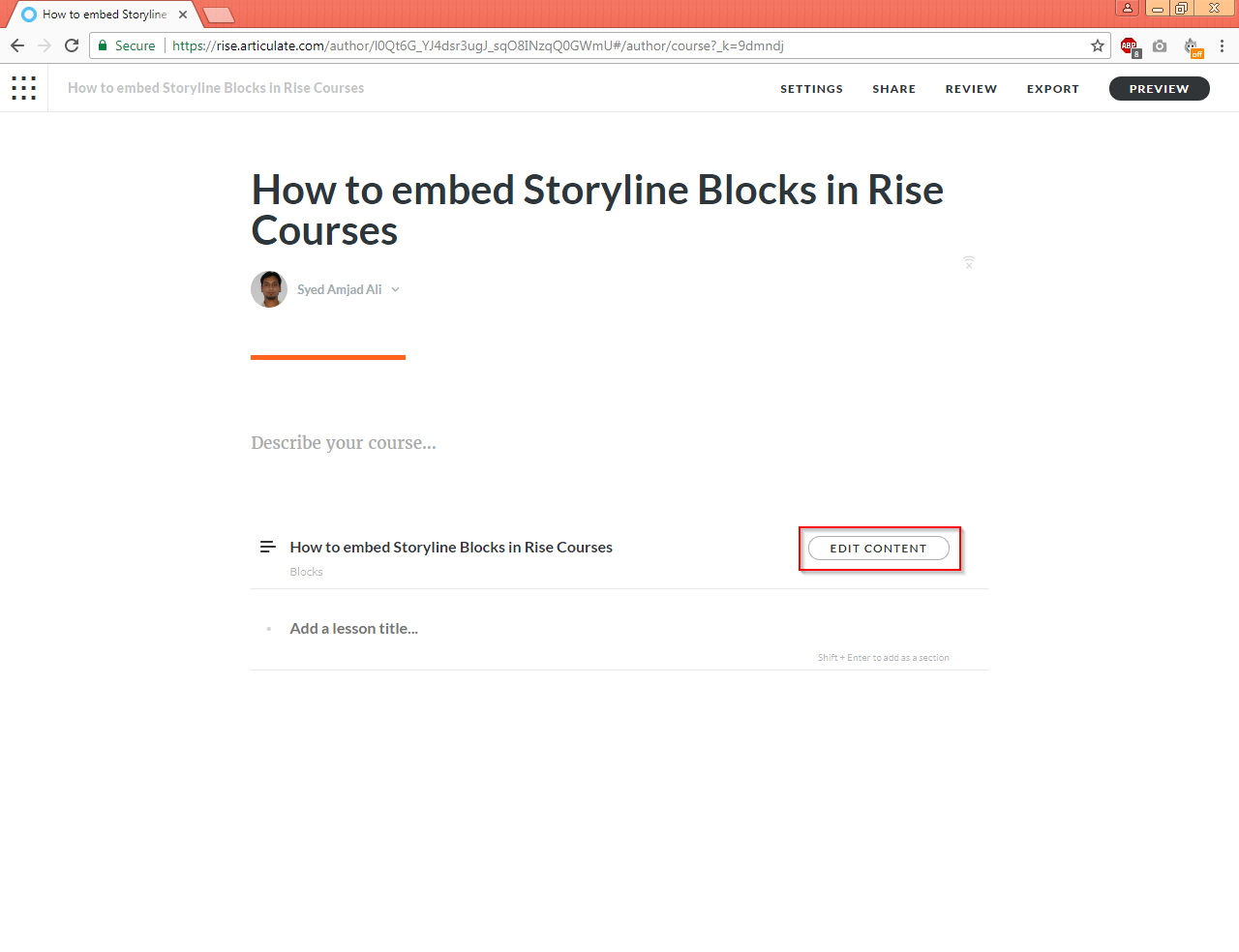 Select "INTERACTIVE" from "Block Library". An "Accordion" will open. Then, choose "Storyline".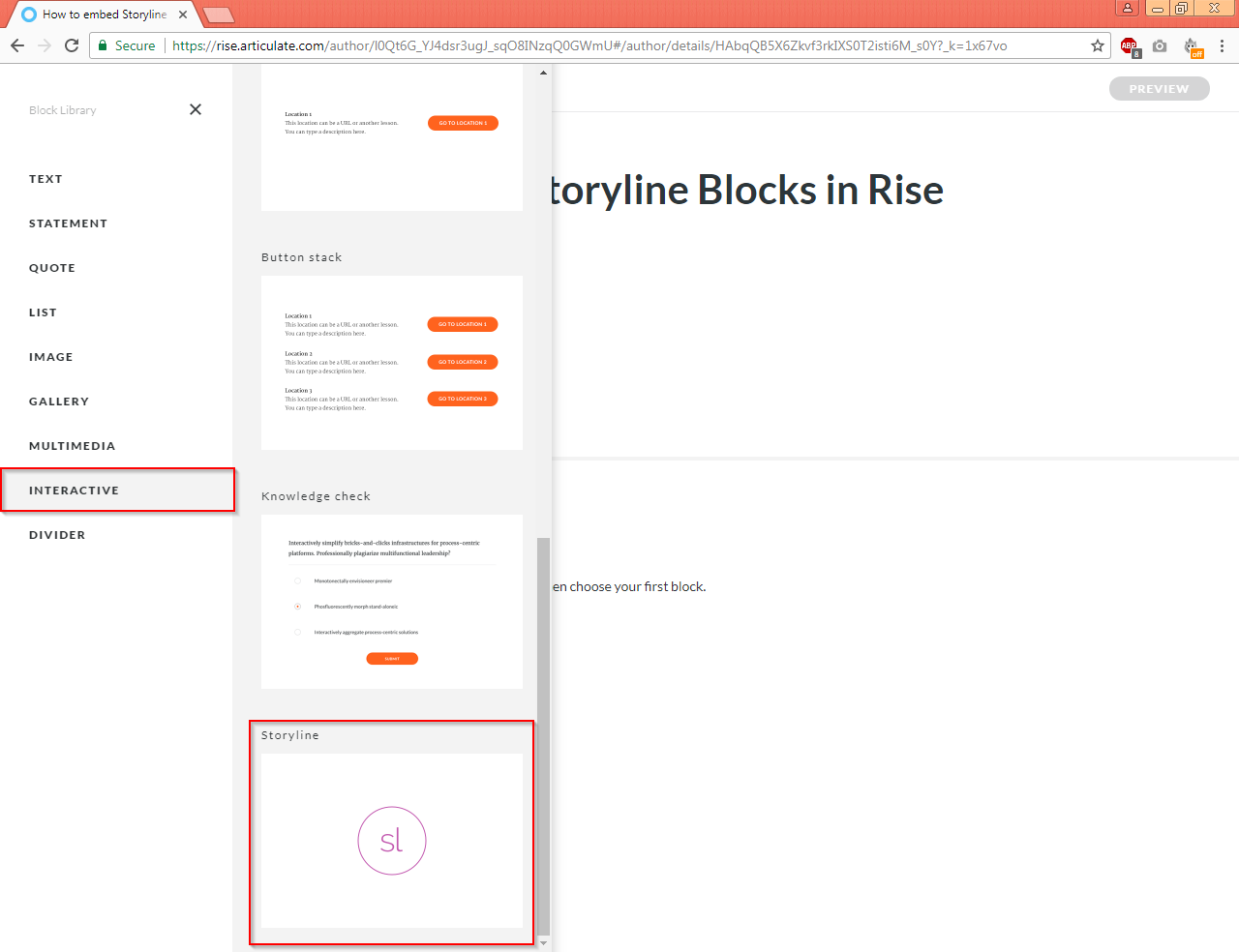 When "Storyline" is selected, a block is created on the screen. Now, click on "BROWSE ARTICULATE 360"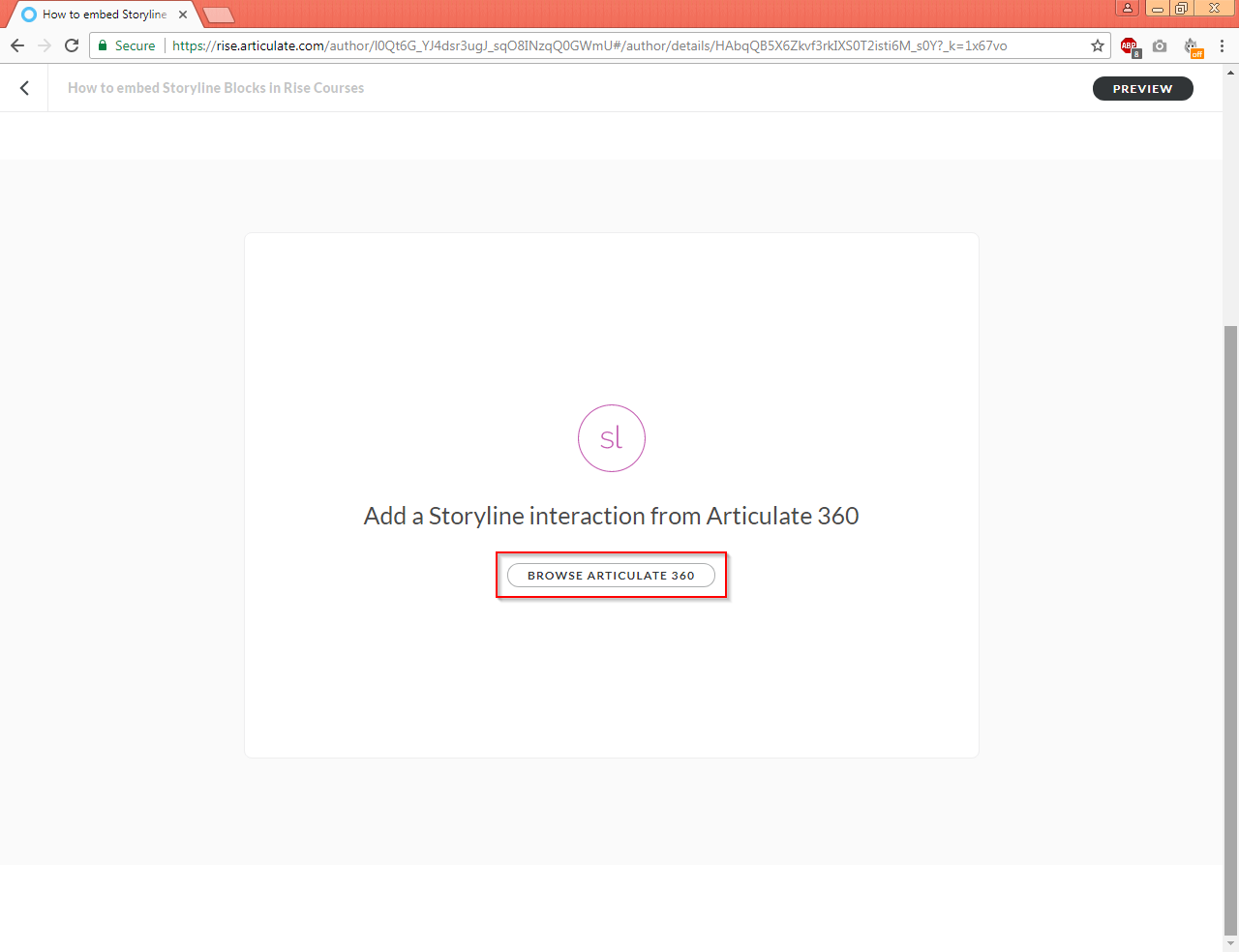 A library window will open. Select your course from list which you want to embed.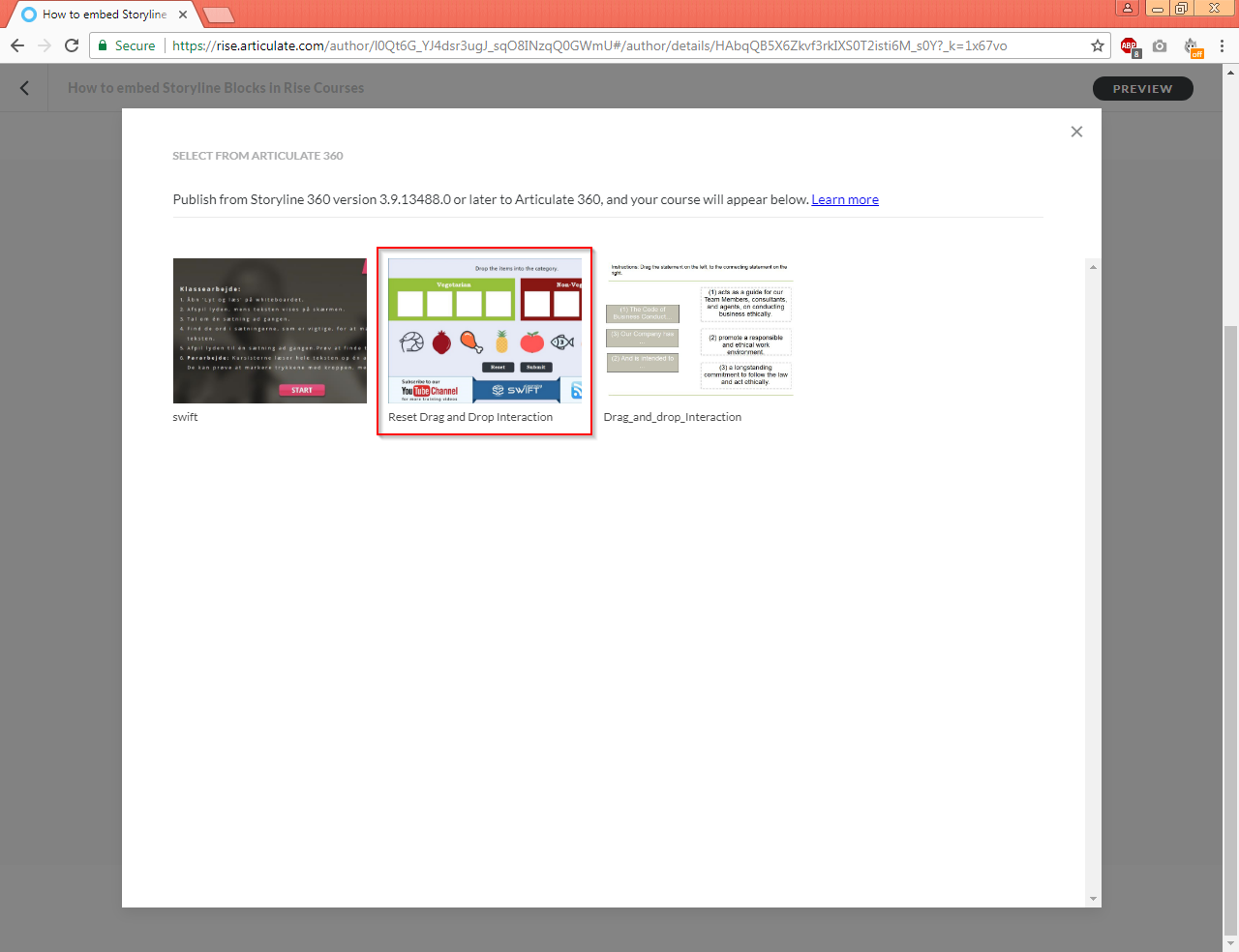 We can also add more blocks by following above steps.
Finally, you can preview and test your course.
Please refer to our sample course designed using Articulate Rise:

Our Services: Rapid eLearning, Custom eLearning Solutions, Flash to HTML5 Conversion
https://www.swiftelearningservices.com/wp-content/uploads/2018/02/Cover-Image-for-embed.png
720
1280
Swift Elearning Services
https://www.swiftelearningservices.com/wp-content/uploads/2015/01/logo_220.png
Swift Elearning Services
2018-02-22 19:37:34
2021-08-12 17:09:14
Articulate Storyline 360 – How to embed Storyline blocks in Articulate Rise