Replay 360, Preso and Peek to Develop Smarter eLearning Experiences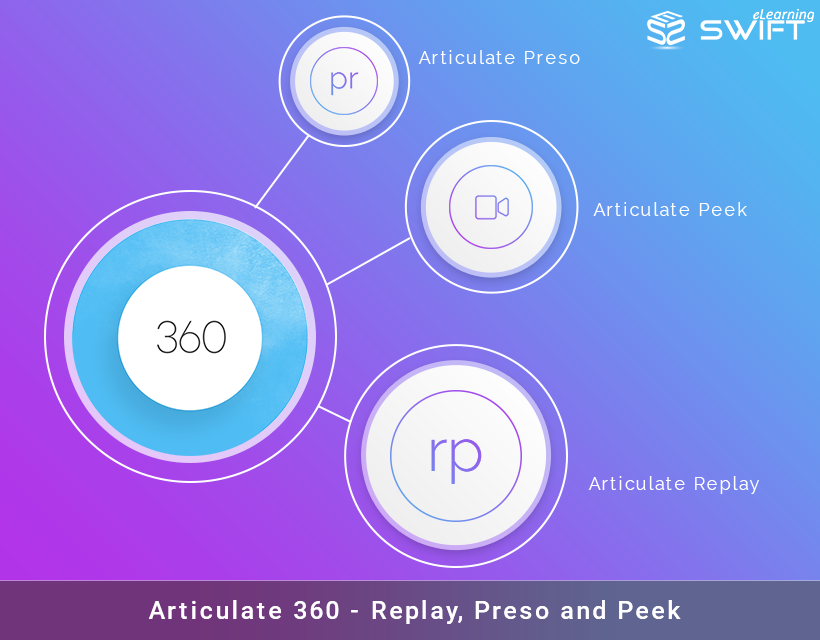 Under the umbrella of Articulate 360, three tools – Replay 360, Preso and Peek though separate from mainline development but amazing enough to jazz you up. Preso and Peek are two new technological advancements included in Articulate 360 package. Each of these three tools value add efficiency in creating more meaningful learning experiences.
Let's have a quick go on features and benefits of each tool.
Replay 360 – Capture on-screen content on webcam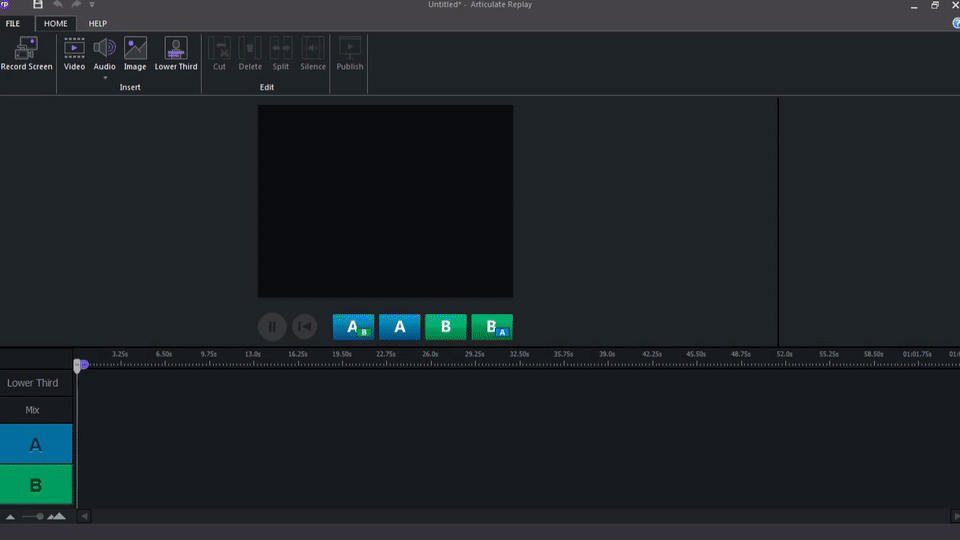 It has two striking features:
Replay mix of media from one screen – Mix different media types along with screencast
Edit and enhance the audio – Trimming, separation and deletion of specific section of the audio
It is not just screencast of one motion-graphics, but you can play mix of media types like video, audio, images and webcam frame and create one video file.
The wow factor is that it enables you have post-production edits individually on different media type.
It allows you create timeline layers for different media types in the same file. On one layer you can record screencast along with webcam screen frame, and on other layers you can play video, audio and images. Synch each media type on the layers to replay a meaningful learning on the screen.
With Replay 360, you can add personal touch to the learning you deliver.
Preso – Innovative tool for informal eLearning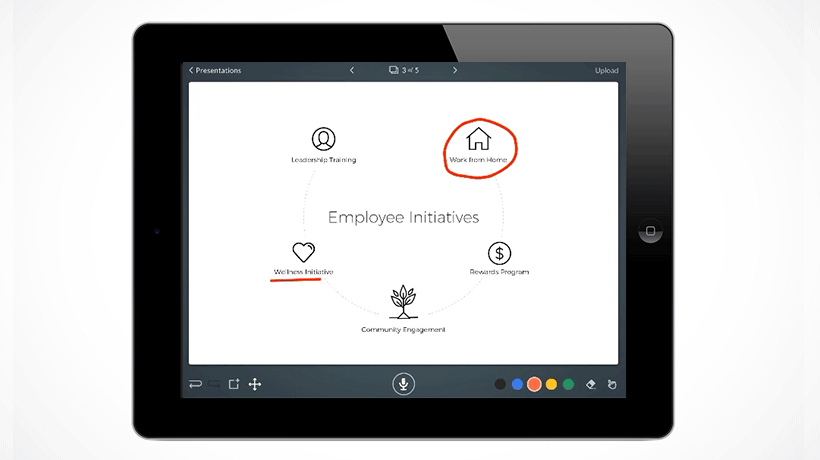 It has following features to record training on iPad:
Audio recording
Adding text
Zoom-in
Drawings
Pointer Highlighting
It enables you create Instructor-led training presentation outside the classroom. Using Preso you can create learning experience as said in the proverb "Rabbit caught in the headlight" – grab the attention of your learner by guiding his/her attention using zoom-ins, pointer highlights, free-hand diagrams and offcourse narration.
Preso helps you speak with your learners naturally.
Peek – Record Screencasts with Ease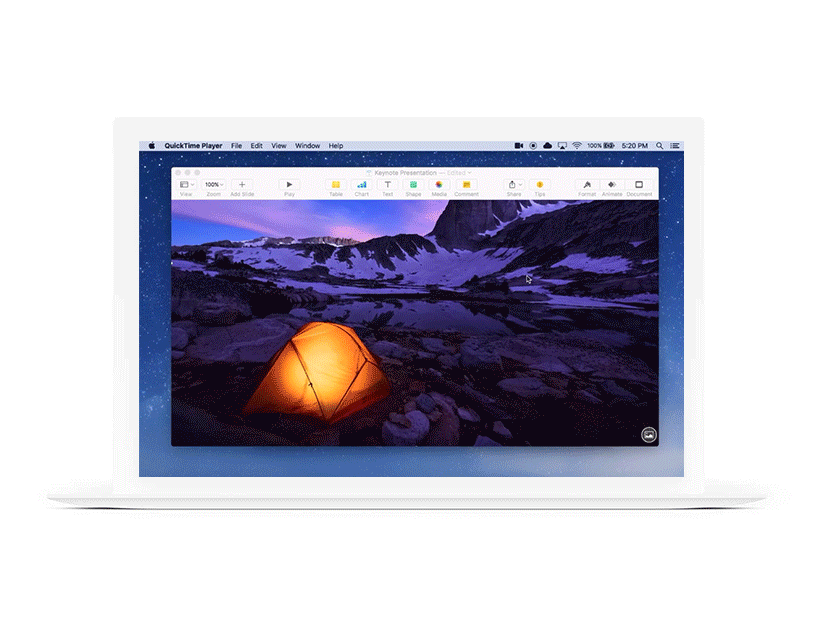 It is again a screen recording tool, but handy to capture screens and audio quickly.
Launch Peek from Windows System tray or Mac menu and customize screen recording area. It helps you create quick learning videos on motion pictures or process content.
Each of these three tools help you create different formats of learning experiences so that you integrate them with your standard learning models.
Our Services: Custom eLearning Solutions Development, Elearning Translation Services, Learning Management System
https://www.swiftelearningservices.com/wp-content/uploads/2022/09/Swift-eLearning-Services-logo_220.png
0
0
Abdul Wahab
https://www.swiftelearningservices.com/wp-content/uploads/2022/09/Swift-eLearning-Services-logo_220.png
Abdul Wahab
2016-11-21 19:20:57
2021-07-10 19:14:24
Replay 360, Preso and Peek to Develop Smarter eLearning Experiences