Advantages of Mobile Learning for On-boarding and Induction Training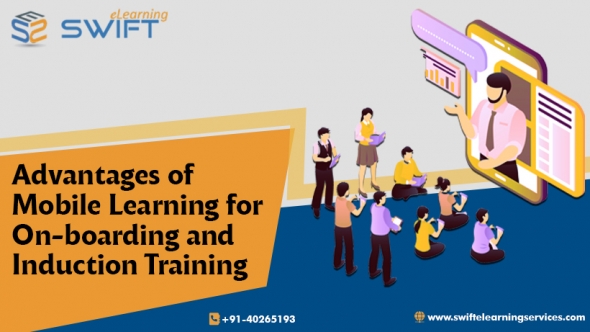 The world is changing day-by-day! We are living in a world that is led by technology. We need and depend on the Internet for our day-to-day activities. Especially, learning through mobiles, laptops, tablets, etc., has gained popularity in recent decades. In the corporate sector, Mobile learning is being adopted by organizations as it is saving time and money for them.
Mobile learning is a way of learning through mobile devices, computers, laptops, or tablets. This kind of learning allows a user to learn things by their flexibility of time and place.
On-boarding and induction programs are generally time taking tasks. Any company wishes to prepare a candidate with all the required skills and information about the company. This helps the company to draw better outputs from the candidate. A poor induction program can make the candidate dissatisfied and leaves the person in dilemma to quit the organization. In such cases, mobile learning programs are of great use and help to deliver results effectively. Listed below are the best features of the mobile learning approach.