Top 4 Benefits Of eLearning In Healthcare Sector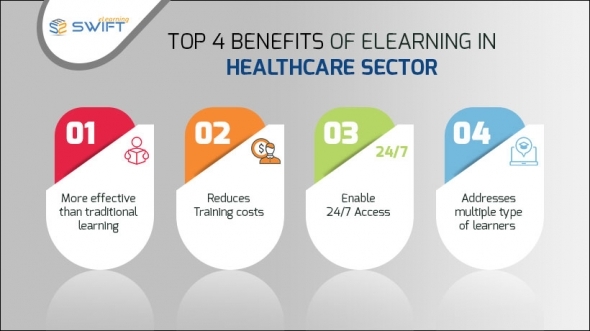 Elearning has become widely accepted because of its convenience, effectiveness, and versatility. The Healthcare industry plays an important role in helping patients and saving their lives. Hence, it is necessary for Healthcare professionals to stay abreast of the latest developments in diagnoses and treatment. And this is where online learning or elearning in healthcare becomes imperative.
Both training and commitment are critical components in the healthcare sector. This type of challenge can easily be dealt with by using online learning, web-based training, interactive lectures, scenario-based videos, gamified lessons, and much more, which is nothing but eLearning.