Adobe Captivate 2019 Released – Bagged with All New Features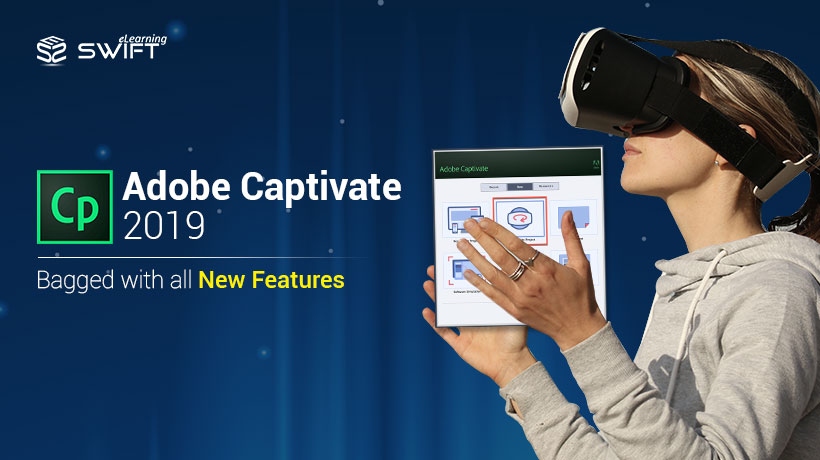 A booming sought software Adobe Captivate makes a hard impression with its astonishing features in its new release, Adobe Captivate 2019. The most buzzing feature in eLearning industry which is Virtual Reality is now available in this tool and makes your project stand apart. In addition to virtual reality, Adobe Captivate 2019 released a set of new and enhanced features to develop eLearning courses effortlessly and thrives the learner's retention.
Let's have quick look on new features of Adobe Captivate 2019.
Virtual Reality Experience Learning:
Now it becomes handy to create an immersive learning experience courses with the new virtual reality project. Import 360⁰ images and create a seamless virtual reality project. By using VR glasses, learner can experience virtual reality and engage more attention towards the training.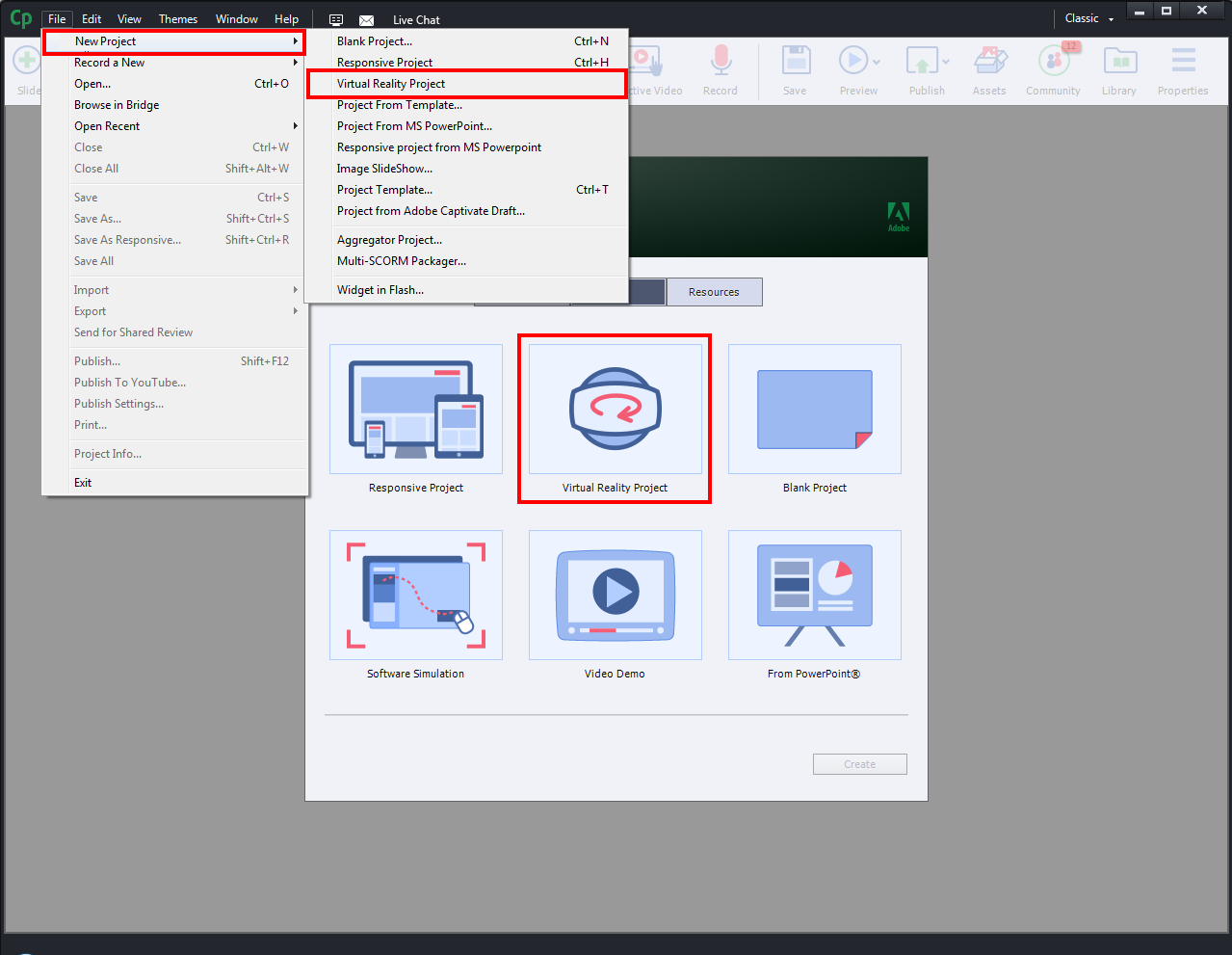 Automatic Device Preview:
In earlier version, there was a preview slider in which upon dragging, we can view the content in the specific device. But in Captivate 2019, there is an Automatic Device Preview option where you can preview the content in the specific devices with Layout Preview option.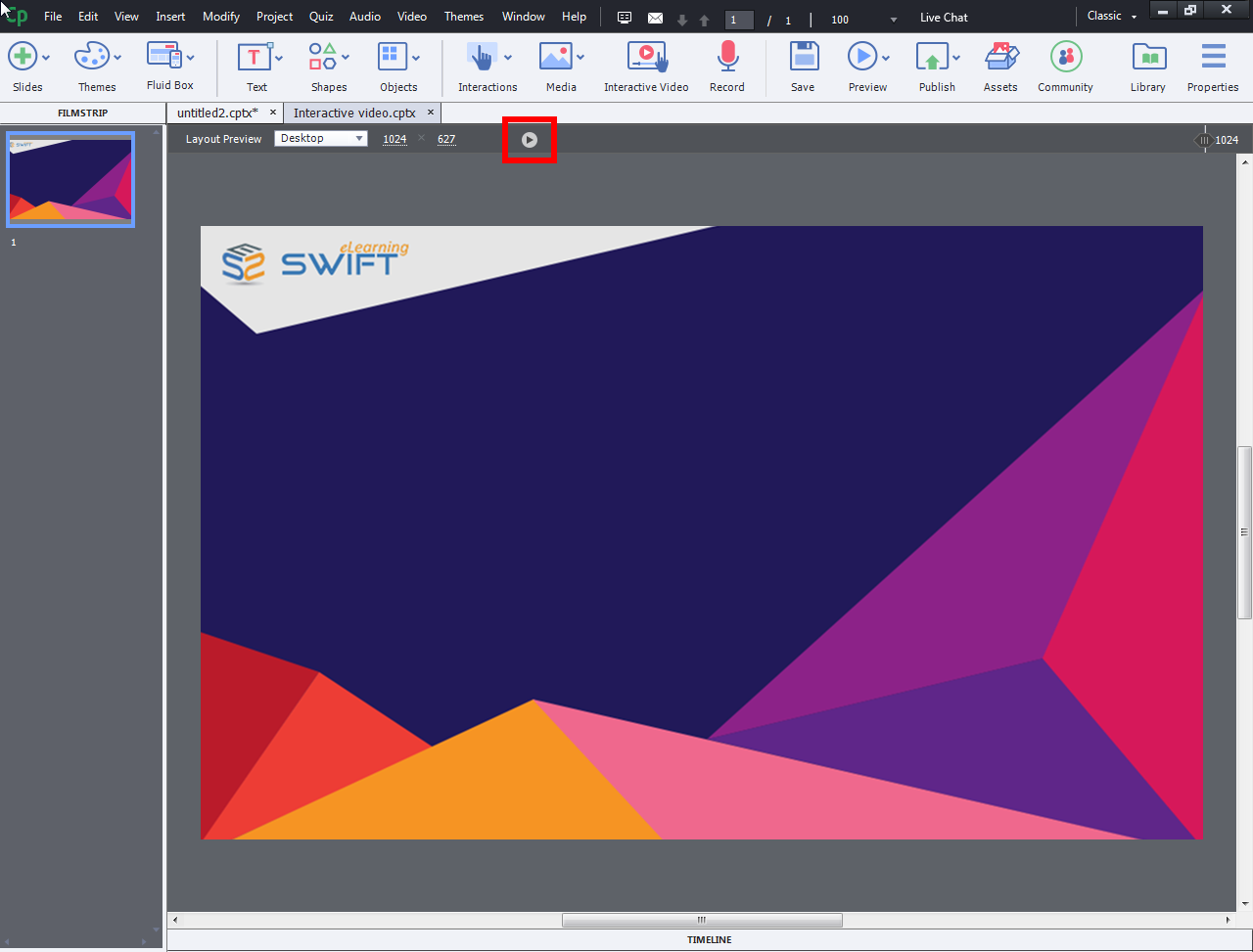 Interactive Videos with Overlay Slides:
With this feature, you can convert your mp4 videos into interactive videos. Add quiz and knowledge check at specific areas in the video and evaluate the user performance by inserting overlay slides. Also, you can bookmark the timeline where user will be redirected to the bookmarked timeline when he fails to finish the activity.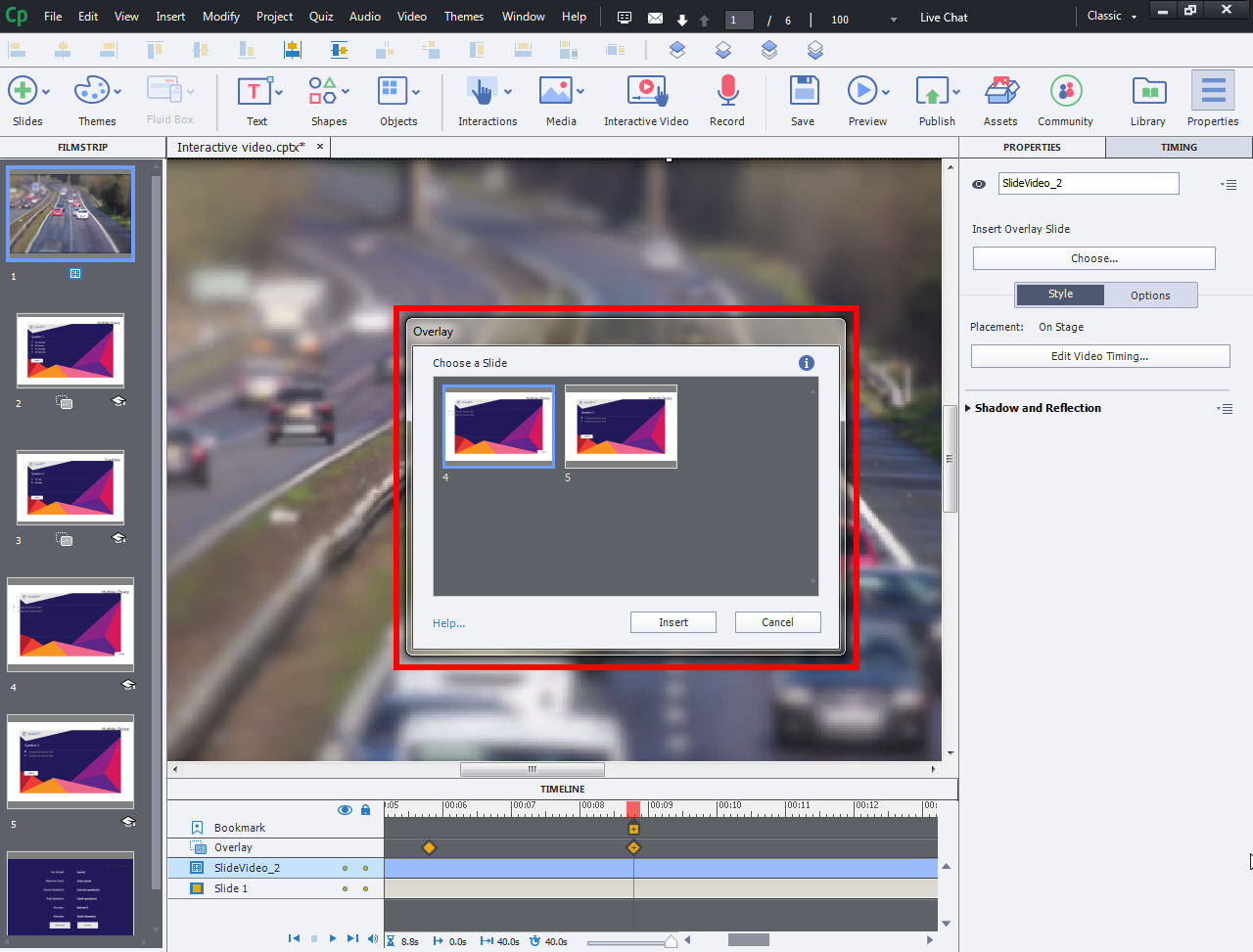 Smart Video Recording with Automatic Chroma Key Effects:
With this feature built in Adobe Captivate 2019, one can produce a video demo using screen capture and webcam simultaneously. Besides, you can edit your video using Automatic Chroma Key feature and replace the background of the video or make it completely transparent. Once you are done with the recording you can get a preview window to customize the captured video before publishing.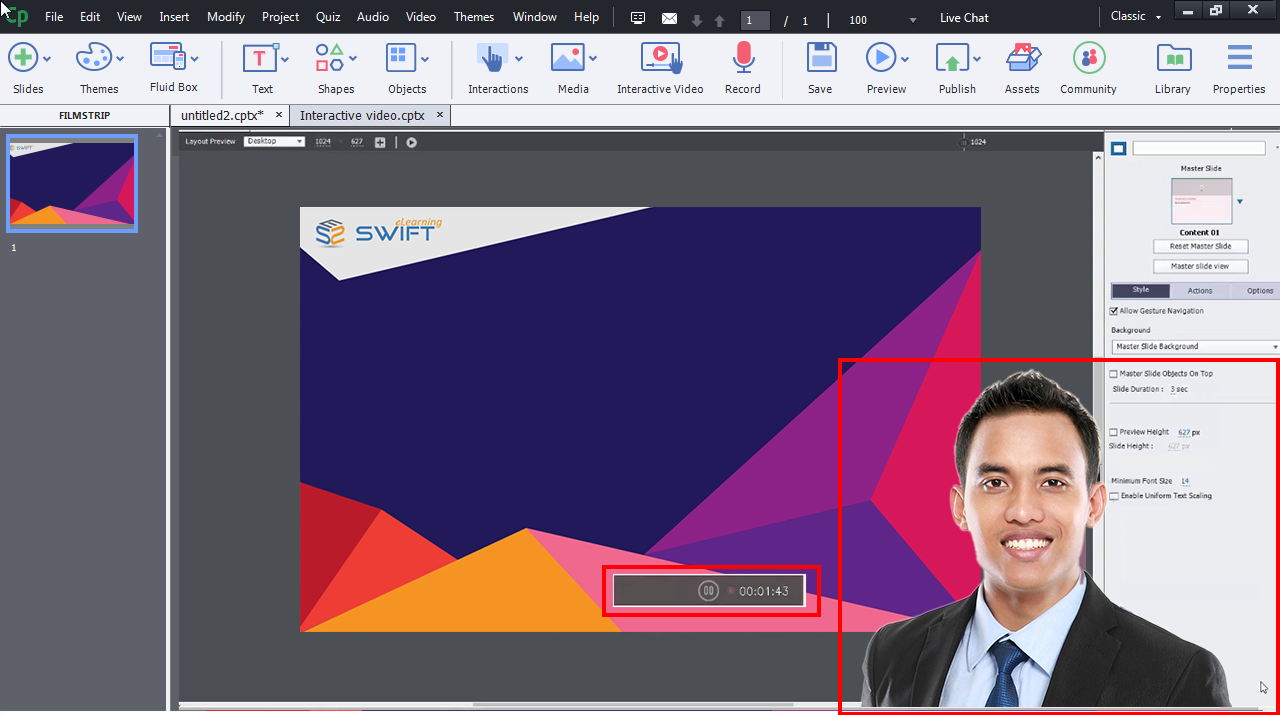 Live Device Preview for VR:
Now check your elearning courses how exactly it is playing in the VR devices with the all-new Live Device Preview feature. You can able to preview all your courses in your device once you establish the connection with the Captivate. This could be done by generating a QR code in the Captivate tool that you can scan using the QR scanner app in your mobile device.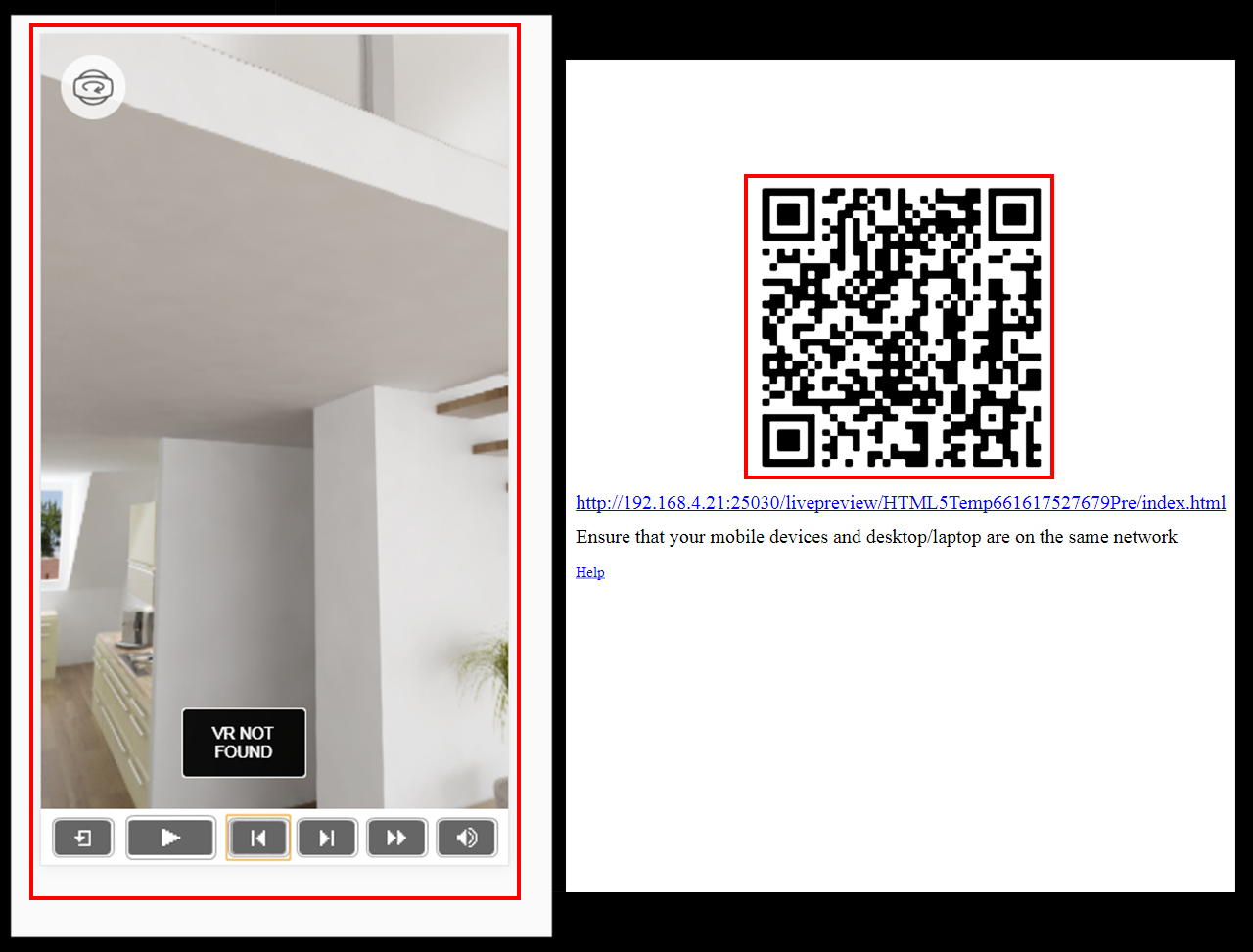 PowerPoint to Responsive eLearning with Ease:
Converting PowerPoint to Responsive eLearning has never been so easy with this new feature in Captivate 2019. PowerPoint content slides adjust itself to the screen size and makes it more responsive to the learners. Also, you can customize the slides after importing PowerPoint into the Adobe Captivate tool.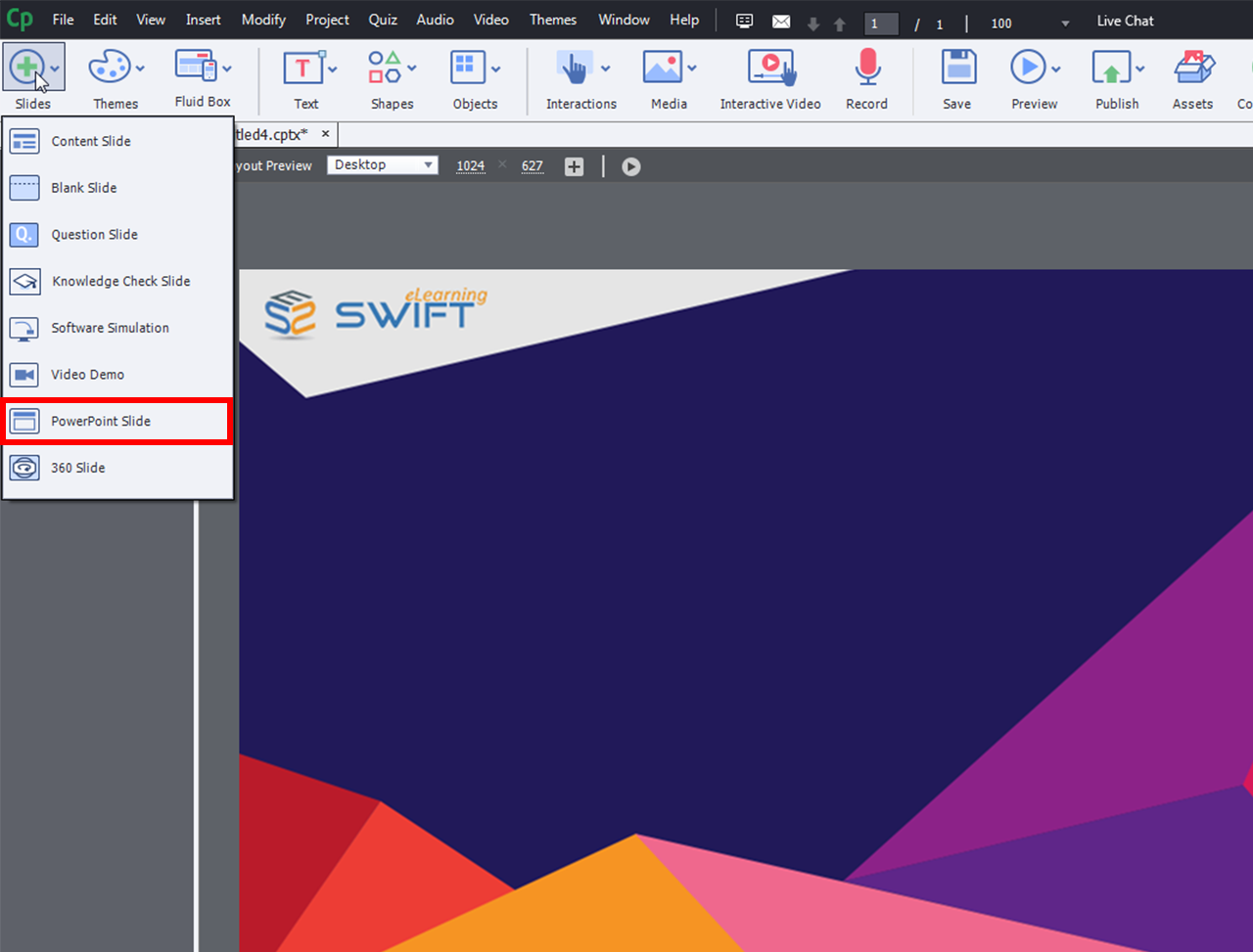 Fluid Boxes 2.0:
This is an upgraded feature in 2019 release of Adobe Captivate. With this advancement, your content scales up automatically and align across device sizes. In addition, you can customize fluid boxes by wrap up options in the properties inspector and also set alignment for static fluid boxes.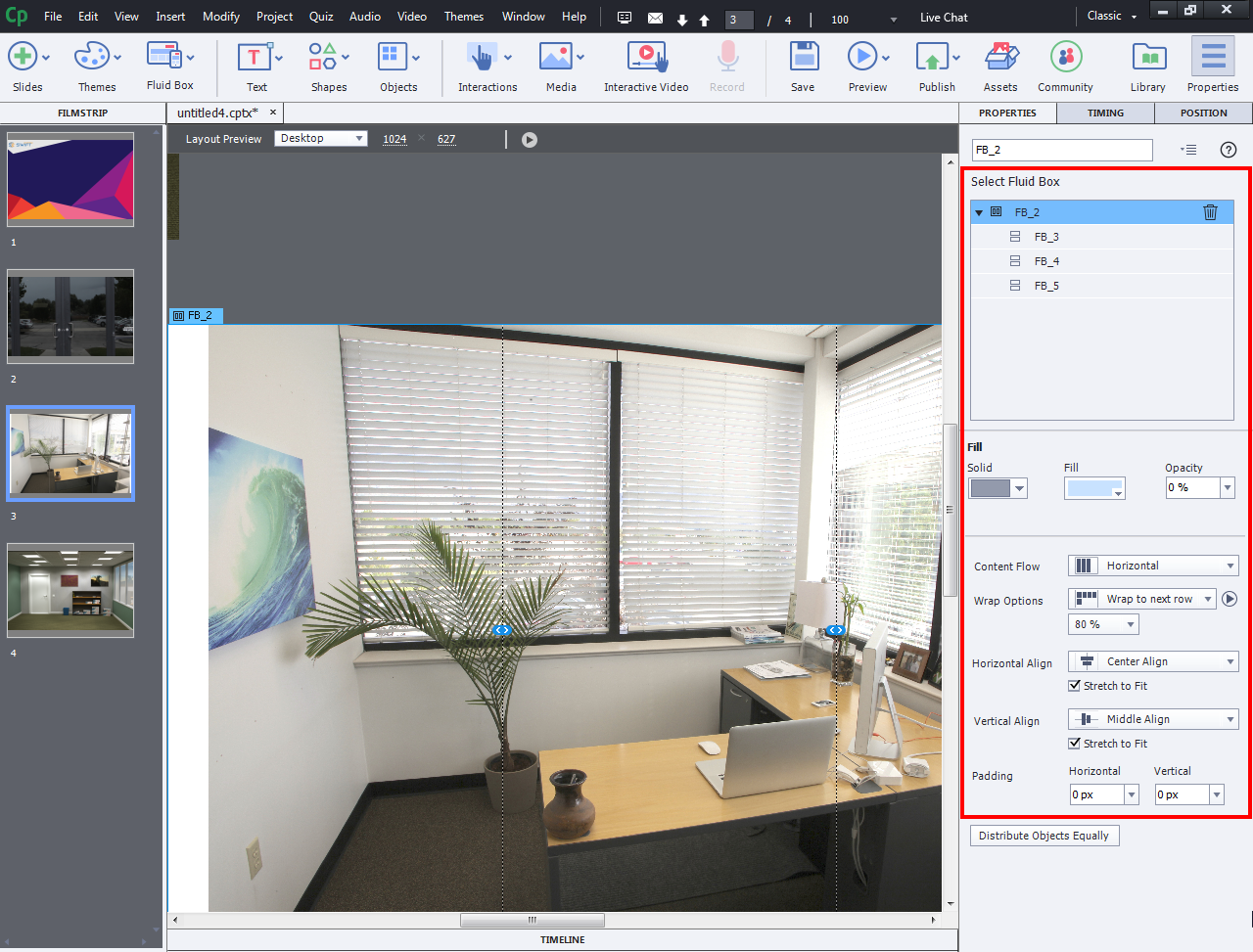 CSV Question Import Template:
A standard format of adding interactive questions is now replaced with the new CSV Question Import Template feature. A sample CSV file will be given in the assets folder where you need to copy it in your project folder and follow the instructions as said in the file, add the questions and finally upload in the Captivate project. The main advantage of this CSV file is to import bulk questions into your project that saves development time.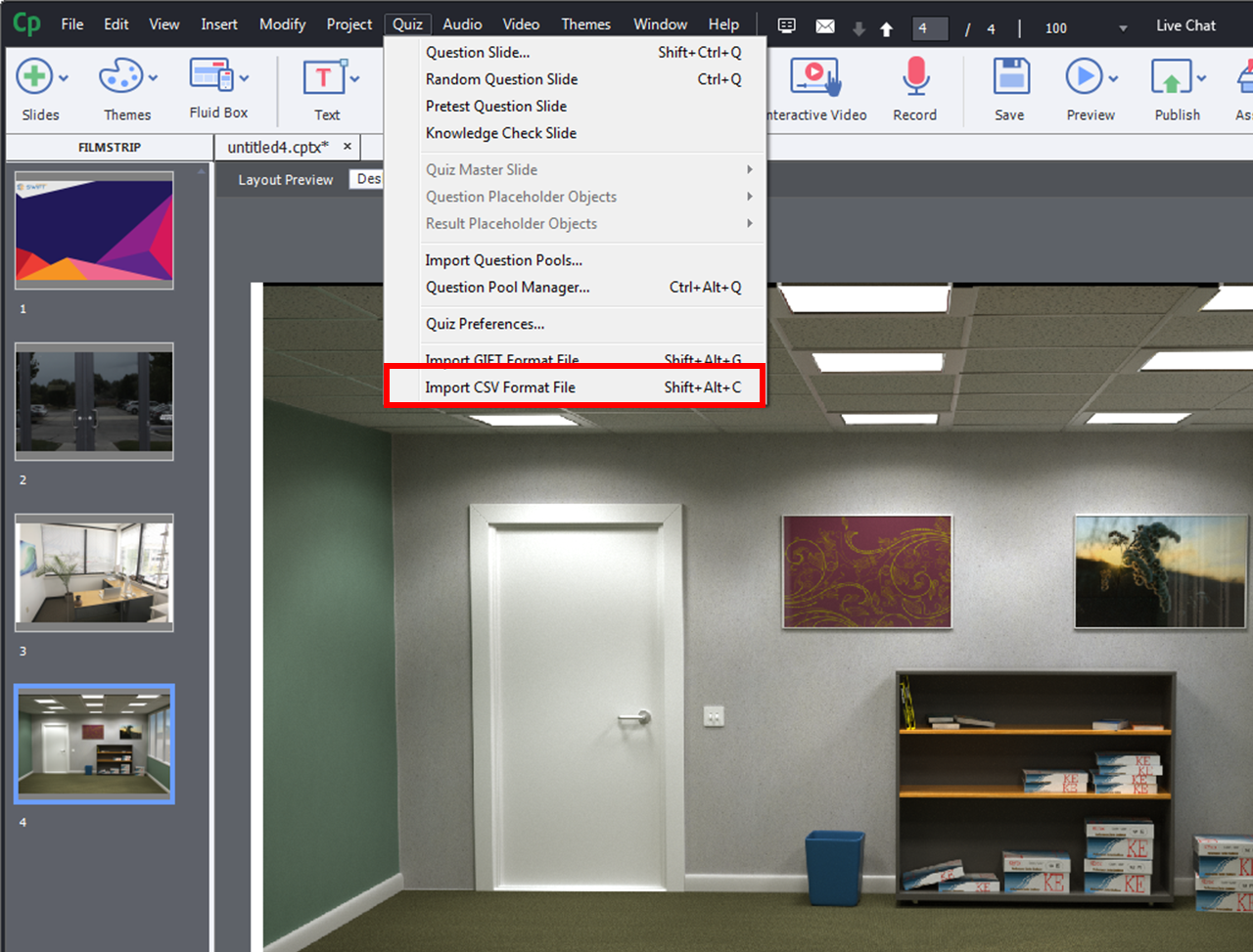 360⁰ Learning Experiences:
Maximize the learning space by integrating with the feature, 360 slide. With this feature, you can add 360⁰ images to the slide and also interactive elements like hotspots to enhance the user learning experience.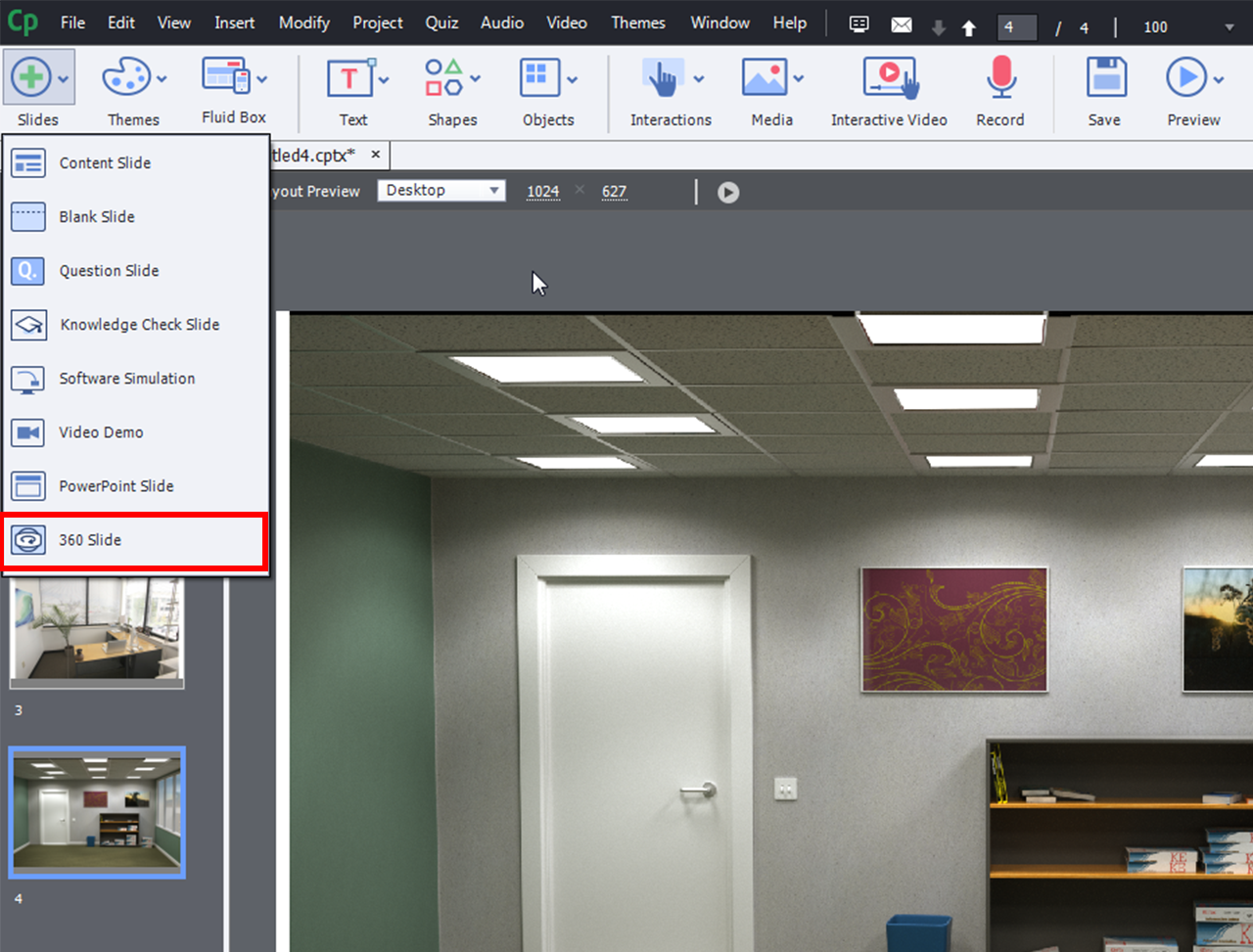 Hope these features will help you to create rapid eLearning courses to meet the learner specific needs. However, this will affect the ROI of an organization if these features are not utilized in full swing.
Our Services: Custom e-learning Services, eLearning Translation and Localization Services, eLearning Provider
https://www.swiftelearningservices.com/wp-content/uploads/2022/09/Swift-eLearning-Services-logo_220.png
0
0
Swift Elearning Services
https://www.swiftelearningservices.com/wp-content/uploads/2022/09/Swift-eLearning-Services-logo_220.png
Swift Elearning Services
2018-08-24 19:11:54
2021-07-14 19:41:31
Adobe Captivate 2019 Released – Bagged with All New Features