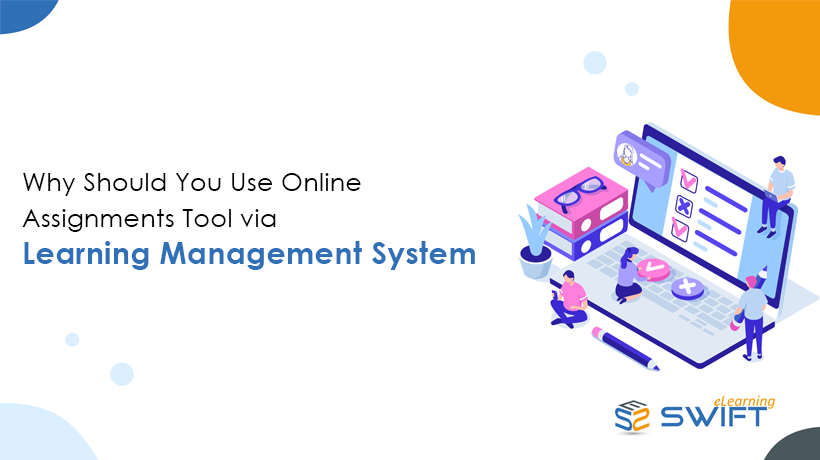 Assignments usually deals with the assigning tasks to people as part of their project. It has proven to be an excellent tool in tracking and measuring of learner metrics via the Learning Management System (LMS).
The assessments in an online course on eLearning platform involves written assignments and practical tests. Let's look at some of the benefits of using online Assignments tool.
24/7 Accessibility
The learner can access the tool anywhere anytime.
Cost-effective and Environment-Friendly
Offline assessments is an effective way to analyze the training but it involves the cost of material, tutor, travel, classroom rental, etc., whereas online assessments will cut most of the cost.
Instant Sharing and updation
Admin can easily and quickly share the updates or changes made to the users without wasting time and energy.
Tracking of the progress
The learners, as well as the Admin, can track the progress in detail.
Generation Of Reports
Reports play an important role in analyzing the data effectively. Various types of reports can be generated based on the learner requirement where most of the reports will be in both graphical formats and in detailed view.
Feedback
Facility for the trainers or the tutor to provide feedback to the learners on their progress.
Conclusion :
Every organization has a unique set of reasons to choose their LMS. Regardless of the reasons behind the choice, these funneled parameters help you get the best outcomes in terms of time, cost and quality in choosing an LMS for your training needs.
Swift LMS is flexible, quick to deploy, user-friendly and could be the best LMS that allows you to create a remarkable online training experience for your audience.
To know more about the LMS, please visit: https://www.swiftelearningservices.com/learning-management-system-lms/