Trivantis' CenarioVR: 360 Degree Virtual Walkthrough eLearning Courses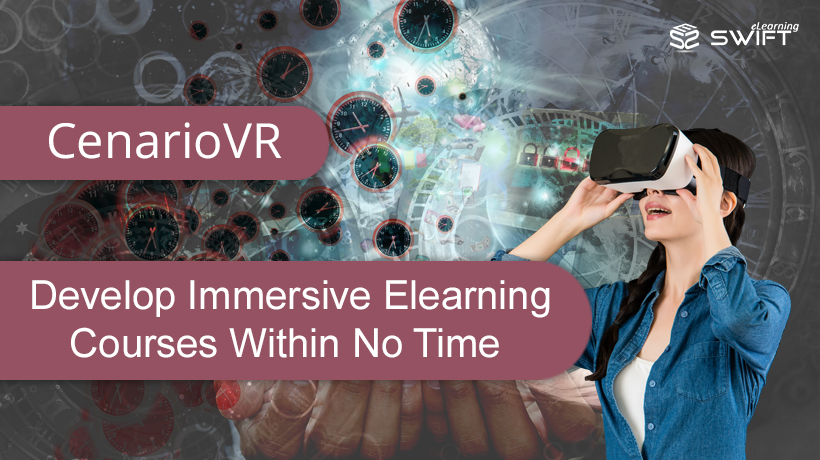 Virtual Reality will be the next biggest thing in the arena of eLearning. Organizations are gearing up to catch the current trend to create innovative and immersive eLearning courses. Well, there are many eLearning authoring tools and software applications to develop 360-degree virtual tours. But our recent observations in creating virtual reality courses shown us the better results when it was developed in Trivantis' CenarioVR online authoring tool.
As in the need of a virtual reality course, one of the clients from the Hospitality Industry approached us to develop a virtual tour of their newly constructed hotel.
The key idea to develop such a course is to provide a 360-degree virtual tour of a hotel room, suite room, lounge, amenities that the hotel is providing, etc., to the tourists. With this, a tourist can be best benefitted by a virtual walkthrough of the hotel room without stepping out from his place.
A visitor or a user can explore and engage in the digital environment which is nearer to real-life scenarios. One can produce 360-degree virtual tour courses with ease and speed using CenarioVR online authoring tool. This takes away the learner engagement to the next level.
In this blog post, you shall see some of the steps that we are used in creating 360-degree virtual tour of the Hospitality industry.
To get started, we have collected some equirectangular images of a hotel and imported in CenarioVR tool.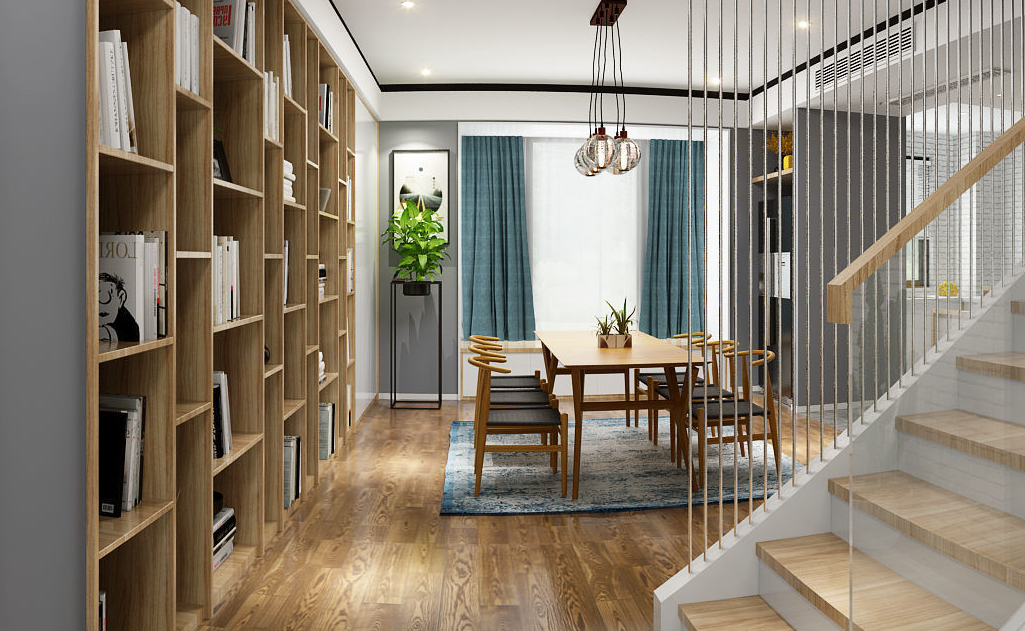 Then we have added interactions like navigating through the slides using arrow mark hotspots and providing additional information through alert hotspot. With these hotspots, you can add media to the slide like audio, video, image and create branching. As these are equirectangular images, you can look around for the hotspots that are presented on the screen.
With these Hotspots, the additional information like dimensions of the room, amenities like AC, refrigerator, TV, etc., can be provided.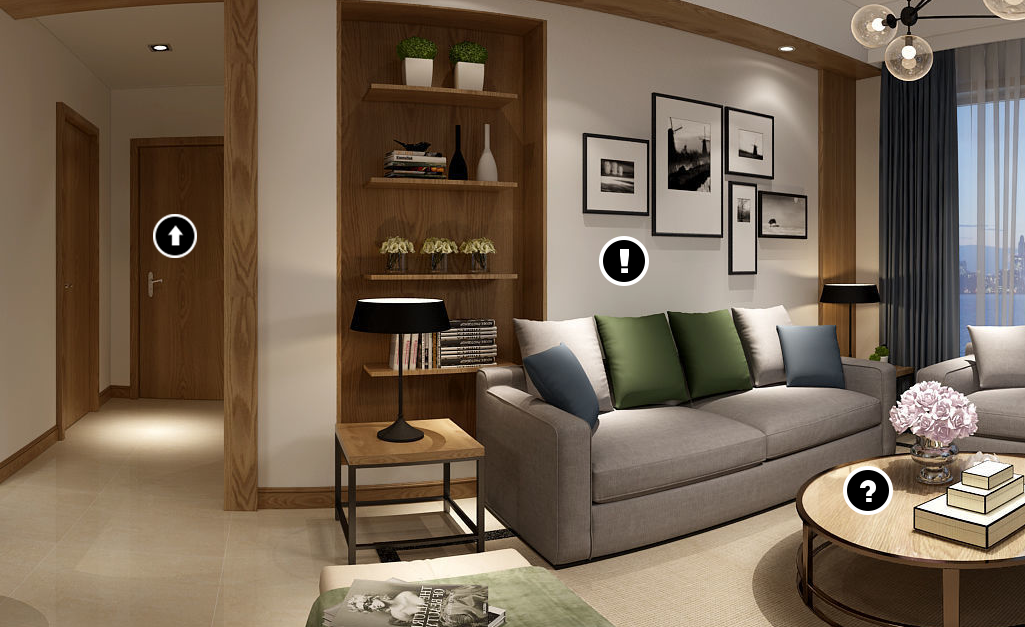 Also, learner activity can be tracked by giving assessments in the course to personalize the learning experience.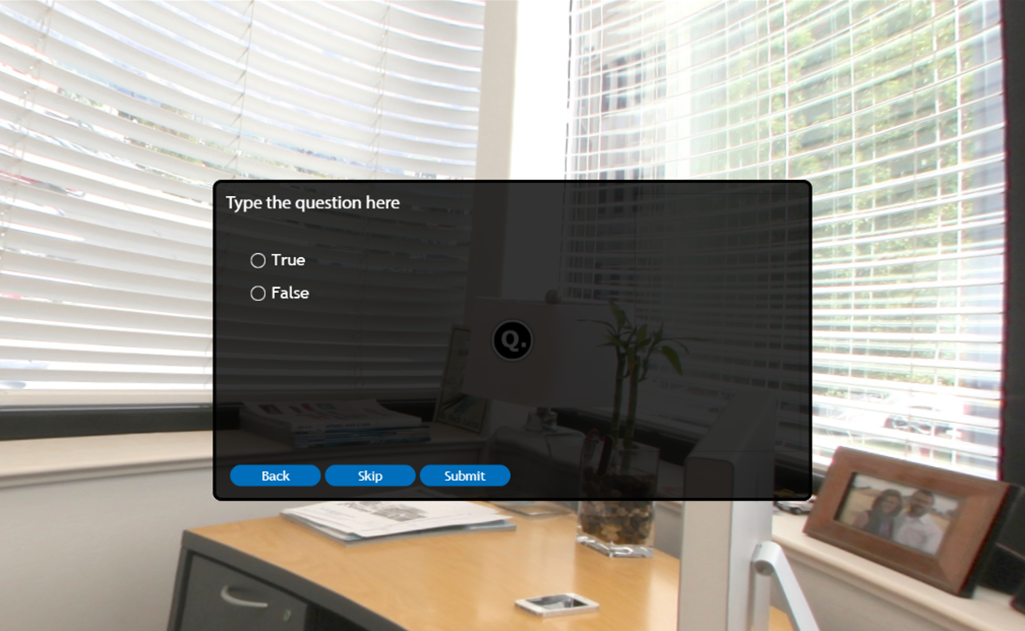 To increase the effectiveness and results, CenarioVR is the most comprehensive eLearning online authoring tool that creates an immersive learning experience. Be it a mandatory training, industrial training or any corporate online training, a potential eLearning course would be developed with CenarioVR tool that ensures the Return on Investment (ROI).
Before you leave, We would like you to take a look at our eLearning library. Click the below link to access our eLearning portfolio.
We are just a step away to provide you our eLearning solutions. For any learning solutions on course-ware / Digital content development please contact us at [email protected].
Our Services: Custom eLearning Services, eLearning Solutions Company, Rapid Development Solutions
https://www.swiftelearningservices.com/wp-content/uploads/2018/11/Cenariovr-Develop-Immersive-Elearning-Courses.jpg
460
820
Swift Elearning Services
https://www.swiftelearningservices.com/wp-content/uploads/2022/09/Swift-eLearning-Services-logo_220.png
Swift Elearning Services
2018-09-26 18:45:46
2022-08-18 19:10:26
Trivantis' CenarioVR: 360 Degree Virtual Walkthrough eLearning Courses