e-Learning Templates: Interactive Templates For Quick and Easy Course Creation in Articulate Storyline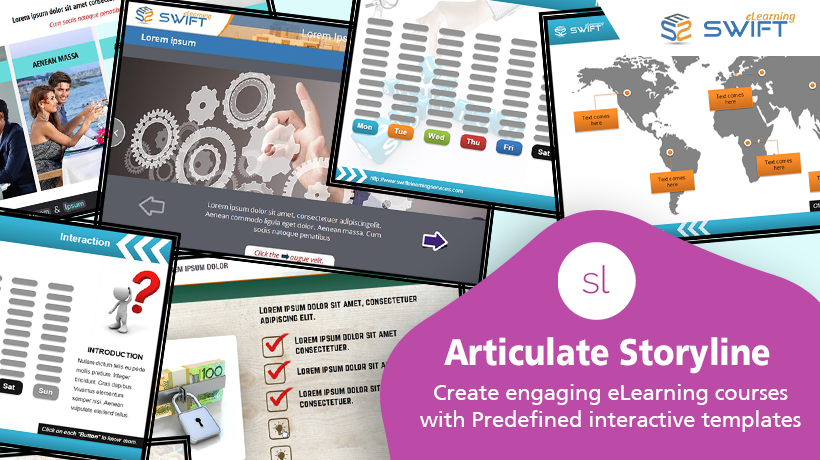 Swift Elearning release the new set of Articulate Storyline ready-to-use interactive elearning templates to help budding developers and instructional designer in custom elearining content development.
Click on each image to view the template details.
Interaction- 002
In spite of the simplistic styling pattern, the color combination makes the template very attractive and eye-catching.
This template is best suited to allow the users to explore the key features in a course or concept. By clicking on the features, information is revealed.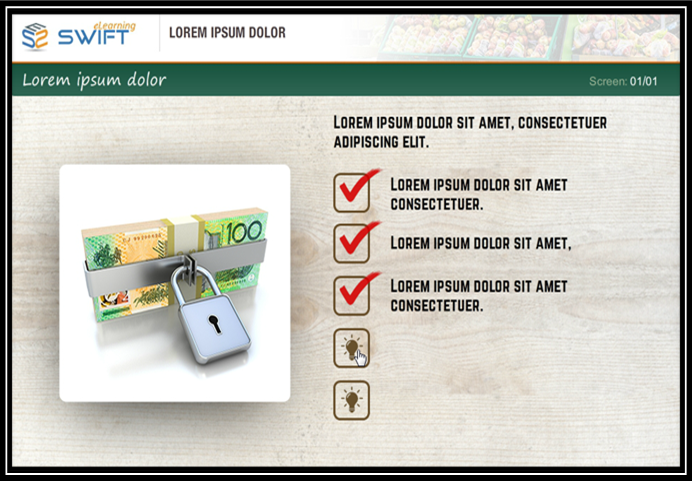 Branching Interaction- 004
In this interactive template the learners will be provided with more than one option to choose from. When the learners select a particular option, another screen opens-up with the relevant text.
This type of template is best suited to portray scenarios like conversation between two people, response to an emergency situation, a job interview, etc.
This sort of interactivity impels the learners to process the information they have learnt and put it to use in a life-like situation thereby leading the learners to a higher level of engagement and knowledge retention.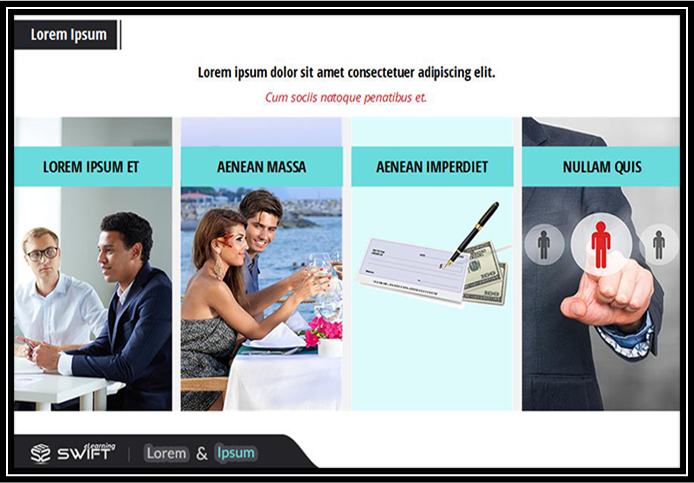 Buttons Interaction- 010
By clicking on the buttons, learners can reveal the sequence of the process gradually, thereby getting a good understanding of the process.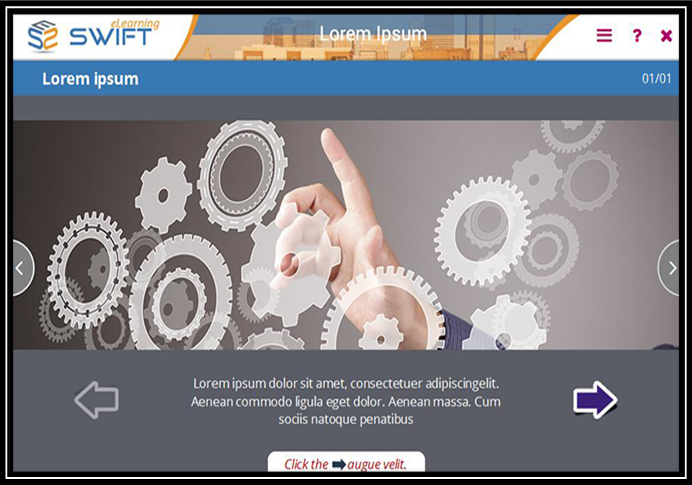 Map Interaction- 020
This storyline interactive template has hotspots on the screen. When clicked, it reveals further information. This is again a click to reveal type of template.
The map interaction templates are very effective when a learner interacts with the interface and comes to know more about a country or a geographical region, the physical and political features, the agricultural and cultural aspects, etc. The interactivity of the e-learning templates evokes interest in the learners and their retention capacity of information increases. Also instead of learning about the whole concept together, the learners get the chunk of information about some specific zone that makes the information easier to process.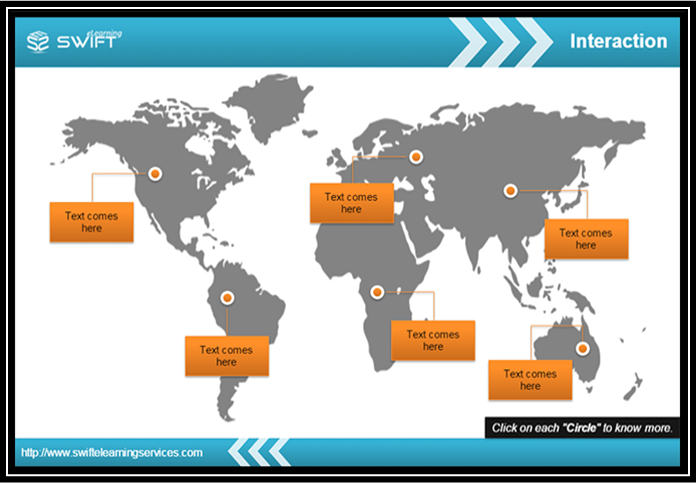 Button Interaction- 034
This is the most common form of a template that is used for answering questions or unveiling the right answers, or submitting the answers to the questions after learning a concept.
There is another interactive template similar to click and reveal concept. The buttons come in different colours ensuring an aesthetically enhanced look. Moreover, each of the buttons may have different connotations or colour coding, and when clicked on, it will reveal a detailed description.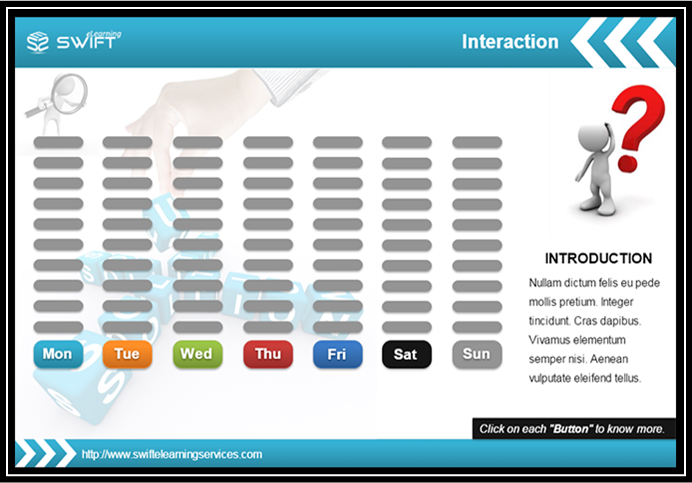 These elearning templates are HTML5 compatible and can be accessed across all devices such as Tablets, iPads and Mobile devices.
These Ready-to-Use templates help you to develop eLearning courses rapidly. You can use them as provided or customize them as per the requirements.
Create a Free Account and get access for unlimited e-learning templates.
Our Services: eLearning Localization Services, eLearning Services, Convert PPT to eLearning
https://www.swiftelearningservices.com/wp-content/uploads/2022/09/Swift-eLearning-Services-logo_220.png
0
0
Swift Elearning Services
https://www.swiftelearningservices.com/wp-content/uploads/2022/09/Swift-eLearning-Services-logo_220.png
Swift Elearning Services
2018-09-27 11:33:56
2021-08-23 15:15:06
e-Learning Templates: Interactive Templates For Quick and Easy Course Creation in Articulate Storyline