Adobe Captivate 2019 – Tips to Convert Flash Courses to HTML5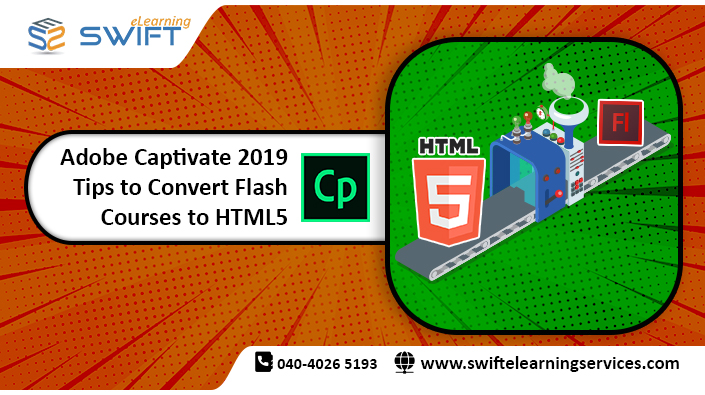 In the context of Adobe's decision – along with major web browsers – not to support Flash player from 31st December 2020, the need for 'legacy content conversion' of Flash to HTML 5 has come into play. There are other reasons as well – the growing trend for rapid eLearning content and the current need to play eLearning courses on multiple devices. Moreover, the open-source web technology, HTML5 is recognized to have content design flexibility and course deployment feasibility. Flash to HTML5 conversion enables a course to play device-independent and makes learning happen anytime.
So, once you have taken a decision to convert Flash to HTML5, the next best decision is to select the right authoring tool to go ahead with. One prominent rapid authoring tool to consider for this purpose is – Adobe Captivate. The tool began its humble beginning as a screen recording utility but reached its peak in two decades as one of the best authoring tools in the market today, incorporating all the needed features suitable for rapid Flash eLearning to HTML5 conversion.