Benefits Of Using Adobe Captivate For eLearning Localization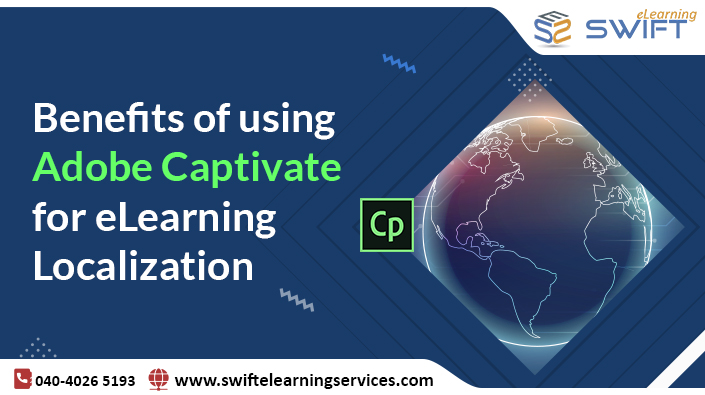 The concept of eLearning localization has emerged to address the learning needs of the targeted users with a view to adapt the content to a specific cultural location. Not all the time, localization is limited to mere translation. eLearning localization services may go beyond translation to include different aspects such as course colors, fonts, graphics, audio, video, usage of idiomatic language, learning approaches, cultural references, and region-specific nuances.
Through eLearning localization, organizations can reach their learners in different countries – in the language they understand and the learning approach they prefer. Localization of eLearning courses will certainly increase the learner base, throughout the world.