Key features of Articulate Storyline 360 to localize eLearning Courses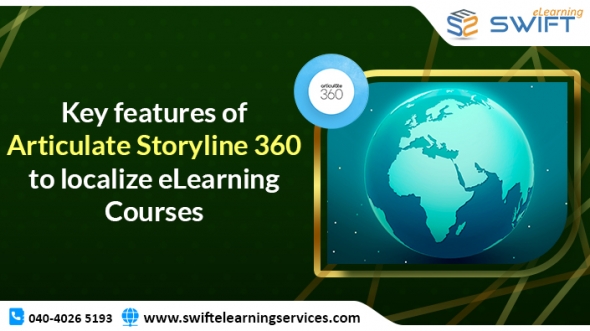 One of the rising global phenomena of eLearning in recent years is eLearning localization. The very idea of learning online – any course, in any language – is creating a global appeal to the existing sheen of eLearning.
A major percentage of Internet users using non-English as their medium of communication, there is a huge scope and need to cover the remaining larger portion of online learners through eLearning localization services.
There are numerous rapid authoring tools to create eLearning content and to produce eLearning translation. Articulate Storyline is one of the prominent tools which offer the best translation and localization features: