Things to Test in Multi-Platform E-Learning Course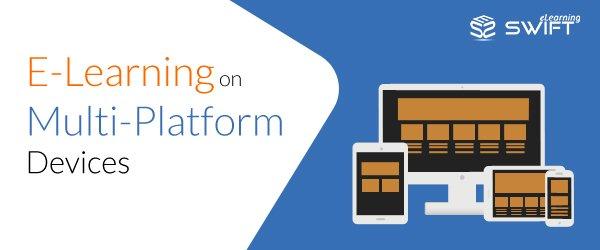 These days, you get computing devices in all different shapes and sizes. Along with computers and Mac, there are laptops, smartphones and tablets, which have slowly become the most popular devices. As such, testing of devices has become very essential for all purposes, including eLearning. One requires the same behaviour and performance across all different devices and operating systems. Your authoring tool is not able to provide you this, so you need to check it yourself. Here are a few methods to ensure that it is functioning as expected on the various devices:
Is the text readable?
You could use a larger font size to make sure that the text is readable on devices of any resolution. Easing formatting, and auto-resizing text boxes are also useful.
Content Alignment
Check the content on all devices, platforms, and browsers to show how the alignment varies and adjust it accordingly. This is because of the different HTML rendering engine and JavaScript interpretation for each of them, and you need to adjust your material accordingly.
Area for target areas for touch and select
Touch and select controls may be quite difficult on smaller devices. So, make sure you leave enough space for user controls. Also, leave space between the different elements so that mistakes can be avoided.
Layer and group the navigation controls
Take out the different navigation controls and group them logically. Layer them according to the frequency of usage. You can also enable or hide any elements based on the devices used.
Offer visual cues
Provide visual cues to help the users understand the specific gestures used as interactivities in your course. They need to be clear and explicit to help guide them with the functionality.
Use device appropriate instructions
The functionality and user interface would change depending on the device. So, use specific instructions for every device. As an example, on laptops and computers one needs to use any key, whereas on touch devices, you just need to tap. You could also use generic instructions that would be common all through.
Use suitable interactivity for all devices
Make sure the interactivities work smoothly on all devices. You can also use additional features absed on the kind of device used.
The relationship and meaning between all parts of the course need to be maintained
The layout needs to be checked to ensure proper sequence is maintained on every device. The location and the references must match, and also enough space must be left to make everything clear and distinct.
Course Performance
The eLearning projects must perform well irrespective of the device or operating system. You need to control all memory lag issues and make sure no crashes occur.
It is not possible to have a standard device. So, you need to optimise your content for every device available. Use the above tips and ensure that your course runs smoothly no matter what device is used.
Tags: Convert Flash to HTML5, Custom eLearning Solutions, eLearning Services, Rapid e-learning Development, Flash to HTML5 Conversion Services, Translation and Localization Services, eLearning Vendors, eLearning Content Localization
https://www.swiftelearningservices.com/wp-content/uploads/2022/09/Swift-eLearning-Services-logo_220.png
0
0
Swift Elearning Services
https://www.swiftelearningservices.com/wp-content/uploads/2022/09/Swift-eLearning-Services-logo_220.png
Swift Elearning Services
2015-04-08 14:26:24
2021-07-01 16:28:40
Things to Test in Multi-Platform E-Learning Course