Online Employee Induction Training – Intuitively Designed Within a Single Screen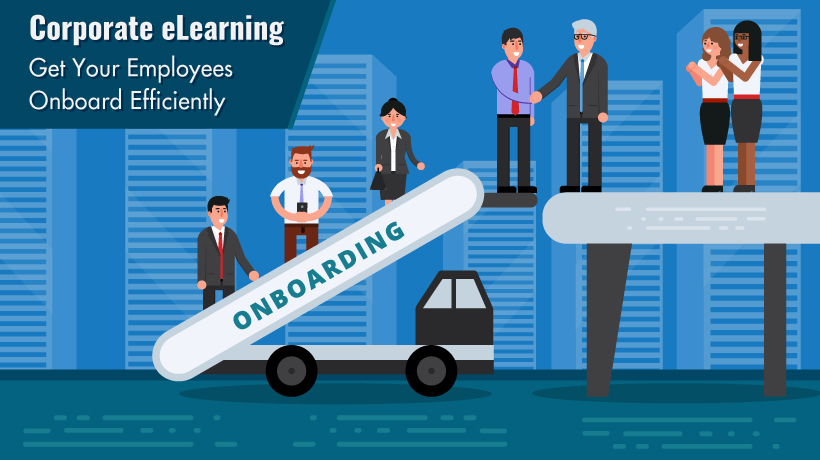 Requirement was to create an online employee onboarding and induction training for new hires using blended learning approach.
The content we received was a 100-slide presentation. The challenge was to have the learners to first go through the content which was more relevant to their job role. And later present the content that was optional or not directly related to the job role of the new hires. In short, a branching approach was required.
After analyzing the corporate training needs, we chunked the text-heavy PowerPoint training content to short easy-to-digest bite-sized learning nuggets. We wanted it to be a visually-rich, interactive eLearning course with minimal click-through buttons so that the learners can absorb and retain information easily.
Solution:
As an Instructional Designer, my approach was to effectively communicate the organization's values and culture while keeping the content succinct and to the point. To achieve this objective, I have:
Worked closely with SMEs to identify the core onboarding training content
Used an interactive onboarding roadmap concept to take new recruits through specific milestones to complete their onboarding journey successfully
Incorporated videos from leadership team to encourage new employees feel welcome and motivated
Used context-driven graphics and images along with an interactive timeline and organizational structure to make it visually appealing as well
Effectively used audio narration to complement the on-screen text for better learning
Excluded the content that was irrelevant to the onboarding training context
eLearning Authoring tool Used:
The software we used here was Lectora and we did custom coding to meet the client's custom requirement.
Result:
Despite text-heavy content, we could create an interactive eLearning course with desired learning outcomes. This improved the new hire engagement while making whole onboarding and employee induction process quick and efficient.
Get in touch with Swift to discuss how we can help you reap the benefits online training while onboarding your new staff.
Here's a snippet of interactive organizational structure which is tweaked a bit to maintain client's confidentiality.

Our Services: Rapid eLearning, Translation and Localization, eLearning Content Development
https://www.swiftelearningservices.com/wp-content/uploads/2022/09/Swift-eLearning-Services-logo_220.png
0
0
Kalooji Rajesh
https://www.swiftelearningservices.com/wp-content/uploads/2022/09/Swift-eLearning-Services-logo_220.png
Kalooji Rajesh
2016-10-03 17:24:04
2022-07-15 16:03:56
Online Employee Induction Training – Intuitively Designed Within a Single Screen