Is it Necessary to Implement Blended Learning?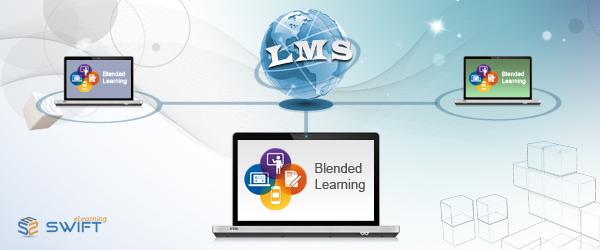 Corporate training programs have been implemented by most companies as a matter of investment. But, with technology advancing at such a rapid rate, it is not enough if you just leave all the training sessions in to just classroom training. It may not fulfil all the goals completely. Today, we see BYOD, next generation cloud computing, and all other pervasive technology. In order to enhance appeal, reach, and impact all in one, it is important to revamp the training program and move to a new strategy called Blended Learning.
Understanding the overall essence of the Blended Learning methodology is most important. A combination of several elements is contained in it. It includes teaching methods that are efficient and effective, powerful and rich content, and dissemination channels that are enabled using a Learning Management System that is efficient enough. You can sum it up by saying that blended learning solutions are much more than a simple classroom teaching methodology. You have all round techniques involved in it, like eLearning modules, face to face sessions by instructors that lead to games, and also learning programs employing the social media.
There are a number of things you need to keep in mind before implementing blended learning in to your organizations learning programs. Here are the most important questions you need to consider before making the big move:
Is your current learning program benefiting a geographically diverse workforce? Have you left enough room and space for flexibility? Have you implemented the concept of anywhere anytime learning?
Are your organization's learning objectives effectively fulfilled using the current strategy and methodology?
Is optimal learning working out with your employees? Are they having a continuous learning process?
Have you made sure to set training touch points to appeal to the interests and requirements of the Generation C workforce? Are these methods interactive and modern? Do they align with the social media?
In case you find that at least one of these questions answers 'no', then you need to implement blended learning methodology in your learning program. This enables you to help your employees to excel in their roles and provide them the fuel to focus in their work and offer continuous learning programs to help them grow.
The concept of Blended Learning
The LMS enabled Blended Learning includes the core concepts of Mobile Learning, Online Learning, Social Media or Informal Learning, Games, and Classroom Training. If the Learning and Development function is able to regularly align the outcomes with the larger goals of the organization, then you can say that the learning is effective. Blended Learning is what is needed to improve the performance for the organization. You could create a vibrant learning environment with this. Using technology as the backbone and other channels to be able to disseminate the content, the employees will be able to experience flexibility and quality in all the learning processes.
Our Services: Convert PowerPoint to eLearning, Learning Management System, Rapid eLearning Development
https://www.swiftelearningservices.com/wp-content/uploads/2022/09/Swift-eLearning-Services-logo_220.png
0
0
Swift Elearning Services
https://www.swiftelearningservices.com/wp-content/uploads/2022/09/Swift-eLearning-Services-logo_220.png
Swift Elearning Services
2015-04-08 12:12:01
2021-07-09 18:35:25
Is it Necessary to Implement Blended Learning?