Review 360 – How to Initiate and monitor review processes seamlessly
Click or tap on the play button below to watch the video for easier understanding.
Streamline stakeholder approval with ease! No more dealing with spreadsheets or phone calls to keep your team aligned. Instead, utilize Review 360 to send and monitor requests for stakeholders to review specific content items. Thanks to the new features in Review 360 – email notifications, due dates, visible statuses, and completion buttons.
In this blog post, you will learn a step-by-step procedure to initiate a review feedback request within Review 360.
Step 1: 
Once the course is published in Review 360, the '+Request Review' tab becomes visible within the Review link.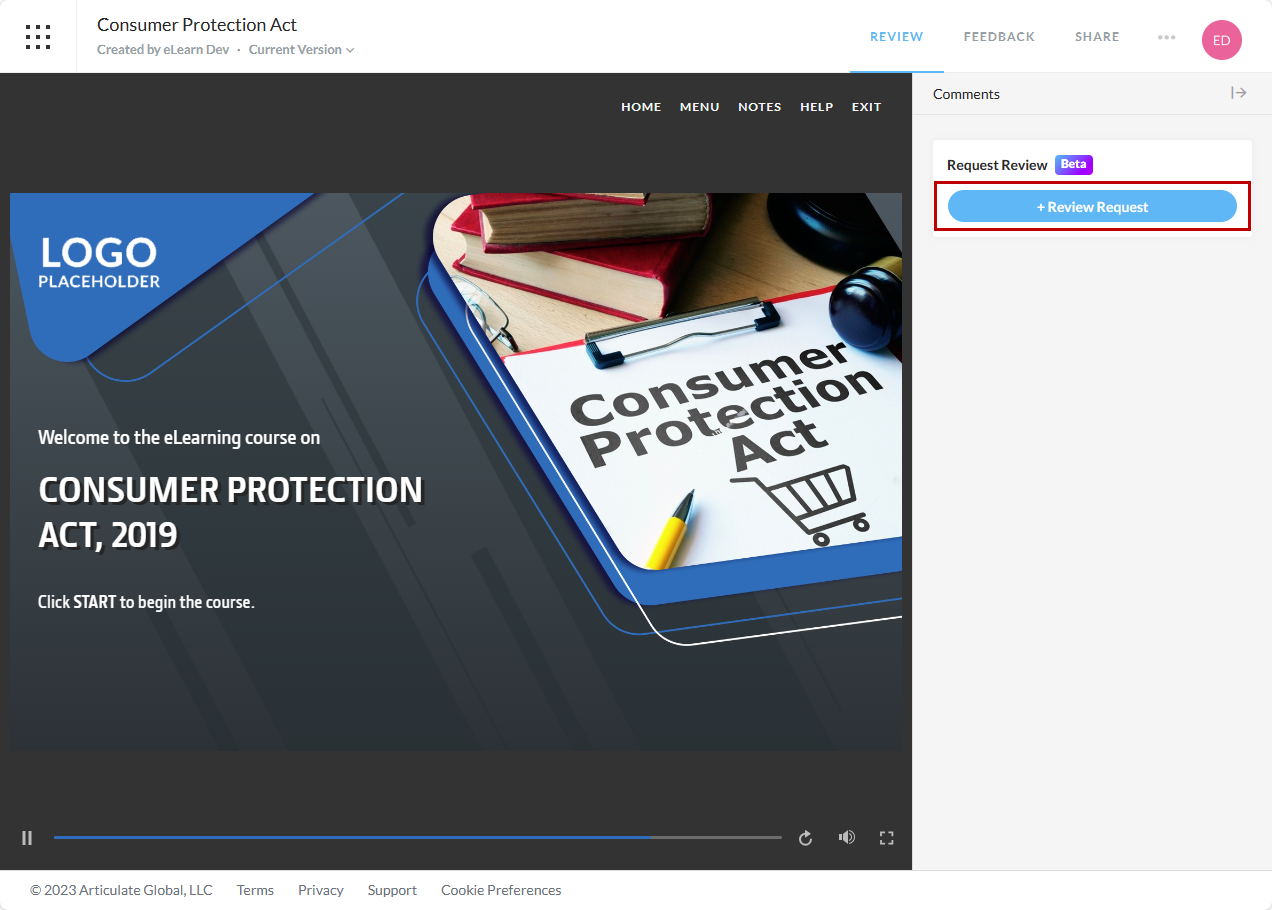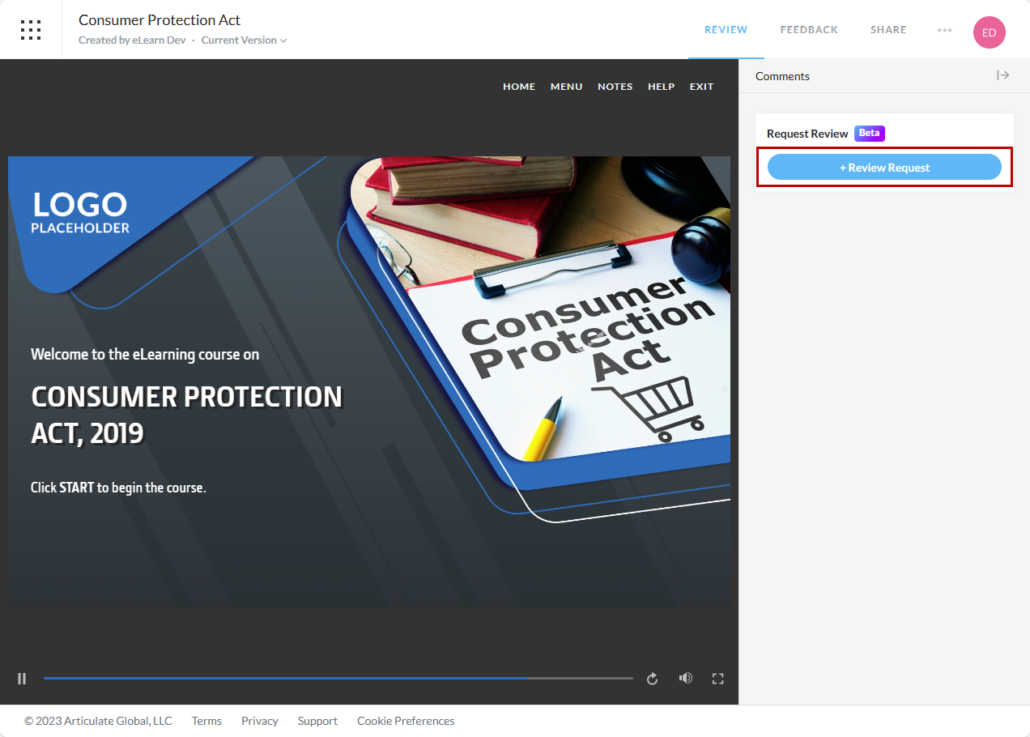 Step 2: 
Enter the reviewer's email address and choose it from the dropdown menu.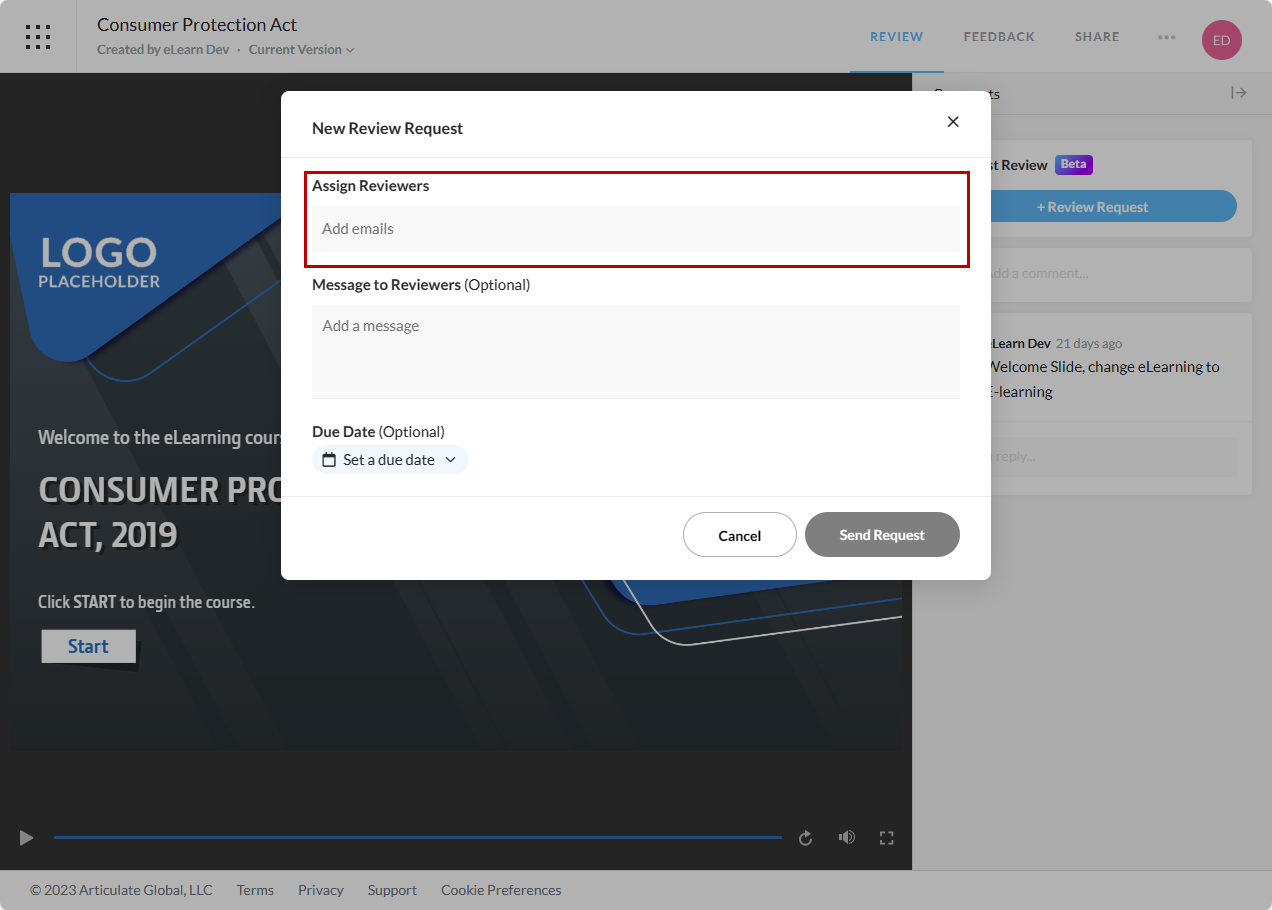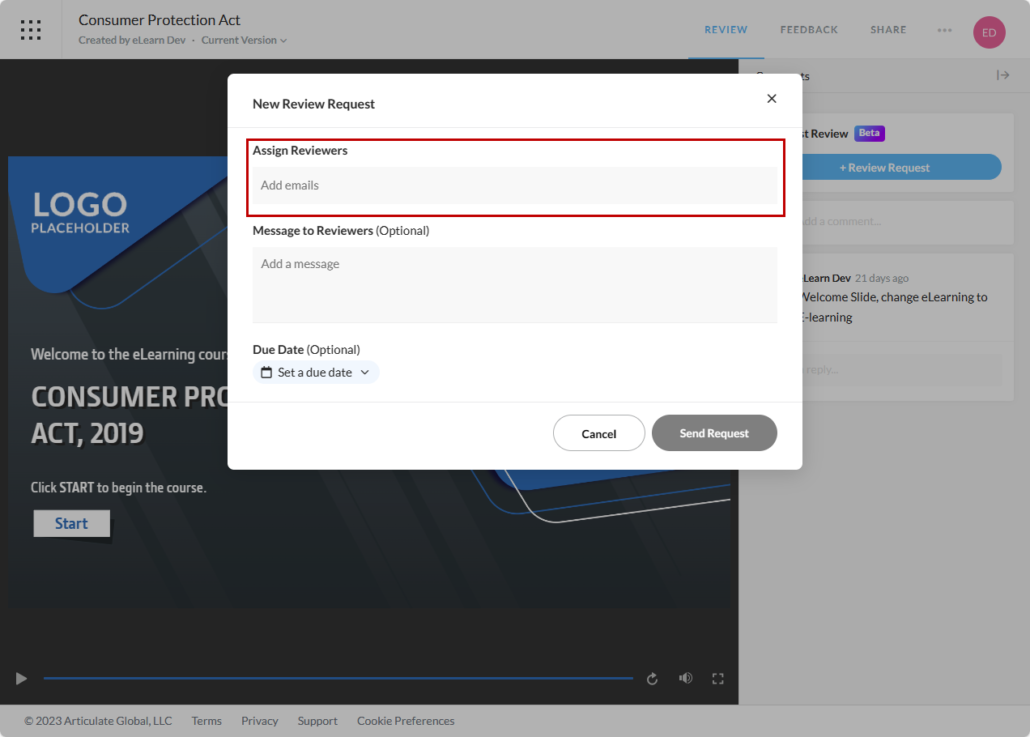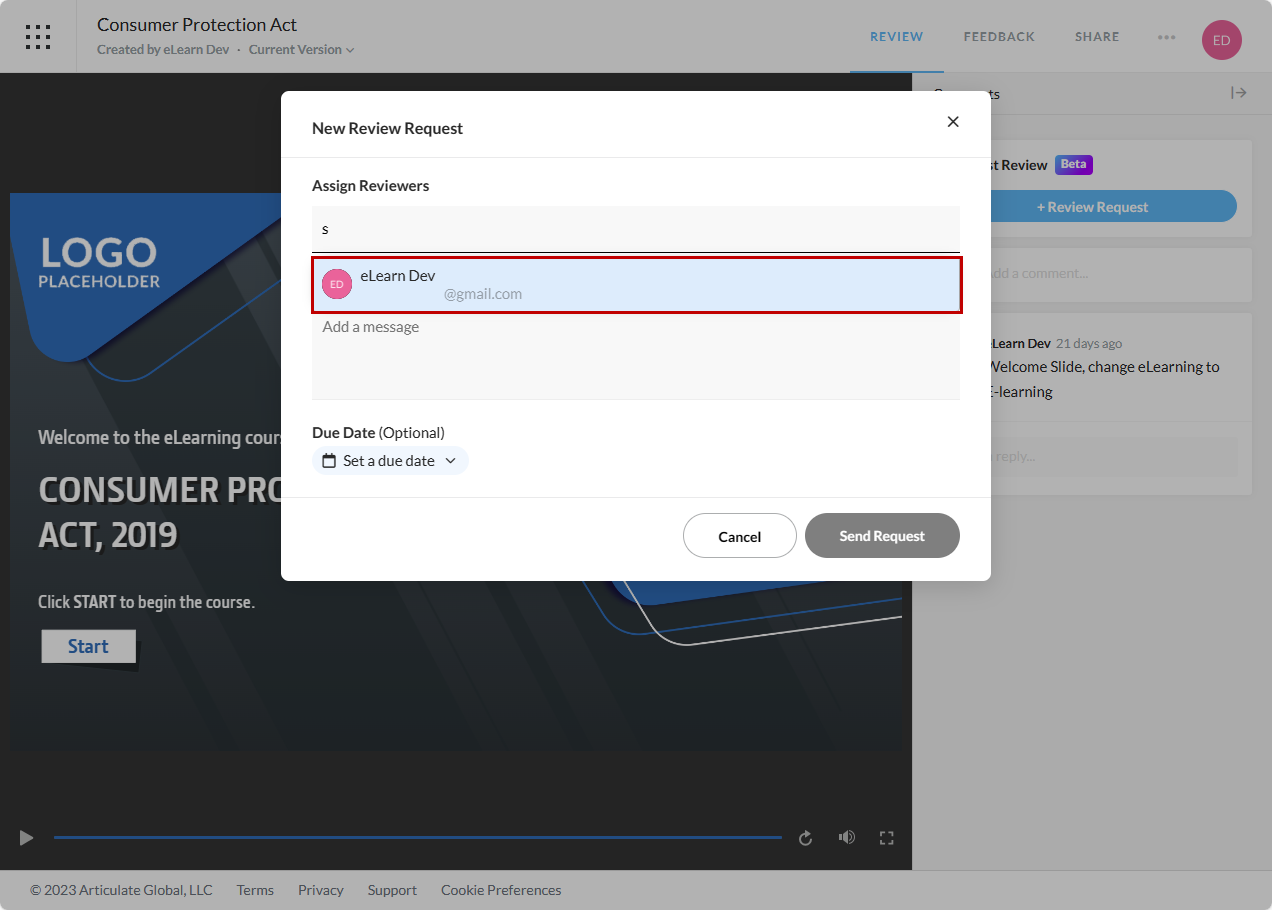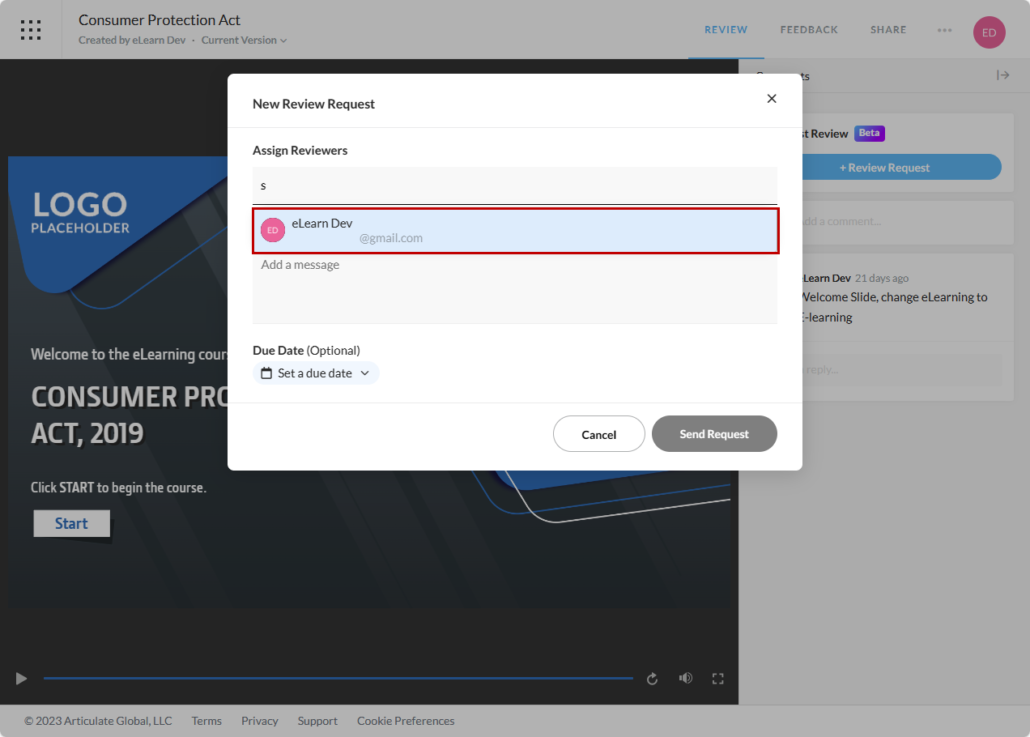 Step 3: 
Feel free to input a personalized message for your reviewers. For instance, if your content is password-protected, you can include the password in your message if necessary.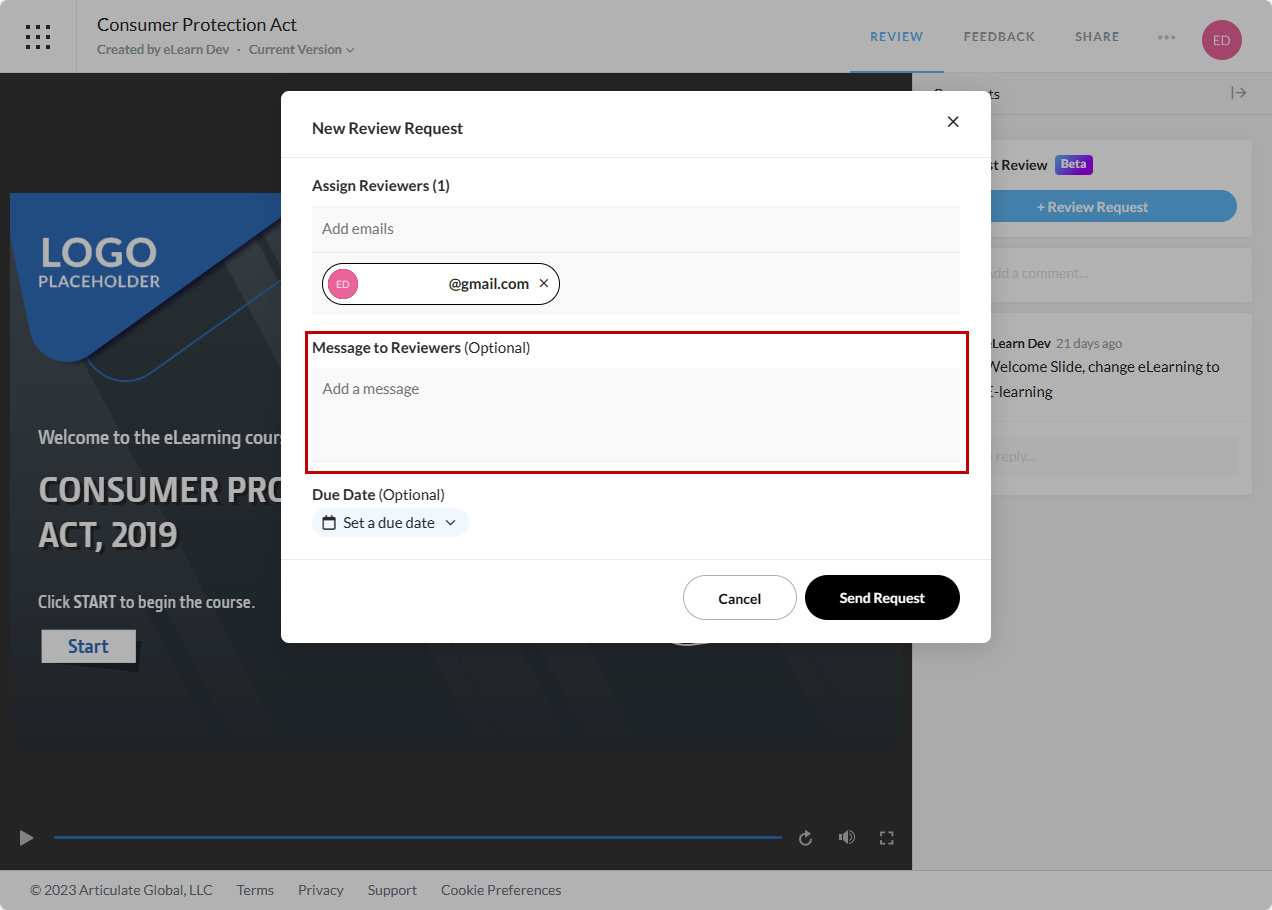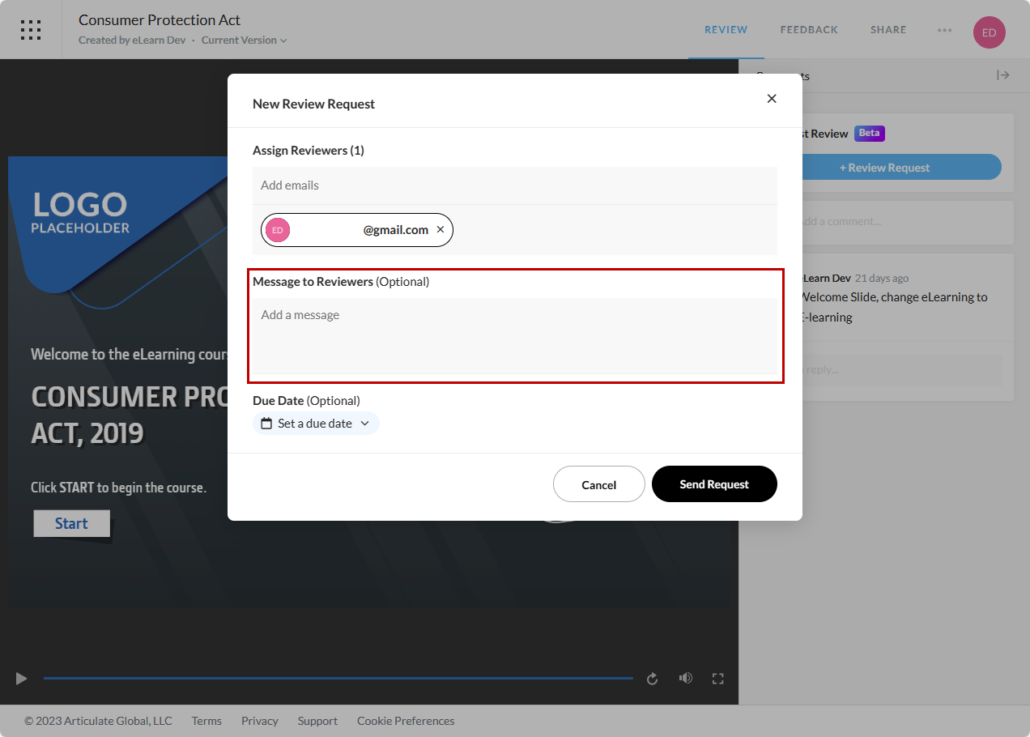 Step 4: 
You can set a due date and automatically send email reminders to reviewers who have not completed their reviews.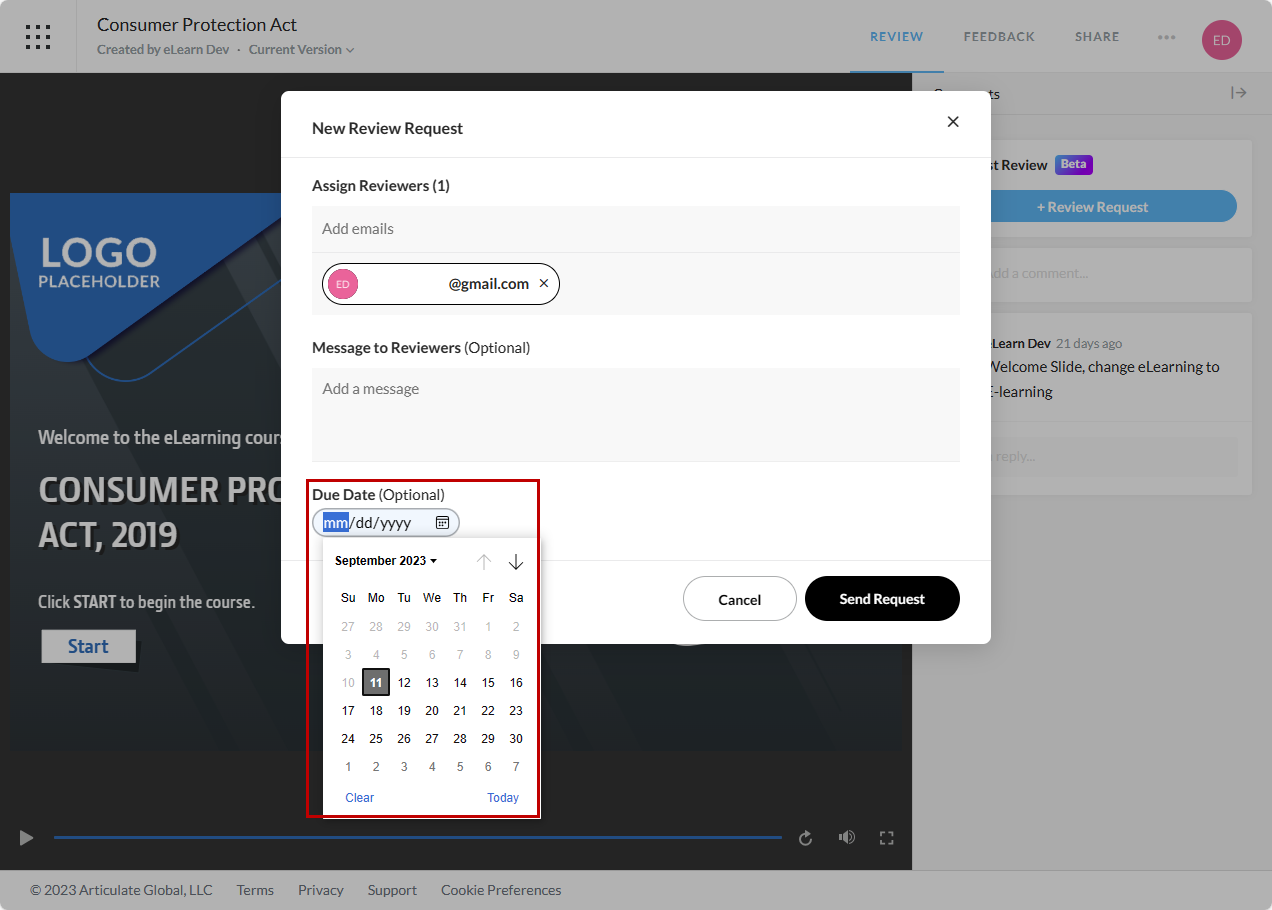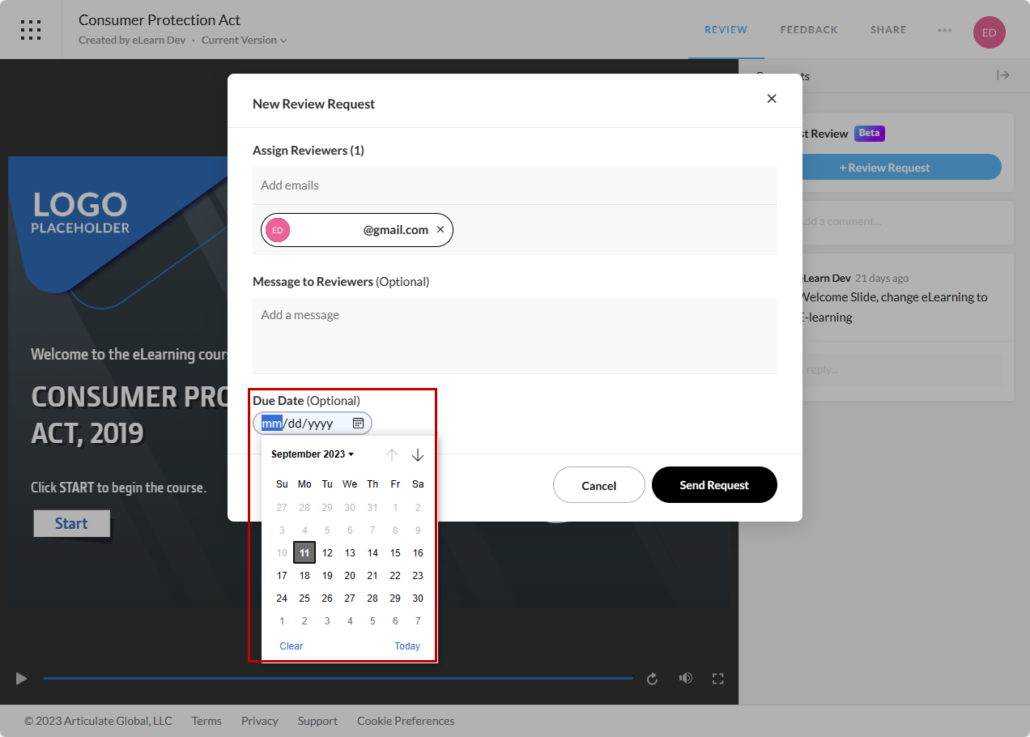 Step 5: 
Verify that all the details are accurate, and then press the "Send Request" button.