How to Use Generative Fill and Generative Expand options in Adobe Photoshop
Click or tap on the play button below to watch the video for easier understanding.
Generative Fill and Generative Expand are two cutting-edge features in Adobe Photoshop that harness the power of artificial intelligence to revolutionize your creative projects, including Custom eLearning Development and Rapid eLearning Development. These tools are designed to streamline and amplify your design capabilities, making them indispensable for both beginners and seasoned Photoshop users.
Generative Fill is a ground-breaking feature that allows you to automatically generate content within your images, making it especially valuable for eLearning Development. It can seamlessly fill in areas with patterns, textures, or designs based on the existing elements in your composition. This feature not only saves your time but also opens up new creative possibilities by suggesting design ideas that you might not have thought of otherwise, which can greatly enhance the visual appeal of your eLearning materials.
Generative Expand, on the other hand, takes the concept of resizing and manipulation to a whole new level, making it a valuable asset for eLearning Development. With this feature, you can intelligently expand or extend your images while preserving the integrity of the content. Whether you need to increase the size of an object within a composition or extend the background seamlessly to fit your eLearning course layout, Generative Expand ensures that your adjustments look natural and visually pleasing, contributing to a polished and professional eLearning experience.
Incorporating these innovative features into your eLearning development workflow can significantly speed up the process of creating custom eLearning content and facilitate Rapid eLearning Development. They empower you to generate unique visuals, fill in background elements, and resize images efficiently, all of which are crucial aspects of eLearning development. Whether you are a beginner starting with eLearning development or a seasoned professional, Generative Fill and Generative Expand will prove to be invaluable tools for enhancing the quality and efficiency of your eLearning projects.
In this comprehensive guide, we will explore how to use Generative Fill and Generative Expand effectively to take your Photoshop skills to the next level.
To utilize the generative fill and expand features in Photoshop, follow these steps:
Step 1: 
Launch 'Photoshop' and open an image.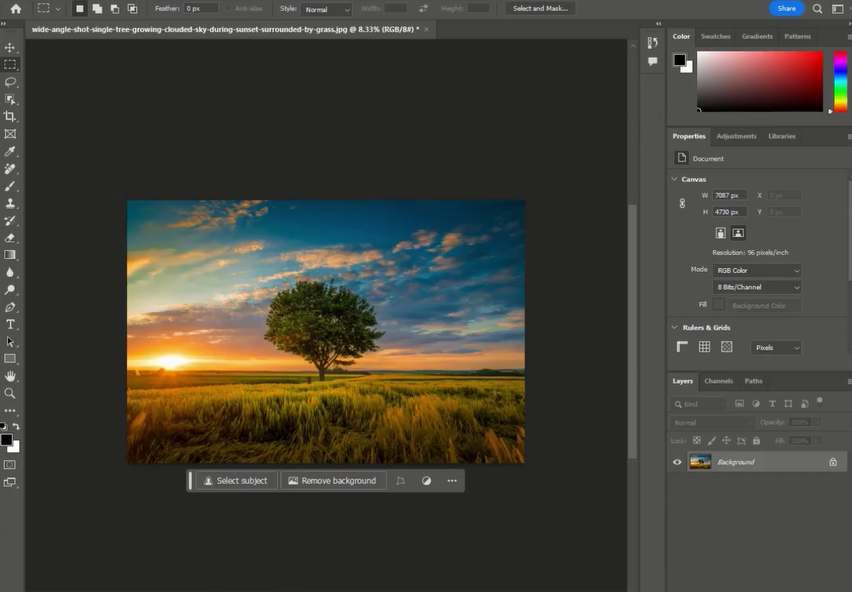 Step 2: 
If you want to expand the image, click the 'crop' tool and enlarge the area as needed.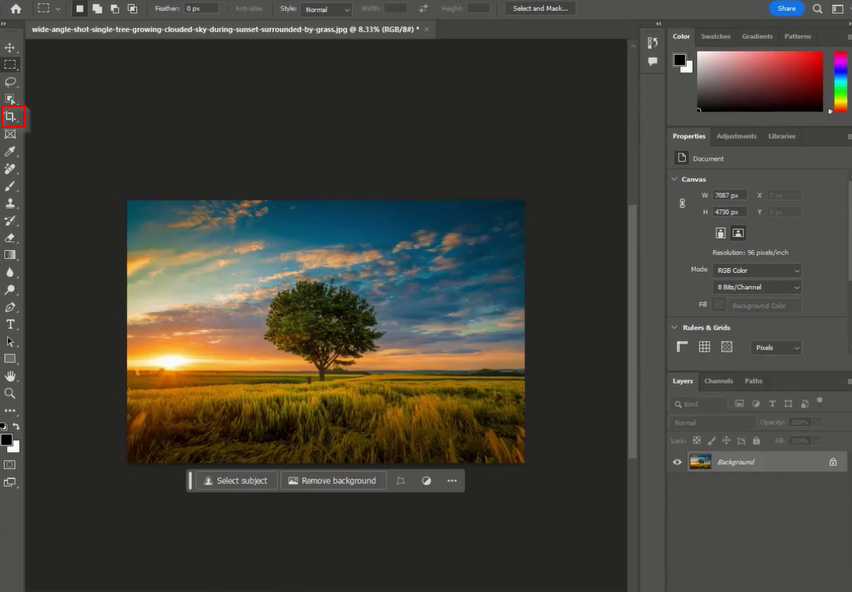 Step 3: 
Select the expanded area using the 'Rectangular Marquee Tool' and click the 'Generative' button.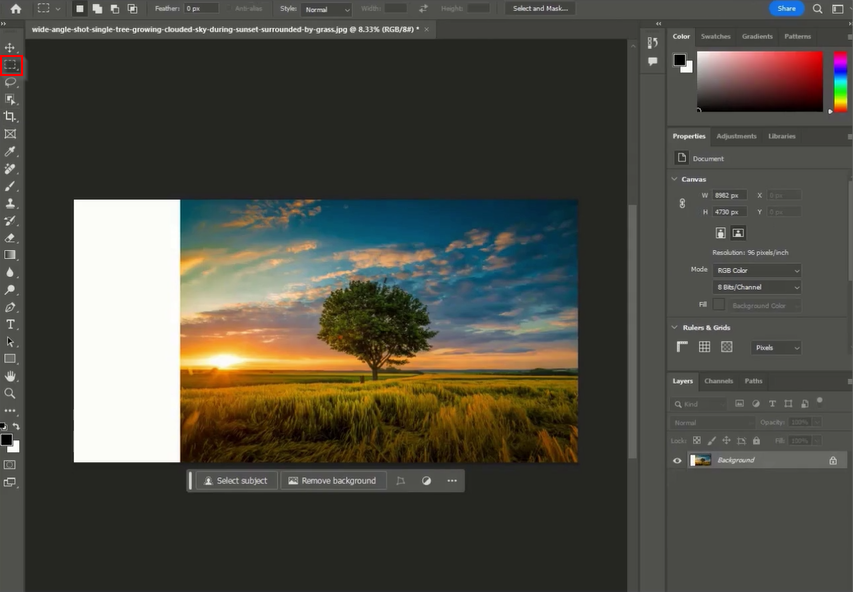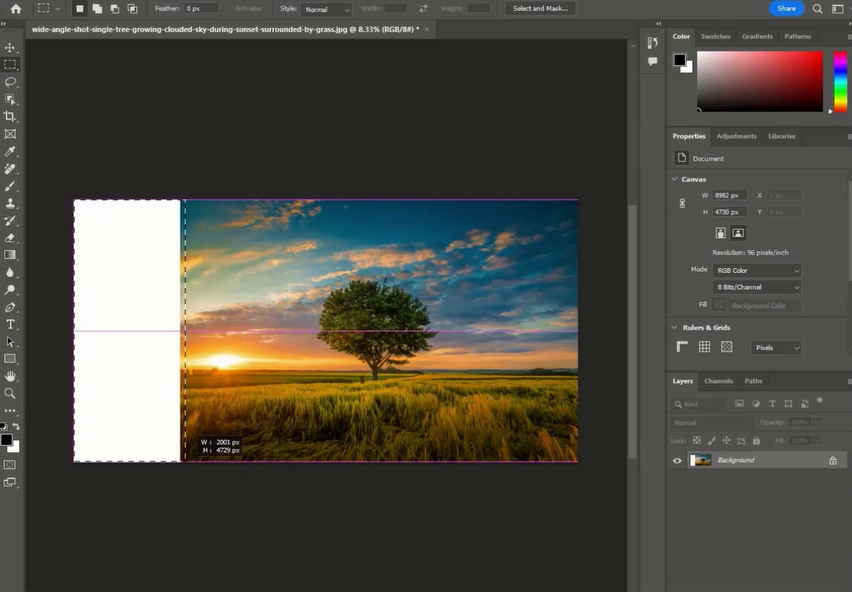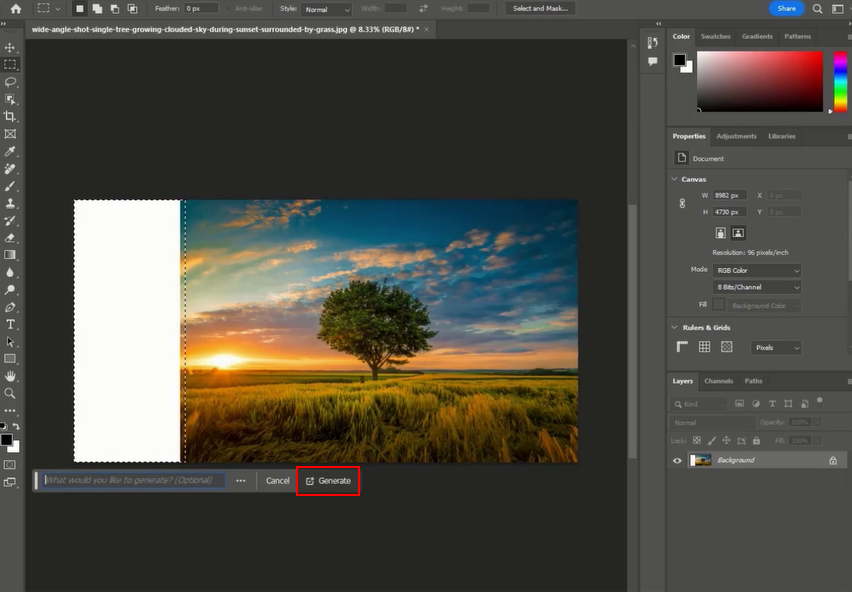 Step 4: 
You can observe the image filling the expanded area.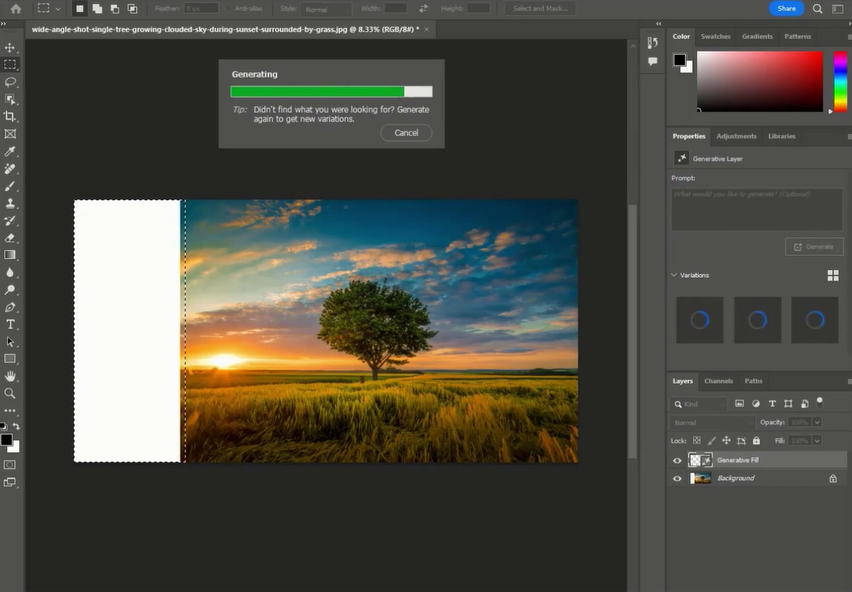 Step 5: 
For generative fill, you can select the desired area using the 'Rectangular Marquee Tool'.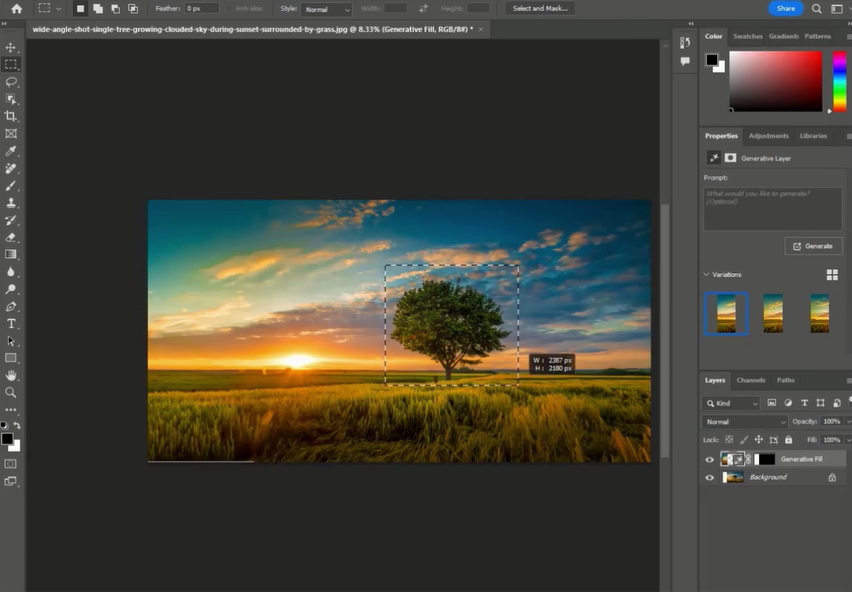 Step 6: 
After selecting the area, click the 'Generative Fill' button.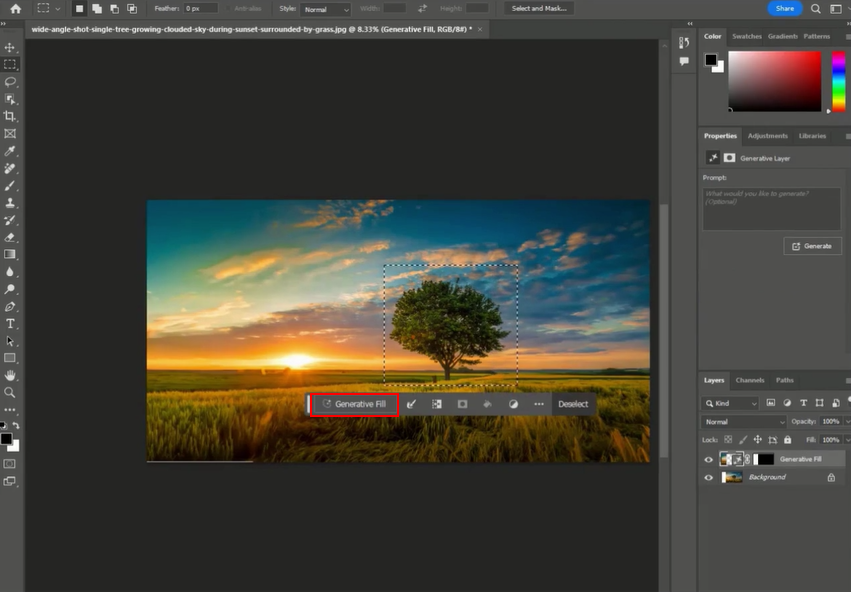 Step 7: 
You can provide instructions for removing or adding objects as necessary and click the 'Generate' button.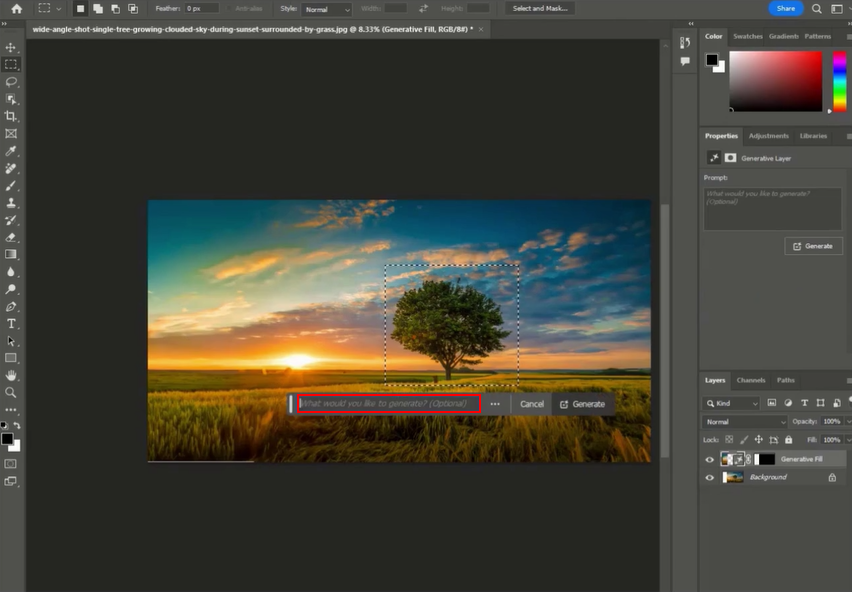 Step 8: 
In this example, we are relocating a tree by removing it from one location and adding it to another.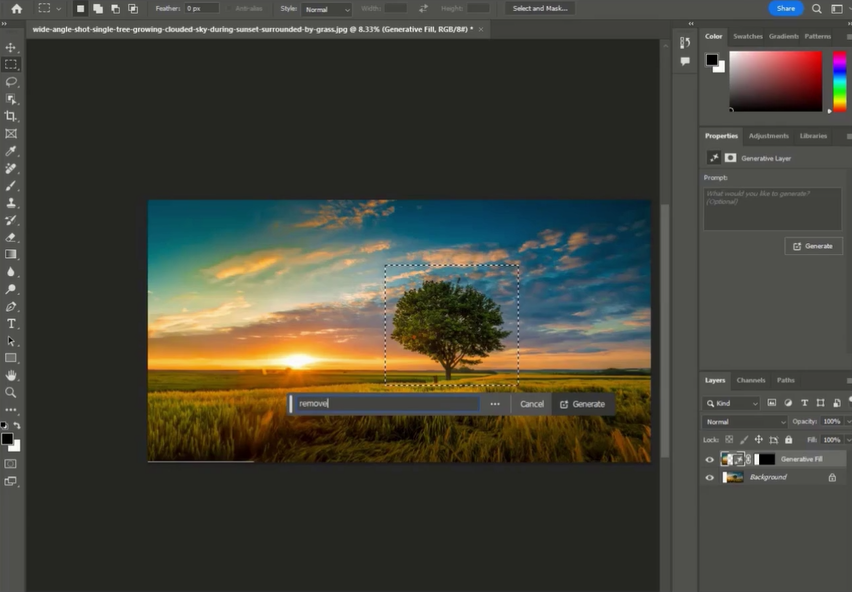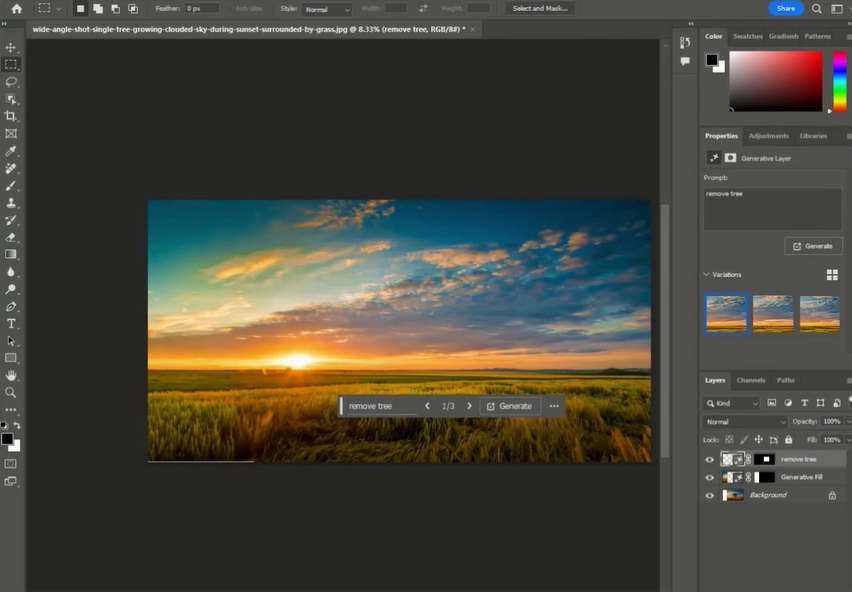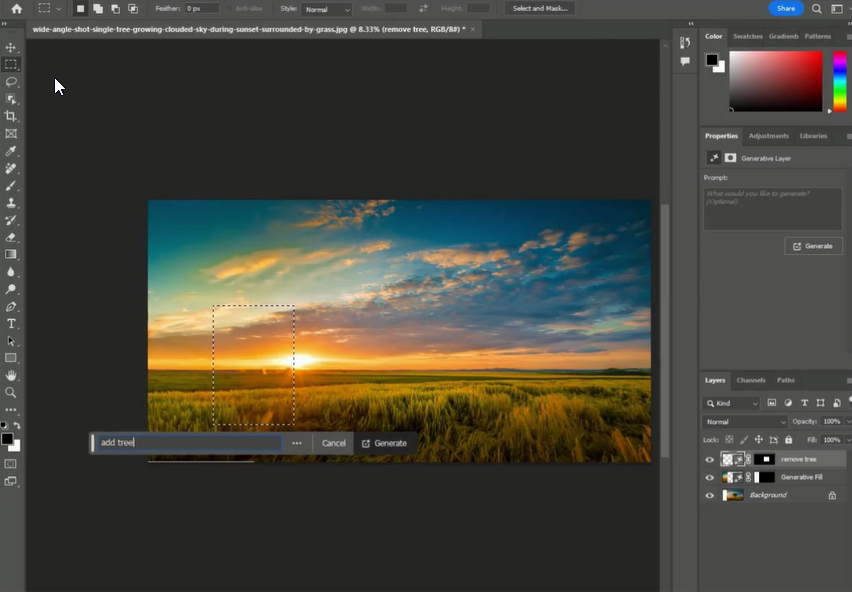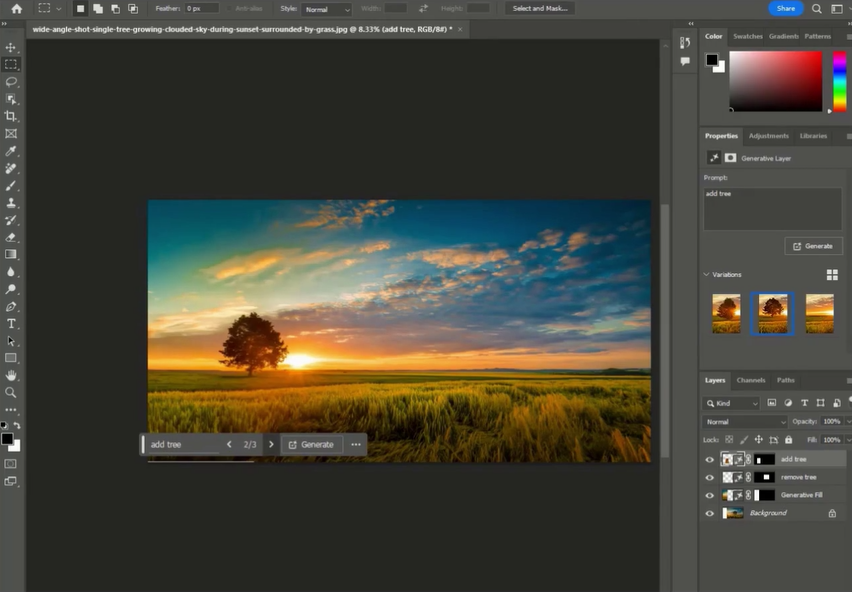 Conclusion:
Generative Fill and Generative Expand are transformative additions to Adobe Photoshop's ever-expanding toolkit. These AI-powered features empower you to work smarter, not harder, by automating tasks that would otherwise be time-consuming and technically challenging. By understanding how to effectively utilize Generative Fill and Generative Expand, you can unlock a world of creative possibilities and take your Photoshop skills to new heights.
Whether you're a graphic designer, photographer, or digital artist, these tools offer a streamlined and intuitive way to enhance your projects. From generating intricate patterns to seamlessly expanding your compositions, Generative Fill and Generative Expand enable you to push the boundaries of your creativity.
As you continue to explore and experiment with these features, you'll discover how they can enhance your workflow, save your precious time, and inspire fresh ideas for your designs. So, dive into the world of Generative Fill and Generative Expand, and let the power of AI revolutionize your Photoshop experience. Your creative journey is about to reach new horizons, and the possibilities are truly limitless.