How to activate lost connectivity alert in Articulate Storyline 360
Click or tap on the play button below to watch the video for easier understanding.
Welcome to our detailed, step-by-step guide on how to enable lost connectivity alerts in Articulate Storyline 360. This feature warns learners and stops their progress when their internet connection becomes unstable, so they don't lose their current progress.
To activate 'lost connectivity alerts' in the course follow the steps below:
Step 1: 
Open the Articulate Storyline 360 project and then click on the 'Player' button in the ribbon.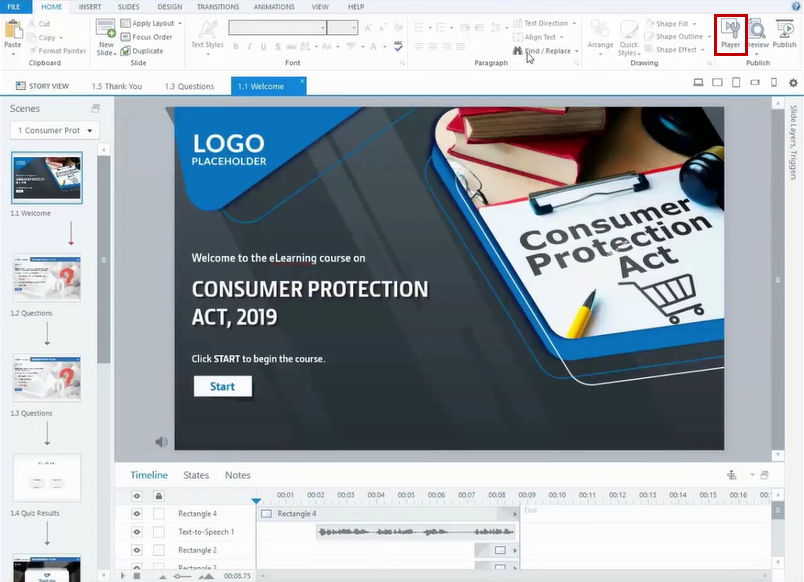 Step 2: 
Click on 'Other' in the ribbon within the Player properties window.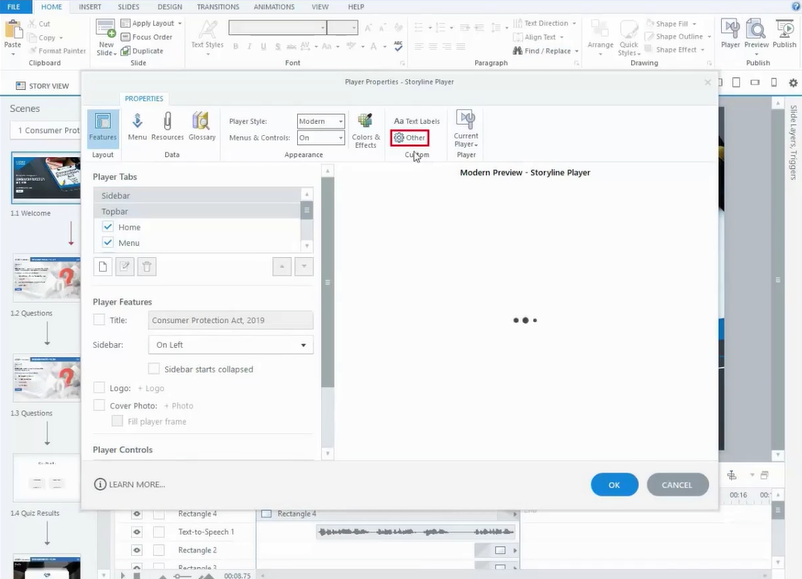 Step 3: 
In the 'Connectivity Alert' section, check the box labeled 'Prevent learners from progressing when offline'.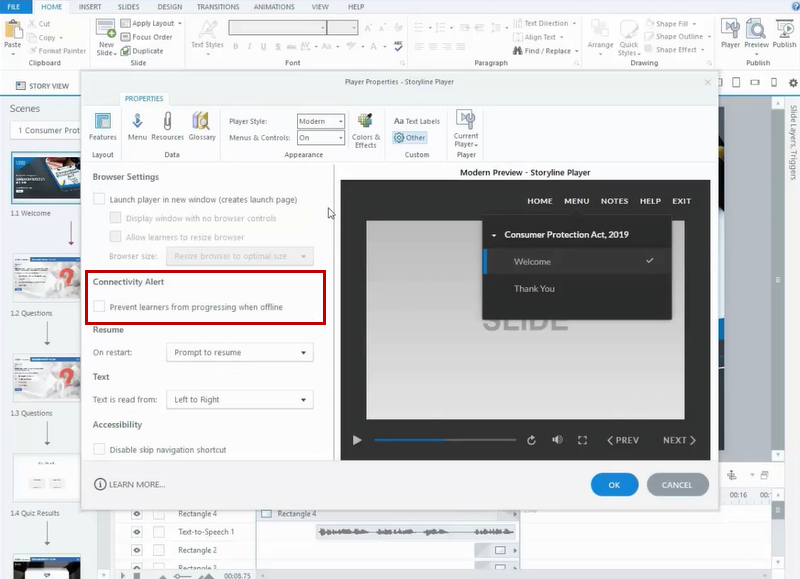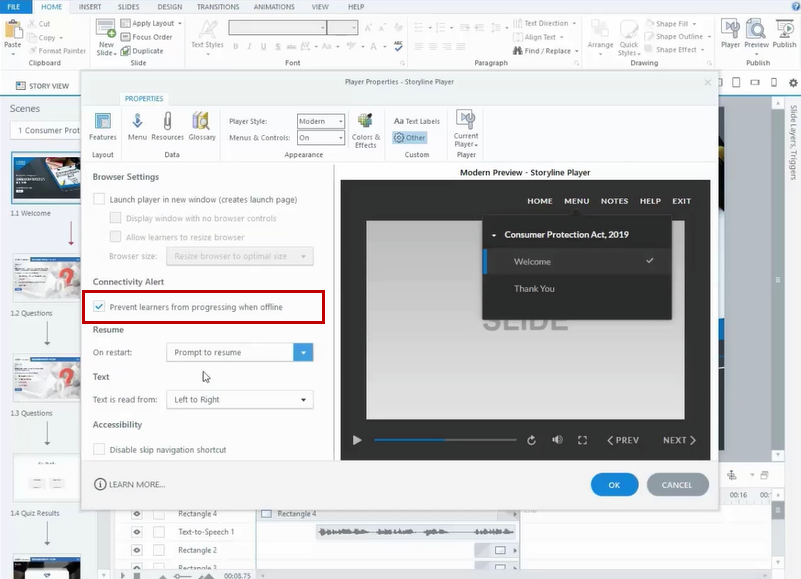 Step 4: 
Click 'OK' to save the changes.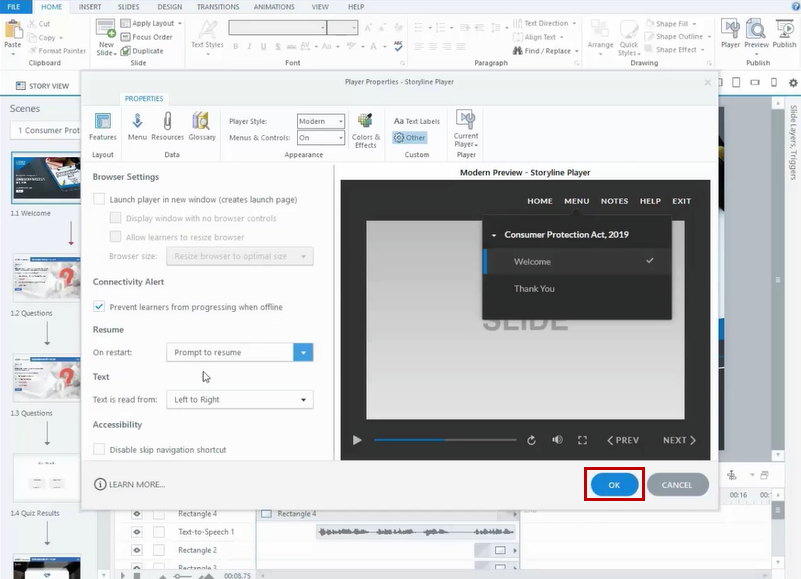 Step 5: 
Publish the file and launch the course using 'story.html' file.
Step 6: 
When your connection is lost, you will see the 'You are offline. Trying to reconnect' popup alert in the bottom left corner of the screen as shown in the screenshot below.