How to generate a video from the text using new AI feature in VYOND
Click or tap on the play button below to watch the video for easier understanding.
Welcome to our detailed, step-by-step guide on utilizing the capabilities of Vyond Go 'AI' feature. We will demonstrate how to seamlessly transform content into engaging videos using the latest AI feature.
Vyond introduces an innovative 'AI' feature that revolutionizes eLearning development, enabling the creation of engaging and interactive eLearning training courses.
To generate a video from text, proceed with the following steps:
Step 1: 
Open 'Vyond' in your web browser and login using your credential.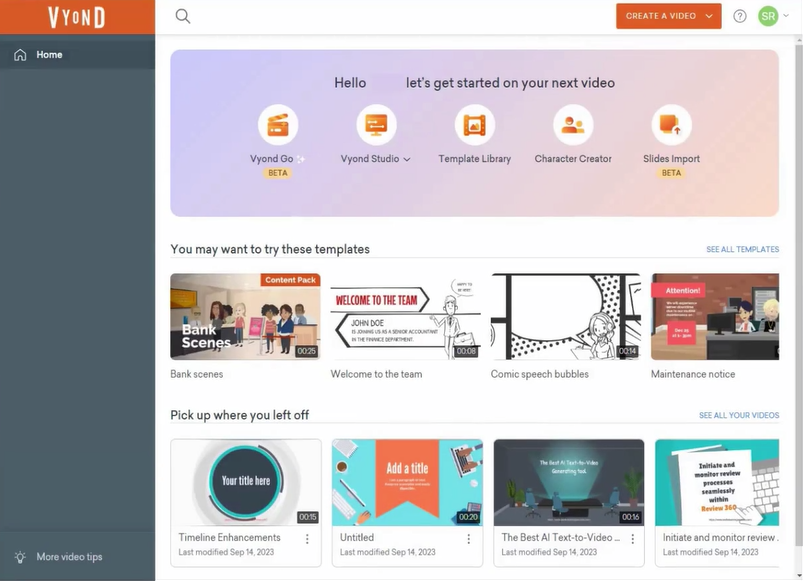 Step 2: 
Click on the 'Vyond Go' tab.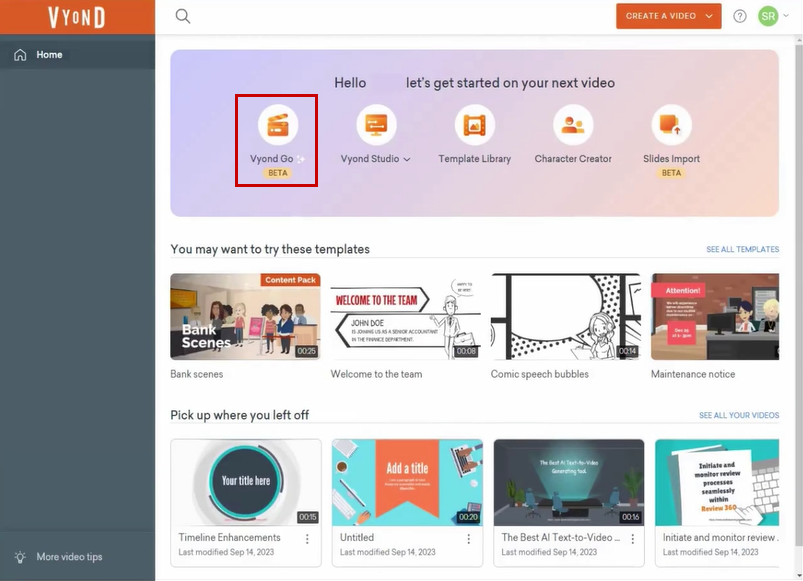 Step 3: 
Enter a topic for your video in the 'Topic' field.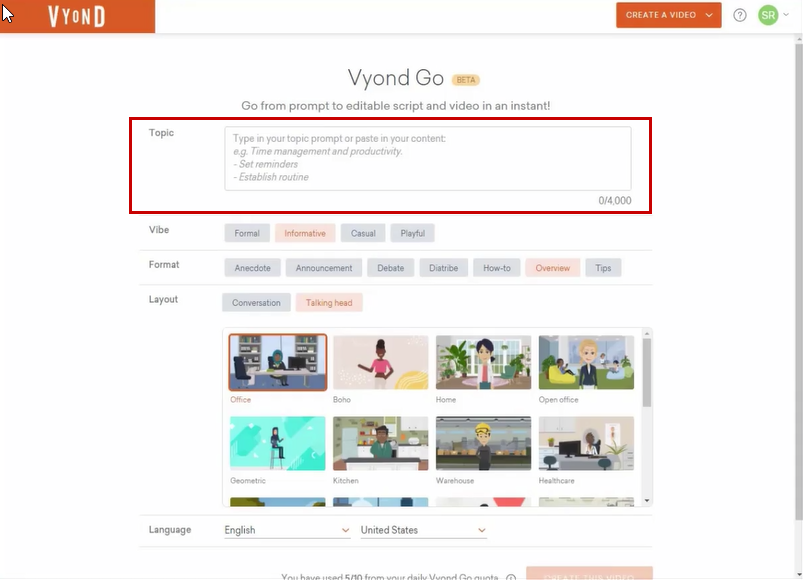 Step 4: 
Select a 'Vibe' (such as formal, informative, casual, or playful).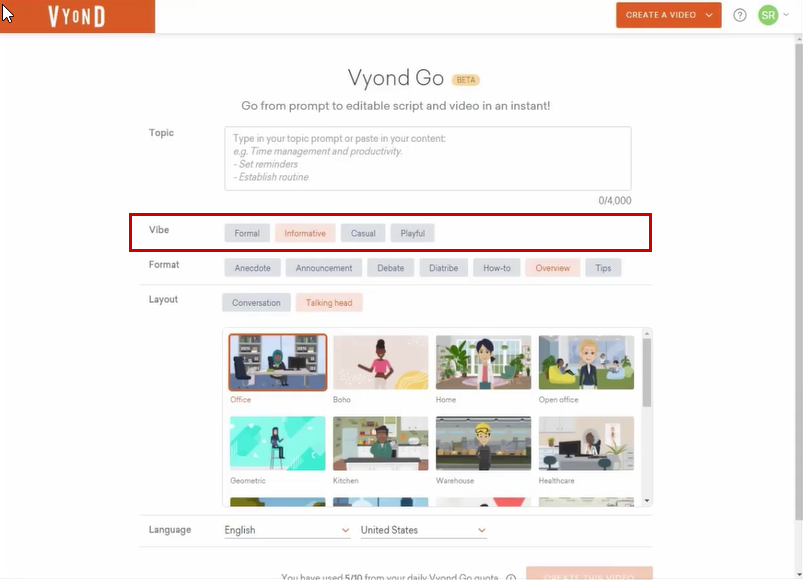 Step 5: 
Select a 'Format' (such as Anecdote, announcements, debate and overview).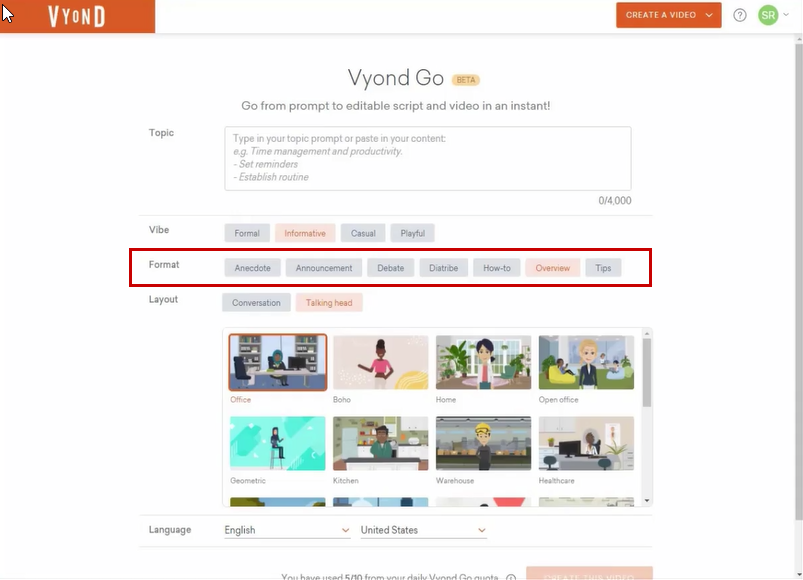 Step 6: 
Choose a 'layout' (like conversation or talking head).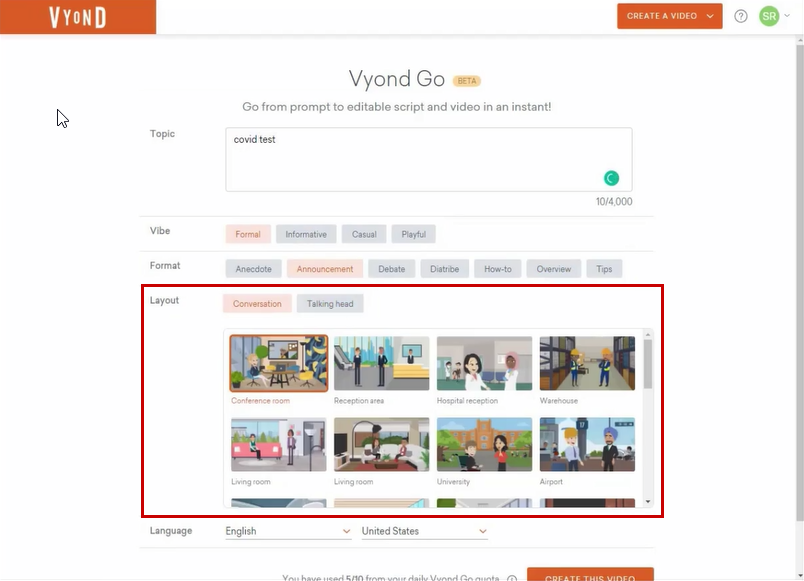 Step 7: 
After selecting all your requirements, click the 'Create this video' button.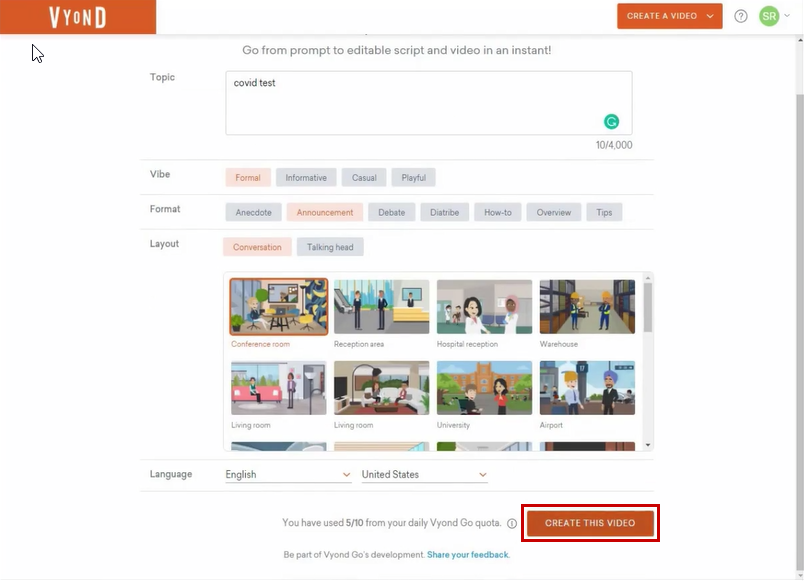 Step 8: 
After generating your video, you have the flexibility to make edits as necessary by clicking the 'Edit' icon.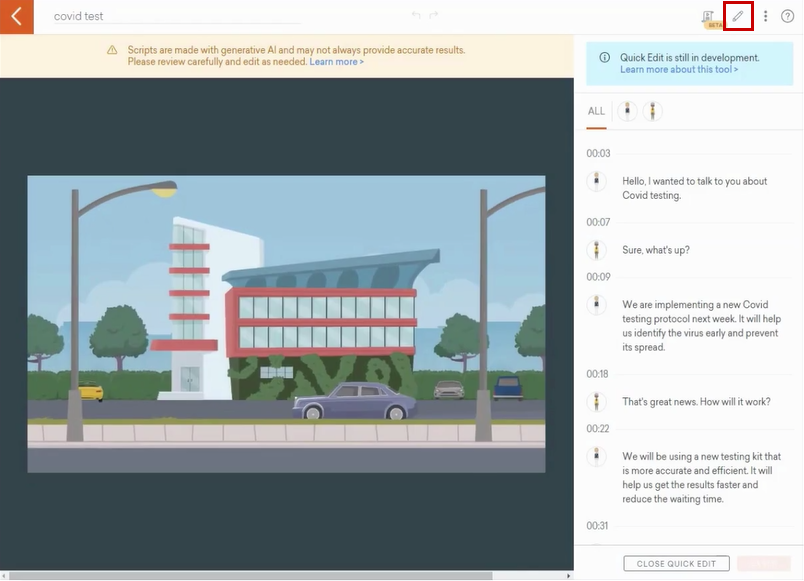 Step 9: 
This includes adding text, images, music, and voiceover, as well as adjusting the video style as you like.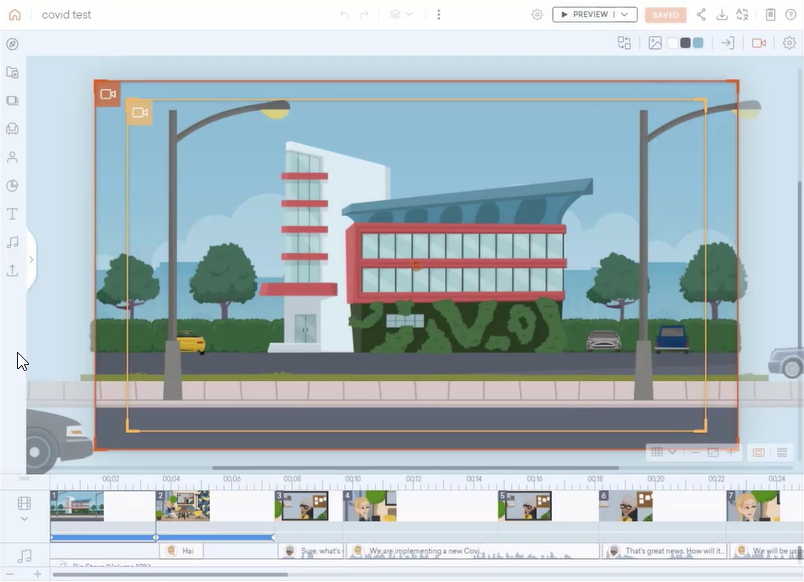 Conclusion:
Vyond Go is a revolutionary AI-powered video creation tool that not only generates professional-looking video scripts and videos from text prompts but also excels in custom elearning development, all within a unified style and within the Vyond platform.