How to Create and Merge Question Banks in Articulate Rise
Click or tap on the play button below to watch the video for easier understanding.
Learners can get different questions each time they take a quiz in Articulate Rise. You can use the Random Questions option when inserting questions from a question bank.
This step-by-step guide will show you how to create a question bank and merge questions in Articulate Rise.
Step 1: 
To create a question bank in the Articulate Rise, click on the 'Question Banks' tab on the Dashboard.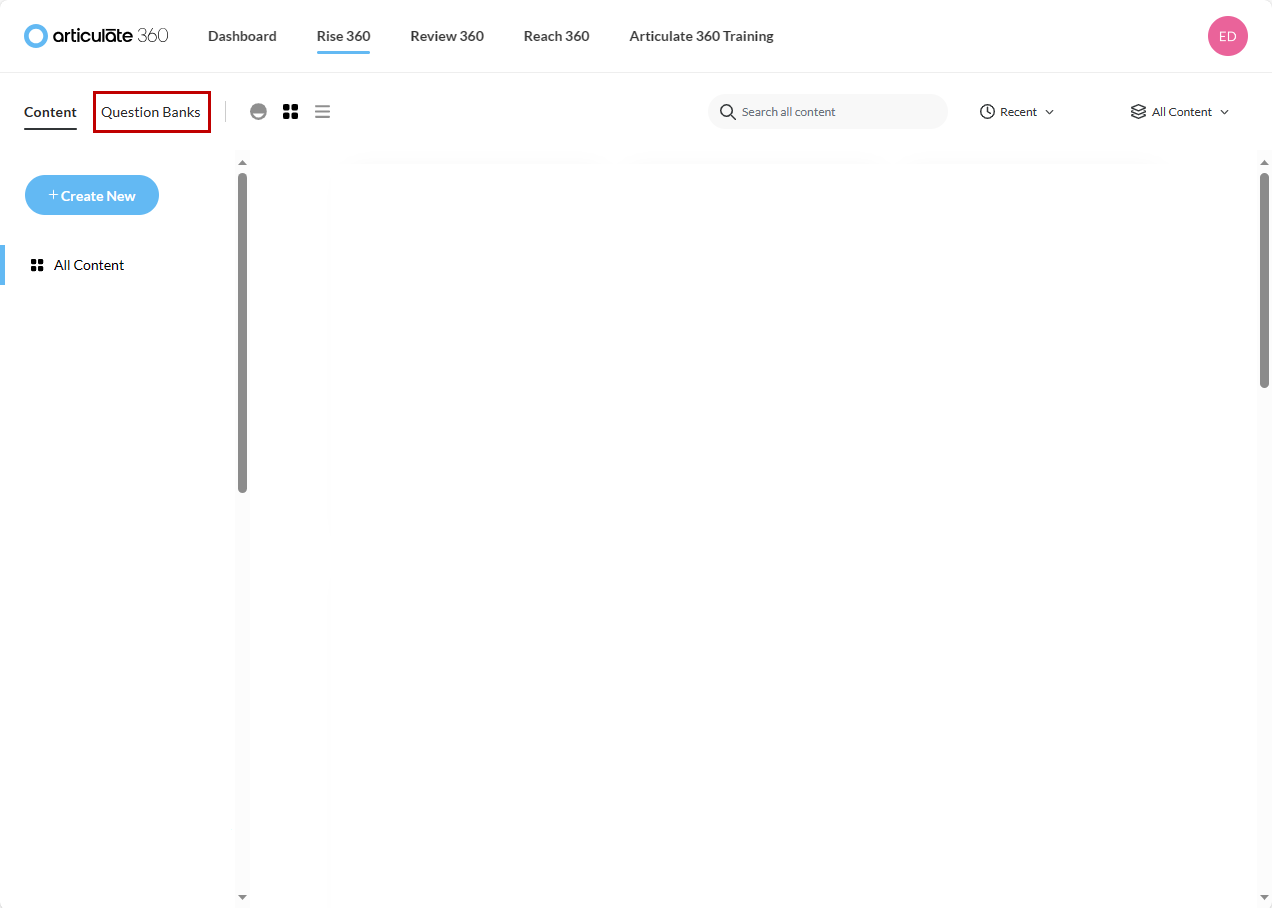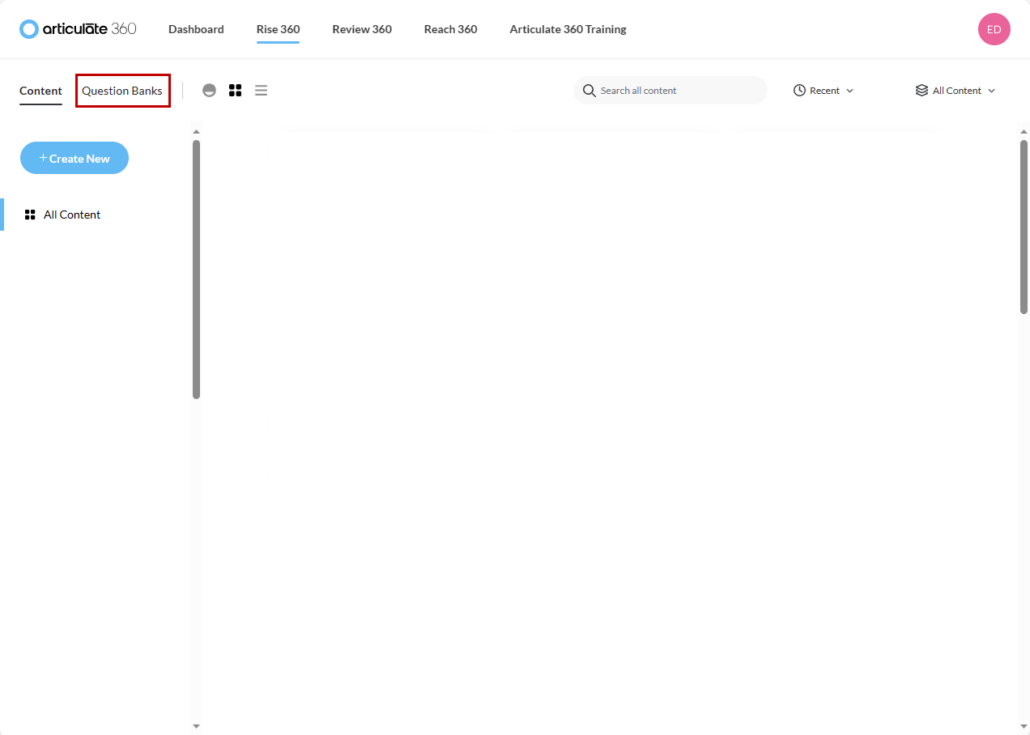 Step 2: 
Click the "New Bank" button at the top left.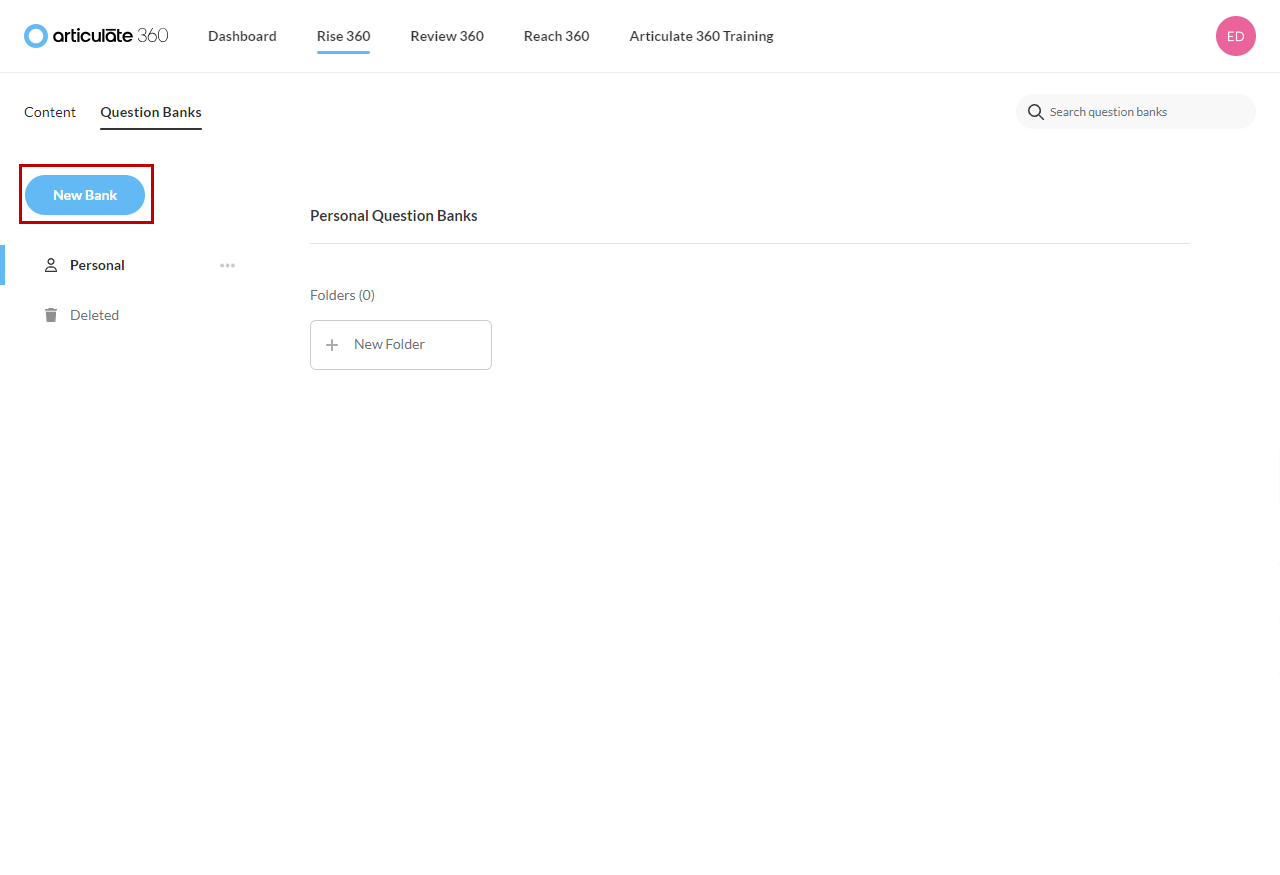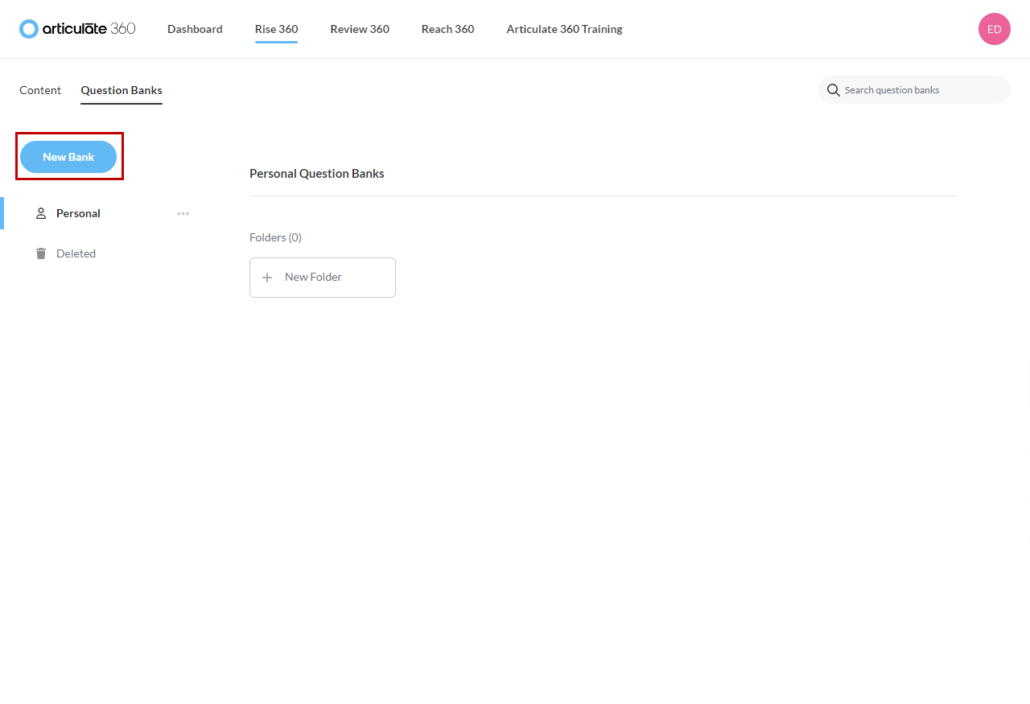 Step 3: 
Assign a name in the field and click "Create Question Bank".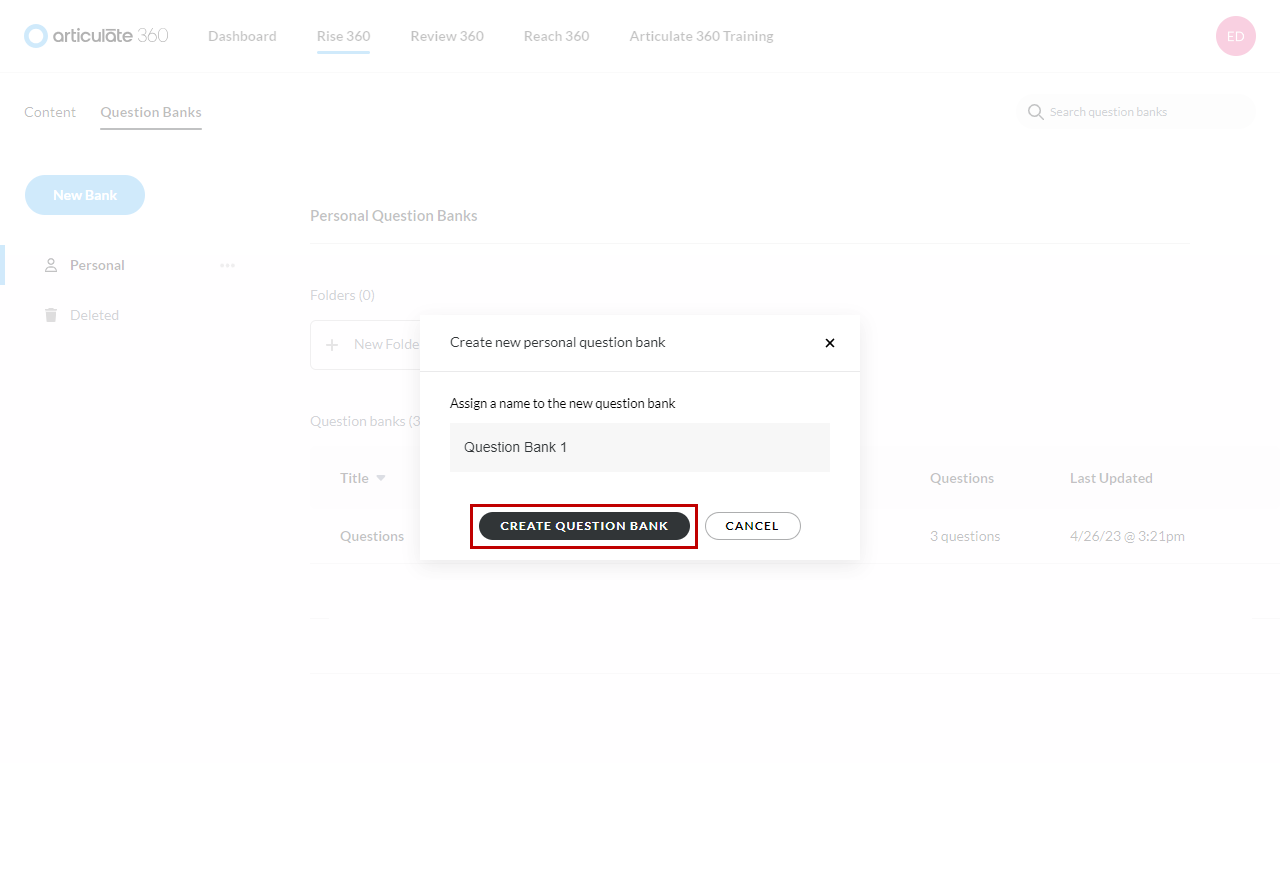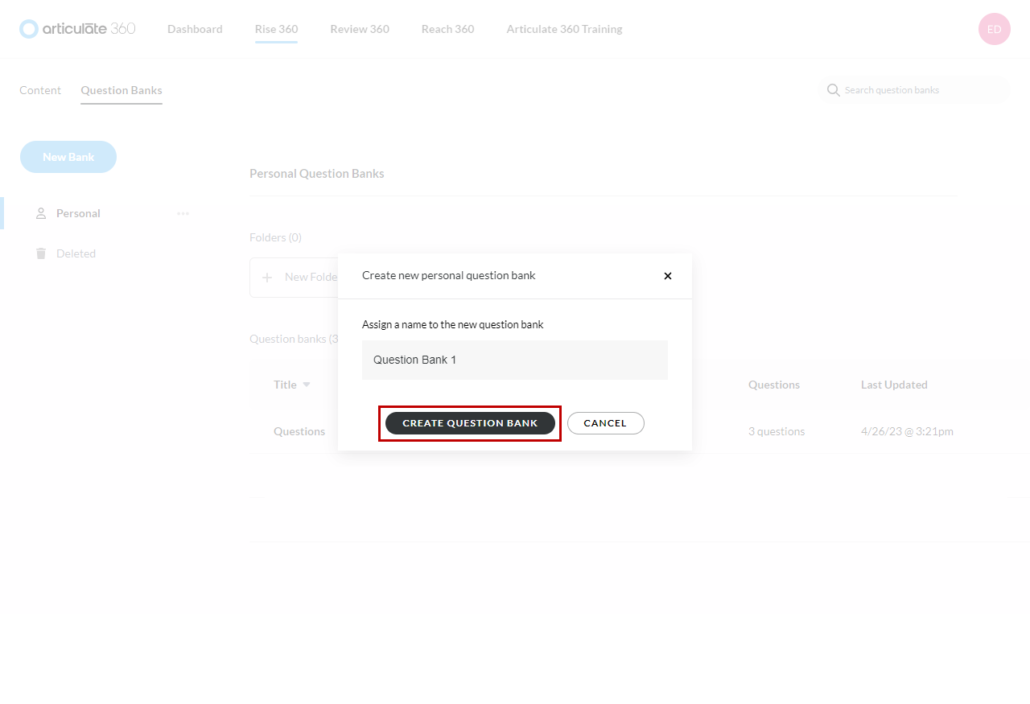 Step 4: 
To add a question, click the "Add Question" button and select a template from the list.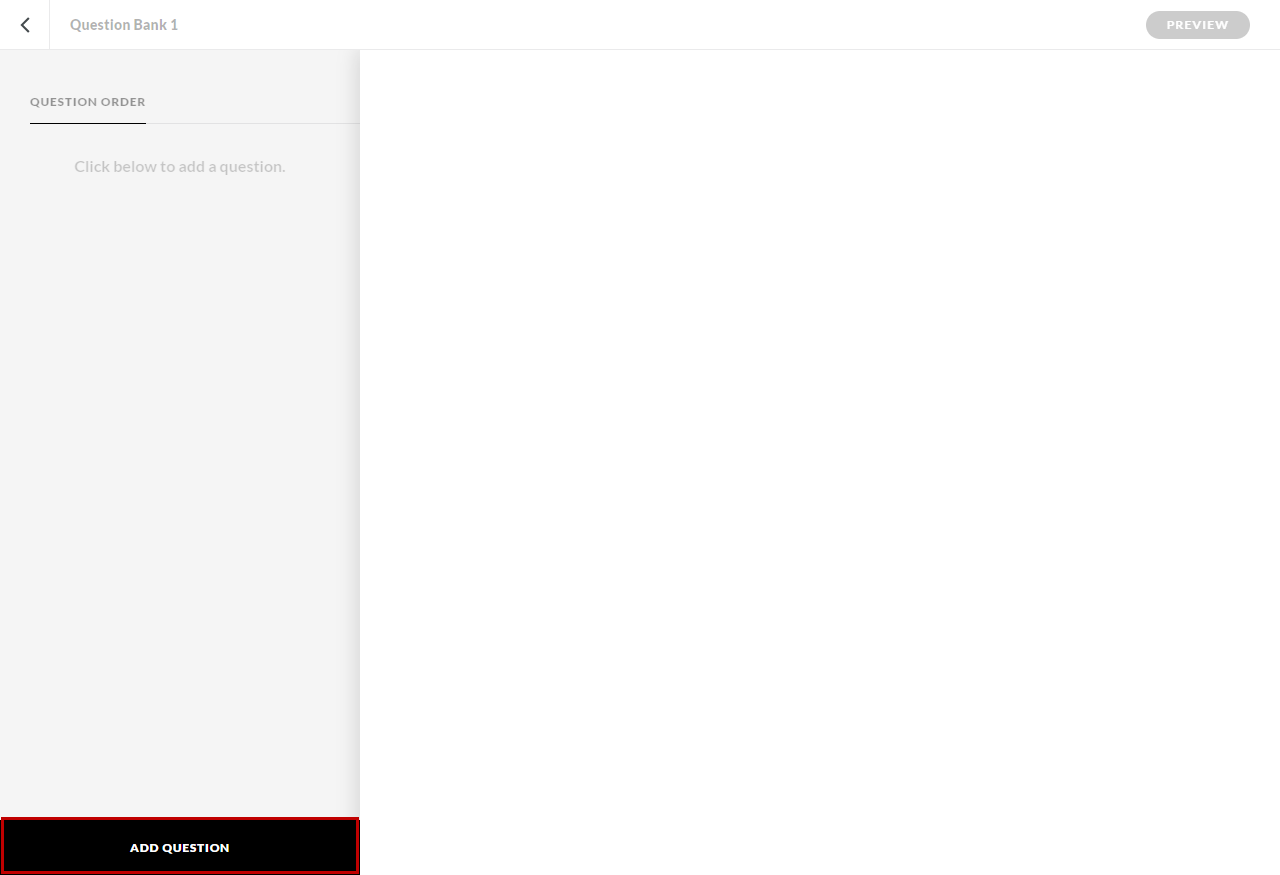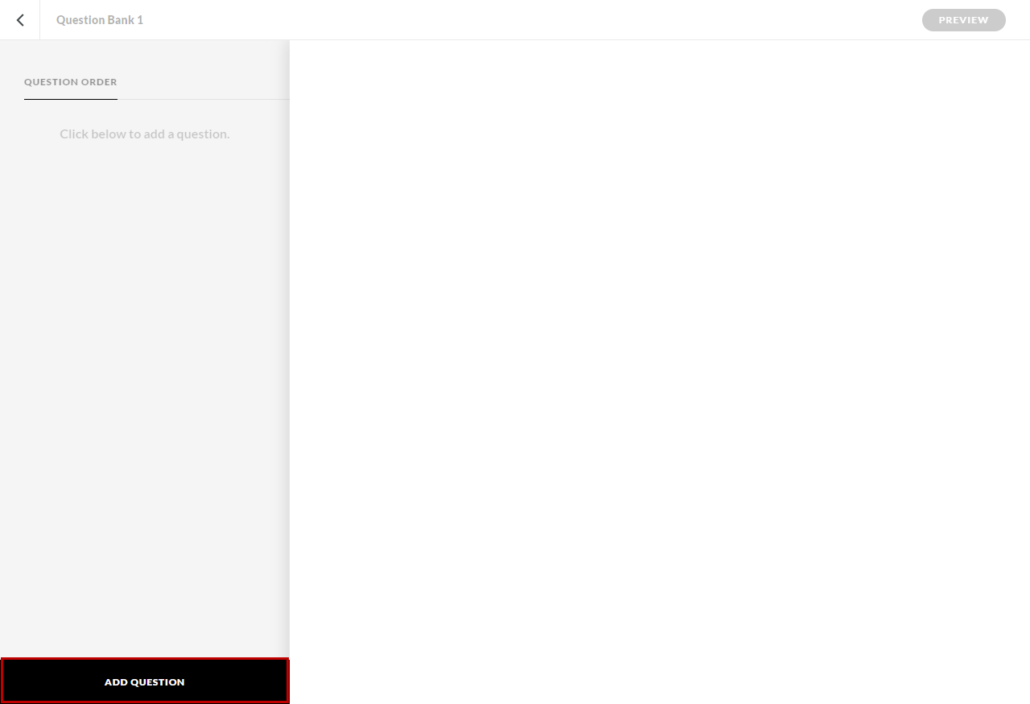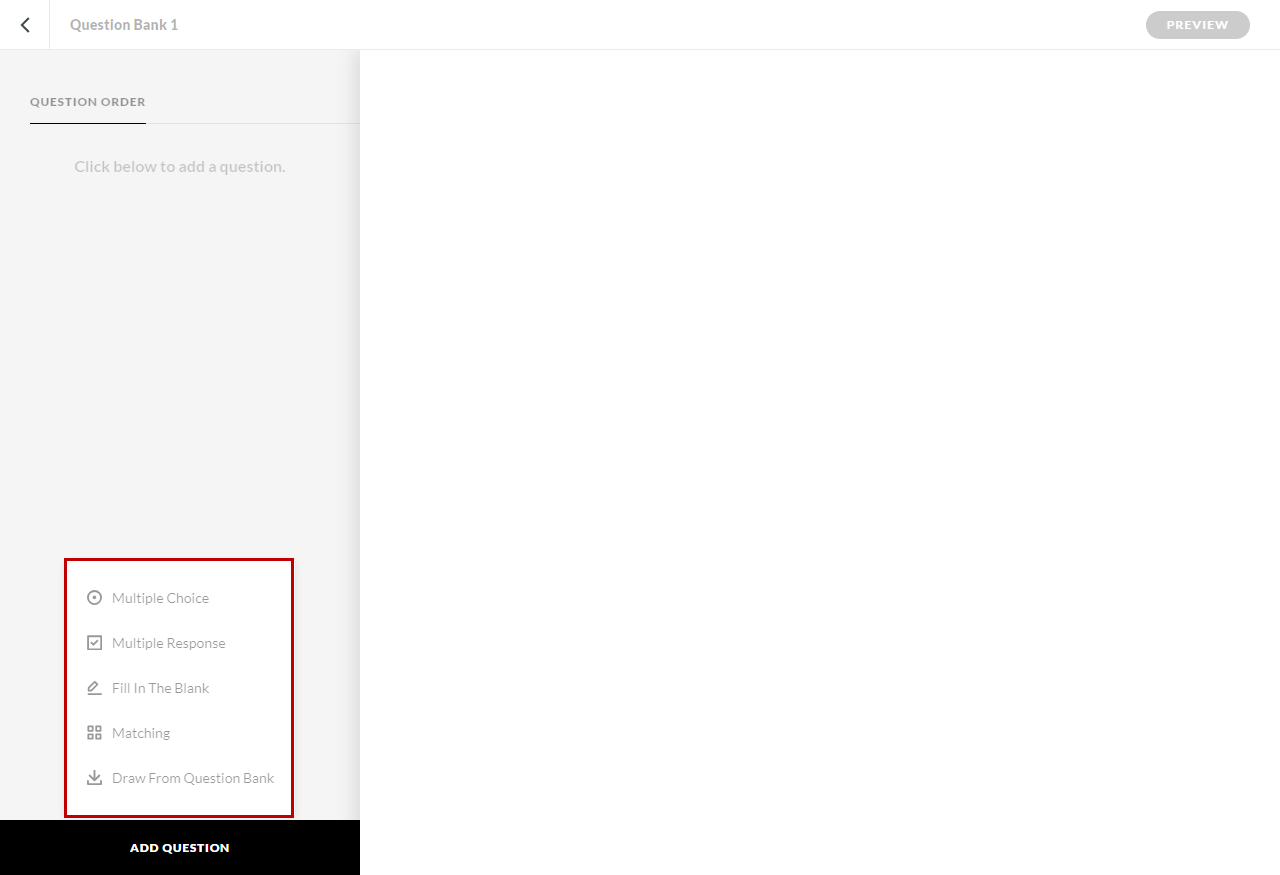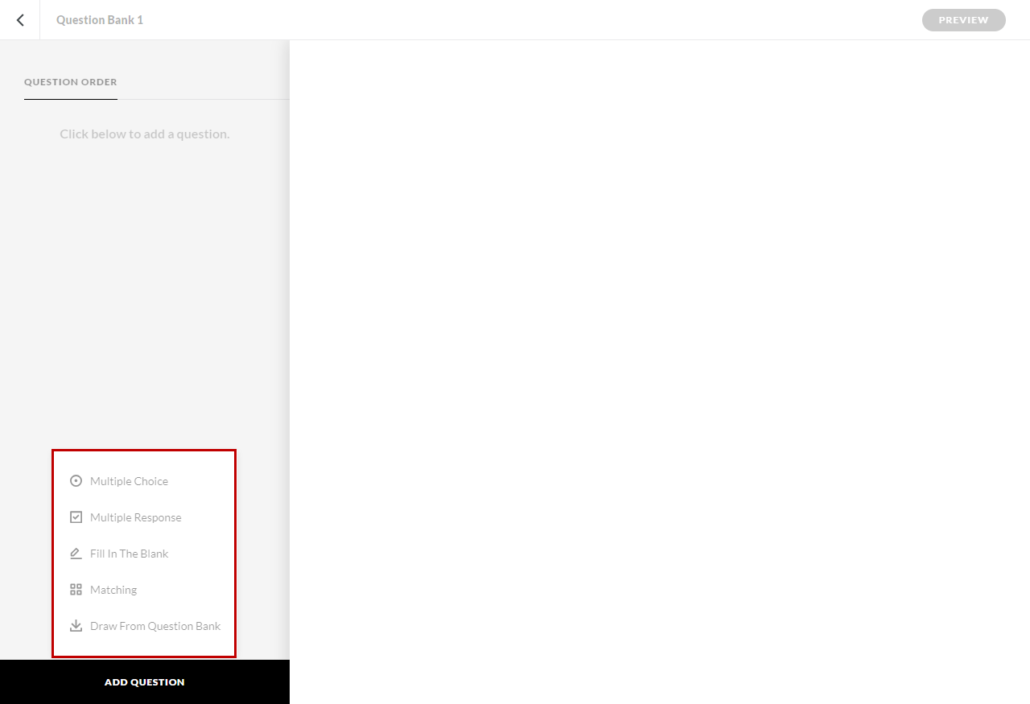 Step 5: 
To merge questions from one question bank to another, click the "Draw from Question Bank" button and select the desired question bank.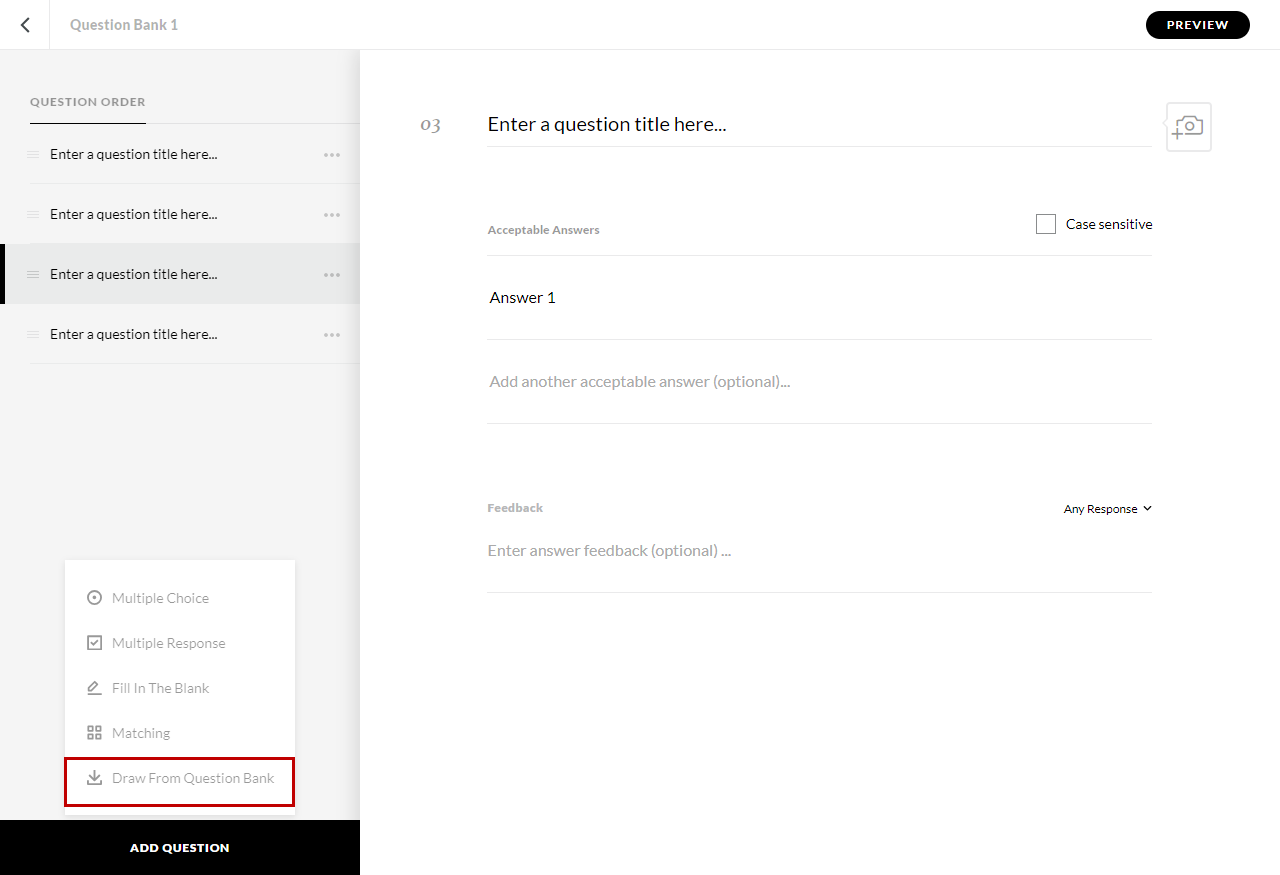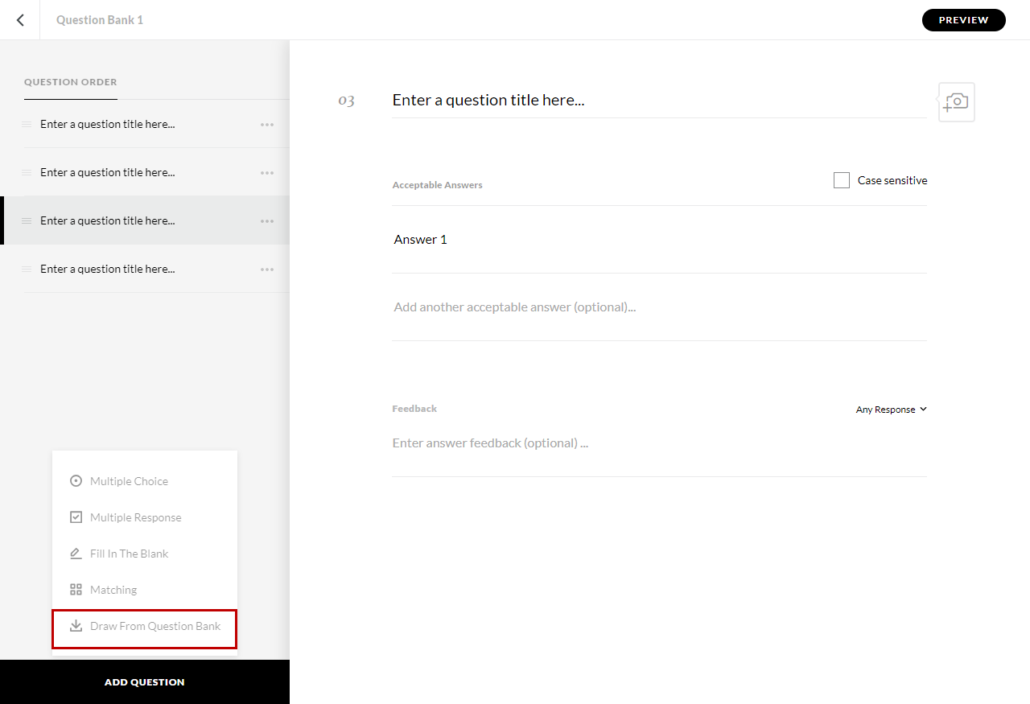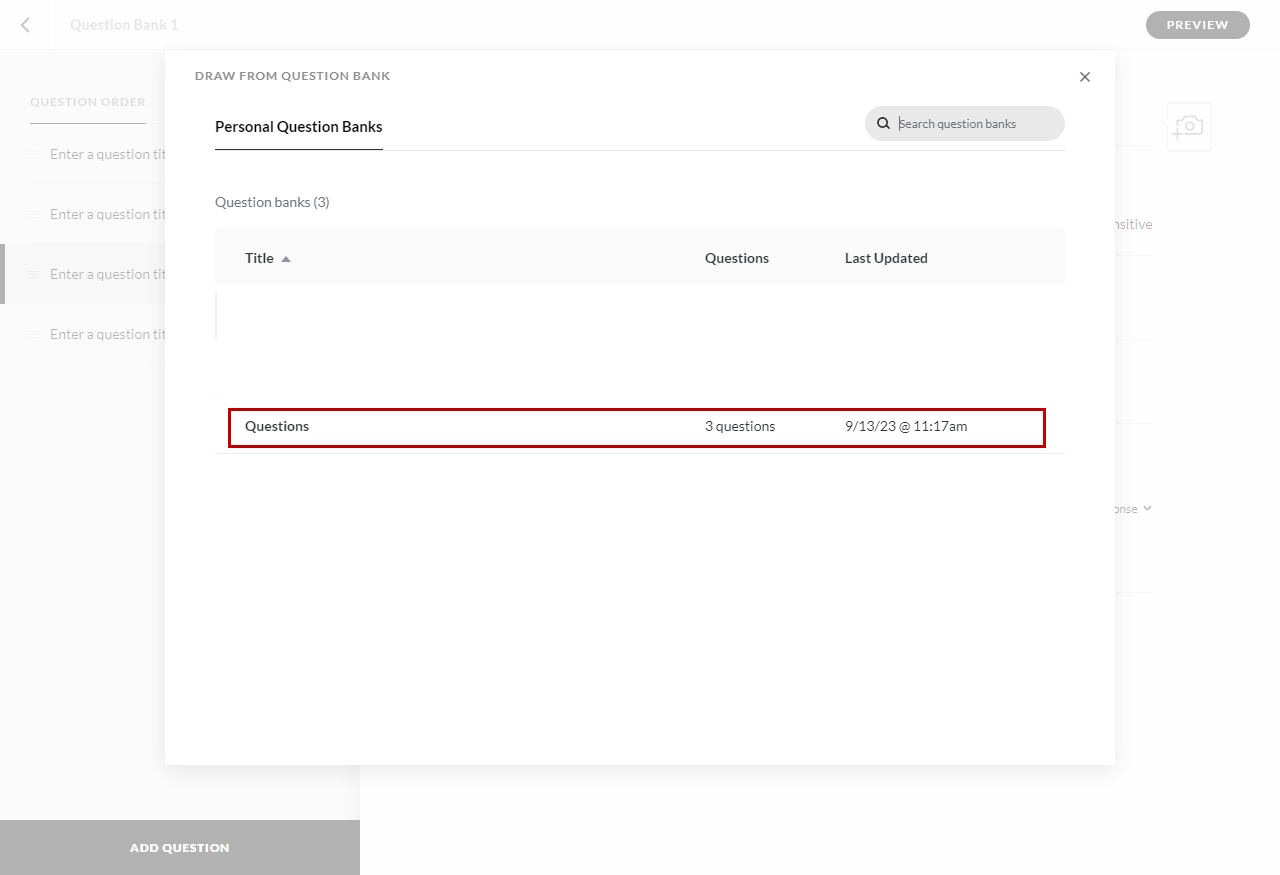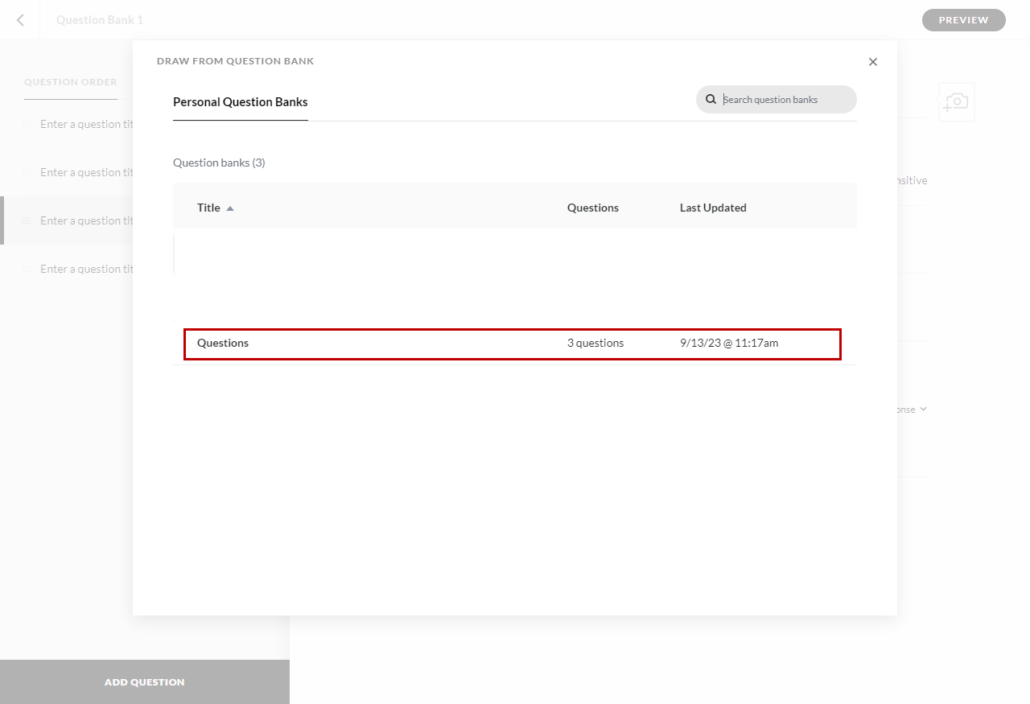 Step 6: 
To insert the required questions, click the "Insert Questions" button after selecting the questions.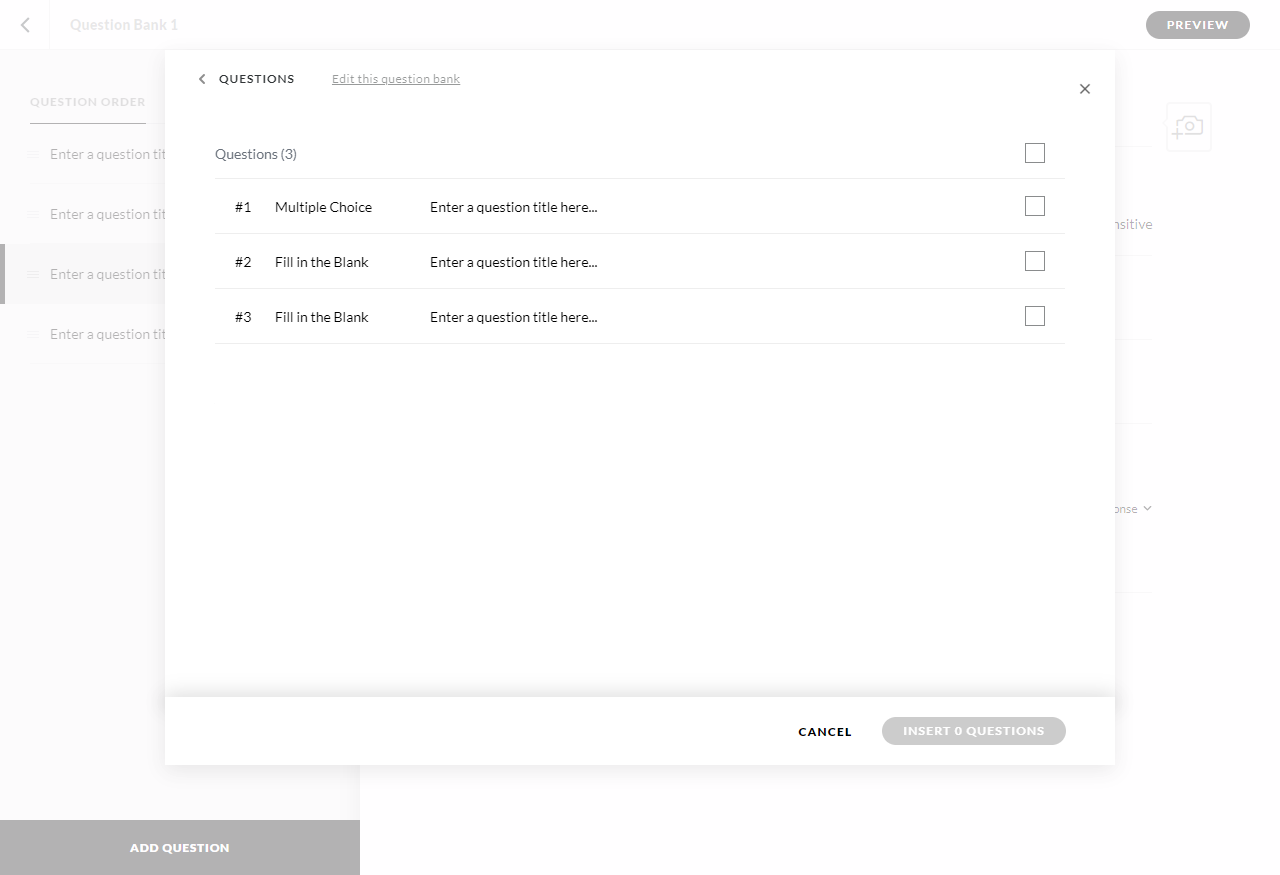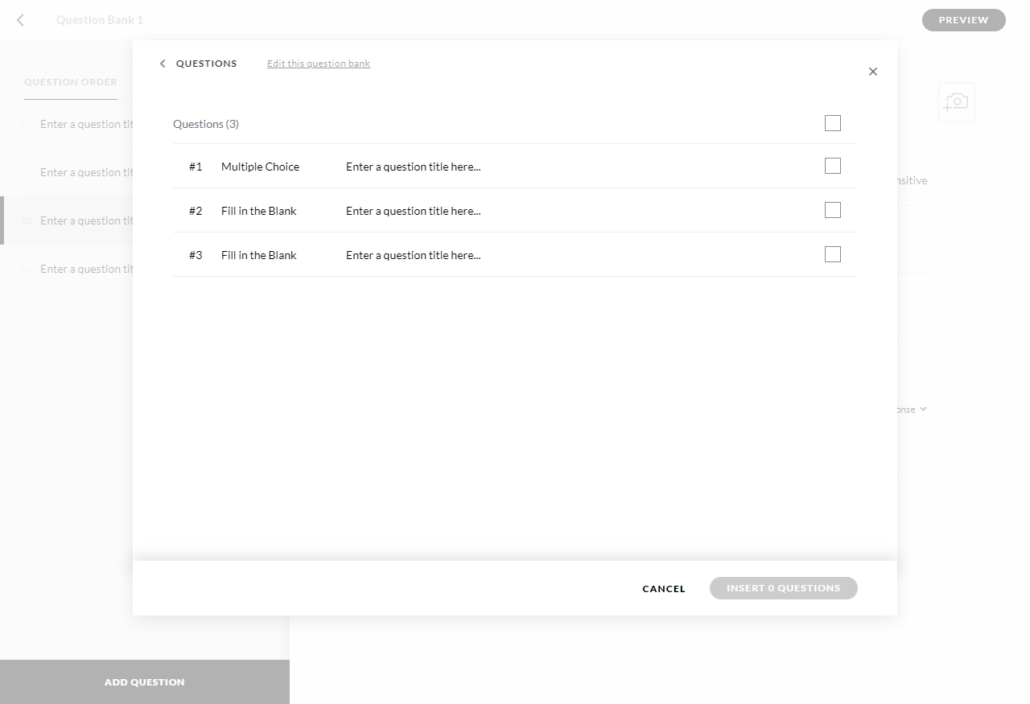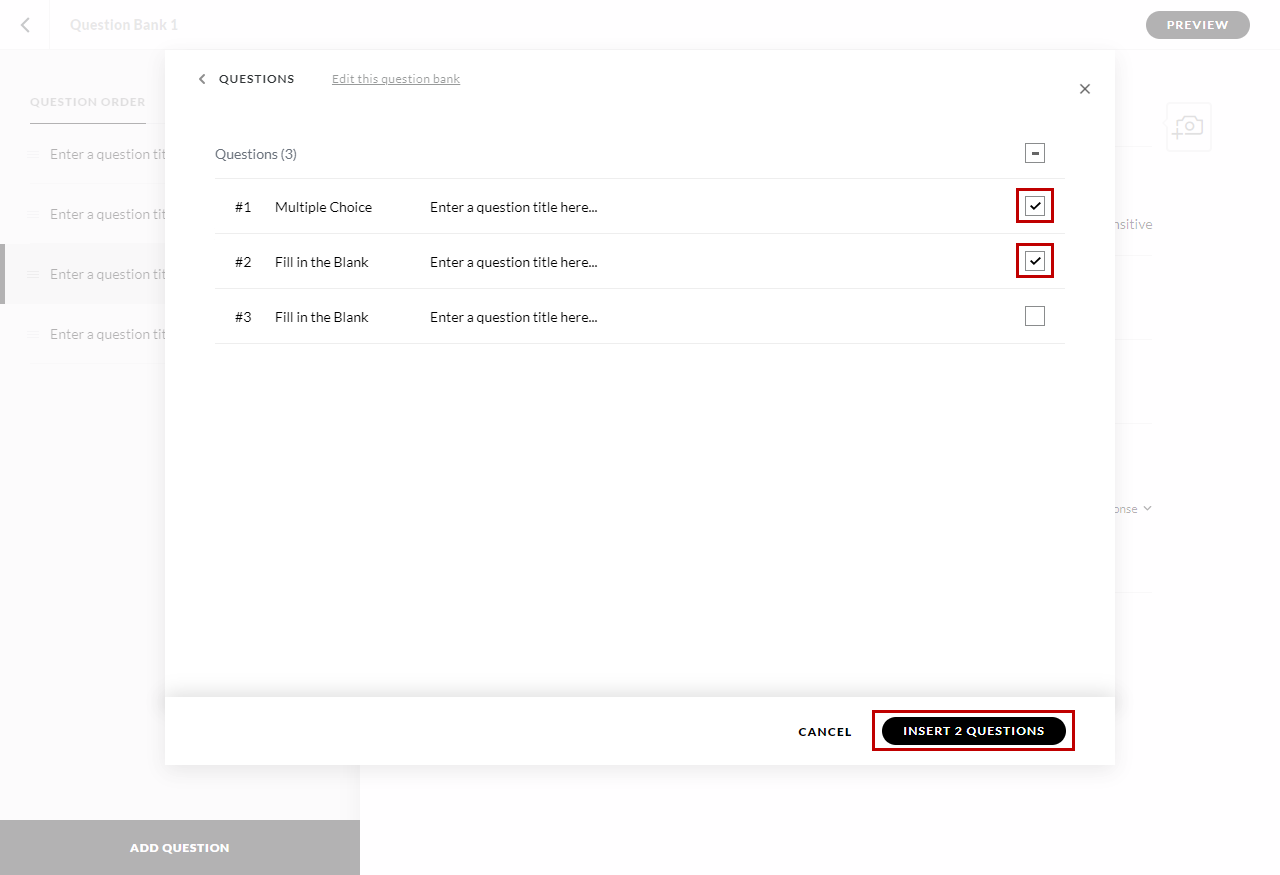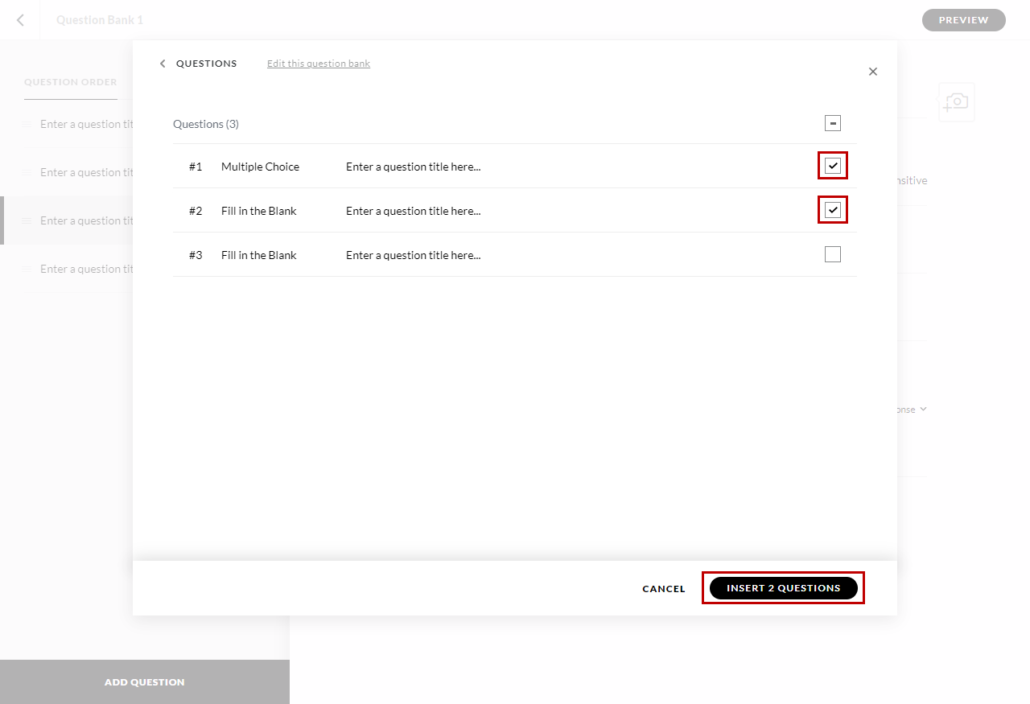 Step 7: 
Start by opening your lesson, select "ADD CONTENT" and then pick the "Quiz" category in the block library.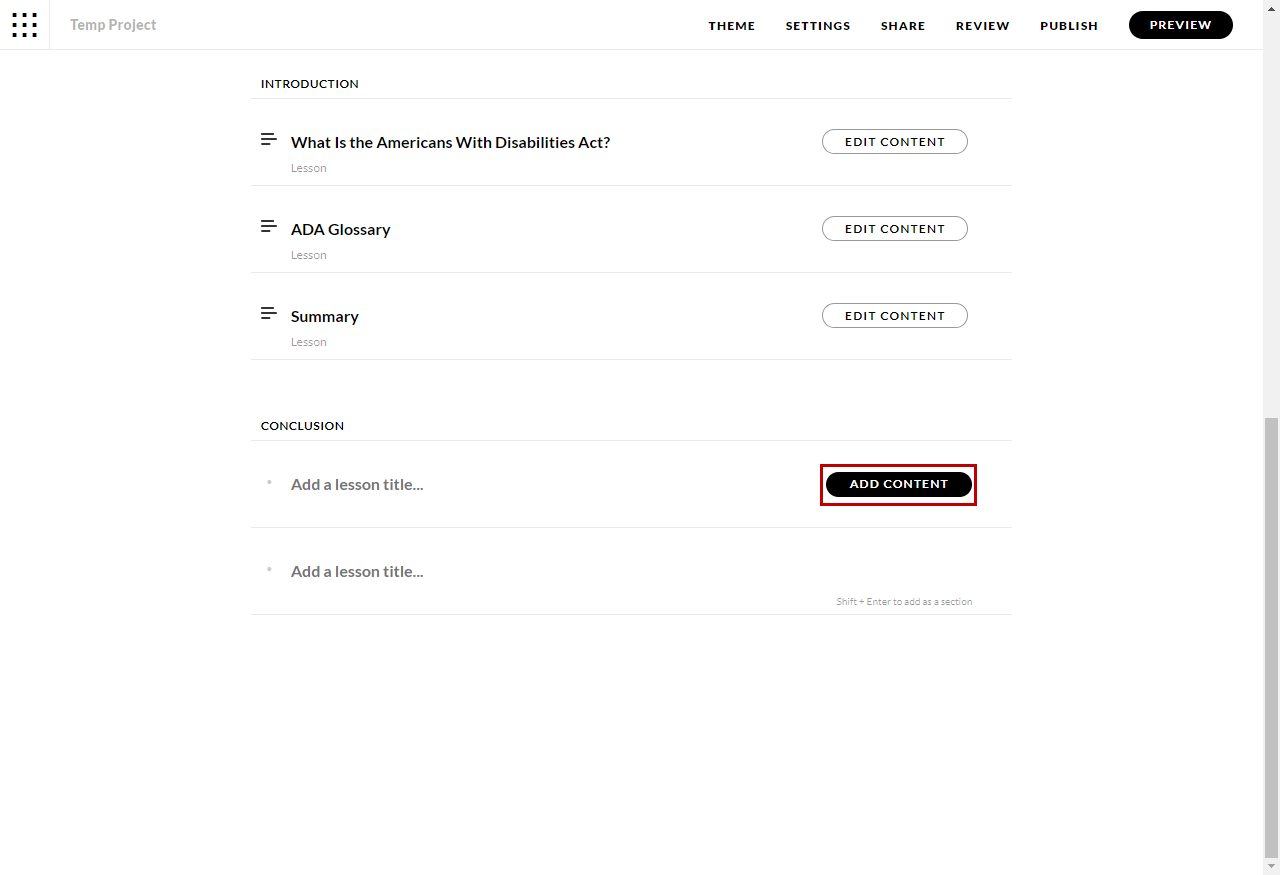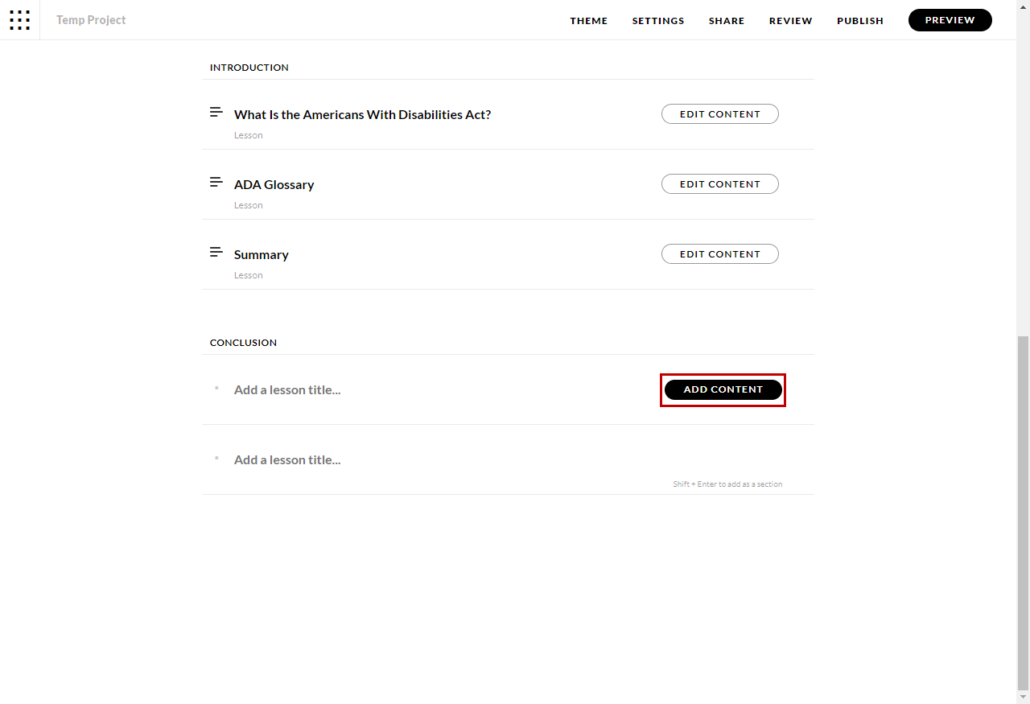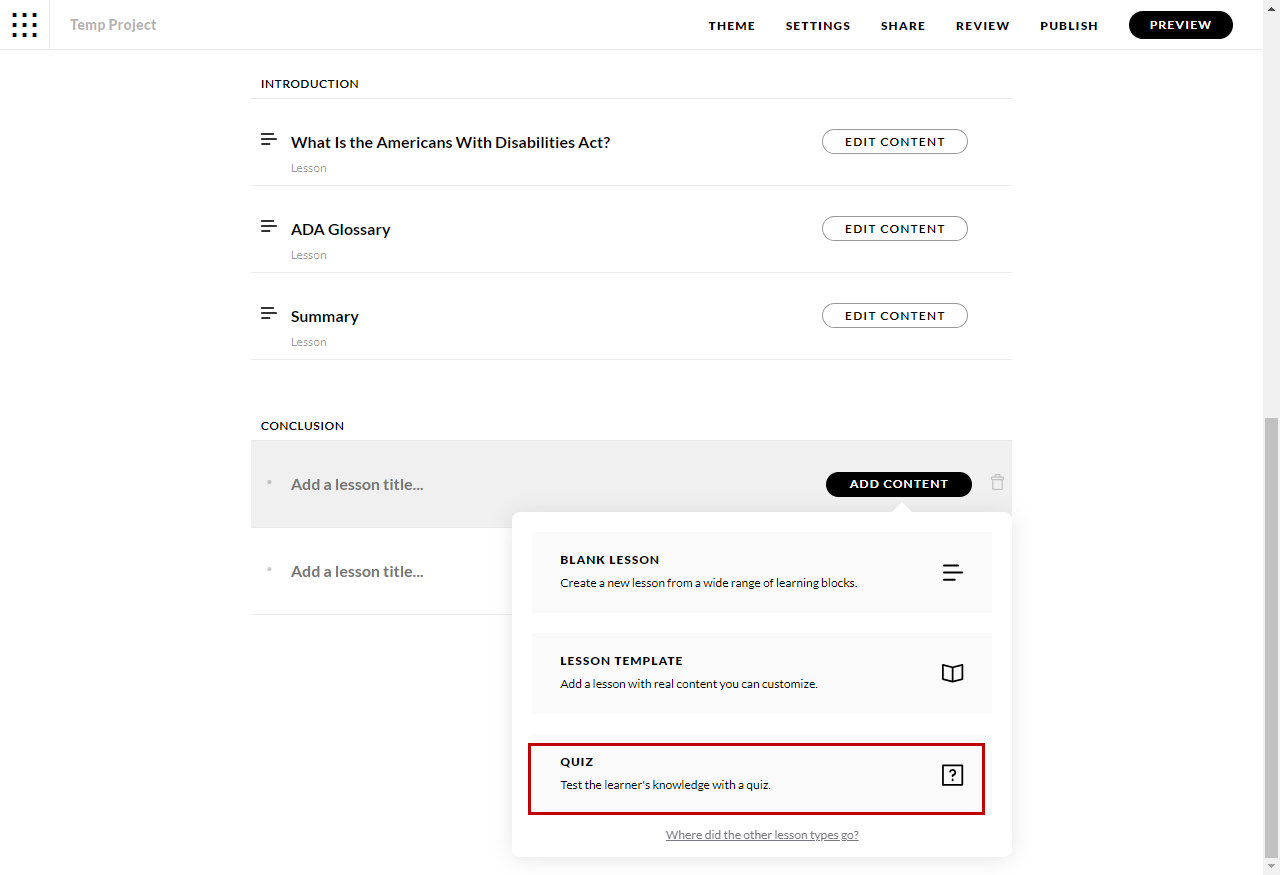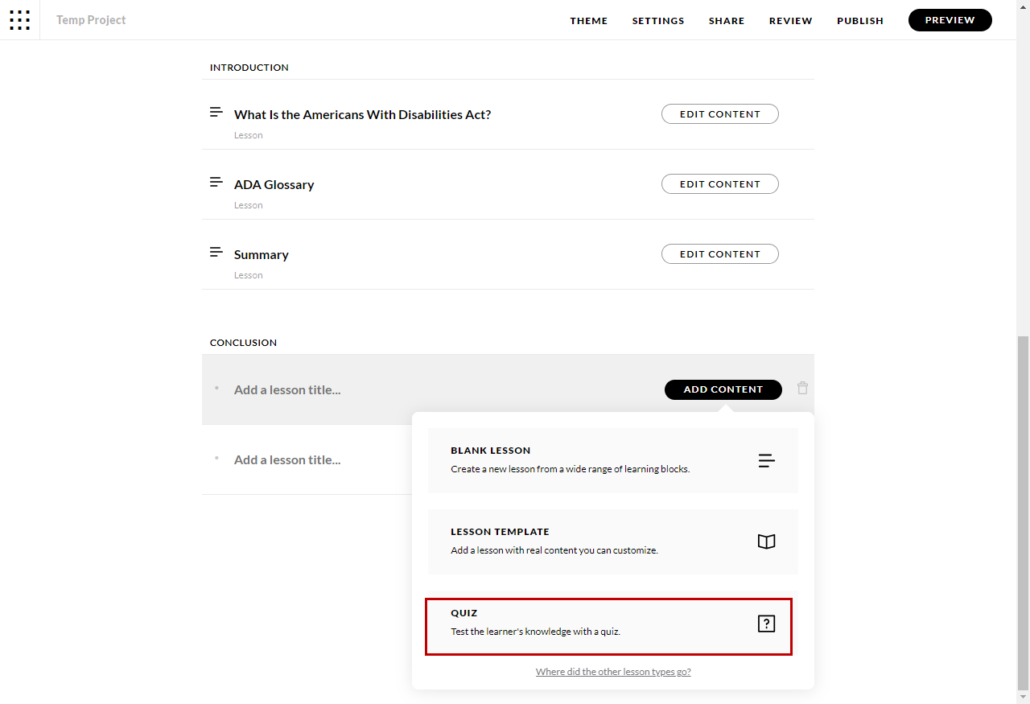 Step 8: 
Click the "Add Question" button at the bottom left and select a "Draw from Question Bank".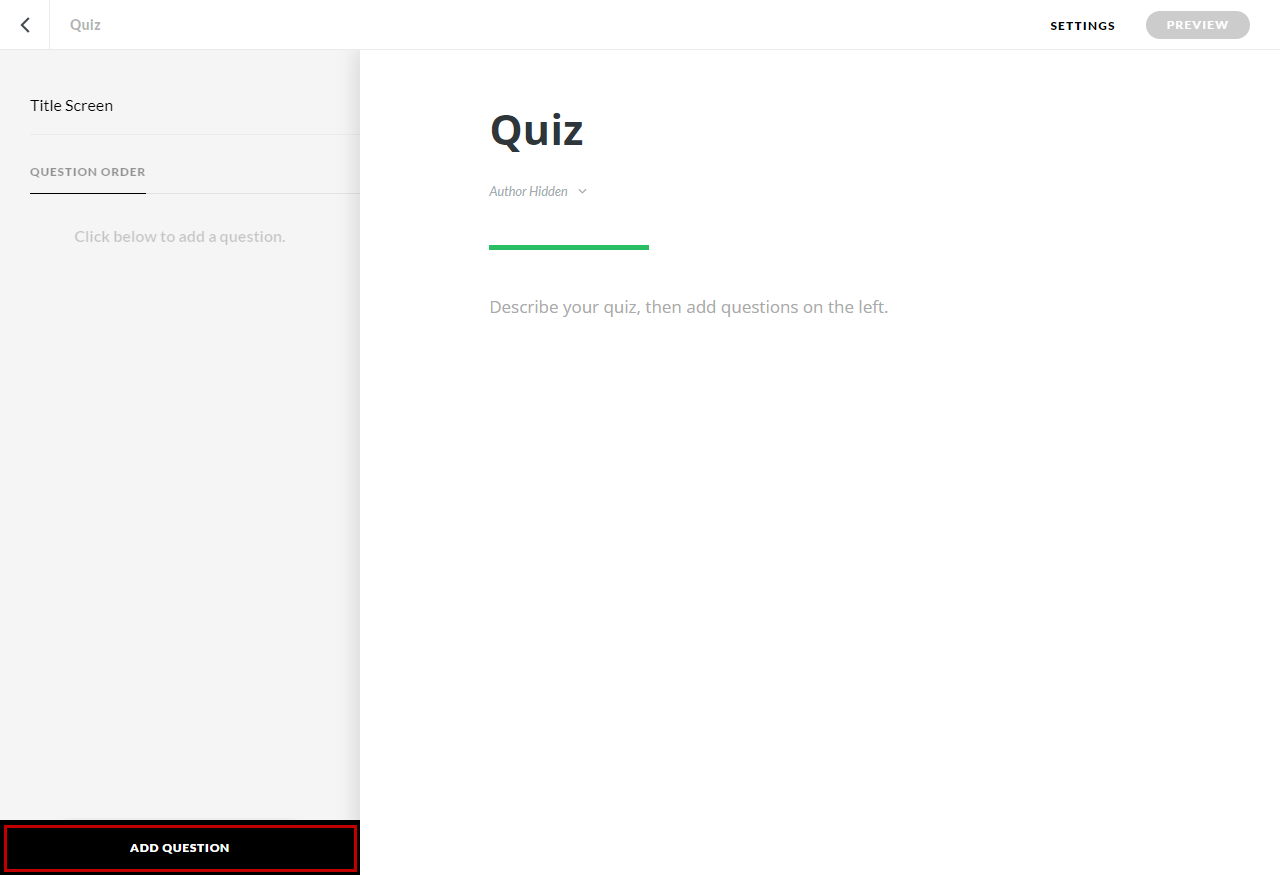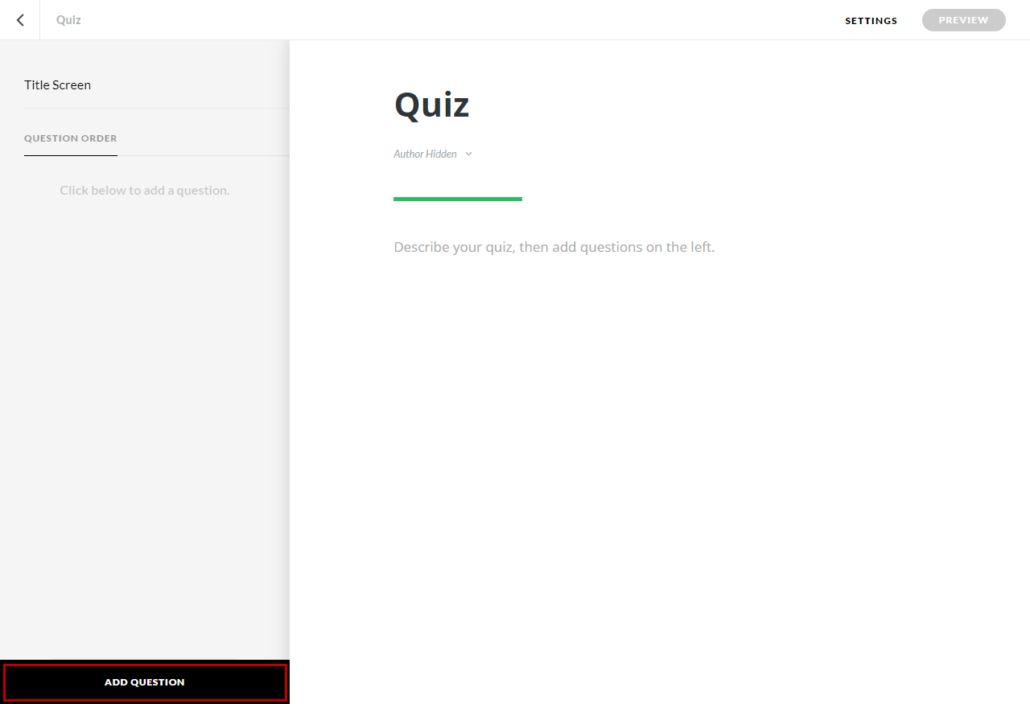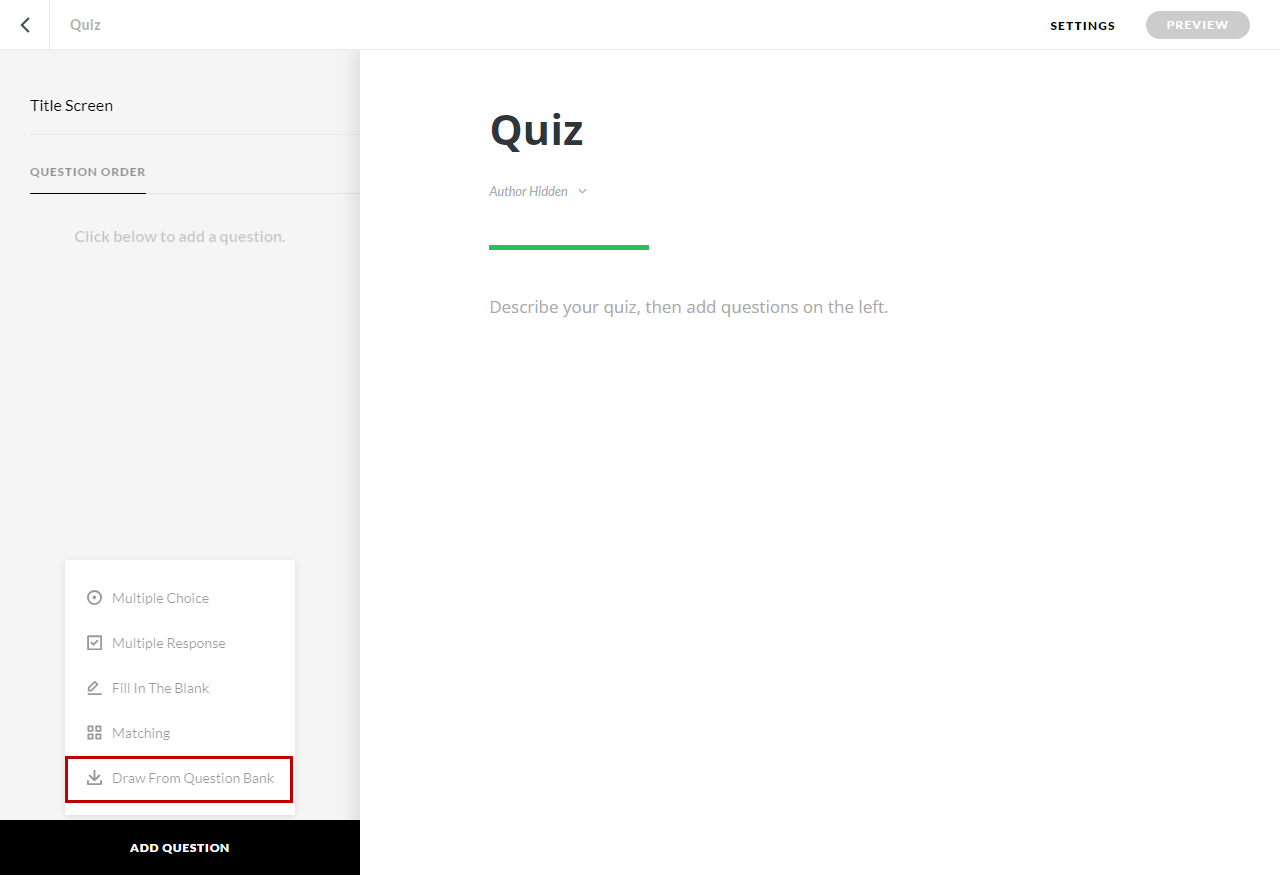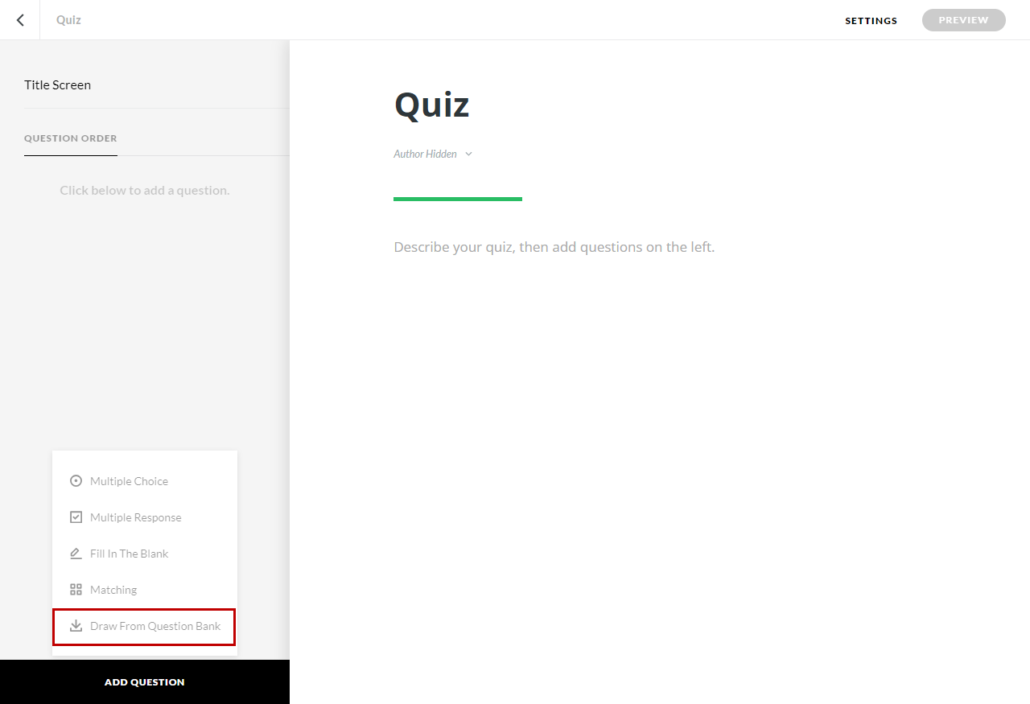 Step 9: 
Select the required Question Bank from the list.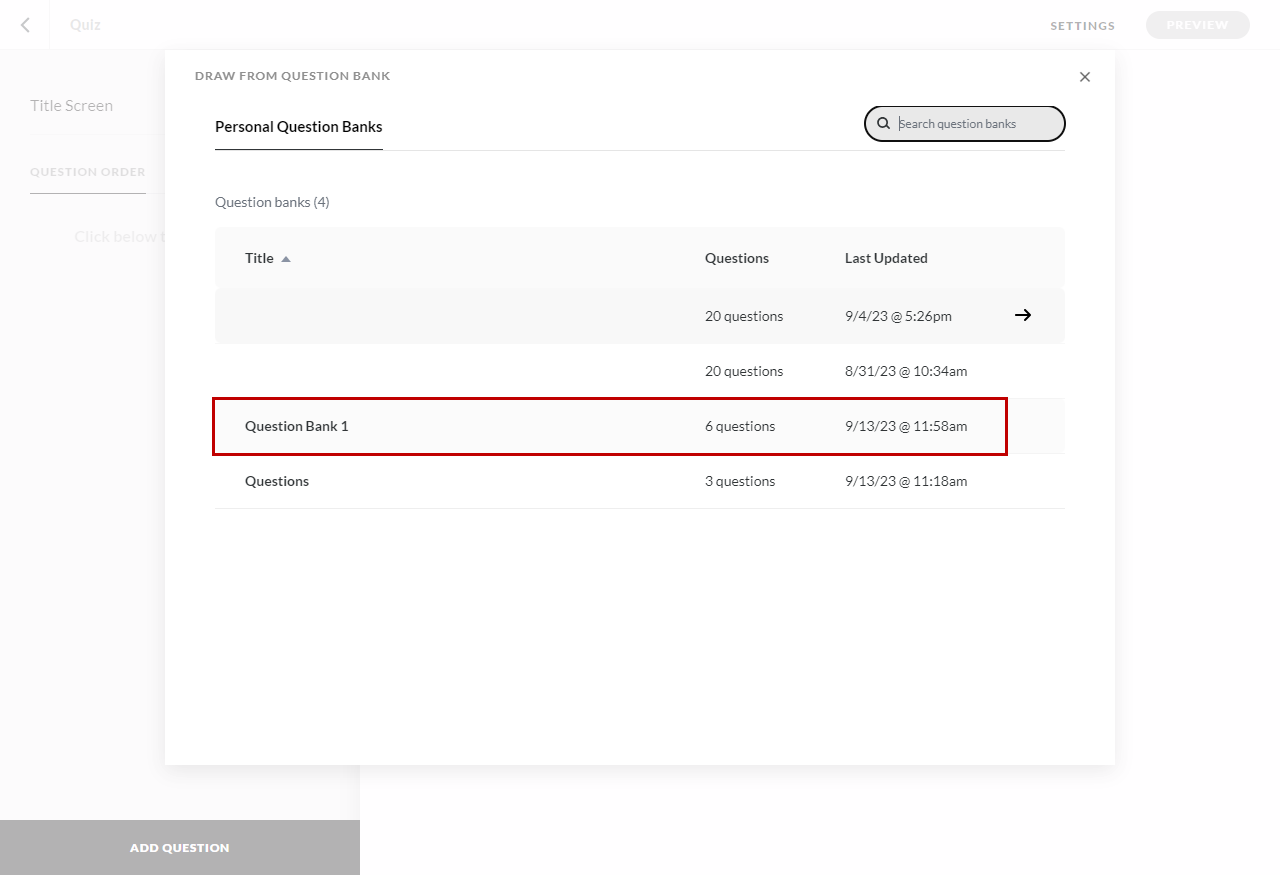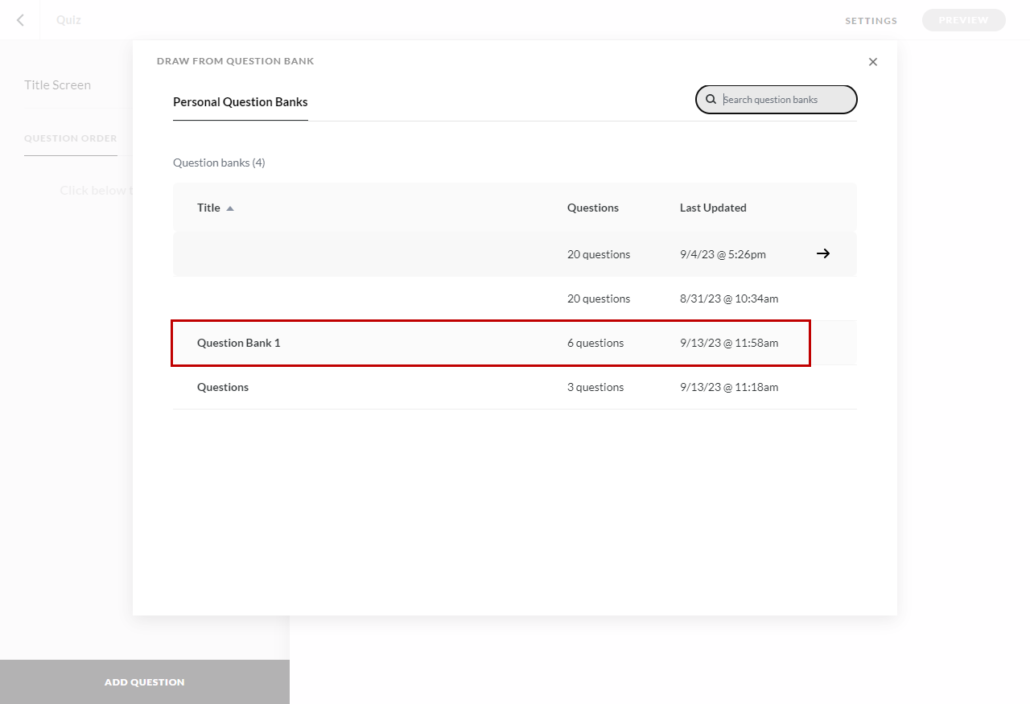 Step 10: 
To randomize your questions, keep the Random Questions option selected.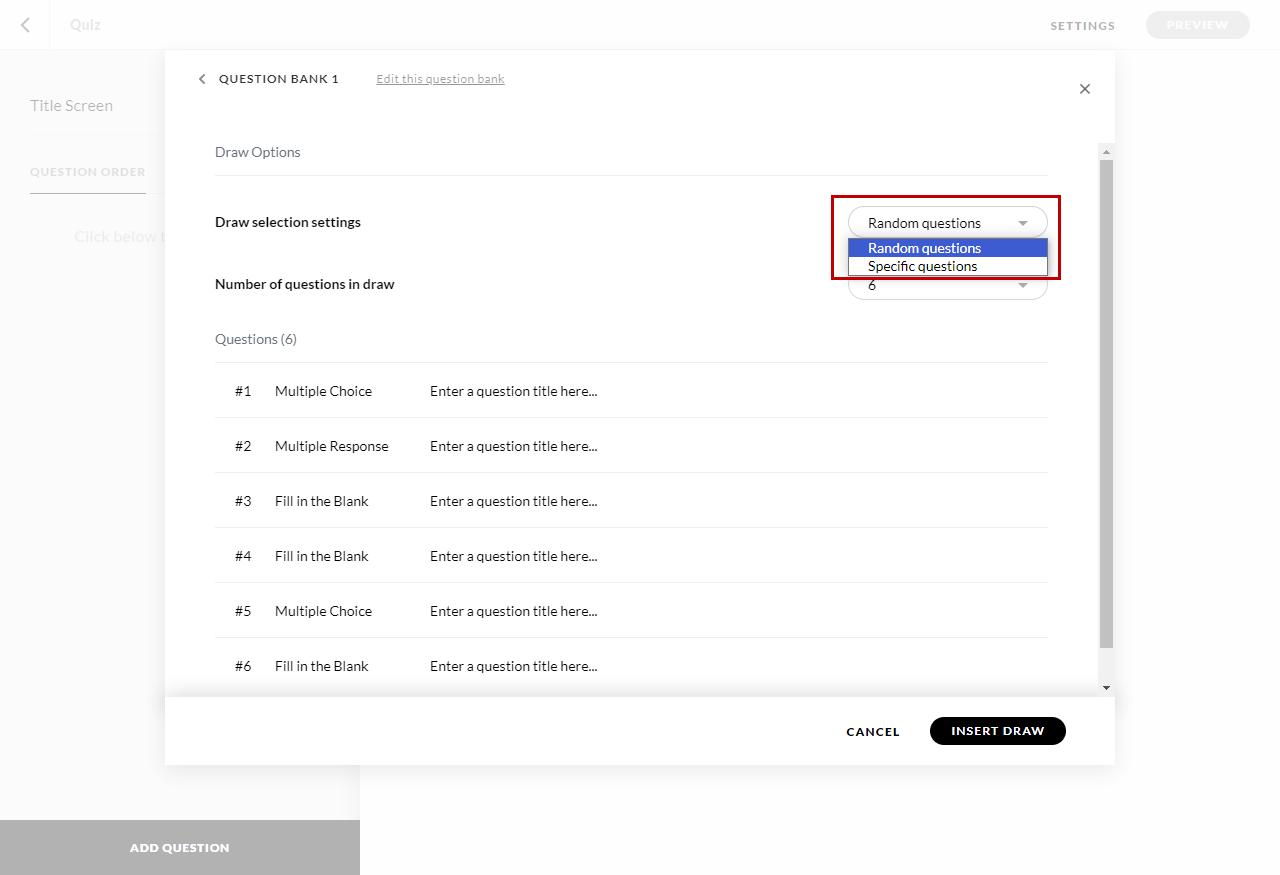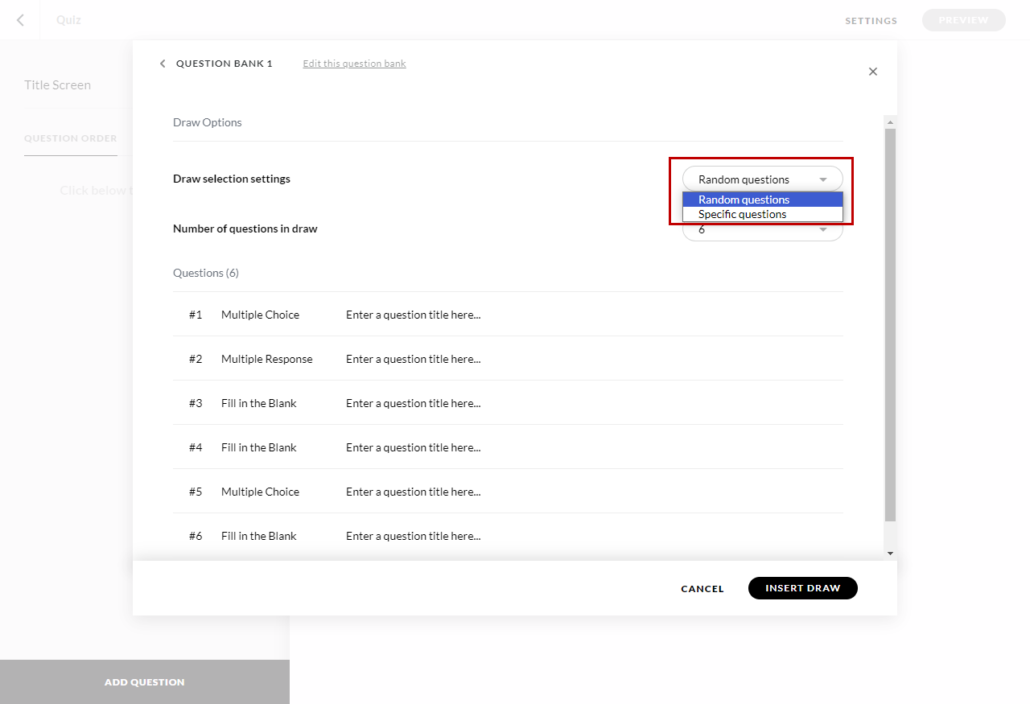 Step 11: 
Selecting the maximum number will create a quiz with all of the questions available in the bank, in random order and Click Insert Draw.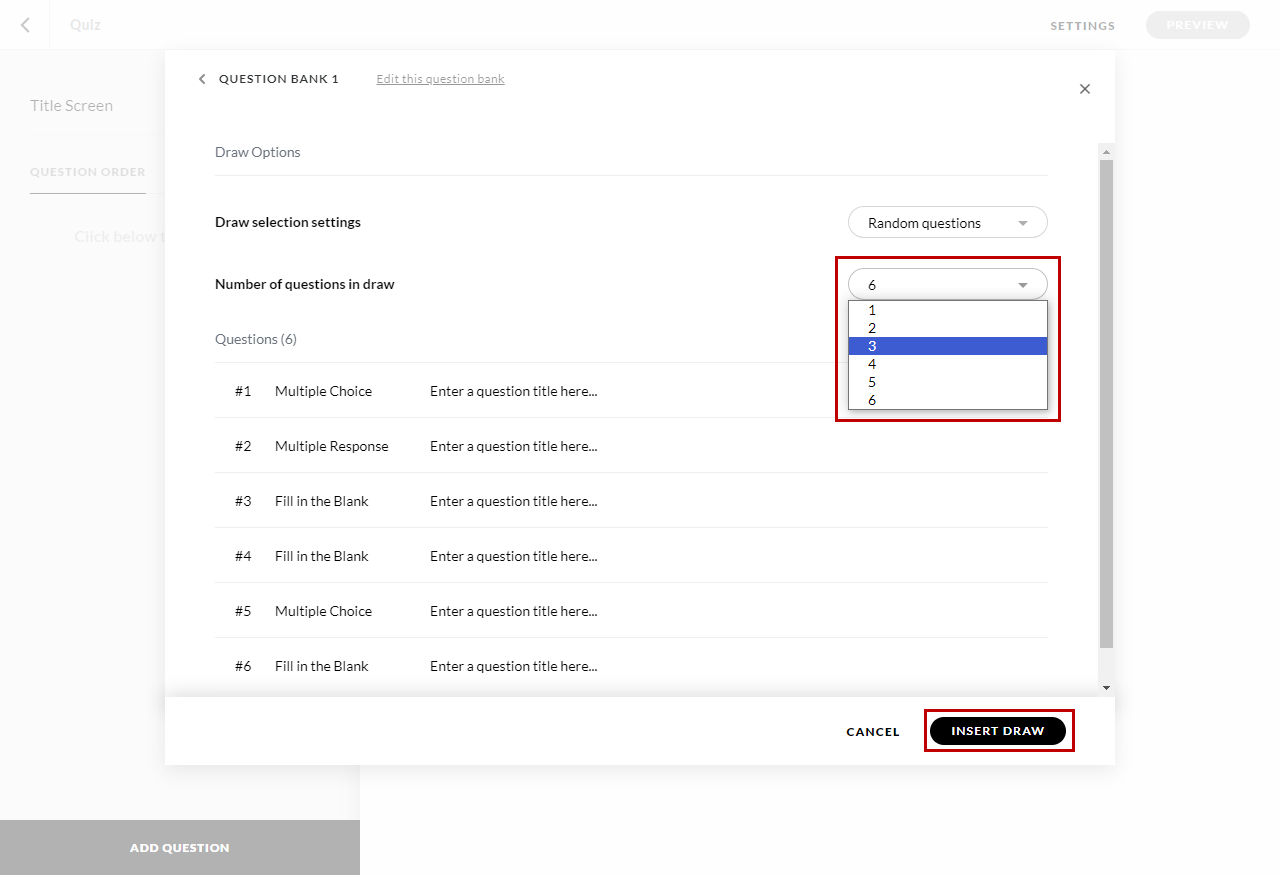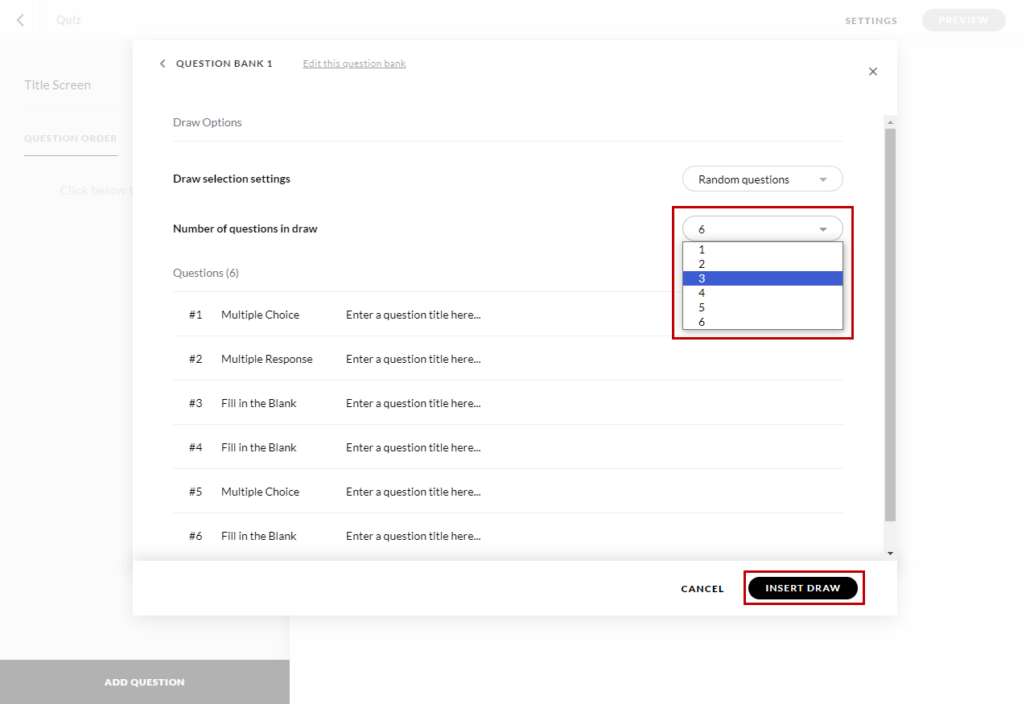 Step 12: 
Click Edit, make any changes to include or exclude new questions.