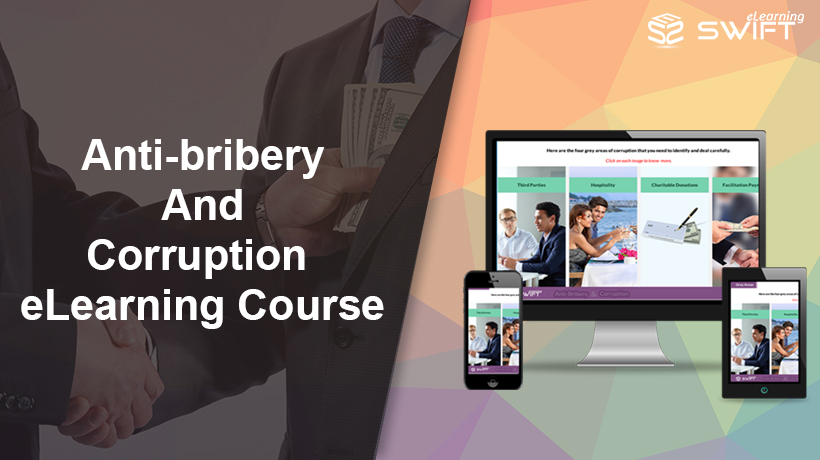 A fully customizable free online eLearning course on Anti-bribery and corruption. This course includes varied forms of bribery and corruption in detail and predominantly gives a better understanding on how to deal effectively and efficiently when bribery occurs.
You will –
get awareness on laws and regulations of anti-bribery and corruption through clear examples so as to mitigate the risks involved in an organization.
learn the consequences of bribery and corruption and acknowledge the actions against it.
how to report when a violation occurs in different ways.
Anti-bribery and corruption online training course is completely equipped with engaging and interactive content that meets your specific compliance needs and behavioral expectations as part of corporate learning. This 10 minute, bite-sized anti bribery and corruption e-Learning course is developed to suit the employees of different levels in a firm. The course is accessible in all mobile devices including laptop, smartphone, tablet, iPad, etc.
In a nut-shell, this off-the-shelf Anti bribery and Corruption online training course best suits in any kind of workplace where learners can recognize the circumstances and protect themselves from falling in bribery and corruption.