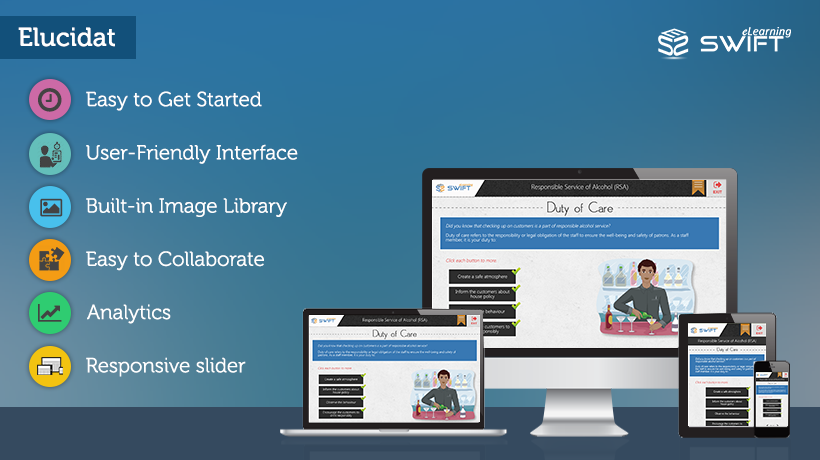 The Elucidat is a simpler and faster cloud-based eLearning authoring tool that can help you deliver high quality responsive eLearning courses – 50% faster. Elucidat makes eLearning development incredibly easy for the developers with a little or no training required.
Given the technical constraints, creating HTML5 multi-device / mobile learning has never been so easy. Elucidat cuts out unwanted steps in the eLearning development process and helps in creating highly engaging eLearning in shorter timelines. In this blog, we will discuss the key benefits of Elucidat while highlighting relevant interactions to create responsive eLearning.
How Elucidat Makes Responsive eLearning Development Easy?
Key Features of Elucidat
Easy to Get Started:
Elucidat is an easy-to-use eLearning authoring tool. All you need to do is add your content and Elucidat will take care of the design. Create interactive HTML5 multi-device eLearning courses and no programming knowledge is required.
User-Friendly Interface:
The easy-to-use WYSIWYG (What You See What You Get) authoring interface along with pre-built themes and eLearning interactions make rapid eLearning easier. Additionally, built-in HTML and CSS editor provide more scope for customization and branding.
Built-in Image Library:
Elucidat comes with a large image library with 25,000 ElearningArt character cut-outs!
Easy to Collaborate:
Elucidat is best-known for its in-built online collaborative authoring ability that enables you collaborate with project stakeholders and reviewers. The review and commenting platform not only simplifies eLearning project development, but also ensures everyone stays on same page.
Analytics:
The built-in learner analytics in Elucidat lets you track learner progress while analyzing the eLearning course effectiveness.
Responsive slider:
Responsive slider in Elucidat along with HTML5 responsive design enables you create seamless multi-device interactive eLearning courses.
Types of Interactions in Elucidat
Elearning interactions provide a powerful way to engage learning. Here are the top 5 types of interactions in Elucidat.
Accordion
Click to reveal functionality is similar to "tab interactions" and "expands and reveals".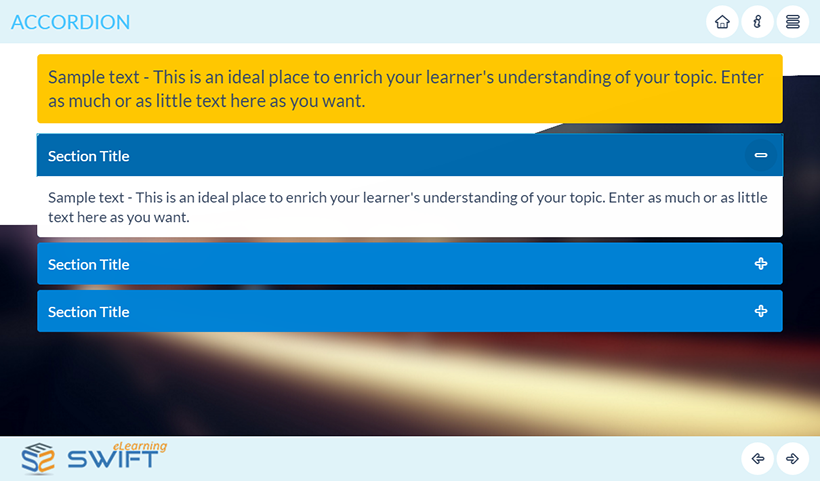 Carousel
Sequential interactive visual slides similar to image galleries on web.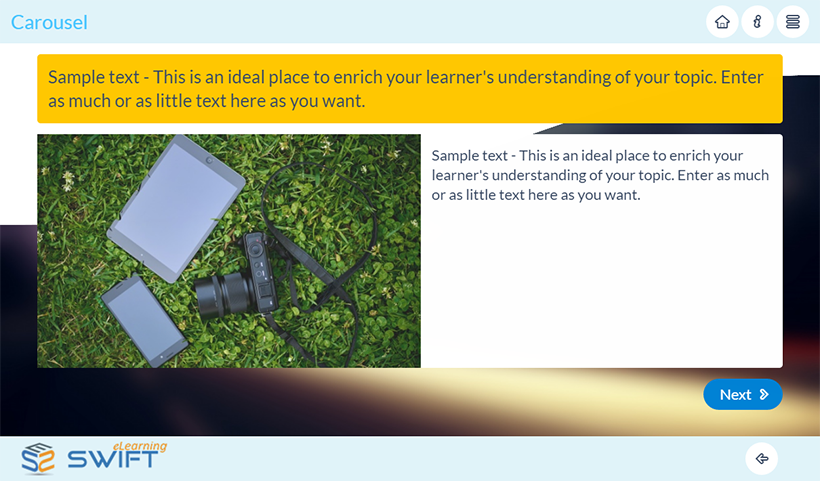 Vertical Timeline
Learner clicks on the hotspots provided on the vertical timeline and explore the information.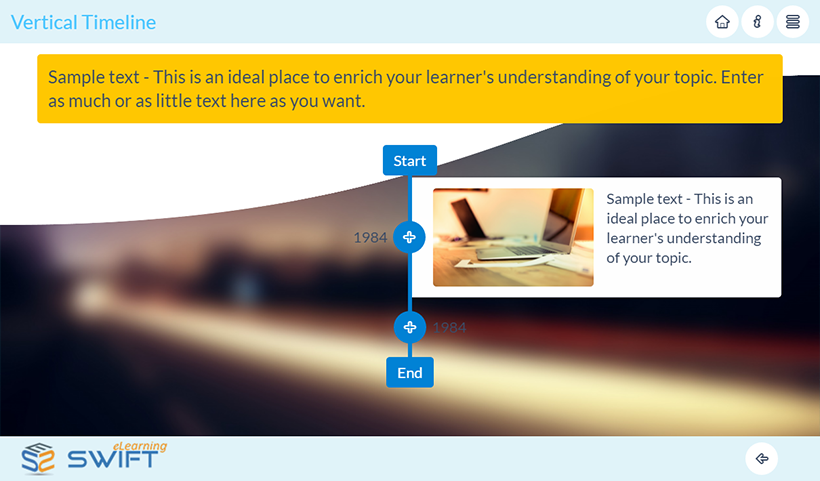 Flipcard
Once the learner clicks on the flipcard, the card flips and information is revealed.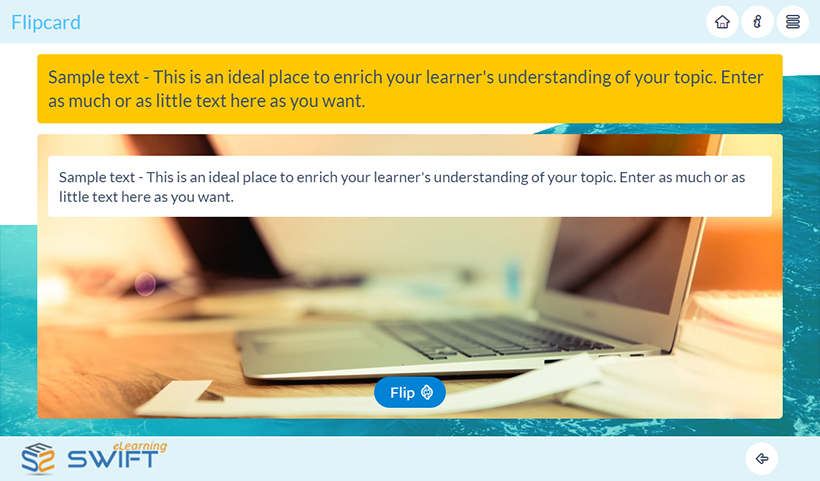 Conclusion
If you are looking to develop responsive eLearning courses quickly, then you should consider Elucidat as your eLearning authoring tool. However, it's bit expensive when compared to other authoring tools.
Hope you find this blog useful. Please do share it on LinkedIn, Twitter and Facebook using the links below.
Our Services: Elearning Localization, Flash to HTML5 Conversion, PowerPoint to eLearning
https://www.swiftelearningservices.com/wp-content/uploads/2015/01/logo_220.png
0
0
Zameer Hasan
https://www.swiftelearningservices.com/wp-content/uploads/2015/01/logo_220.png
Zameer Hasan
2017-01-09 17:37:33
2021-07-10 19:41:30
Elucidat Review: Is Elucidat the Right Authoring Tool for Developing Responsive eLearning Courses?