Case Study – Custom eLearning Interactivities using Articulate Storyline 360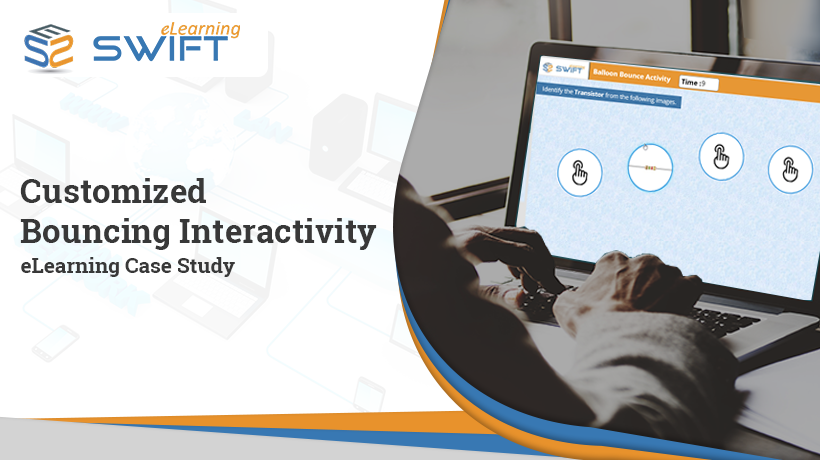 When we develop customized eLearning courses, we always make sure that client satisfaction is the ultimate success. In this case study for eLearning, we would like to share one of our recent achievements.
About Client:
Our client is a leading electronic and electrical devices manufacturer in Canada with more than 10,000+ employees globally. As a top manufacturing company, our client manufactures high-quality resistors and capacitors. The company's mission is to provide extended support with the changing industry's demand to build confidence in the stakeholders without compromising the quality.
Requirement:
An onboard training program is offered to their multi-level staff to attain the best results. But those eLearning courses consist of passive interactions – Next and Previous which led to a lower completion rate of the course. As a result, our client came up with a unique requirement of implementing eLearning interactivities to engage the learners.
Predominant requirements of the client:
To develop a balloon bouncing type interactivity
Allowing learners to identify the product
Need to track the learners time spent on each question and
The time limit for each question
These unique requirements of the client made us to develop custom interactivity using in-demand authoring tool, Articulate Storyline 360.
Our Solution:
Though there are various eLearning interactions, based on the requirement of our client, we integrated a bounce animation feature in Articulate Storyline 360.
Main features of the eLearning interactivity:
Product's name will be given on the screen as a question.
In the first attempt, the learner needs to click once on each balloon to view the image.
Balloons will float in the air up to a certain time limit since it is a timed activity.
The learner will now have one more attempt to identify the product.
Two incorrect attempts of the learner will fail in the activity.
The client was pleased with our engaging eLearning interactivity and assigned more of such unique interactivities to develop further.
To showcase our work we have shared our eLearning samples in this blog.
https://www.swiftelearningservices.com/wp-content/uploads/2019/08/Bouncing-interactivity.png
460
820
Swift Elearning Services
https://www.swiftelearningservices.com/wp-content/uploads/2022/09/Swift-eLearning-Services-logo_220.png
Swift Elearning Services
2019-08-30 14:12:13
2022-08-12 16:05:47
Case Study – Custom eLearning Interactivities using Articulate Storyline 360