Articulate 360 Rise – A Developer's Review
What is Articulate 360 – Rise?
Rise is one of the three brand new authoring tools (Rise, Peek and Preso) that comes with the Articulate 360 subscription. With simple and user-friendly interface, this authoring tool allows you to create fully responsive eLearning and mobile learning courses. I've had the opportunity to explore the features of Articulate Rise.
First impression: Rise is flexible and easy-to-use web-based authoring tool for both instructional designers and developers.
To get your hands on Articulate Rise, all you need to do is create an account at www.articulate.com for a free trial of Articulate 360 package.
Once you get into the Rise tool, you will be provided with a card-based menu with existing courses and an option to create a new course. Articulate also offers a sample course to help you explore all the features of Rise.
Here are some of my favorite features of Articulate Rise.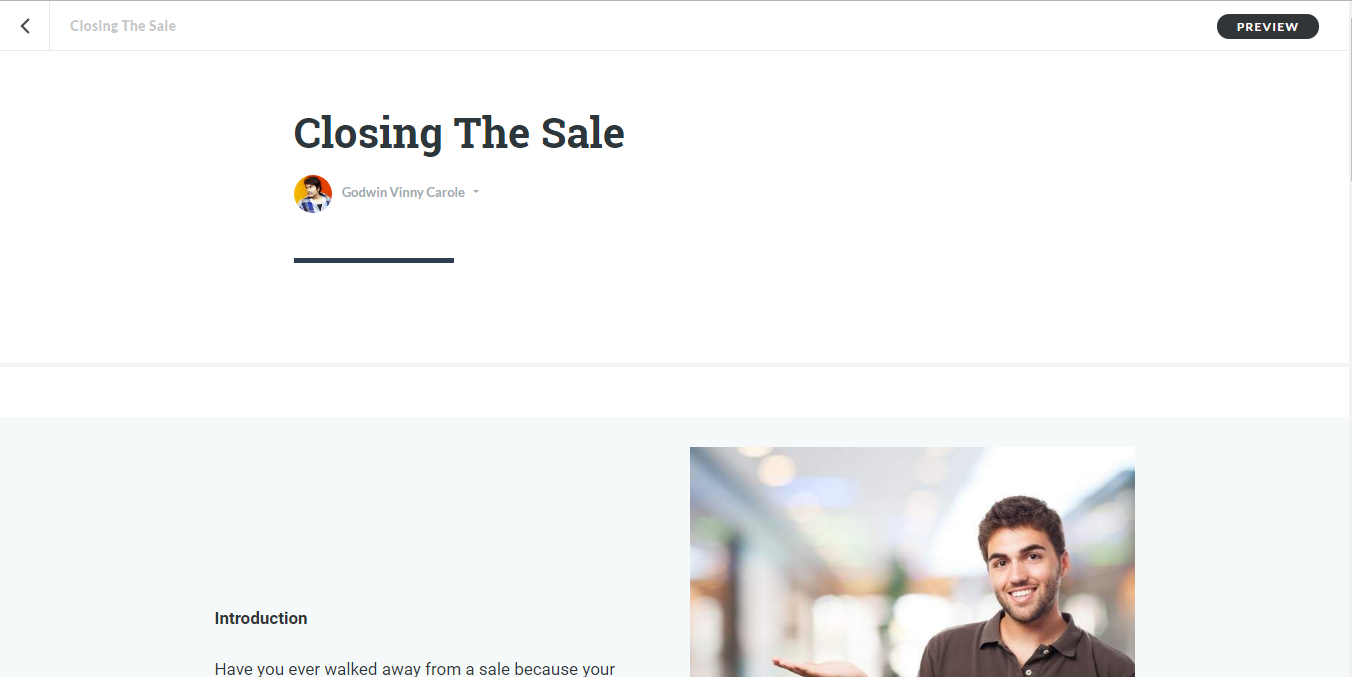 Pre-Built Interactive Lessons
Pre-built interactive lessons in Rise enable you to take eLearning development to the next level at ease.
Types of Lessons:
Video: Using this lesson, you can add interactive multimedia content such as video and audio.
Labelled Graphic: This lesson allows you to add hotspots on an image that reveals the content in a pop over.
Process: "Using 'Process' you can show any concept in a step-by-step flow. It also allows to add video, audio and images vertically.
Timeline: Timeline is similar to Process except the content is presented in a horizontal manner.
Sorting Activity: You can use this interactivity to create responsive drag-and-drop interaction to check your learner's understanding.
URL/Embed: Using this lesson, you can embed YouTube videos or HTML canvas games.
Quiz: Build intuitive multiple choice questions to evaluate learners.
Blocks
Blocks is the most powerful feature that Rise offers. Blocks acts as modular components and provide the flexibility to create custom lessons which is not possible through pre-built interactive lessons. These learning blocks help you create a vertical scrolling page enabling you to present your content in the combination using different Block types.
Choose Blocks as lesson type
Next, click + icon and select the desired block type from Block Library
You can arrange these blocks in any combination.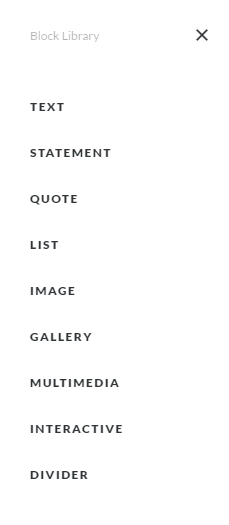 Rise is Focused on Responsive Design
Rise automatically adapts the content and multimedia to every device and fully supports multi-device responsive learning. It provides five different preview options to give you an idea on how your content looks across the devices. By default, the content is displayed in desktop view. These preview options include desktop, tablet – portrait, table – landscape, mobile – portrait and mobile – landscape.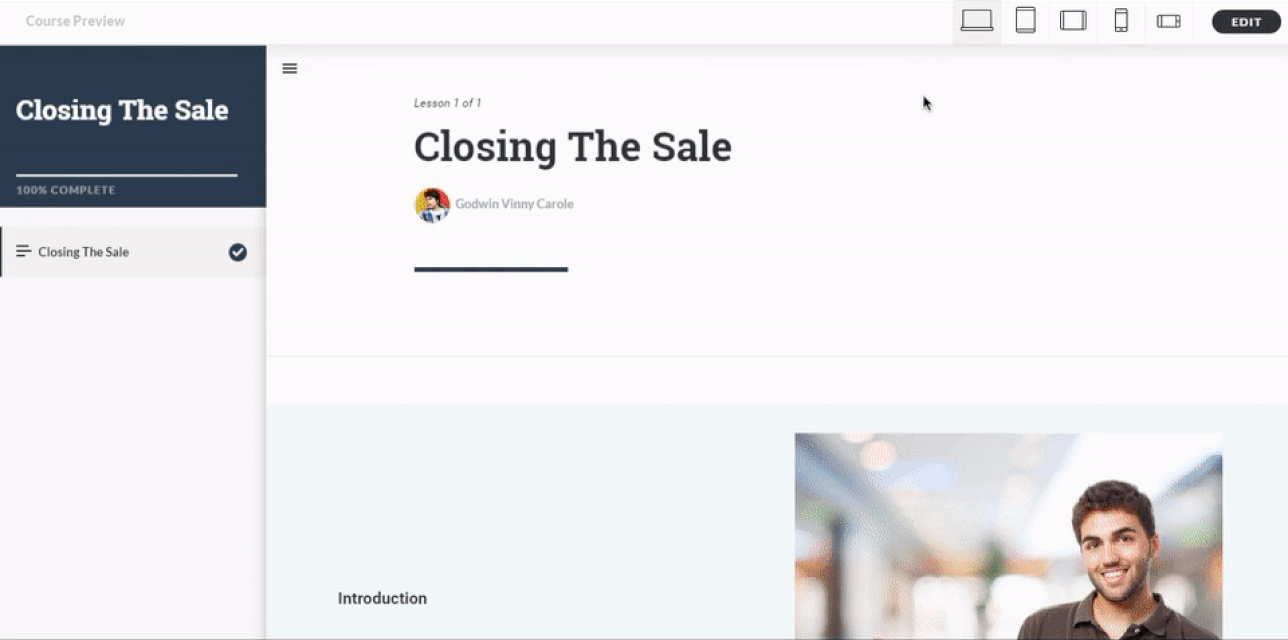 LMS Options
Rise not only allows you to create responsive courses, but also facilitates you with major LMS standards such as SCORM 1.2, SCORM 2004 and AICC.
You may want to choose No LMS option if you don't require tracking.
Final Thoughts
After thoroughly exploring Articulate Rise, I realized that it is so flexible tool for creating responsive and basic eLearning courses especially micro-learning. However, I am not so impressed with the customization features it provides.
Limited Scope for Customization: If you are looking for a course which is highly interactive, customizable, game based layouts at a professional level, then Rise is NOT the right fit.
Heavy Subscription Price: Articulate Rise comes as one of the tools in Articulate 360 suite. This means you can't exclusively subscribe to Rise. So paying the heavy subscription just for Articulate Rise may not be a smart move.
Hope you find this blog useful. Please do share it on LinkedIn, Twitter and Facebook using the links below.
I would also appreciate your comments on what you think about Articulate 360 – Rise.
We have created a sample course on "Closing the Sale":

Our Services: eLearning Vendor, Convert PowerPoint to eLearning, eLearning Translation Services
https://www.swiftelearningservices.com/wp-content/uploads/2022/09/Swift-eLearning-Services-logo_220.png
0
0
Raju basodi
https://www.swiftelearningservices.com/wp-content/uploads/2022/09/Swift-eLearning-Services-logo_220.png
Raju basodi
2016-12-01 19:32:51
2022-03-15 16:00:11
Articulate 360 Rise – A Developer's Review