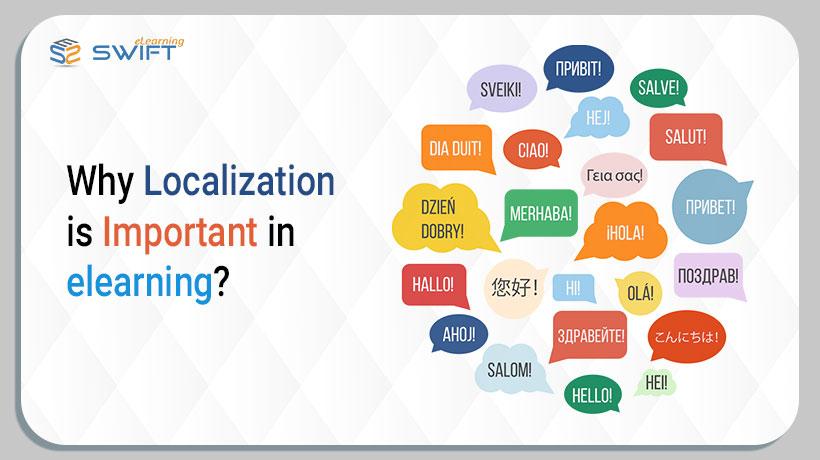 Why Localization is important?
Most of the global companies train their employees in the English language. People with English as their mother tongue can follow the flow with ease, but other people will find it linguistically difficult to follow. In this context, translation plays a vital role. Each course module or training content will be translated into their native languages. This may lead to socio-cultural barriers which could hinder the progress of the company.
The process of converting eLearning content to other languages specific to a geographical region is localization. In order to design eLearning content for target segments, both localization and translation should go hand-in-hand.
6 best practices you should follow to translate and localize the eLearning content quickly and budget-friendly.
Translation and localization is a complex process involves time and money. But selecting the right expertise and technology can make all the difference. To get the maximum return on your training investment (ROI), you need to choose the translation and localization vendor who can create culturally-relevant localization (on-time and on-budget) and accurate translation.
Click here to know more about budget-saving tips for Translation and Localization.
How to use different authoring tools effectively for Translations?
Exporting and Importing the eLearning content for localization in different authoring tools – step by step explanation.
Please click below respective tool to explore.
We are one of the top translation and localization companies, we have worked on more than 30 international languages to make the eLearning courses more effective. Our eLearning translation and localization services helped our clients to reach out their global audience by delivering the training in the language and the culture they understand the best.