Spot The Difference eLearning Interaction in Manufacturing Industry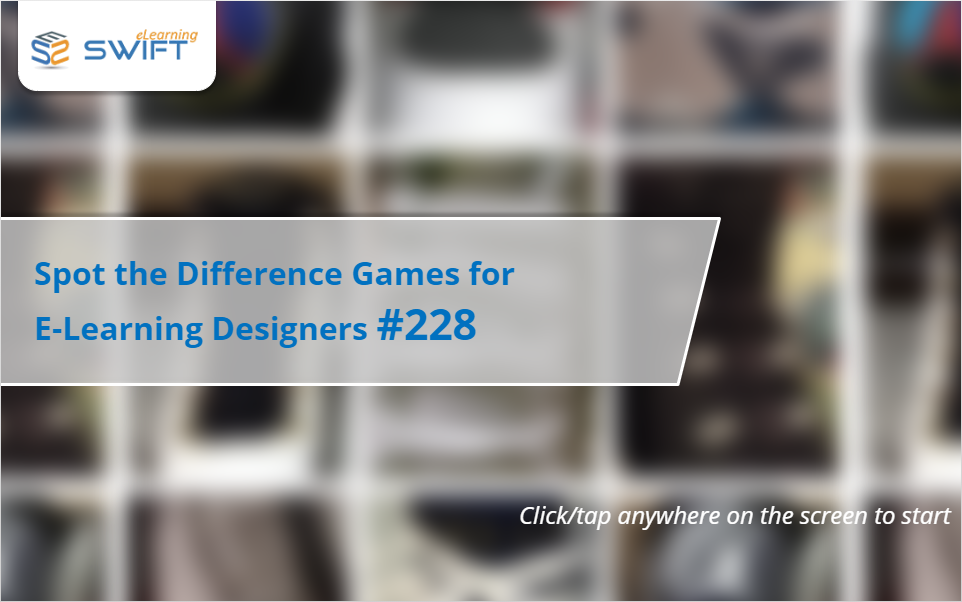 Here we are with another challenge that was posted in eLearning community that really make to think of it. This was the challenge that we already faced with one of our clients who stands as a top class manufacturers in apparel and footwear industry based in Australia. They are in need of eLearning courses to train their quality analyst department thereby to bring awareness on the manufacturing defects who are in different levels.
The major work that the quality analyst department is to identify the defects in the apparels and the footwear that is manufactured by the organization using different defect codes that are assigned to each defect. Based on the query registered by our clients we have developed the course that consists of different types of defects in the product and the user must identify the defect in the product by comparing the defected shoe with the correct shoe and defected shirt with the correct shirt, etc. Here you can see spotting of differences in the defected shoe with compare to the correctly manufactured shoe.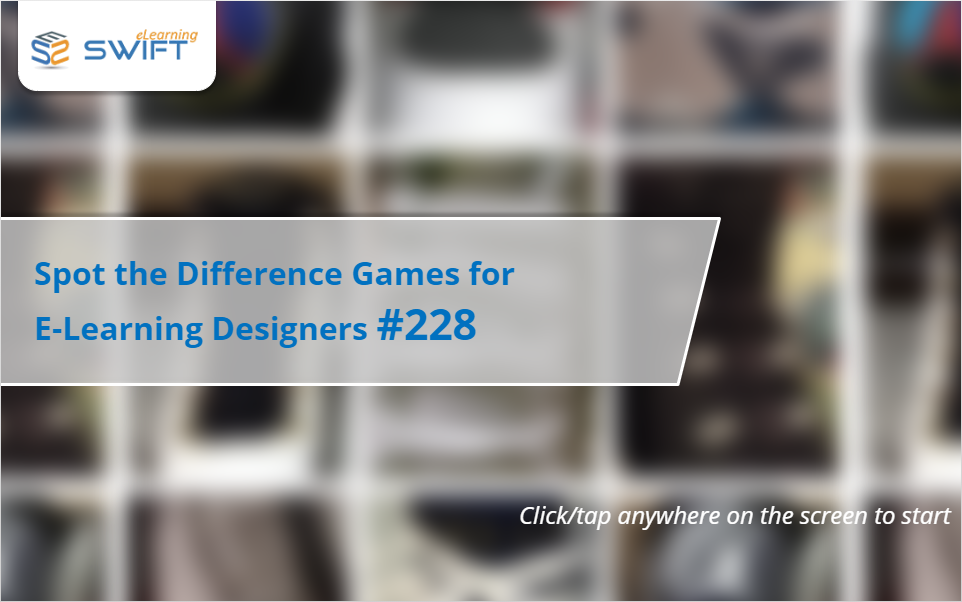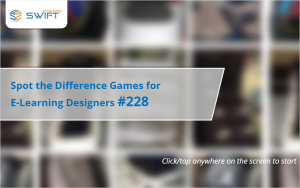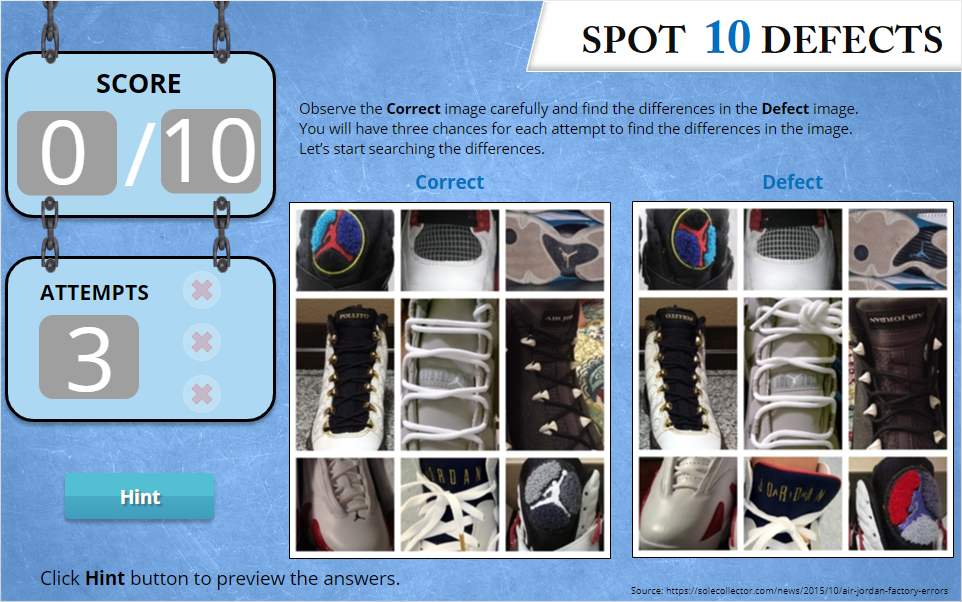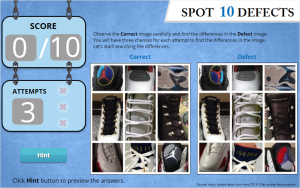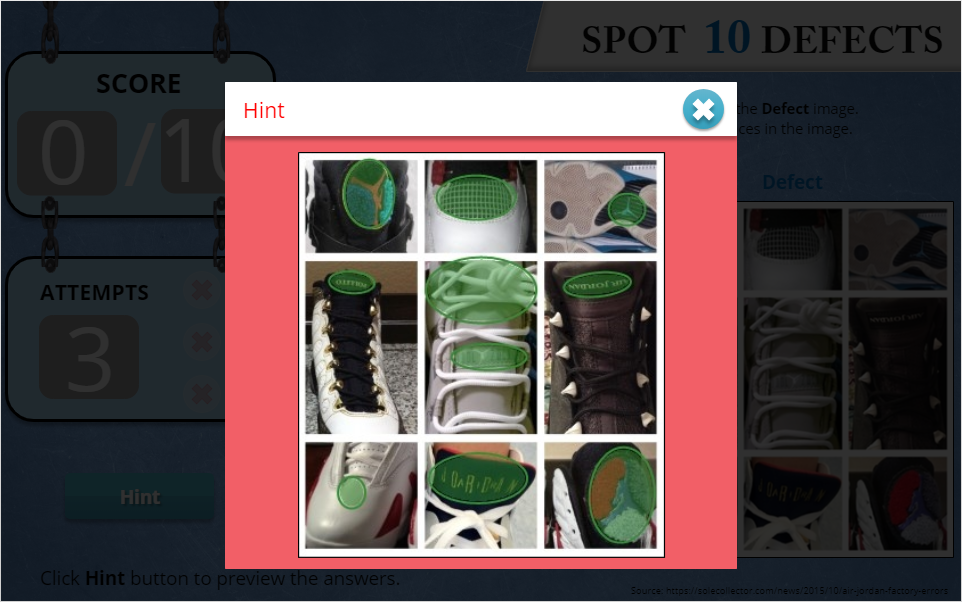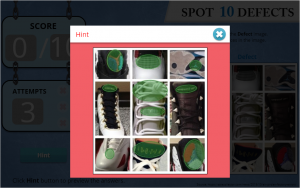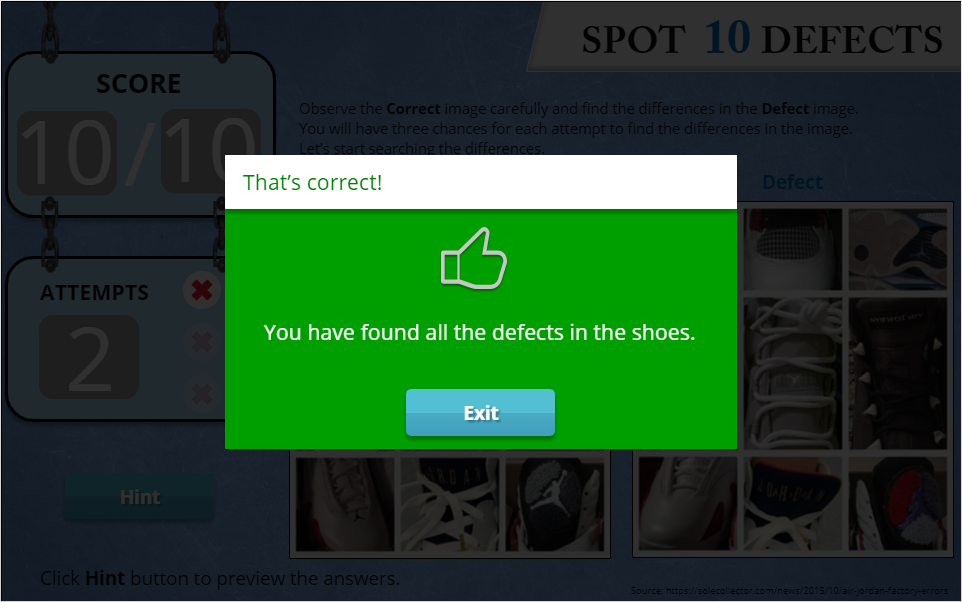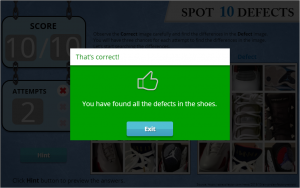 There were many interactions throughout the course and this was one of the interactions that gave learner a good learning experience.
Request for eLearning sample or source file.
https://www.swiftelearningservices.com/wp-content/uploads/2022/09/Swift-eLearning-Services-logo_220.png
0
0
Swift Elearning Services
https://www.swiftelearningservices.com/wp-content/uploads/2022/09/Swift-eLearning-Services-logo_220.png
Swift Elearning Services
2019-04-16 18:56:46
2022-02-01 15:30:40
Spot The Difference eLearning Interaction in Manufacturing Industry