Partnership Sustainable Development with READ Academy on Skill Development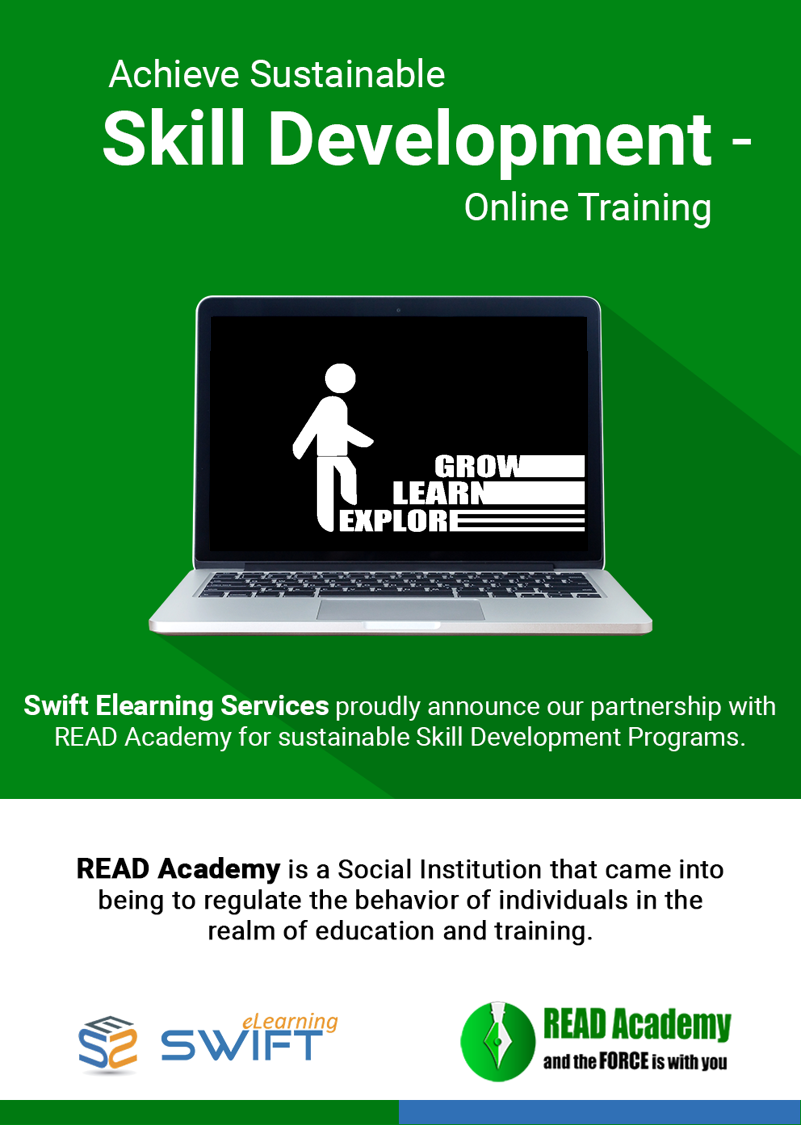 As a way of giving back to the community while at the same time being socially responsible, we hereby announce our partnership with READ Academy for sustainable Skill Development programs.
READ Academy (www.readacademy.net) is a Social Institution that came into being to regulate the behavior of individuals in the realm of education and training and remains steadfast on their sole purpose to seek out sustainable human education. We believe this collaboration will benefit the corporate world to find solutions in a sustainable manner. The unique part of their training is the Systems Approach that each course encompasses in line with the organizational strategy without losing sight of the business goals.
Through our LMS, we intend to launch a varied set of Online Courses in domains including Human Resource Management, Cyber Security Space and Soft-skills to name a few. All the courses are offered in an online platform similar to an interactive textbook, featuring pre-recorded videos, quizzes and projects that gives you an opportunity to gain new knowledge, learn new skills and demonstrate these through the completion of online assessment and skill evidence.
These courses are best-suited and customized for managers, supervisors and executives. Those who successfully complete this course will be able to incorporate their learning into their current workplace and be formally recognized with a Certificate of Completion endorsed by the READ Academy.
We welcome you onboard, READ Academy and looking forward to contribute to the learning industry. May the Force be with you.
To start with, we are launching the first course on "Cyber Security". This course comprises of 12-unit elearning modules on Cyber Security which will help participants to understand the different types of malware & security breaches, and effective prevention methods.
Access the course now – https://benchstep.com/
Our Services: eLearning Development, Flash to HTML5 Migration Service, Rapid e-learning Development
https://www.swiftelearningservices.com/wp-content/uploads/2022/09/Swift-eLearning-Services-logo_220.png
0
0
Swift Elearning Services
https://www.swiftelearningservices.com/wp-content/uploads/2022/09/Swift-eLearning-Services-logo_220.png
Swift Elearning Services
2018-06-18 15:26:55
2022-05-19 10:14:50
Partnership Sustainable Development with READ Academy on Skill Development