HTML5 – The Future of Responsive eLearning Courses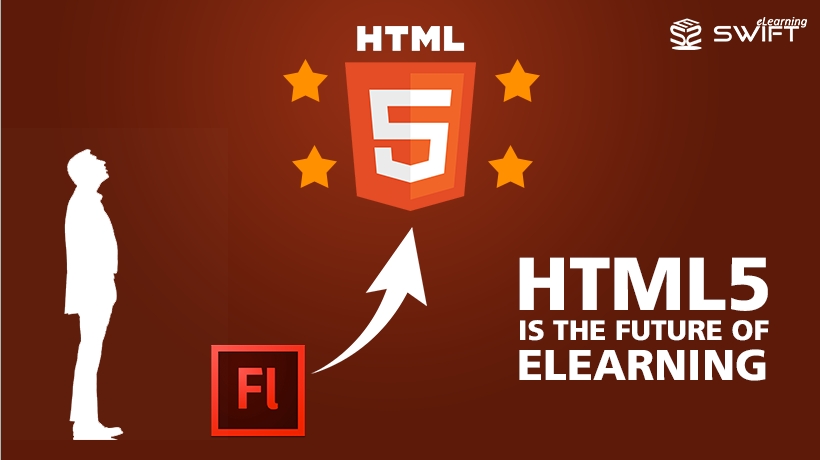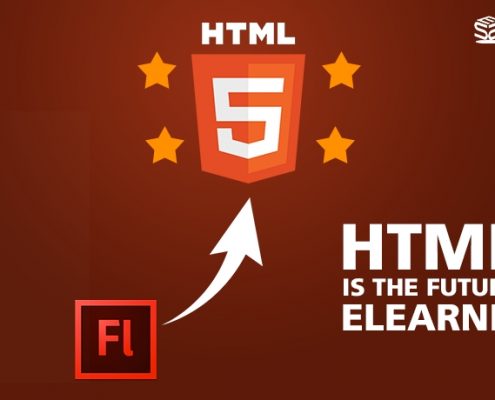 Undoubtedly, Adobe Flash was ever-popular and gold-standard of eLearning course creation that was absolutely rich in high level interactivity, engaging animation, graphics, flexibility, diversity, uniformity, etc. Unfortunately, incompatibility issues and Stagnant progress has made Flash a fewest option now-a-days. adobe flash shutting down.
What will replace flash in 2020?
As learning methodologies took the digital route, inevitable thanks to the wave of new standard in the world of eLearning i.e., HTML5 which became new favorite among eLearning professionals.
Hypertext Markup language 5 (HTML5) is the highly advanced, latest, robust, and versatile standard of HTML that serves best in designing and developing eLearning courses to meet diversified needs of global audience across array of devices.
HTML5 has made the future of eLearning by structuring and presenting responsive courses, loaded with outstanding interactions, rich media, graphics, and many more.