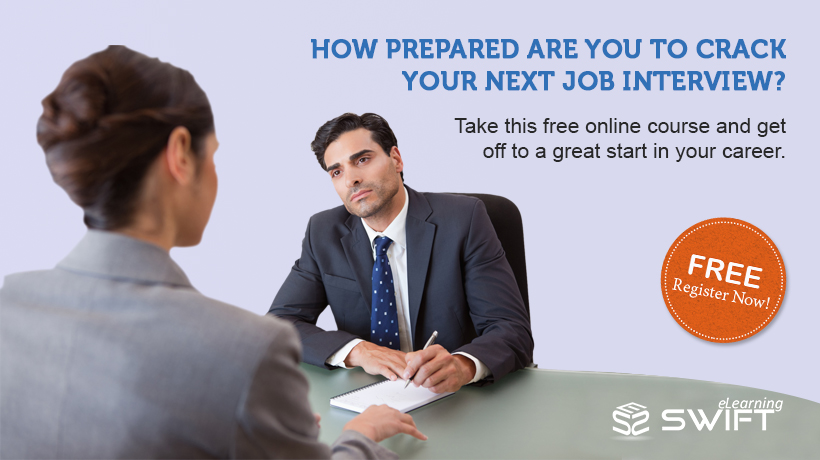 Challenging:
Succeeding in a job interview for young graduates can be challenging, but preparing ahead of an interview with the right guidance can make all the difference.
Suggestions:
You may be getting some suggestions from your friends and family for an interview. Suggestion like, to be honest, be humble, be on time, and don't be giddy, etc. The nervous feeling about the interview will fade off all the things in your mind and you become blank even when you are asked to answer a simple question.
Objectives:
You will recognize the steps involved in planning and preparation to succeed in an interview. Besides planning, there are some important strategies addressed in this course. This course will leverage your body language so as to perform well in the interview process and to identify the follow-up tasks that should be performed after an interview.
For more info please contact us  – https://www.swiftelearningservices.com/contact-us/