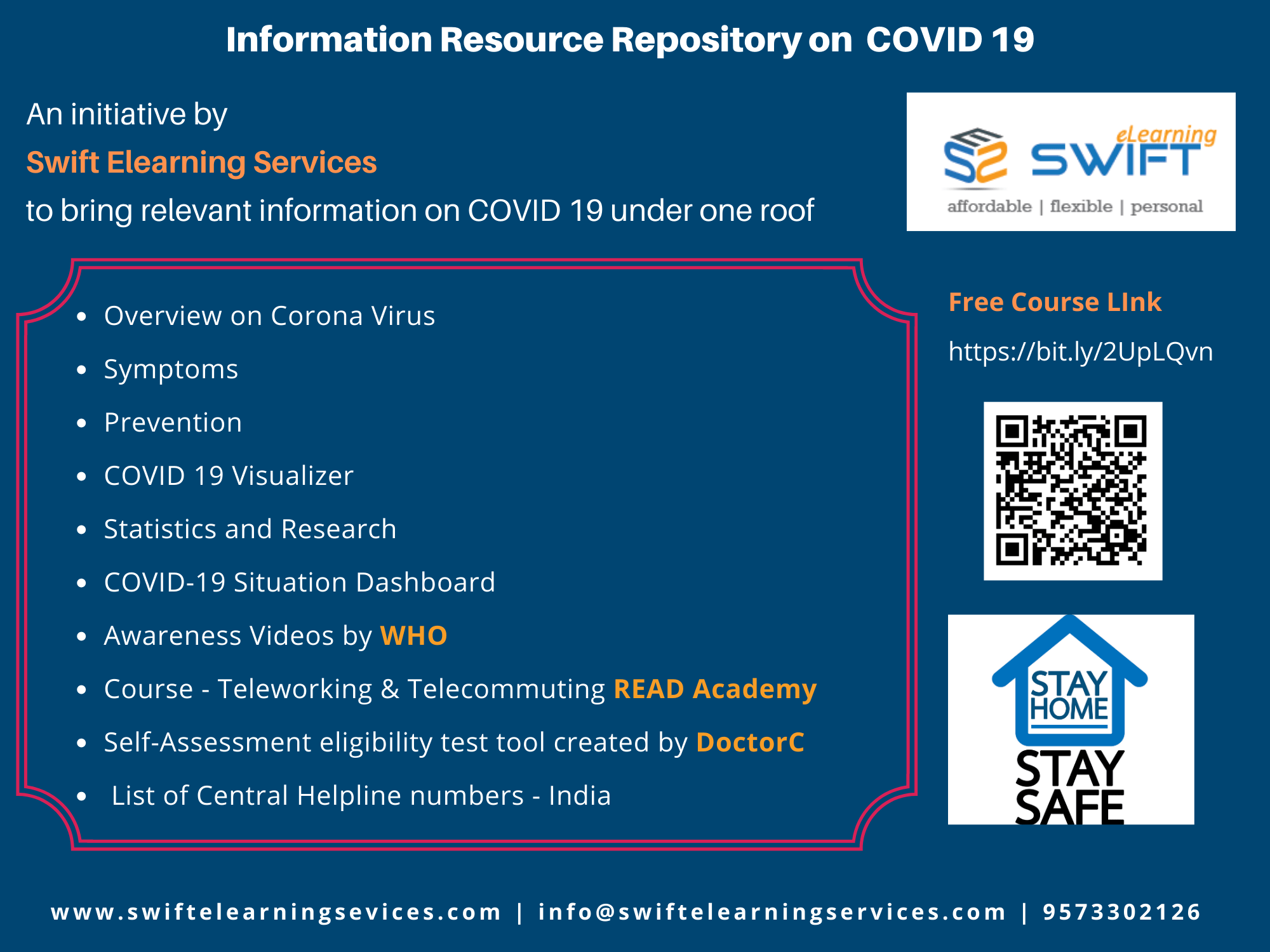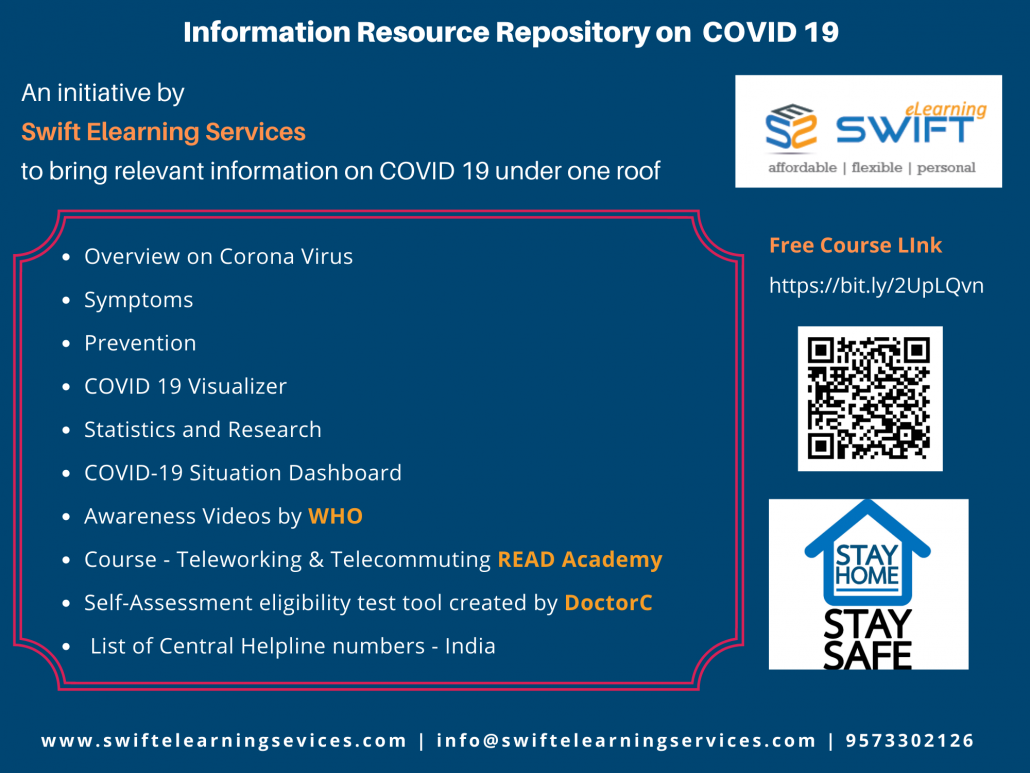 The whole world is at standstill. Everywhere, there is a sense of uneasiness due to the prevailing atmosphere around COVID19. We are waging a war with an invisible enemy, It is important that we all realize the importance of this battle and stay safe.
Swift elearning Services has always been pro-active in spreading awareness on various issues. Likewise, this effort is to bring together all relevant resources related to COVID19 so that one can get a clear understanding of it.
The resources learning path include the following components
Overview of Coronavirus
Symptoms
Prevention
COVID-19 Visualizer (Real-time information Click on a country or territory to see cases, deaths, and recoveries)
Statistics and Research (Source – OURWORLDINDATA.ORG)
COVID-19 Situation Dashboard (Source – https://experience.arcgis.com)
Awareness Video on Novel Coronovirus by WHO
Awareness Video on COVID-19 by WHO
Awareness Video on How to protect yourself against COVID-19 by WHO
Elearning Course on Teleworking and Telecommuting by READ Academy (www.readacademy.net)
Know if you are elgible to take the test on Coronavirus – Self-Assessment eligibility test tool created by DoctorC (https://doctorc.in/)
List of Central Helpline numbers – India
Stay Home Stay Safe. Together, let's make this happen.