Articulate Rise – Feature Review: Turn OFF pagination, previous and next buttons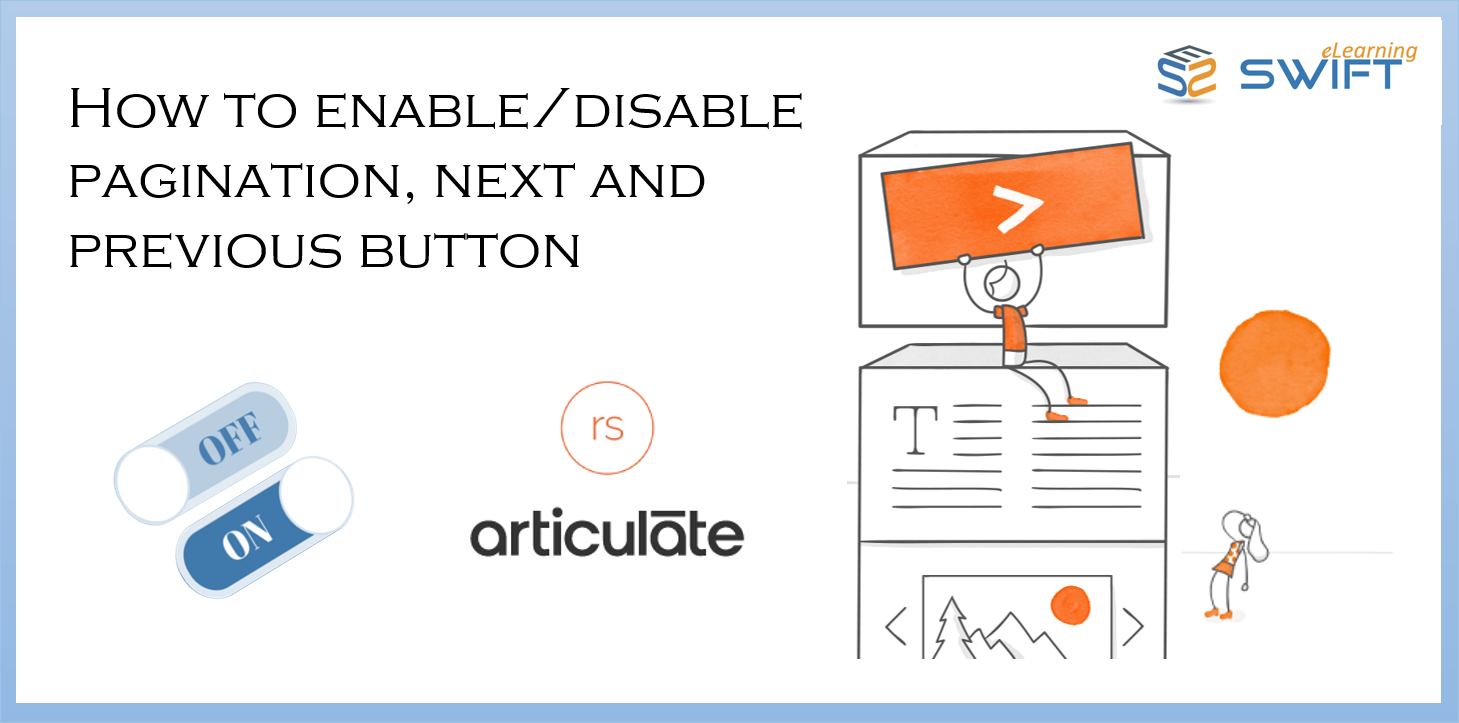 Articulate Rise has come up with a new feature in which you can easily turn Off/ On previous/next buttons and also hide lesson numbers.
Let's look at the steps:
Step 1
Go to Settings located at the top right corner.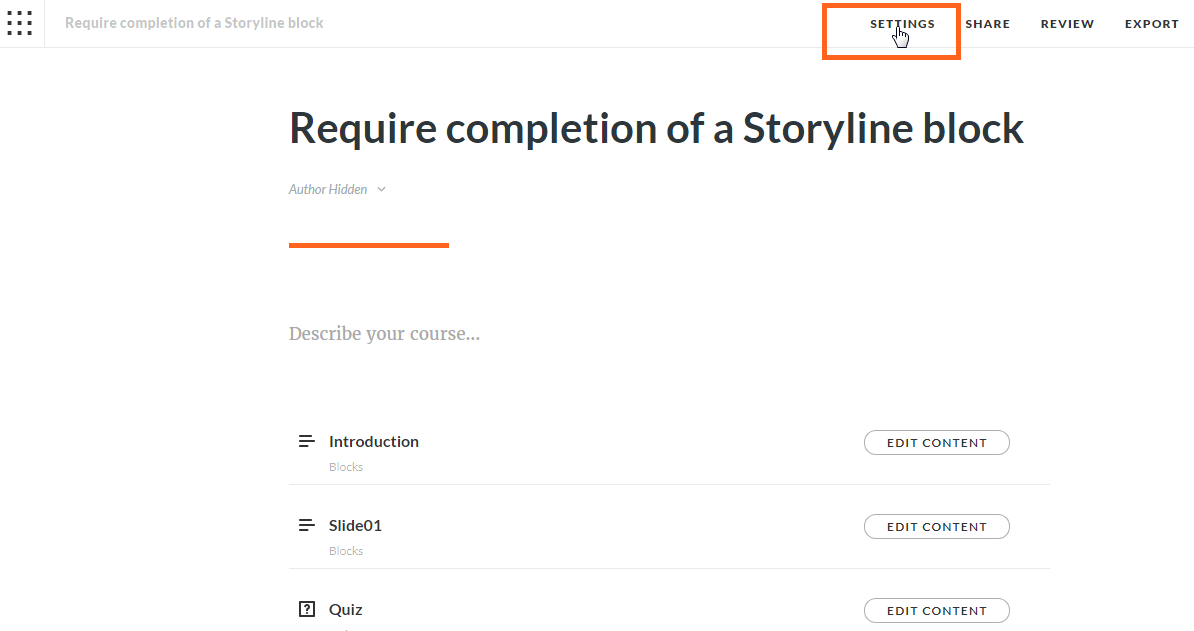 Step 2
Click on Navigation tab and scroll down to see Previous & Next buttons and toggle the option to off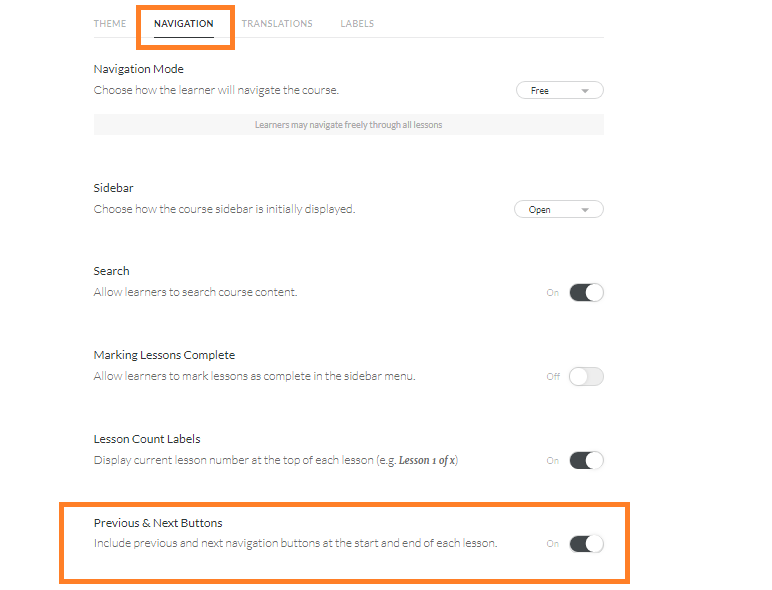 Step 3
Here, you can see when the option is turn ON, the user can get access to the next lesson.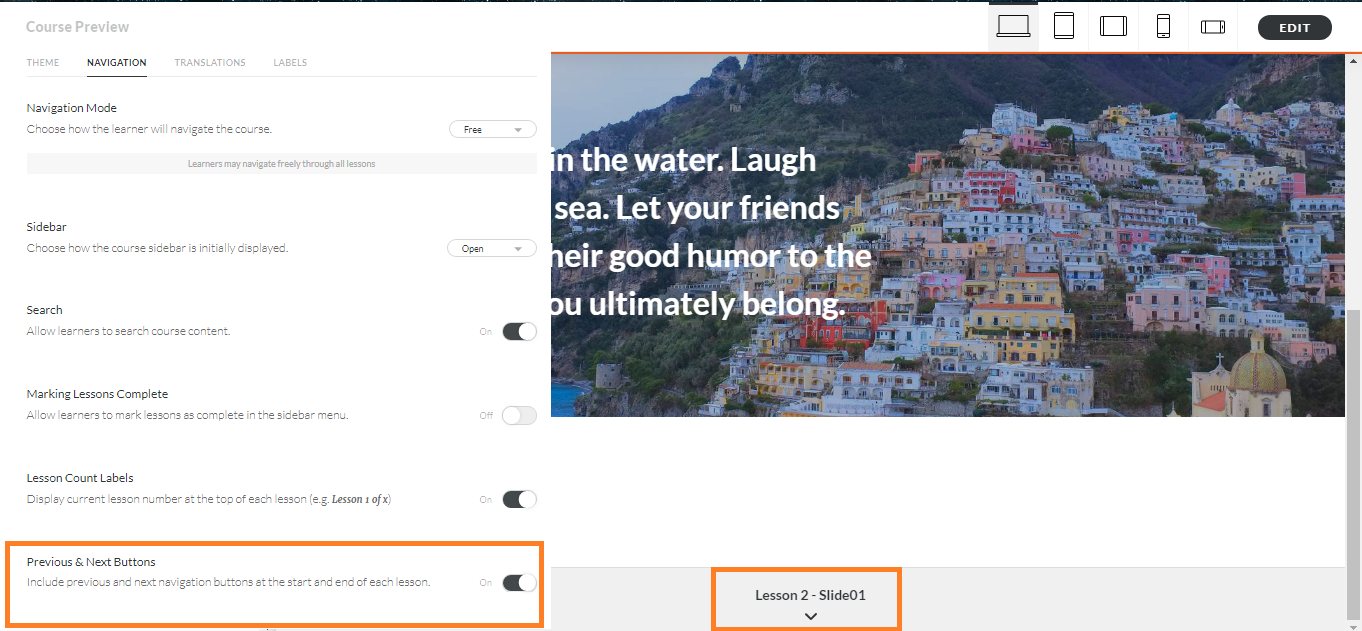 Step 4
But, if we turn OFF this option, then navigation button is disabled.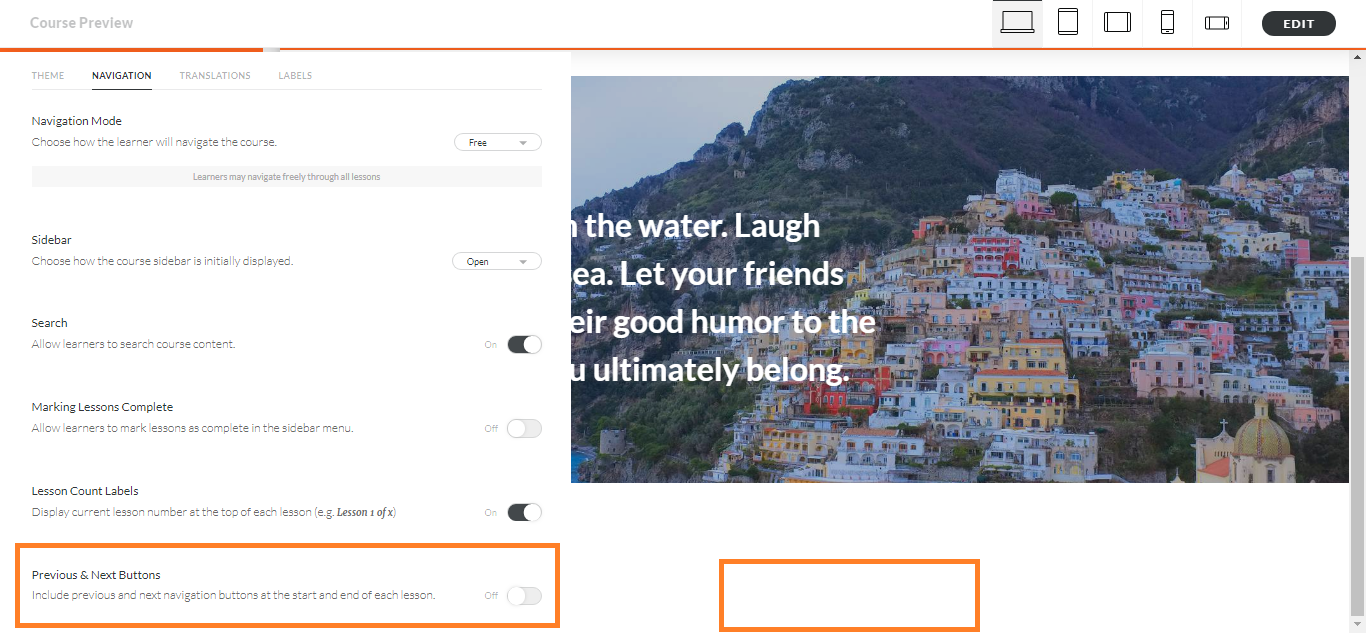 The major advantage of this feature is, the learner should go through the entire course including any interactions.
Step 5
Hide Lesson Numbers:
Let's hide the lesson numbers. To do so,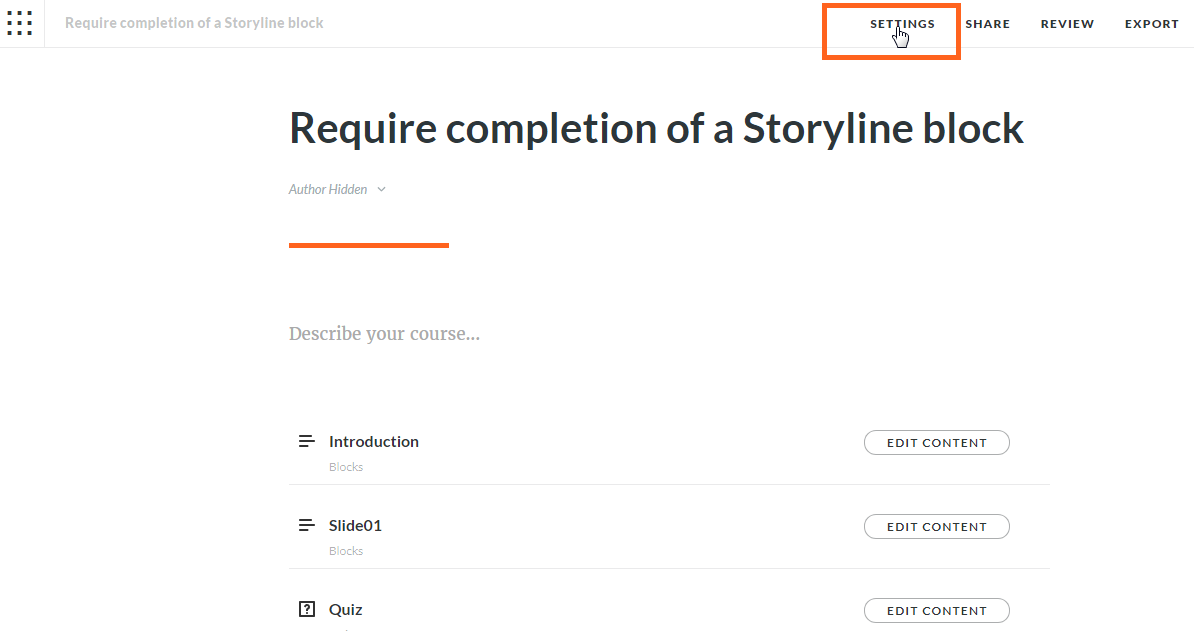 Step 6
Click Navigation and toggle the Lesson count labels option to off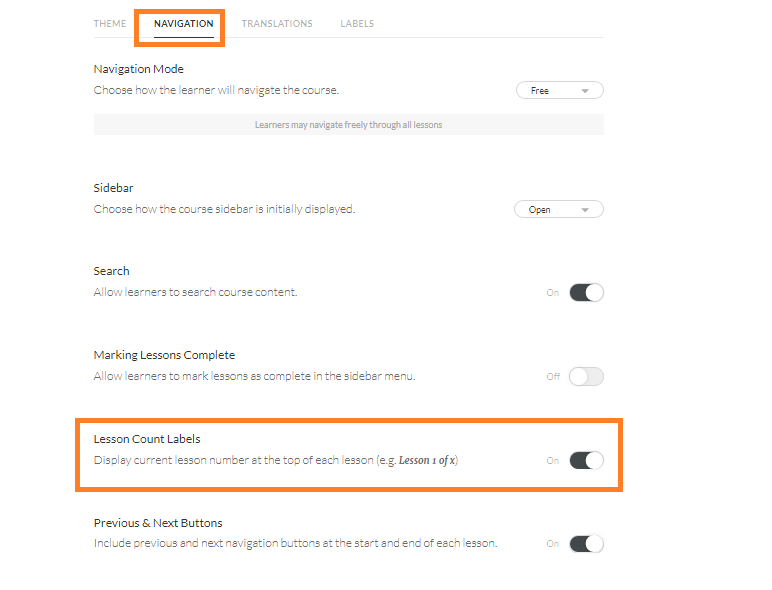 Step 7
As you can see, when the option is turn ON, the lesson number is displayed at the starting of this lesson.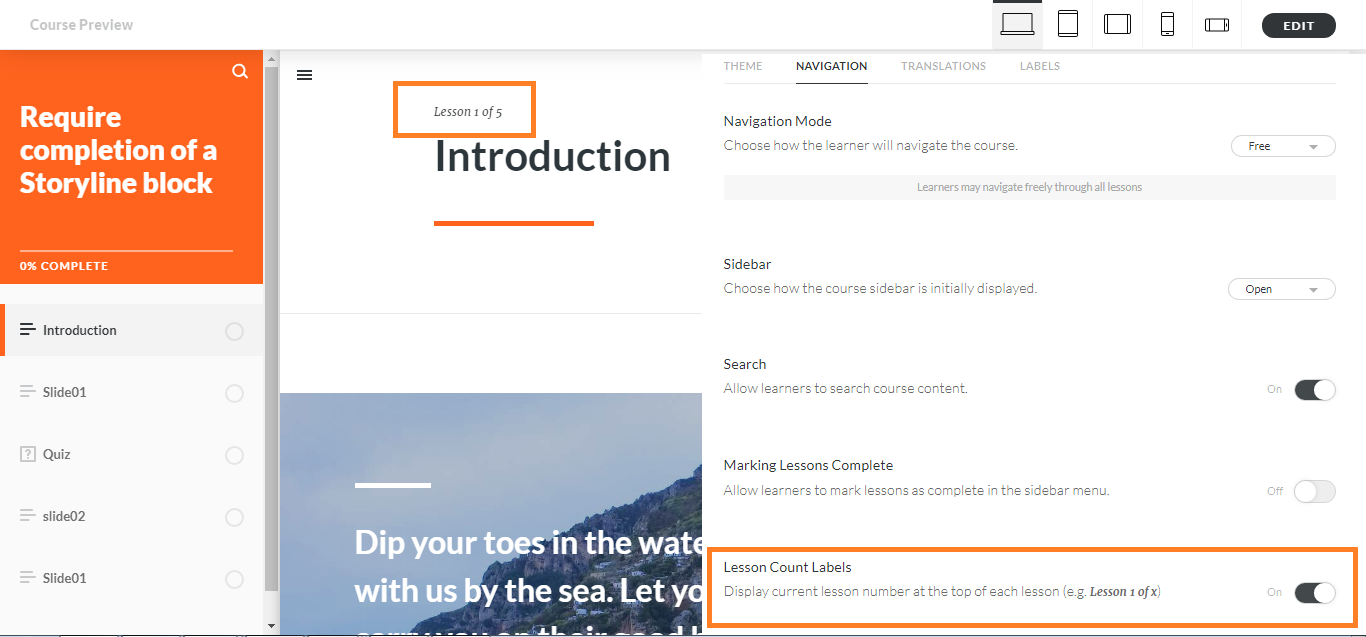 Step 8
But when the option is turned OFF, the lesson number is disabled.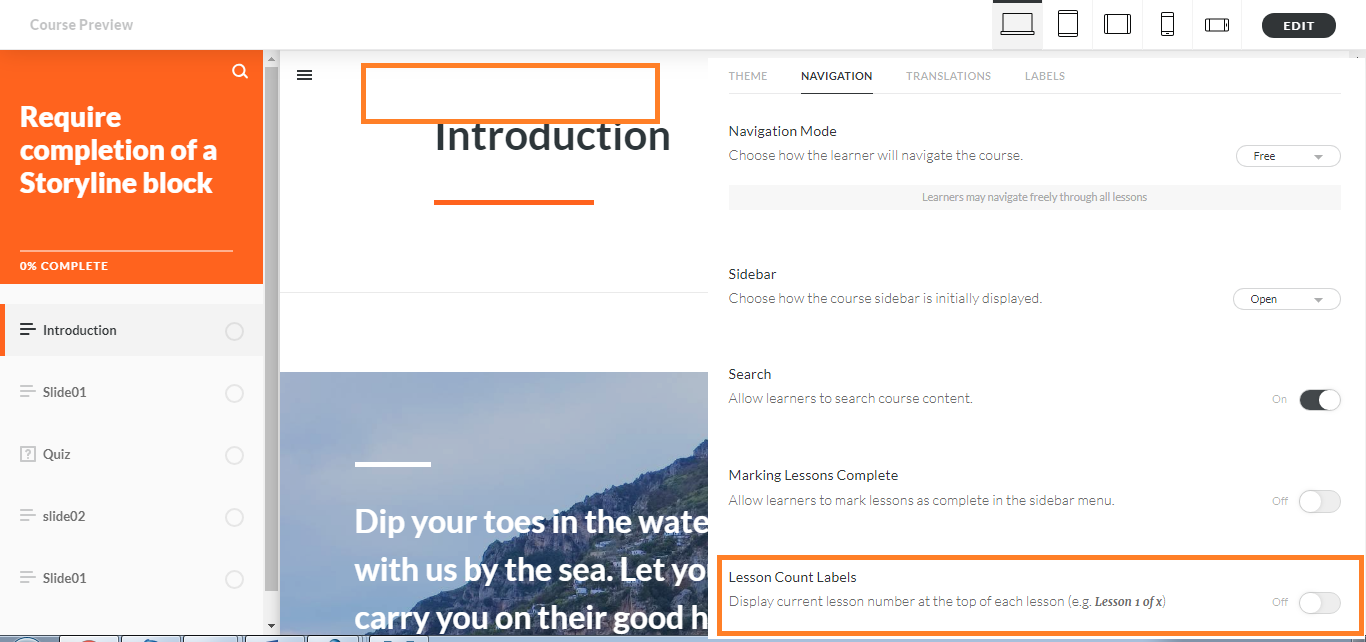 Our Services: eLearning Solutions Company, Rapid Development Solutions, Custom eLearning Services
https://www.swiftelearningservices.com/wp-content/uploads/2015/01/logo_220.png
0
0
Swift Elearning Services
https://www.swiftelearningservices.com/wp-content/uploads/2015/01/logo_220.png
Swift Elearning Services
2018-07-05 19:18:28
2021-07-13 18:28:07
Articulate Rise – Feature Review: Turn OFF pagination, previous and next buttons