Free Anti-Bribery and Corruption Course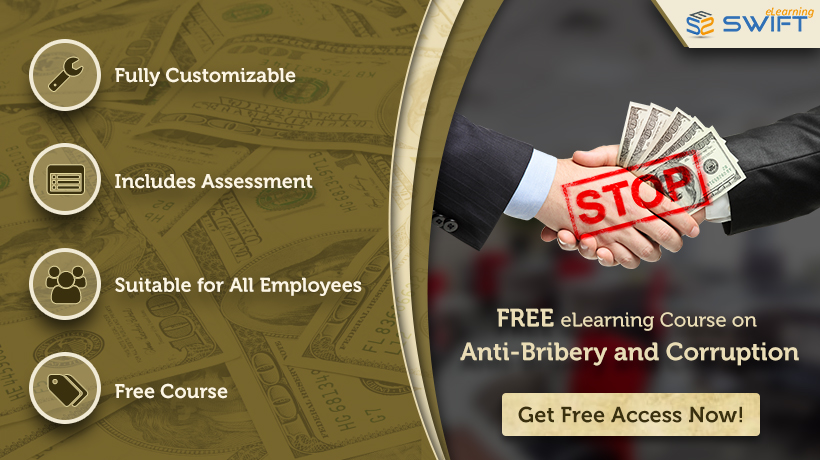 Our free course on Anti-Bribery and Corruption offers valuable insights into the prevention and mitigation of unethical practices.
This course is designed to equip learners with a comprehensive understanding of the key concepts, laws, and strategies related to combating bribery and corruption.
Learning Objectives:
By the end of this course you will be able to:
Define bribery and corruption
Identify the four grey areas of corruption that you need to deal carefully
List the consequences of not complying with anti-bribery policies and laws
List the three ways of reporting a violation
The approximate duration of the course is 10 minutes.
By the end of this course, participants will have a solid foundation in the principles and practices of anti-bribery and corruption. They will be equipped with the knowledge and tools necessary to contribute to a more transparent, ethical, and responsible business environment. Enroll now and join us in the fight against bribery and corruption.
Click here to register and get free access to Anti-Bribery and Corruption course.